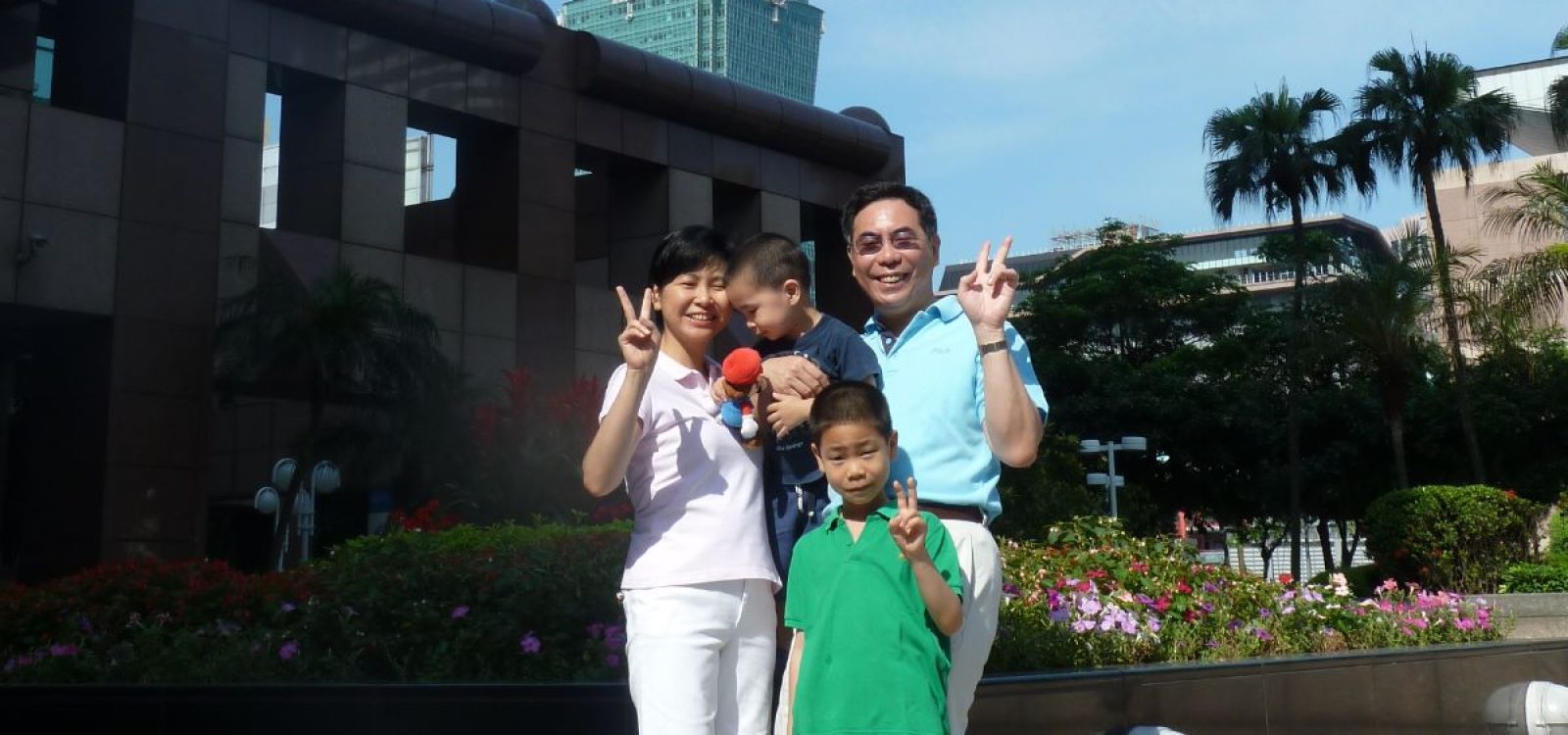 International Women's Day
Under the Spotlight with Ying Teoh
In celebration of International Women's Day, Ying Teoh, Global Head at HSBC Life features in a special Under the Spotlight series where she discusses her career journey so far, the importance of a diverse workplace and why women are just as capable as men. 
I would summarise myself as an actuary that enjoys working on problems, helping others and believes that a healthy gut is the key to a healthy life.
Like many actuaries, I enjoy finding the pattern in things. My idea of relaxation after a hard day at work is to play matching games – be it words, numbers, or pictures!
After a work stint in Korea, I would like to be brave enough to eat an octopus tentacle that's still wriggling even though it's dead.
I became an actuary because of a recommendation from my 4-Unit math teacher Mrs Humphreys as her husband was an actuary. After high school, I attended Macquarie University and the Actuaries Institute to obtain my qualifications.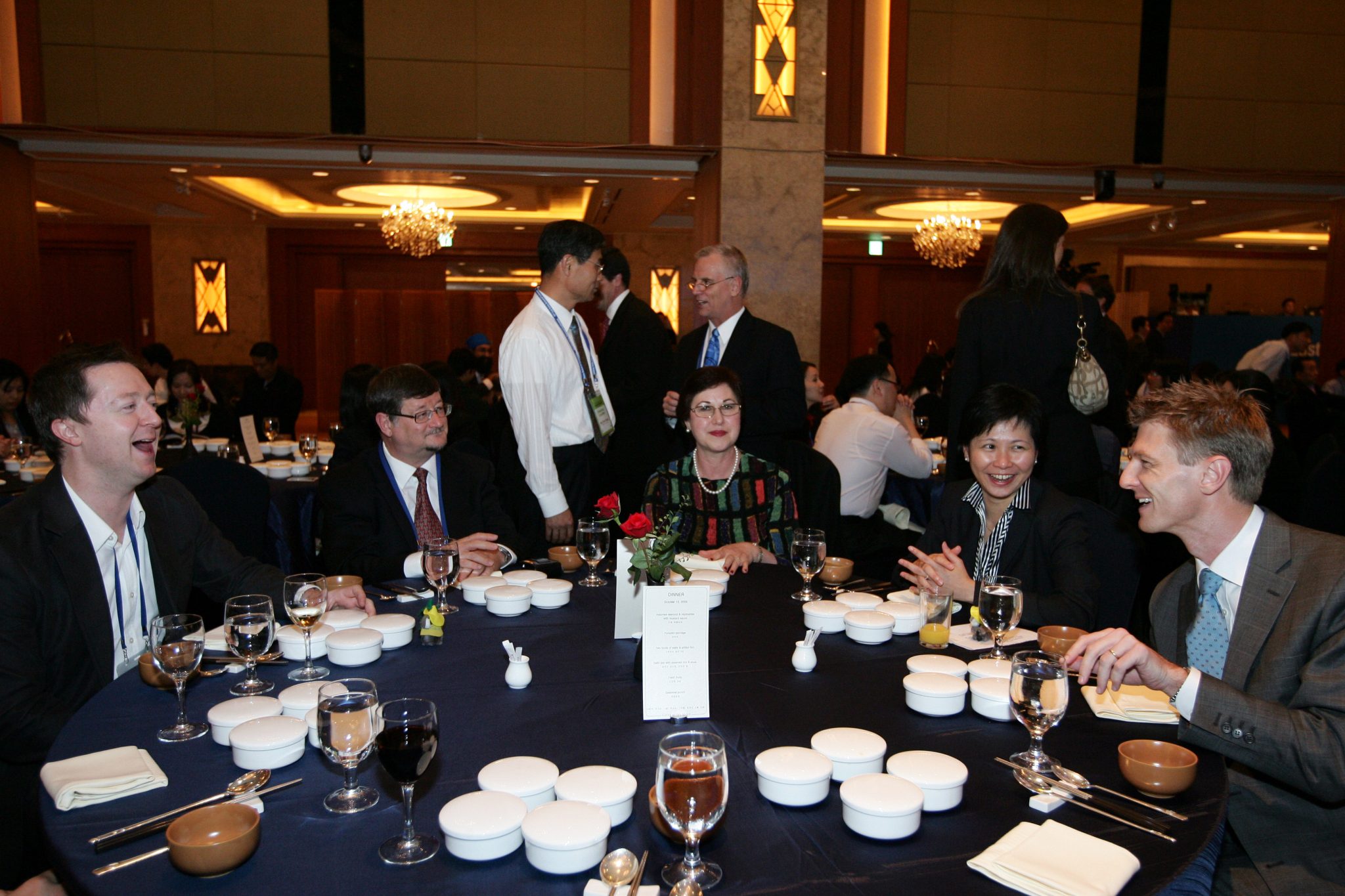 Ying Teoh with colleagues at the 2009 EAAC Seoul Dinner 
My career journey began at Prudential New Zealand as I was told that working for an insurer in New Zealand would increase my chances of passing actuarial exams! Since then, I've worked in Sydney as a traditional actuary in a financial reporting role, moved to Kuala Lumpur to start the local office of Trowbridge Consulting and then returned to Sydney following the Asia financial crisis.
I then moved to Hong Kong to join the regional team of ING, then local roles in Taiwan and Korea before moving back to Hong Kong where I've been ever since. After exiting ING, I joined Prudential regional office in my first non-actuarial role, and now I am in HSBC Life global insurance team responsible for products and distribution.
The most interesting thing about my current role is the breadth and possibilities of integrating insurance into banking while navigating a complex organisation.
The most valuable skill an actuary can possess is the ability to digest information – whether or not it's technical – and communicate it clearly and simply to others.
Another invaluable skill is to remain curious and grasp opportunities to work outside of your comfort zone and consider a career that includes a sideway move – like taking an international stint if the opportunity arises! The experience and exposure will make you a more versatile actuary.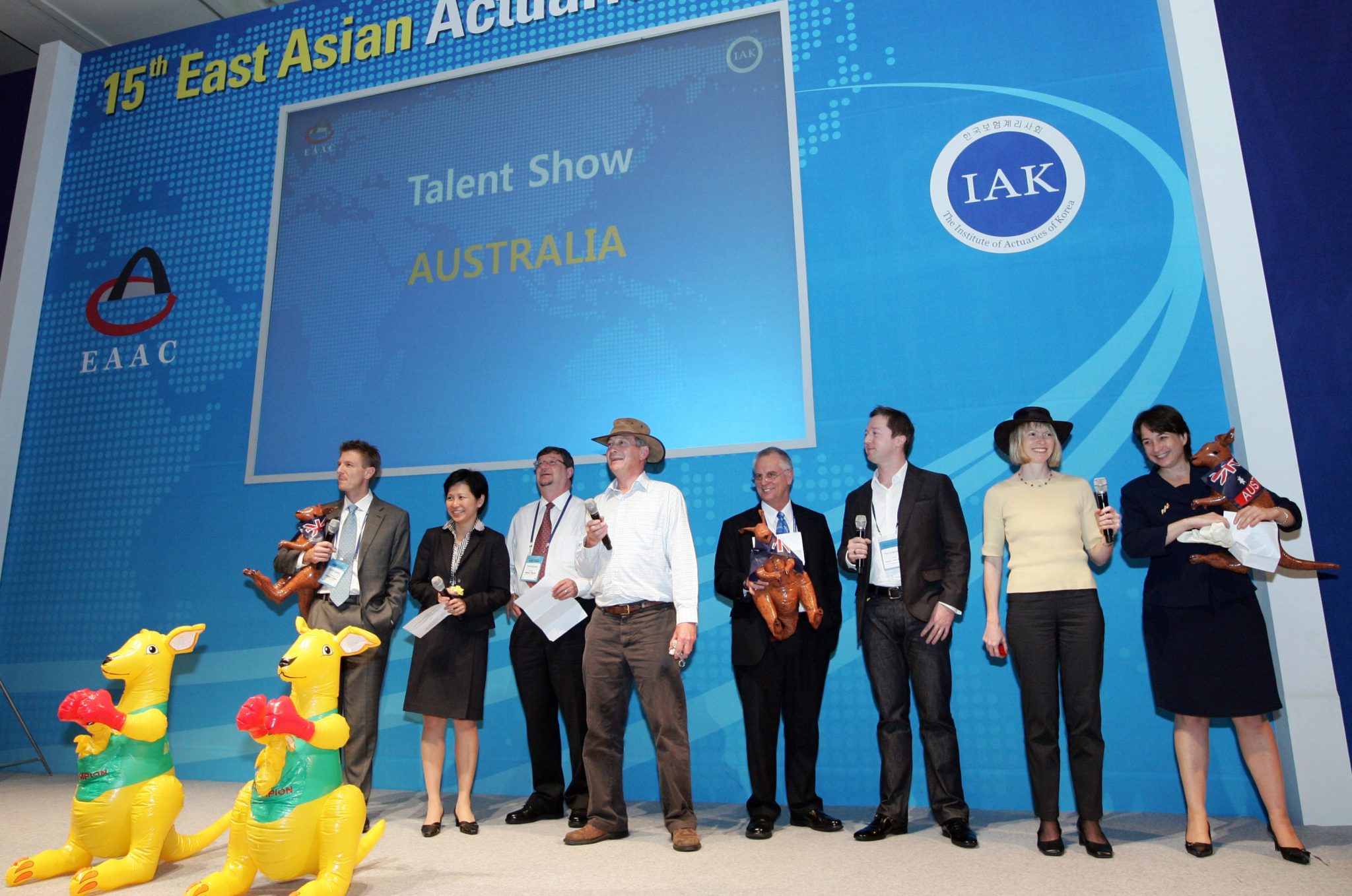 Ying with colleagues at the 2009 EAAC Seoul Performance 
The biggest growth opportunity for actuaries in Asia is the networking that comes with being an actuary in Asia. While reflecting on this article, I discovered that the number of actuaries working in life insurance in Asia still outweighs those working elsewhere!
When considering a career in Asia, I recommend coming in with an open-mind, flexibility and adaption.
I believe that innovation and technology can both help and hinder gender equality. Everyone has unconscious biases, which can carry over and be present even in artificial intelligence (AI). In a recent John Oliver program, it was revealed that AI had found a way to hold bias towards women even though it was programmed not to discriminate against women. 
That's why diversity is important in nurturing healthy organisations and ensuring that products and services meet customers' expectations. Simple ways in which organisations can support a diverse, healthy workplace is endorsing initiatives that raise employees' voices, exchange expertise and insights and support the growth of critical skills outside of employees' current roles and responsibilities.
In some markets, we have expanded the definition of family to reflect the increasing diversity of our customer base. We are also able to underwrite applicants who are HIV positive where the condition is under control by treatment and leverage the latest technology to make our products and services more accessible. 
It's not easy to have a balance between career, personal life and passion as everyone needs to find their own centre of balance. I've come to realise that it's not about the quantity of time that matters but rather it's the quality of time spent together. 
Women can develop long-term career plans just like a man – child-bearing aside! Sometimes, you're just in the right place at the right time and other times, you need to plan your career, continue your education journey, and manage your career ambitions.
Like men, women can find mentors within professional community groups, business networks, different industries, or sporting groups. The key is to have chemistry with your mentor and a mutual commitment to make the mentor relationship work by catching up often.
The most significant barrier to female leadership is the lack of confidence and assertiveness versus men. Perhaps this is a generalisation, but a senior actuary once told me that a man may know 30% of the subject yet think he is qualified for a senior role, whereas a woman may know 70% of the subject, but still feel she isn't qualified enough. I think that this thinking is often heightened when women have career breaks to become a mother or caretakers.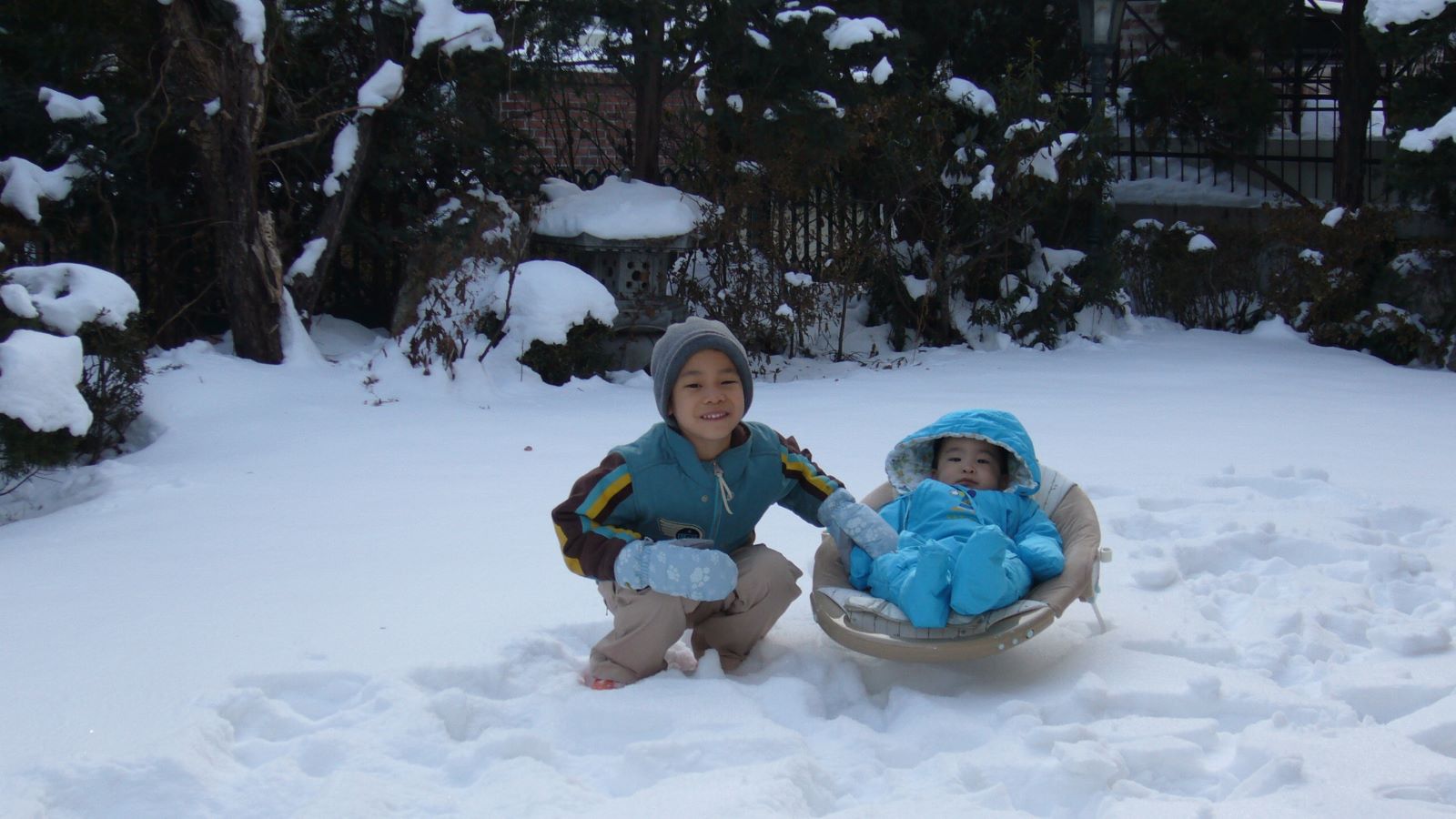 Ying's first family winter in Seoul 
CPD: Actuaries Institute Members can claim two CPD points for every hour of reading articles on Actuaries Digital.