Interviews
Under the Spotlight – Naomi Edwards (Councillor)
Naomi Edwards, Councillor at the Actuaries Institute, Actuary and risk-taking adventurer reflects on her actuarial roles, energetic pursuits and the importance of a diverse career in the latest Under the Spotlight profile series.
My interesting/quirky hobbies… I have always loved risk taking – climbing, hang-gliding, sea kayaking, stand up comedy and so on.  But lately I have really been enjoying playing Futoshiki so I must be getting old and boring.
My favourite energetic pursuit… Sea kayaking out to remote seal colonies is pretty special.  The seals swim under and over the kayak, and look you right in the eye.  I am lucky to live somewhere with such remote wilderness so close to the city.
What gets my goat… I used to have a pet goat and I could get her with a bucket of oats.  Truly.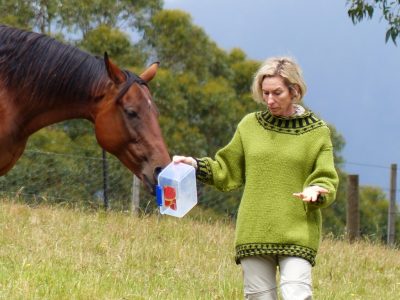 I'd like to be brave enough to… I have a philosophy to always do the things that scare me. It's not something I recommend for others – it can get you in a lot of trouble.  I am terrified of surf and every time we have to paddle our sea kayak out through the surf I nearly die of terror.  Mostly it works out fine, but being upside down under a seven meter kayak in pounding surf is a terrifying experience.
Not many people know this but I… Ran away from home when I was ten to get out of my piano practice and caused a city-wide manhunt.
Short description of career… I was a partner at Trowbridge Consulting back in the 90's, on the life insurance side.  Before that, I worked in New Zealand and the UK in life insurance and superannuation.  Shortly after Trowbridge merged with Deloitte in 2001 I left to pursue wider fields, including environmental activism (using my actuarial skills), political engagement (with the Greens party) and doing stand-up shows in comedy festivals.  Then I started to develop a career sitting on company boards, starting with the listed funds manager, Australian Ethical Investments. Now I sit on a wide variety of boards in many different industries which is rewarding and challenging work.  The boards I sit on really value my actuarial training and expertise, it is a very respected profession, perhaps more so outside of the insurance industry.
I became an actuary because… I originally wanted to be a university maths lecturer and had a scholarship to do a PhD.  But then I worried that it would be too boring so I decided to become an actuary instead.  I have never been disappointed about that decision – the profession can be as entrepreneurial and challenging as you make it. 
Where I studied to become an actuary and qualifications obtained… I studied remotely with the UK Institute while living in New Zealand, Australia and the UK.
My proudest career achievement to date is… Hmmm, I've never really believed in or even experienced pride.  I loved the team that we had at Trowbridge working with greats like Jennifer Lang, Barry Rafe, Al Merten and Caroline Bennet.
Who has been the biggest influence on my career (and why)… John Trowbridge was a massive influence.  He taught me to write an effective report and take out all the unnecessary adjectives and adverbs.  He had a laser like focus on clear communication and serving the client.
Why I'm proud to be an actuary… Actuaries have an innate sense of equity and fairness.  Our training means that we believe in, and use, data in the best way.  I can always tell when someone is an actuary because they have such a clear and disciplined way of assessing situations and are so open to learning from the facts.
The most valuable skill an actuary can possess is… Communication.  We have great big heads full of facts and data, but are not always the best at getting it out there.
At least once in their life, every actuary should… Take a big risk.  A really big risk!  To be very successful business people, we need to ensure that our awareness of risk, and ability to measure it, does not stop us taking risks.
If I could travel back in time I would… Not do it.  You really shouldn't mess with the space time continuum or you can get in a lot of trouble.  Perhaps I have watched too much Doctor Who.
When I retire, my legacy will be… I hope to retire one day with an empty email in-box.
The most valuable skill an actuary can possess is… Communication.  We have great big heads full of facts and data, but are not always the best at getting it out there.
One of the most creative applications of actuarial capabilities that I have used in my career…
I did some advisory reports for the Australian Greens party about high speed rail, the ownership of Australian mines, the benefits of national parks, the measurement of carbon stores in forests etc.  Those reports sometimes got me in a lot of hot water but they were heaps of fun.  They all used the core skills I had studied when training to be an actuary.
How my skill set evolved over my career… During my early career I was very smart but not very knowledgeable about people's lived life experiences.  This made me a little arrogant and less compassionate.   Working in the wider fields has exposed me to all sorts of people in different situations and made me think about things in a broader way.
The advice I would give aspiring actuaries to be able to do my job… Company boards really welcome actuaries who can take their actuarial knowledge and apply it in the broadest way to a variety of problems.  The more you try different careers and different roles (even if they pay less) the more attractive you will be to a Board.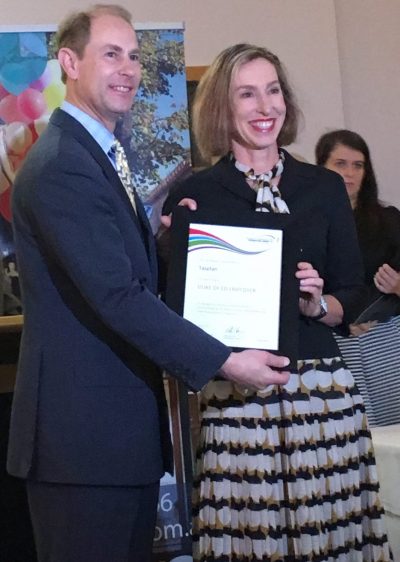 My view about the future of the Actuarial profession… We have so much to be proud about.  We are a smart, well trained and cohesive profession.  We need to be very careful that we do not get pigeon holed into a narrowly defined role producing statutory numbers.  The risk with that is that we get automated out of existence, or that we fail to influence society for the better.   My dream is that in ten years' time actuaries are highly visible in a wide range of industries and roles, including tech firms, start-ups and NGOs.
If I were President of the Institute, one thing I would improve is… my focus would be on giving actuaries the courage to take risks, be entrepreneurs and partner with risk takers, outside of the financial services industry. 
My best advice for younger actuaries… Try your hand at a range of roles, maybe even outside your industry.  If that seems too scary, get involved with an NGO where you can contribute your actuarial expertise.  My own CV is a total mess of different roles, but it seems to have worked out OK in the end.
CPD: Actuaries Institute Members can claim two CPD points for every hour of reading articles on Actuaries Digital.