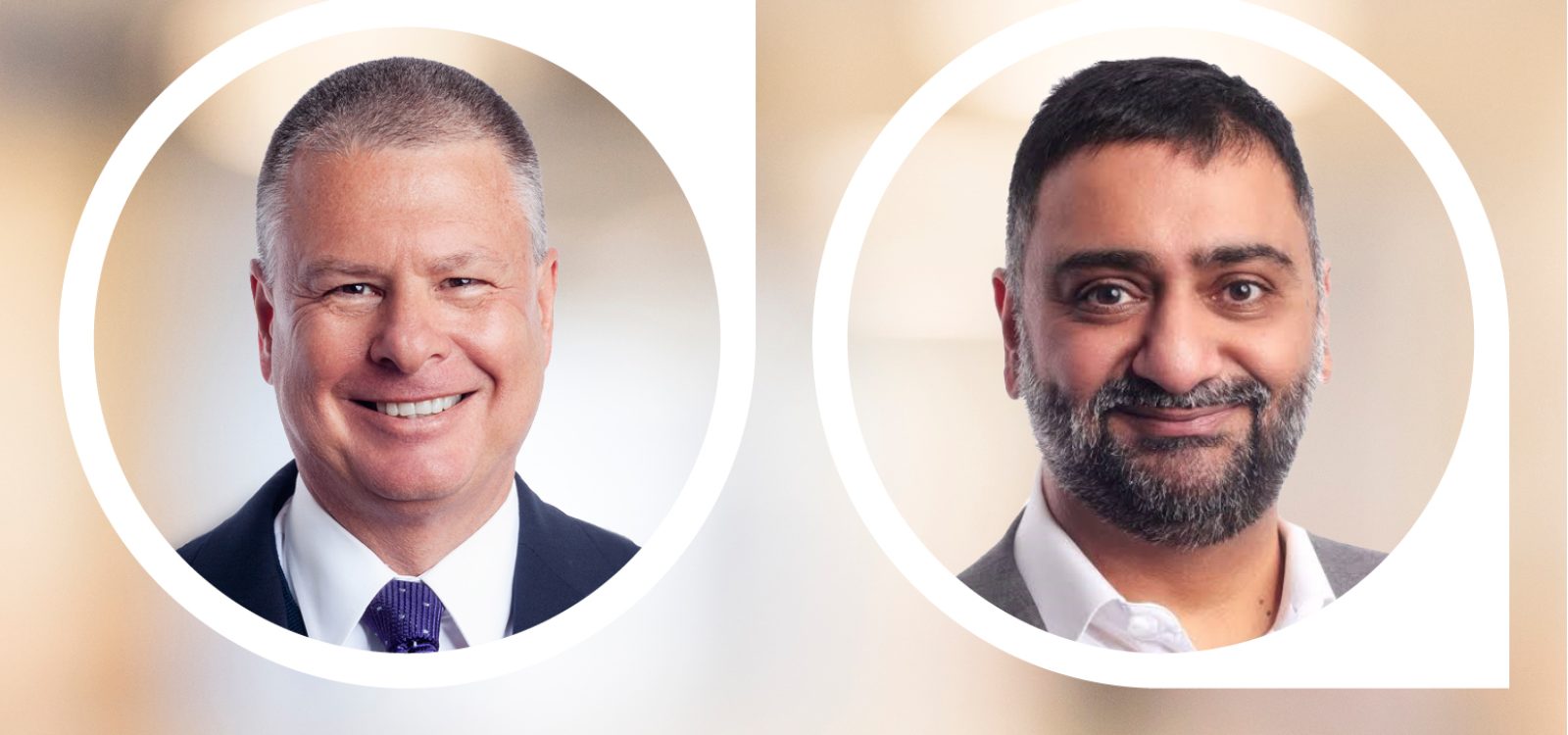 Award
Unveiling Our 2023 Actuary of the Year
As we are presented with the urgent challenges of climate change, those armed with data are uniquely placed to make a difference.
Of this group, two of our members stand out for their impressive work in this area – this year's Actuary of the Year recipients, Rade Musulin and Sharanjit Paddam.
Traditionally, the Actuary of the Year Award is awarded to an individual actuary. However, in recognition of the profound impact and collaborative effort in advancing climate change solutions, the Nominations Committee have honoured both Rade and Sharanjit.
In this article, we explore the journey of these two exceptional actuaries and highlight their work in creating a more sustainable tomorrow.
Rade Musulin: Leading the way through natural perils and climate risk
Rade is an actuary with more than 40 years' experience specialising in natural perils, catastrophe risk modelling, public policy development and sustainability, and has assisted industry and government with improving their resilience and understanding of climate change. He is the lead spokesperson for the Australian Actuaries Climate Index and was the lead author of the Actuaries Institute research paper 'Property Insurance Affordability: Challenges and Potential Solutions'.
Rade is a former chair of the Institute's Climate and Sustainability Working Group, during which time the group produced a world-leading technical paper to support actuaries working in climate risk-related roles. 
His impact has been internationally recognised, with Rade representing the profession at COP27 and later this year at COP28 in Dubai. He is Chair of the International Actuarial Association's Resource and Environment Virtual Forum and a member of the IAA's Climate Risk Task Force. He has a long history of academic collaboration and was a lead author on the joint IAA and IPCC Climate Science: A Summary for Actuaries. 
Sharanjit Paddam: Championing climate change solutions
Sharanjit is an actuary with 30 years' experience as a leading expert in Climate Risk. He was named ANZIIF Insurance Leader of the Year (2022), Climate Alliance Risk Manager of the Year (2020) and represented the Actuaries Institute as an expert witness at the Royal Commission into National Arrangements for Natural Disasters.  
 
Sharanjit was the inaugural convener of the Institute's Climate Change Working Group and has authored several Institute publications including 'Home Insurance Affordability and Socio-Economic Equity in a Changing Climate' (2022), 'Home Insurance Affordability Update' (2023), 'Climate Risk Disclosure – Financial Institutions Feel the Heat' (2017) and 'Can Actuaries Really Afford to Ignore Climate Change?' (2014).
He was also a contributing author to the IPCC AR6 Working Group II Report, has advised the Insurance Council of Australia on evaluating adaptation and resilience measures (2022) and presented a TedX talk on climate change and banks and insurers (2022).   
A commitment to public policy and global impact
In honouring Rade and Sharanjit, the Institute has not only recognised their individual excellence but also highlighted the pivotal role that actuaries play in shaping climate policy, advocating for sustainable practices.
Reflecting on their roles as actuaries in the climate change arena, Rade emphasised,
"No individual profession is going to solve the climate challenge – it requires many different specialists. What actuaries bring to the table is an important perspective. We have a unique skillset to assess uncertainty and risk, and it is our responsibility to help people understand the effects of extreme climate disasters on their lives."
Sharanjit echoed the sentiment by stating,
"Climate change is a defining issue of our era, and actuaries are uniquely positioned to provide data-driven insights to build a more sustainable, secure and resilient future for all." 
Actuaries Institute's President Naomi Edwards applauded the work of the awarded actuaries saying,  "Both Rade and Sharanjit's contributions have spanned policy development, resilient community building, disaster recovering funding and have benefited both developed and developing nations. They have exemplified how actuaries can use data for good to lead, innovate, and influence change on a global scale."
Please join us in congratulating Rade and Sharanjit on this well-deserved recognition and achievement!
CPD: Actuaries Institute Members can claim two CPD points for every hour of reading articles on Actuaries Digital.