Under the Spotlight
Under the Spotlight with James Clarke
In the dynamic landscape of risk management, James Clarke is spearheading the Risk Solutions business for SAS.

With a keen understanding of both strategy and execution, James orchestrates a symphony of expertise to navigate the complexities of risk, propelling SAS forward as a pioneering force.

Your career journey began within the I.T. profession. What inspired you to pursue a career in risk and finance advisory rather than I.T.?
In the early 1990s I was working on trades processing systems and got a call to rebuild a financial derivatives risk management system for a US investment bank. It seemed like a great opportunity to apply my IT toolkit to an intellectually challenging field that was central to the bank's ability to generate revenue. Risk management and technology are intimately connected so I purposely chose to keep a foot in both camps and have been working in risk management technology ever since.
As the Director of Risk & Finance Advisory for SAS, you oversee a wide range of actuarial projects. Could you provide some examples of the diverse challenges you and your team have successfully addressed in the region?
There is a clear opportunity for insurance companies to embrace new technologies to drive innovation, growth and profitability – this is a transformational change and we already see multiple challenges. The first challenge is simply to build awareness of new technologies and their potential in comparison to traditional actuarial tools and processes. This potential extends beyond operational platforms to transforming business models.
Once the vision is established, the next challenge is how to get there. While some insurance companies have invested in multi-year transformation programs, this is not practical for many. So we need to find ways of introducing new change in a way that complements existing practice and minimises disruption.
A key dependency is data, as analytics consumes ever increasing amounts of data – both traditional and unstructured. Most insurers will need to evolve their data infrastructure as well as end-to-end model development and deployment lifecycles.
What similarities and differences have you noticed between Australia and Asia within the risk and finance sector?
Asia Pacific is such a diverse geography so it is hard to generalise. I would say, however, that Australia is fortunate to have a fairly sophisticated and well-regulated financial sector. Some large insurers have already invested heavily in digital transformation programs and have actively recruited talent from the banking sector to accelerate their transformation and risk management programs.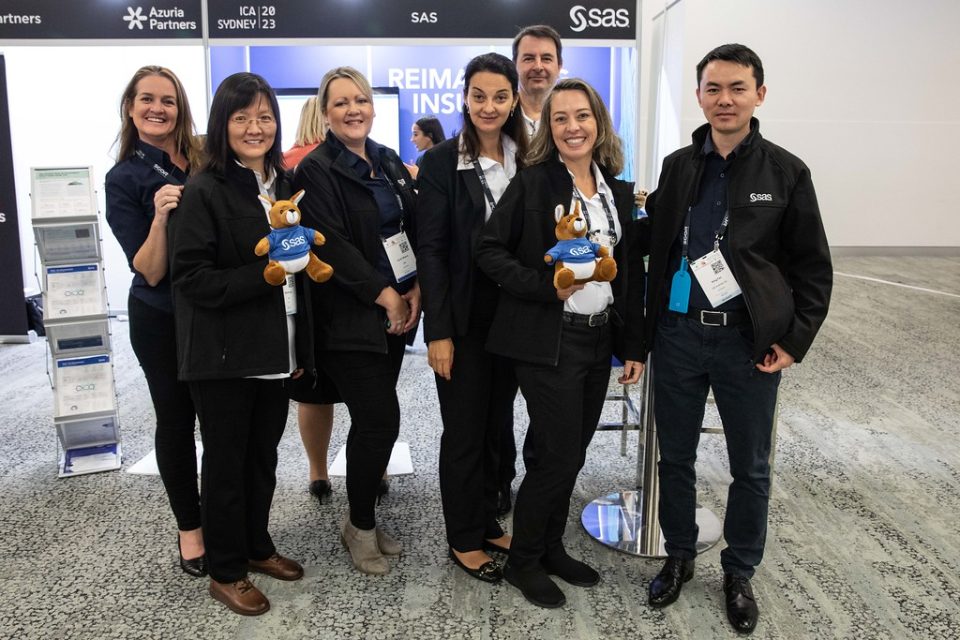 Could you share some insights into how SAS has helped insurance organisations in the Asia-pacific region achieve their business objectives?
SAS has helped customers deliver some material business benefits. For example, SAS helped a Spanish insurer modernise its P&C pricing process to achieve a 50% increase in customer retention and a 5% increase in profitability for renewals.
We've also helped insurers achieve some impressive improvements to their end-to-end modelling processes. For example, we helped a German insurer reduce the time to model premiums by over 50%, and a European insurer reduce time to deploy new models by 95%.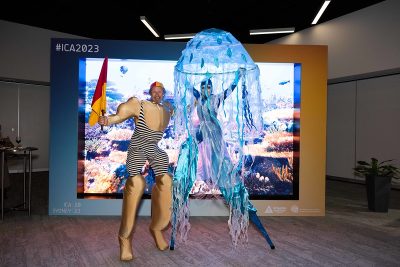 With the rapid digitisation and automation of processes, what role does SAS envision for artificial intelligence (AI) and machine learning (ML)in the future of actuarial science in the Asia Pacific region?
I believe AI/MLs will have a generational change on society and we have only glimpsed at its impacts. What's interesting is that machine learning models (MLMs) are nothing new; SAS has offered a comprehensive suite of MLMs for many years.
What is new is our ability to efficiently leverage big data and apply those models in a practical way to generate real business benefit in a controlled and ethical manner.
What are the biggest trends or developments currently shaping the insurance industry in Australia and Asia, and how is SAS responding to these changes?
Some of the main trends shaping insurance are higher customer expectations, disruptive technologies as well as accounting and regulatory compliance.
To address these requirements, SAS insurance solutions have to combine cutting edge technology with compelling business functionality and strong governance and control. Our actuarial modelling solution provides insurers with a seamless environment for developing and deploying models to support the end-to-end pricing process.
As a sponsor of ICA2023, what was your Congress highlight? Which session did you find the most useful/insightful at ICA2023? 
What stood out to me was the superb organisation and quality of speakers. Events like ICA2023 are invaluable as they allow for engagement across such a wide cross-section of the actuarial community all in one place. I'm very much looking forward to participating again in Japan in four years' time!
CPD: Actuaries Institute Members can claim two CPD points for every hour of reading articles on Actuaries Digital.