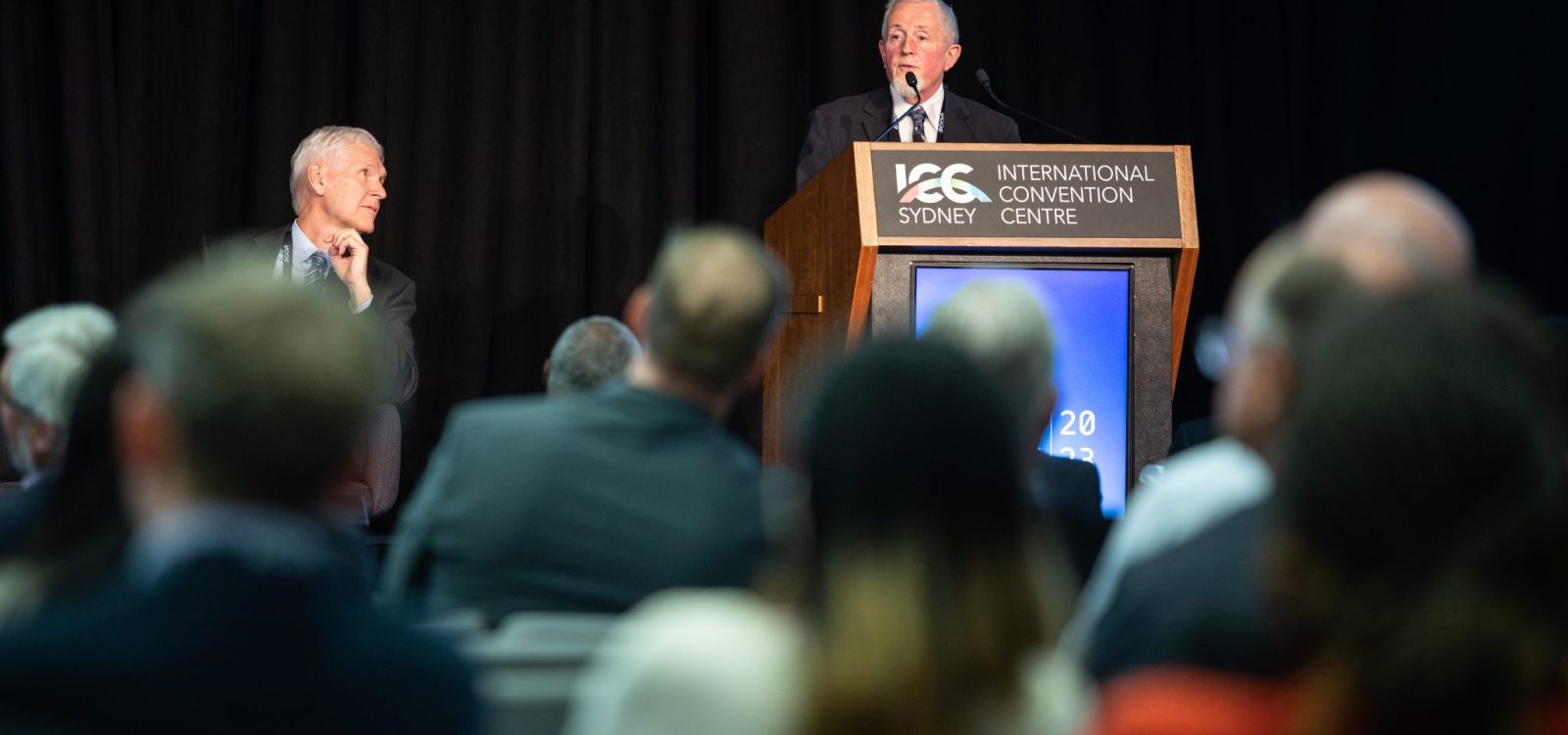 ICA2023
Hiding in the 'Actuarial Castle'?
Actuaries like to believe they hold to a higher ethical standard. Is this always true?
In a fascinating discussion featuring actuaries and experts from Asia, the US, the Caribbean and Australia, this ICA 2023 plenary delved into the pressures actuaries face in their quest to be ethical and into the forces that make regulation effective.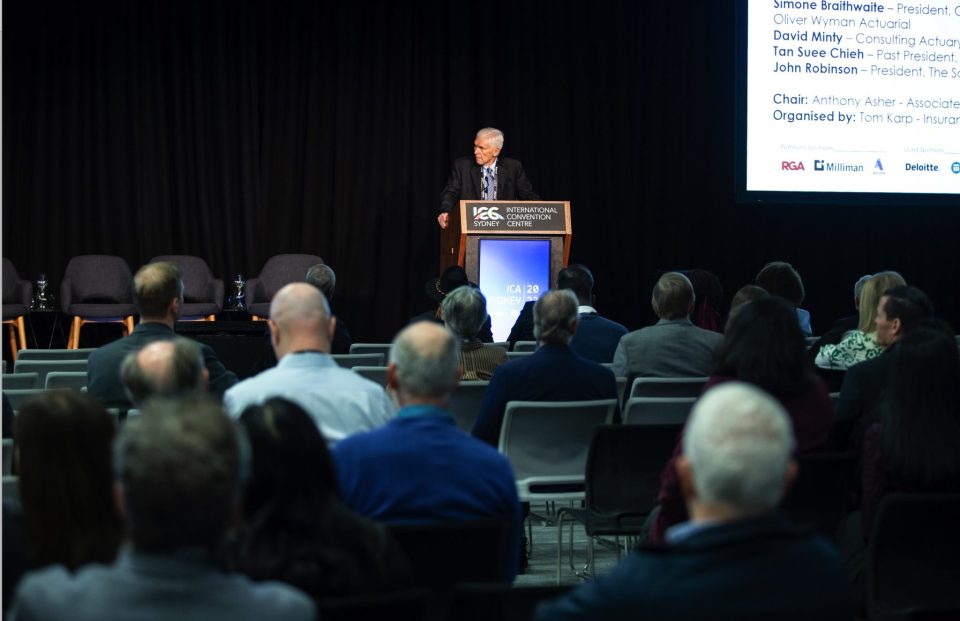 What is it that holds actuaries back from being their best, most ethical selves? To give the audience a sense of how ethical failures occur, Finity Consulting's David Minty bravely talked through his own experiences in the now infamous James Hardie asbestos case. Time pressure, excessive focus on detail and a narrow view of how his advice was being used were some of his admitted errors.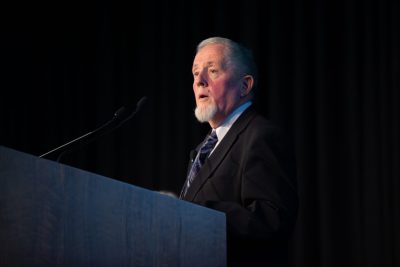 According to John Robinson, President of the Society of Actuaries, an excessive focus on the client's need for a result, too much faith in the model and pressure from other professionals can force actuaries away from the positions they know they should take.
Similarly, actuaries can find themselves caught up in a competitive fervour that weakens their commitment to their professional obligations. He gave the example of index-linked universal life products in the US, where higher-performance illustrations can be a ticket to higher sales and revenue. Mr Robinson discussed the way different organisations – and their actuaries – compete to show the highest numbers, seek out regulatory loopholes and complain to regulators about their competitors. "I just wish we could quit that game," he said.
The wisdom of crowds
For Simone Brathwaite, President of the Caribbean Actuarial Association, peer review is a key part of effective actuarial practice, and that peer review must be explicit, considered and documented.
"A cc on an email is not a peer review," she said.
She also reminded the audience that, even in situations where the lines are blurred, emerging risks or unclear standards, you can find principles that guide your work. These guidelines can sometimes come from the standards in other jurisdictions. She also argued that actuaries must do more than they are asked to do. Whilst an actuary may be hired for a compliance purpose, their remit extends beyond that to give the right advice to the right people – "you don't just do what you are hired for".
Simone Brathwaite's point about an overarching responsibility to be ethical – and to be effective at being ethical – linked neatly to Professor Deen Saunders incisive thinking about what he calls 'ethical distancing'. His key example of this "'not our problem' problem" was the way the financial services industry had viewed ethical issues as linked only to the distribution of products, not their manufacture.
Professor Saunders argued we should be integrating our thinking about ethics into how we design products and services. Organisations need to ensure products are designed for the customer and for fairness – not just to exploit an opportunity.
Out of the castle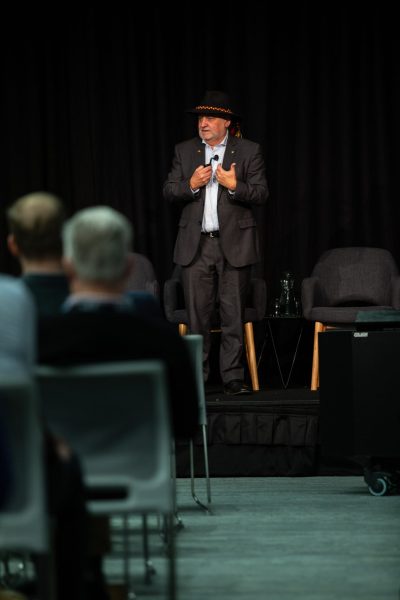 "The challenge for actuaries," he said, "is not to hide in the ethical castle and to meet only their professional obligations." According to Professor Saunders, this 'isolation' is a fiction. There are professional obligations and ethical challenges all along the value chain, and actuaries have a responsibility to think about the whole system, and how it works to protect consumers.
When we look at the many examples of big organisations undone by poor ethics – and not just in Australia – it's noticeable that most of those organisations had a corporate counsel, accountants, maybe even actuaries. For Professor Saunders, this is a telling sign of the dangers of isolation, of staying in your castle. "They're obviously not working together to protect the business and the system."
During a wide-ranging and spirited debate – which included theological questions as well as those of professional behaviour, regulation and ethics – the assembled actuarial audience heard ideas that echoed those shared by the Hon. Kenneth Hayne AC in the Customer Trust session. Can actuaries – as a profession – help write rules and laws that are not just focused on stopping bad behaviour but on incentivising and rewarding good behaviour?
Suee Chieh Tan, a Past President of the Institute and Faculty of Actuaries, was even bolder in his challenge to the profession. He believes there is a tremendous lack of courage in the financial services profession, and that actuaries need to speak up, create space to change the culture and drive systemic change.
"It starts with ourselves," says Suee Chieh Tan, "and in the conversation we have in our professional bodies."
Missed out on this session? Watch now.You can also explore other ICA2023 content  via the Actuaries Institute's CPD Hub. 
CPD: Actuaries Institute Members can claim two CPD points for every hour of reading articles on Actuaries Digital.