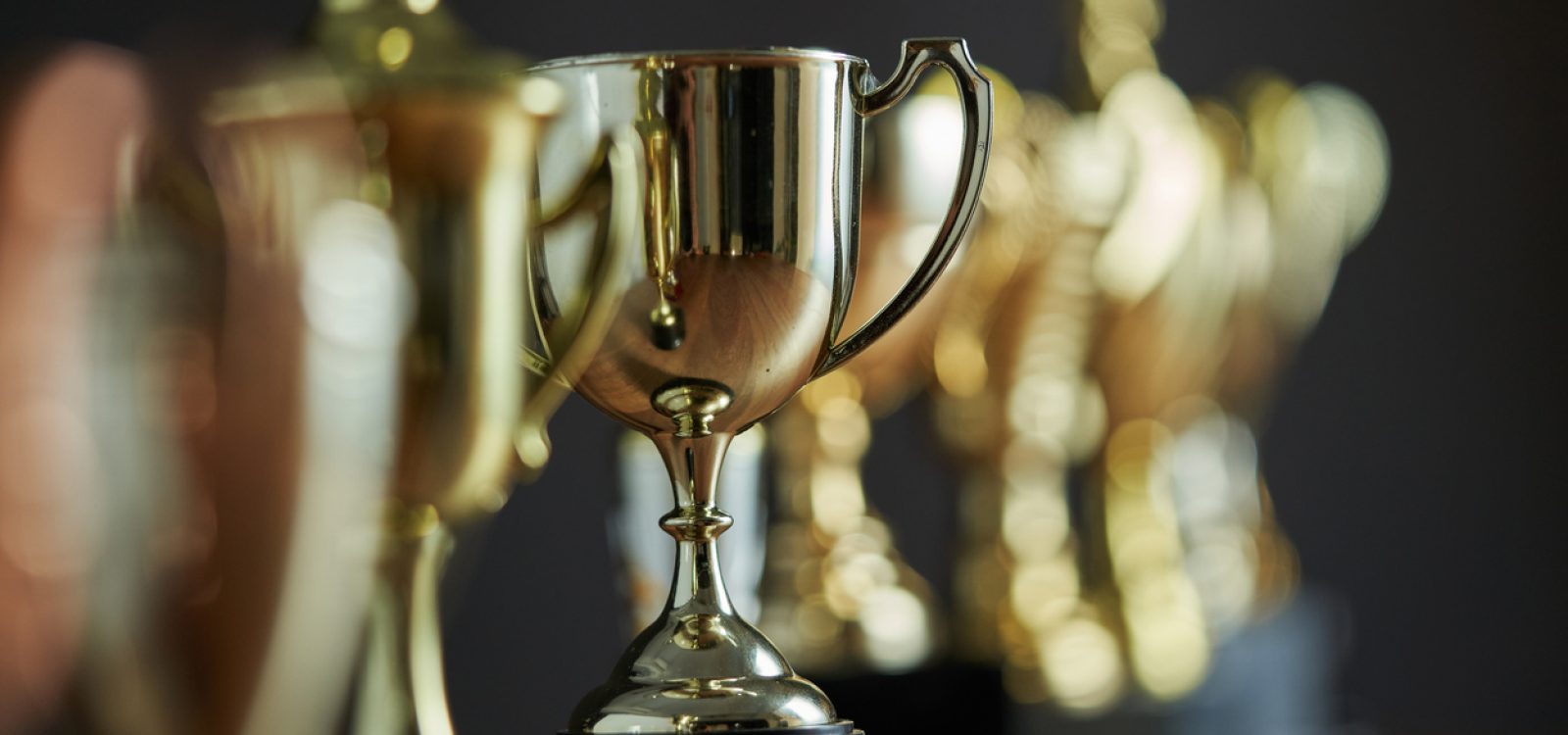 Award
Celebrating actuarial excellence
With a legacy spanning over three decades, the Actuaries Institute's Actuary of the Year awards is a testament to the achievements and dedication of exemplary actuaries who help propel the profession forward.
As the deadline for nominations for the 2023 Actuary of the Year draws near, we delve into past Actuary of the Year winners and pay homage to their invaluable contributions.
2022 Actuary of the Year
Chris Dolman was named the 2022 Actuary of the Year for his impact on the actuarial profession, particularly in the field of data ethics and responsible artificial intelligence.
While he holds a background in general insurance, Chris transitioned into data analytics, with a particular interest in the potential of data and the associated challenges and risks that come with it.  
"There seems to be a lot of unresolved problems in the use of data – there are conflicting ideas of fairness put forward, and what constitutes good versus poor conduct is often still vague."
Through his work, Chris' has helped to ensure that modern decision-making algorithms and other advanced uses of data are designed and implemented in an ethical, responsible, and thoughtful way. His recent work with the Australian Human Rights Commission (AHRC) and other actuaries to develop a guide for actuaries around artificial intelligence and anti-discrimination in insurance demonstrates this.
"Being an actuary has shaped my life. I've had the chance to live and work around the world and delved into all sorts of areas and found fascination wherever I've gone. My recent work in data and AI is just another marker of the freedom and opportunity being an actuary has given me. I'm flattered and honoured to receive this recognition, and give thanks to the many colleagues and collaborators who have enriched my work, and to my family for their love and support."
2021 Actuary of the Year: Hugh Miller
Hugh Miller received the honour of Actuary of the Year in 2021 in recognition of his exceptional dedication and leadership, serving as a role model for excellence and thought leadership.
Hugh's work primarily focuses on the social sector, where he utilises data and advanced analytics to improve government policy relating to employment, welfare, disability and homelessness with the aim of improving investment in vulnerable communities.
"In our work, you can identify groups that have high future costs to governments, design new initiatives around that and measure the outcomes every year. What gets measured, gets changed."
Miller's longstanding association with the Actuaries Institute as a prolific commentator and author has helped further enhance the reputation of the actuarial profession, particularly in addressing complex societal issues. Miller played a crucial role in the development of the Australian Actuaries Intergenerational Equity Index (AAIEI) and co-authored the Mind the Gap Green Paper. His work has garnered significant media attention and recognition, highlighting the profession's ability to tackle important challenges.
"Hugh has used data and advanced analytics to improve public policy across a very diverse range of sectors. He champions genuine fairness and equity, using data to make informed and careful decisions that result in better outcomes for society." – Elayne Grace, Actuaries Institute CEO.
Find out more about Hugh here.
2020 Actuary of the Year: Jennifer Lang
During the outbreak of COVID-19, Jennifer Lang held a pivotal role in leading the Actuaries Institute's COVID-19 response. This included the bringing together of 80 actuaries – who volunteered their time and effort – to form the COVID-19 Mortality Working Group. This group established the Pandemic Resource Centre to aid actuaries in supporting their companies to manage and mitigate the impacts of the pandemic. For this work, Jennifer was awarded the 2020 Actuary of the Year.
"As a profession, actuaries bring into bear skills in scenario testing, modelling out to the future, and statistical and financial insights. We have skills in long-term projection, and we explain risks and uncertainties to Boards and senior managers. As a group, we bring data-driven thinking; we follow the evidence to help determine the course of action."
Find out more about Jennifer here.
2019 Actuary of the Year: Tim Andrews
Tim Andrew's dedication to climate risk research and his pioneering efforts to elevate the role of actuaries in this field made him a deserving recipient of the award.
Tim has played a significant role in shaping how Australian businesses and policymakers understand and respond to climate risk through his active involvement in leading government submissions, working groups, and one of his most notable achievements – the Australian Actuaries Climate Index (AACI).
The ACCI was created to highlight the role actuaries can play in the global conversation on climate risk. Reflecting on one of his proudest achievements, Tim said, "I hope that we can go one step further and analyse the link between weather extremes and the risks faced by the community. This would enable the development of indices measuring, for example, the extra bushfire risk on hot, dry, and windy days or the extra risks to health during heatwaves." 
Expressing his gratitude for the award, Andrew acknowledges the contribution of actuaries in understanding the potential impacts of climate change while emphasising the work that still needs to be done within this field.
2018 Actuary of the Year: Ian Laughlin
Ian Laughlin received this honour for his efforts in risk management, governance, and in the preparation for international financial reporting standards.
Holding an impressive career that spans across senior and Board management locally and internationally, Ian has been passionate about risk management and governance. This translated into his volunteering career, too, where Ian played a key role in the Institute's Risk Management Practice Committee and contributed to the development of the actuarial risk management qualification, CERA.
In his acceptance speech, Ian emphasised the importance of his early experience in customer-facing roles, which made him aware of the direct impact of his work on customers, and also urged the actuarial profession to prioritise their duty to the community by adapting quickly to changing needs and attitudes.
Do you know a remarkable actuary like Chris, Hugh, Jennifer, Tim or Ian that is worthy of being awarded 2023 Actuary of the Year?
Now is your chance to give credit where credit is due! Nominate now.
CPD: Actuaries Institute Members can claim two CPD points for every hour of reading articles on Actuaries Digital.