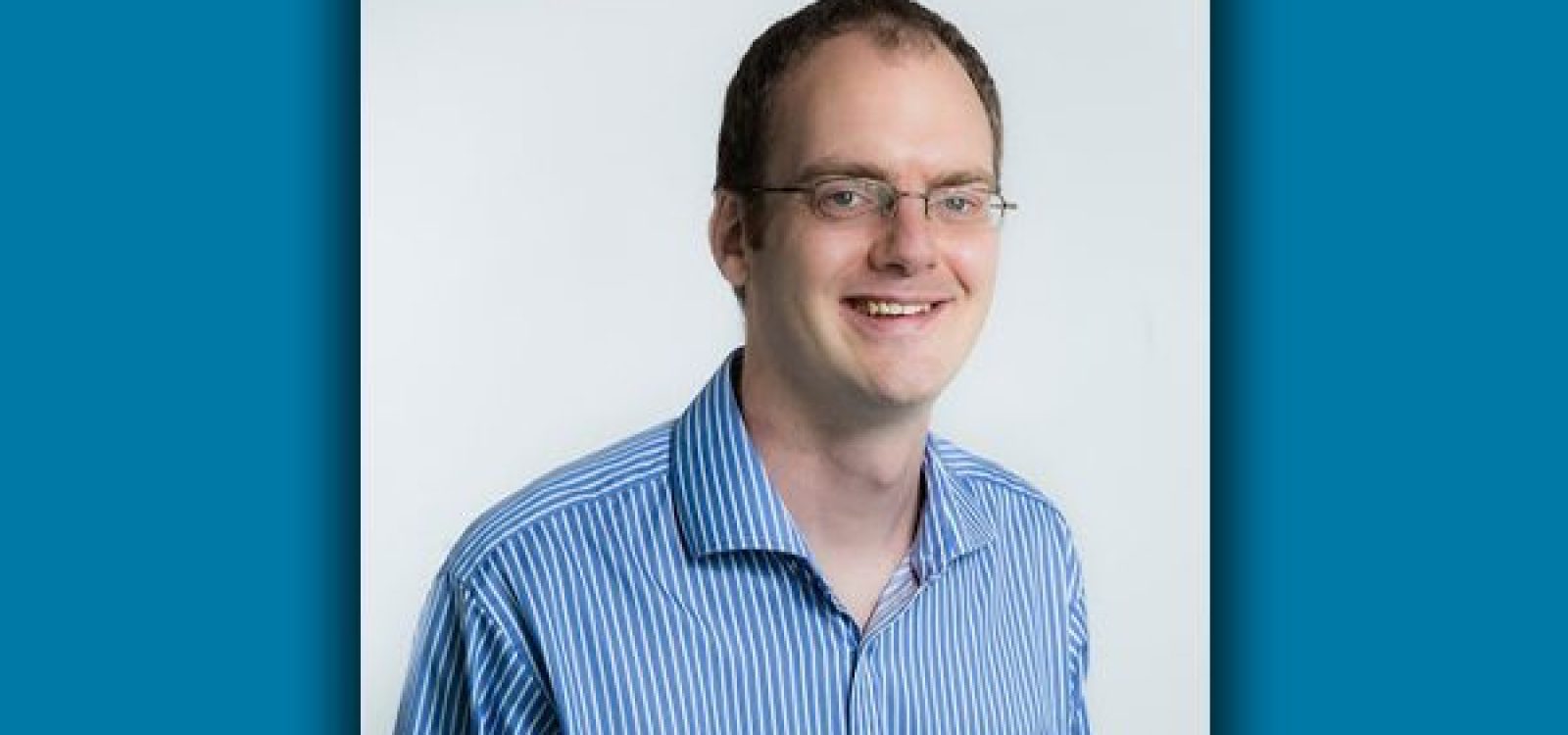 Features
Congratulations to Chris Dolman – 2022 Actuary of the Year
Each year, the Actuaries Institute honours an individual for their contribution to the profession and the community. This year's Actuary of the Year is Chris Dolman.
Chris is Executive Manager, Data and Algorithmic Ethics at IAG where he works part-time (making him the first flexible-working actuary to win AoY recognition!)
His award recognises a lifetime contribution the profession but especially his work in the ever-evolving and increasingly important field of data ethics and responsible AI.
Born in the UK, Chris worked in "pretty much all the traditional roles an actuary can do in GI – a bit of reserving, worked in pricing for a while, a bit in capital, dabbled in portfolio management."
Over the past eight years he's moved into the data analytics space – but generally outside the normal insurance data spheres of underwriting and pricing. Instead, and particularly for the last four years, he's chosen to immerse himself in questions around responsible AI, data ethics and algorithmic ethics. Anyone who's read his piquant papers – or Actuaries Digital articles – will recognise he's keen to look beyond simple labels and definitions to see how data and automated systems can, "be designed to do appropriate and legitimate things, and then actually do what they're designed to do – without any horrible side effects."
"We need people like Chris helping the profession to think through these big issues, because they're issues that have tangible effects on people" says Institute CEO, Elayne Grace. "What we have with Chris is someone's who's ready to get out there – to write papers and articles, to speak, to live in the to-and-fro of the debate. It's that spirit of bold enquiry, not in the abstract, that makes Chris's contribution so valuable."
Chris is highly regarded within the actuarial community and by policymakers, regulators, academia and other thought leaders. Recently, he's been working with other actuaries and the Australian Human Rights Commission (AHRC) developing guidance for actuaries around artificial intelligence and anti-discrimination in insurance. The outcome – an important co-branded paper from the Institute and the AHRC later this year.
The why
Ask Chris why he moved into analytics – and the ethics of analytics – and you'll hear a disarming answer. "It's an area you couldn't unlock in a lifetime, so I'm unlikely to get bored." The reality is that he saw the emergent potential of data but also the spate of scandals that came with it. He found a big gap where deep analysis of the subject should be. So he decided to fill it.
"One of the things we look for in the Actuary of the Year is that very Actuaries Institute instinct to get out there and do things – to make a difference in society. And that's what Chris has done in the data space", says Institute President, Annette King.
We'll leave the last word to Chris himself, who was endearingly floored when informed of his Actuary of the Year honour.
"Being an actuary has shaped my life," he says. "I've had the chance to live and work around the world, have delved into all sorts of areas and found fascination wherever I've gone. My recent work in data and AI is just another marker of the freedom and opportunity being an actuary has given me. I'm flattered and honoured to receive this recognition, and give thanks to the many colleagues and collaborators who have enriched my work, and to my family for their love and support."
About Chris Dolman
Recognised in the Top 100 Innovators in Data & Analytics 2022 list by Corinium Business of Data.
Member of both the Institute's Data Analytics and General Insurance Practice Committees.
Chair of the Institute Working Group collaborating with the AHRC.
Chair of the Actuaries Institute Anti-Discrimination Working Group.
Won the Melville All-Actuaries Summit Prize in both 2020 and 2021.
Won the Spirit of Volunteering Award in 2020.
Fellow of the Gradient Institute – a not-for profit working in the area of responsible AI.
Partner Investigator to forthcoming ARC Linkage Project Socially Responsible Insurance in the Age of Artificial Intelligence.
CPD: Actuaries Institute Members can claim two CPD points for every hour of reading articles on Actuaries Digital.