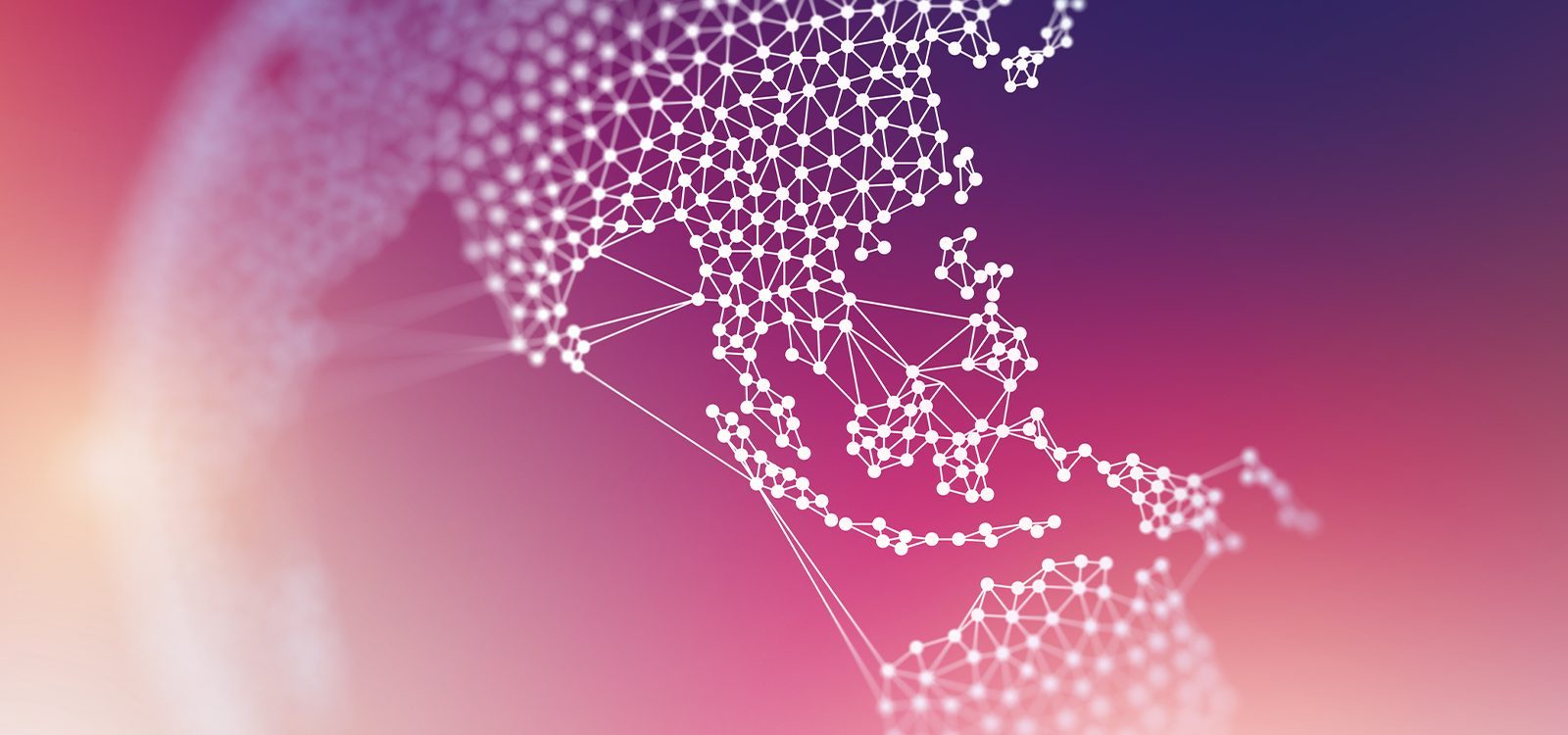 Event Preview
What to expect at this year's Joint Regional Seminar
Actuaries from throughout the Asia-Pacific region will come together virtually for an in-depth session into Sustainability – The Ecosystem for the Insurance Industry.
Naomi Edwards, President-Elect of the Actuaries Institute and chairperson of Accurium brings together leading-industry minds like David Wong, Christopher Tam, Ivan Lee and Mariette Thulliez to discuss emerging ideas from across the insurance industry.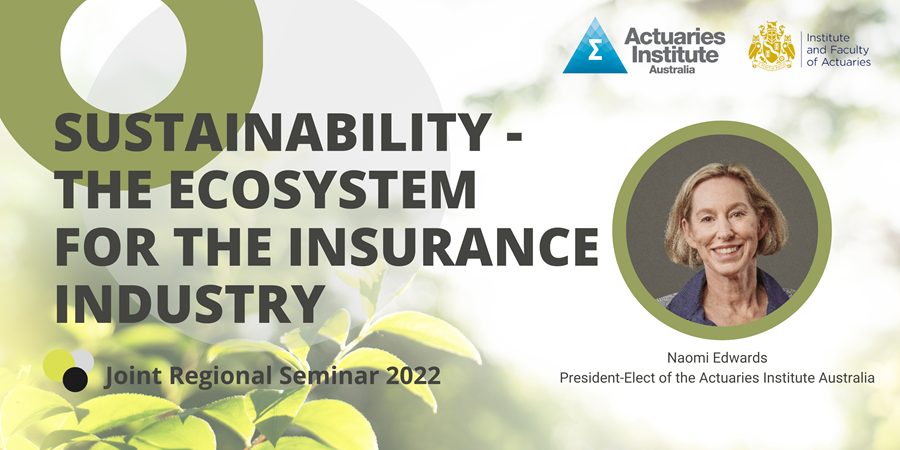 Ahead of the Joint Regional Seminar (JRS), presenters Ivan Lee, Christopher Tam and Mariette Thulliez joined Actuaries Digital to discuss their presentations, what compelled them to present, and more.
What drew you to present at the Joint Regional Seminar?

Ivan Lee: Presenting at the Joint Regional Seminar offers me a valuable opportunity to connect with insurance professionals in this region, so we can share our experiences in the past and exchange our ideas to prepare our industry for future challenges.
Christopher Tam: Every year, great minds in the insurance industry gather at the Seminar. It is an excellent platform to exchange insights on the new development of the industry. I am excited to connect with the insurance community across the region.
Mariette Thulliez: I am excited to present at the Joint Regional Seminar because it is a great opportunity to get insights, exchange ideas and connect with actuaries and professionals in different jurisdictions. It gives the local societies the opportunity to play an important role at the regional level and it is an excellent platform to discover and discuss new developments and trends from different markets.
What does the theme 'Sustainability' mean to you?

Ivan Lee: Making the world more resilient is my definition of 'substantiality'. In doing so, we will be bringing insurance to more people, serving the underprivileged and filling basic protection gaps for the public. As insurers, we almost 'guard' the world in the face of adversities, so we have to become more resilient ourselves in the first place. It takes the entire industry to work together to better prepare for challenges in the future.

Christopher Tam: I believe sustainability means serving our needs without compromising the benefits of our future generation. Hence, the capability to foresee and adapt to future changes will be a key factor to develop sustainable insurance solutions.
Mariette Thulliez: To me and in an insurance context, sustainability means affordability, relevance and future-proofed design. It is imperative for insurance products to meet the needs of the customers whilst remaining affordable and being designed in a way that can sustain future challenges. 
In a nutshell, what are the key points of your presentation at the Joint Regional Seminar?

Ivan Lee: COVID-19 has posed strong challenges to our industry, and we should not bury our heads in the sand without taking actions to better prepare us for the next pandemic. In my view, our current products/pricing model is not very sustainable. We could work towards responding to pandemics in efficient and effective ways, including adopting a forward-looking view in assumption setting and considering behavioral changes of customers which may lead to substantial claims.
Christopher Tam: At the JRS, I am going to focus on 'unleashing insurance upsell opportunities by leveraging post-IFRS 17 insurance data granularity'. The essence of this topic is to help the audience embrace a shift of mindset from 'minimising IFRS17 implementation costs' to 'turning costs into an investment for sustainable business opportunities'.
Mariette Thulliez: I will go through some of the impacts that the pandemic is expected to have on mortality and morbidity claims experience with breast cancer claims as an illustration. I will also present the results of the industry-wide Covid-19 survey carried out by PartnerRe. 
What did you get out of the process of preparing your research and presentation?

Ivan Lee: As a pricing actuary in reinsurance, one of our key tasks is to monitor the early warning signals which may change the price of a risk. At Swiss Re, there is a lot of research work done internally to better inform ourselves and our clients. This presentation is the cumulative effort of our internal research and my professional experience. 
Christopher Tam: What I have enjoyed the most from the research process is the insights and inspiration from other practitioners with different professional backgrounds and experience. The exchange of ideas allows me to broaden my horizon and see more possibilities on the subject.
Mariette Thulliez: I enjoyed the collaboration with the different functions. I worked with my colleagues in the marketing, medical, modeling and product development departments in order to present various angles. 
What advice do you have for anyone unsure about registering for the JRS?

Ivan Lee: It is high time we reconnected as an industry and exchanged our learning after COVID. I believe with all the great minds from the region, there would be so much learning that will better prepare us for the future. Let's be more sustainable and resilient together.
Christopher Tam: JRS brings together the great minds from actuarial and insurance communities across the APAC region. This is also an excellent platform for practitioners to share and to learn. As Benjamin Franklin once said, "Tell me and I forget, teach me and I may remember, involve me and I learn". Looking forward to seeing you in JRS!
Mariette Thulliez: The Joint Regional Seminar is a very well-organised event with a program that is diverse, and rich but accessible. I would encourage actuaries from all backgrounds to register. 
CPD: Actuaries Institute Members can claim two CPD points for every hour of reading articles on Actuaries Digital.