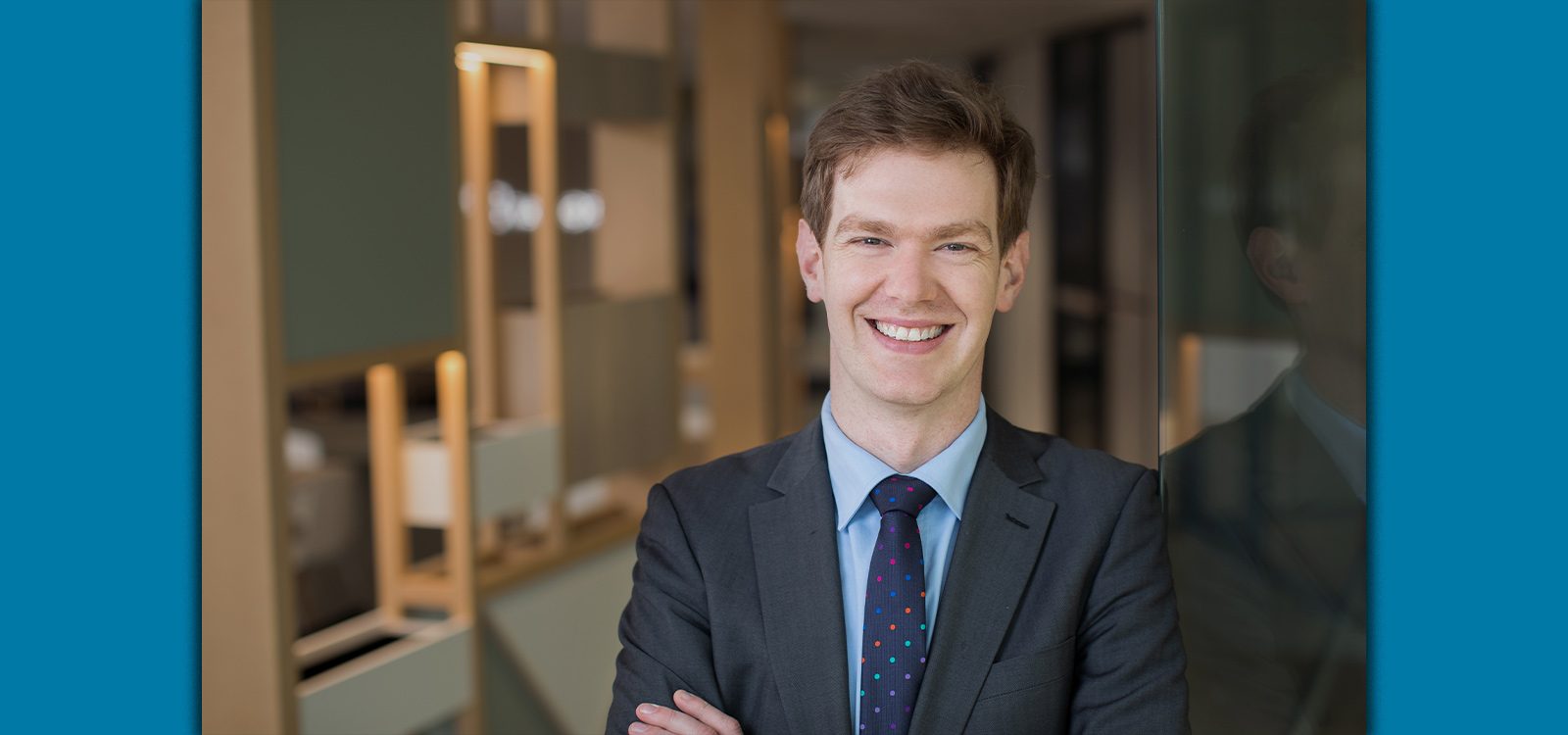 Features
Congratulations Hugh Miller – 2021 Actuary of the Year
The Actuaries Institute is delighted to announce that Hugh Miller is the recipient of the 2021 Actuary of the Year Award.
From his earliest days as a graduating student, taking home the University of Sydney's University Medal in 2005, Hugh was already hinting at a distinguished career to come. He has been a tireless and exemplary role model for the actuarial profession – a powerful voice for excellence, thought leadership and the potential for actuaries to make a tangible difference in society.
Focusing primarily on the social sector, Hugh uses data in actuarial and advanced analytics projects to improve government policy across employment, welfare, disability and homelessness. This work has helped break ground in the way governments approach investment in society's most vulnerable communities.
He is a prolific commentator and author in mainstream media and at speaking events, bringing a public spotlight to the profession, especially in tackling some of the most complex issues facing society. In 2020, he led the development, and was media spokesperson for the Australian Actuaries Intergenerational Equity Index (AAIEI), and the Green Paper Mind the Gap – The AAIEI, which he co-authored with Taylor Fry colleagues Ramona Meyricke and Laura Dixie.
Most recently, in 2021, he again demonstrated his commitment to rigorous research and development in an update to the AAIEI, launching a second Green Paper A narrow escape? The 2021 AAIEI. This Green Paper series has attracted significant media attention and accolades to the profession, with Hugh featured in publications spanning the Sydney Morning Herald (Wealth divide between young and old narrowed during pandemic), The Australian Financial Review (Frydenberg's account of the future is a whitewash) and The New Daily (Generational divide: Younger Australians are worse off than their parents were, index shows).
Beyond these recent milestones, Hugh has enjoyed a long and productive association with the Actuaries Institute. In addition to winning Institute awards including the Public Policy Essay Competition (2017) and the AM Parker Prize for most outstanding paper (2011), he was a member of the Data Analytics Practice Committee for three-and-a-half years, and currently sits on the Institute's Public Policy Committee. In his role as Data Analytics Editor on the Actuaries Digital Editorial Committee, Hugh pens the regular column Normal Deviance on topics of interest and urgency affecting the industry.  He has, to date, contributed more than 20 articles.
The combination of his impressive body of work, media savvy and numerous awards are testament to Hugh's extraordinary skill in bringing actuaries and their highly specialised work to a broad audience, and articulating their growing importance in solving real-world problems.
Congratulations, Hugh. A most worthy and respected recipient of the 2021 Actuary of the Year Award.
CPD: Actuaries Institute Members can claim two CPD points for every hour of reading articles on Actuaries Digital.