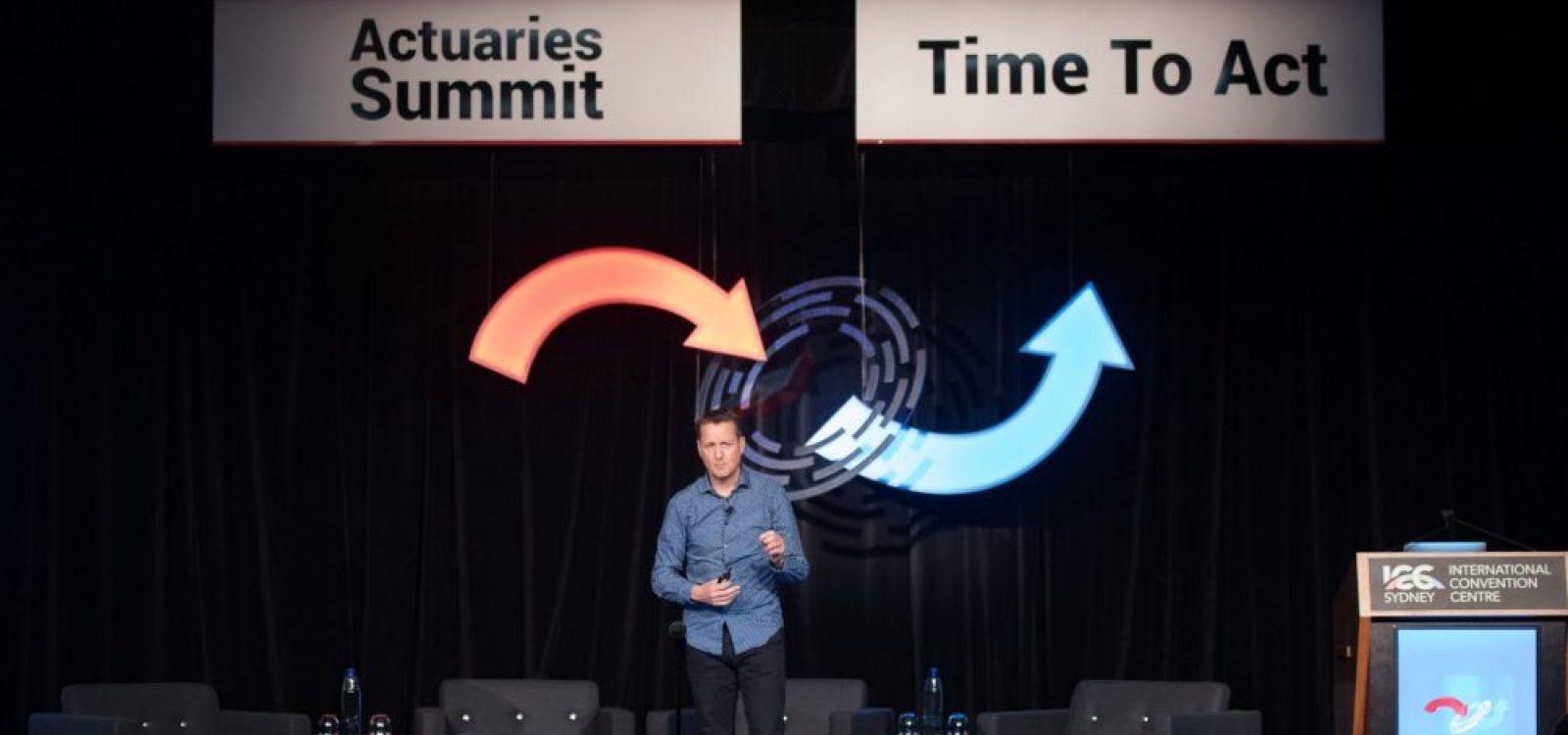 Leadership
Tim Andrews named 2019 Actuary of the Year
The Actuaries Institute is delighted to announce Tim Andrews as Actuary of the Year for 2019 for his influence in shaping how Australian business and policy makers understand and respond to the challenges of climate risk.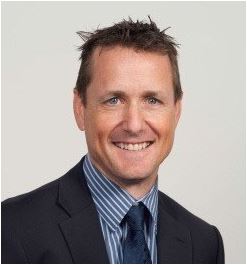 Tim has been a contributor on natural disasters on behalf of the Actuaries Institute for many years, leading submissions and working groups, and most recently going above and beyond in developing the Australian Actuaries Climate Index.
By doing so, Tim has staked a very public claim for the role that actuaries can play in the global conversation on climate risk. 
"I am honoured to receive this award.  It is a wonderful recognition of the contribution that actuaries are making to our understanding of the potential impacts of climate change.  We still have a lot more work to do and I hope that this award encourages other actuaries to get involved," said Tim.
The Actuary of the Year award is the most prestigious award presented to a Member of the Actuaries Institute. The award recognises actuaries who have made a notable contribution to the profession and as a result, brought favourable publicity to the profession. It not only recognises the achievements of individuals but also raises awareness of actuarial capabilities, encourages the profession to continuously make positive contributions and also enhances the profession's profile.   
Eight nominations were received and considered by the Institute's Nominations Council Committee who recommended Tim to Council at its 11 September 2019 meeting.
With a professional career spanning three decades and three continents Tim brings an immense range of experiences to his work in the climate space. His accumulated knowledge of the environmental drivers of property risk and market pricing dynamics have made him a highly sought-after advisor, particularly in the commercial insurance sector.
For the past ten years Tim has dedicated his professional career to building a climate and environmental risk consulting practice area. He has used and leveraged his actuarial training to develop market-leading models of the key sources of climate and environmental risk including flood, bushfire, storm and cyclone. During this time, Tim has collaborated extensively with meteorological experts, hydrologists, geo-scientists and the ever growing number of actuaries that understand the importance of this field of study.
He is currently a Director and Chair of Finity Consulting, leading its Natural Peril Pricing and Climate Risk practice areas, and is the Appointed Actuary for four insurers.
In many ways his more recent role representing the profession through his work on the Actuaries Institute's Climate Index has been a very natural way for Tim to share the skill, experience and passion he has for climate risk research. 
A thought leader and mentor
Tim led the 2016 paper completed by the Institute's Natural Disaster Working Group on the cost of funding natural disasters, estimating the cost of AU$11 billion p.a. on average and revealing that less than 40% of this cost was pre-funded by insurance. Importantly this paper highlighted key ways to improve the management of natural peril risk in Australia.
Tim is a frequent presenter at industry seminars and authored industry papers, while his expert opinion on industry issues and developments is sought by media, corporates and insurers on a regular basis. As a result of the Climate Index launch, Tim was a huge supporter of the Actuaries Institute's media engagement around this topic (across newspaper, radio and on-line video) which has helped promote the role of actuaries outside of traditional areas.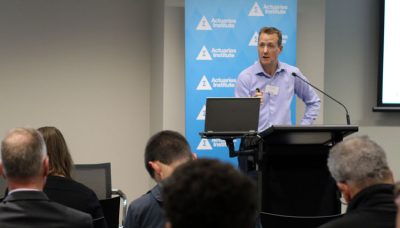 As a proud actuary Tim has always been an active member of the Actuaries Institute including his current role on the Climate Change Working Group (CCWG) and previous roles as Convenor of the General Insurance Practice Committee, Natural Disaster Working Group, Flood Working Group and Chief Examiner for General Insurance. Additionally, Tim spends a great amount of time mentoring his peers within Finity as well as a number of external people in the industry.
"Tim has had an immensely positive impact on my career. He has single-handedly created the opportunity for me to work in a non-traditional area that I am passionate about by pioneering and elevating the role of actuaries in the climate risk space," said Pulkit Jain, Senior Consultant at Finity.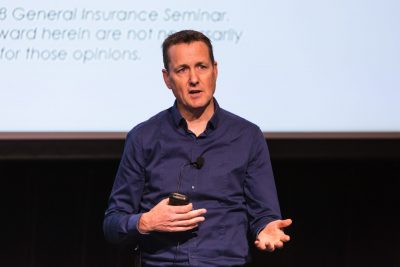 "The most important thing for me is to work for someone that inspires me and Tim's ability to develop innovative solutions to previously unsolvable problems and selflessness in devoting his own time to work he sees as being socially impactful is both contagious and highly motivating. Tim is a great role model for young actuaries and I know I will only benefit from the impact he has made on behalf of actuaries in the climate space."
Tim has also been a mentor for more than 10 years to Rashi Bansal, Group Executive and CFO at icare.
"[Tim] has provided me invaluable advice and guidance. He is compassionate, knowledgeable and easy to relate to. He has been selfless in the time he has invested in me and has been committed to my success.
"The work Tim has recently done on climate change has also bought huge amounts of credit to the actuarial profession. It showcases the value of actuarial techniques and thinking in a new field. It has been welcomed by the industry as a single source to measure climate change impacts."
Australia's first Climate Index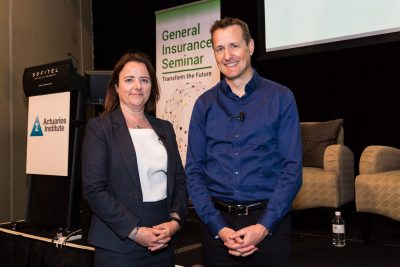 While the initial work on developing the Australian Actuaries Climate Index was a piece of consulting work, significant additional time and effort was expended by Tim to provide a high quality product, said Sharanjit Paddam, Convenor of the Climate Change Working Group (CCWG) who supported the nomination of Tim as Actuary of the Year.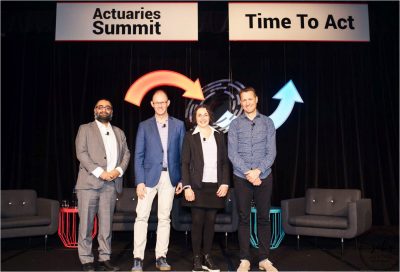 The Index, launched in late 2018 and updated quarterly, has received widespread media coverage.
The Index shows changes in the frequency, or rate of occurrence, of extreme high and low temperatures, heavy precipitation, dry days, strong winds and changes in sea levels. It is collated at the end of each season following the release of data from the Bureau of Meteorology. The data is collected nationally and grouped into 12 climatically consistent regions. Each season is compared to the same season in previous years and against a reference period of 1981-2010. This shows long-term trends in extremes. Extremes in climate pose the greatest risk to people,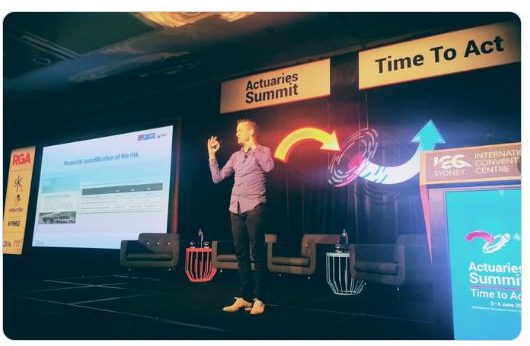 communities, the environment and the economy.
The fourth quarterly update on 12 September 2019 showed last Autumn ranked as the second most extreme in the number of hot days ever recorded in the three months from March, and the third when ranked against all seasons.
Congratulations, Tim – a very deserving and worthy recipient of the 2019 Actuary of the Year Award.
Tim will accept the award at the upcoming Injury and Disability Insurance Schemes Seminar Gala Dinner on Monday 11 November 2019.
CPD: Actuaries Institute Members can claim two CPD points for every hour of reading articles on Actuaries Digital.