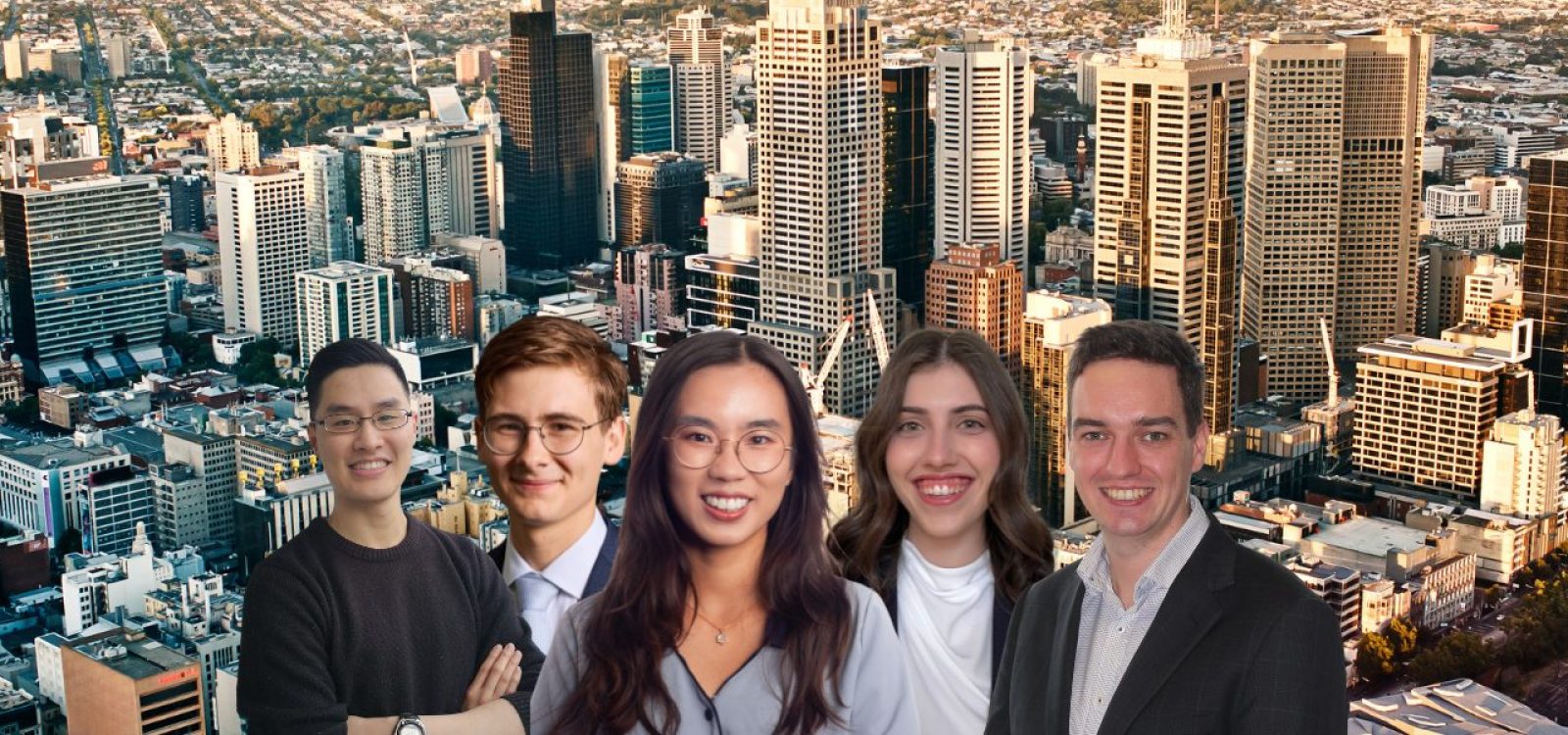 I am an actuary
I am an Actuary: August Edition
Read our latest edition of 'I am an Actuary' and discover the profiles of five young actuaries whose unique pathways into the profession have opened the door to global opportunities across a variety of sectors.
Darren King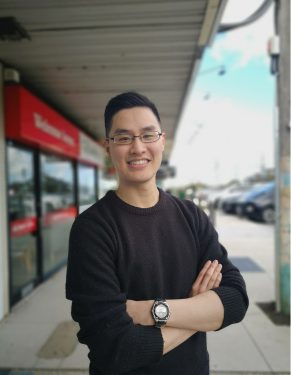 Growing up in New Zealand, I wasn't aware that Actuarial Science was something you could study, as most New Zealand Universities don't offer it as a course. Instead, I pursued a double degree in engineering and commerce, specialising in Accounting, Finance, and Mechatronics Engineering.
My career journey led me through various roles, including building software for movie theatres and designing wastewater treatment plants. But I just felt like this wasn't my calling.  
I came across an actuarial position at Deloitte and to my surprise, it was exactly what I was looking for – a career that would challenge me and allow me to utilise my engineering, finance and accounting passion.
During my time at Deloitte, I engaged in captivating projects across the life insurance, health insurance, and pension sectors, including lapse analysis, mergers and acquisitions, insights into the insurance industry, and the development of data visualisation tools.
From that point, I knew I wanted to become an actuary – I just didn't know what type of actuary I wanted to be! I figured the best way to gain clarity around what I wanted in my career was to embrace new experiences, which led me to the General Insurer, Assurant, where I now work. Here, I work in the Reserving Team, where I assess the reserves and portfolio performance. I also work on system migrations, implementations and process automation, which I thoroughly enjoy.
Looking ahead, my goal is to continue along the actuarial path, but who knows? After all, being an actuary means embracing the risks and opportunities that the future holds!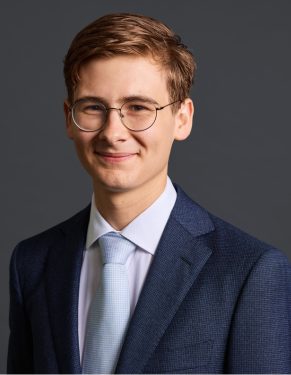 James Laurence
As a child, I loved making things and, just as importantly, I loved learning how to make things. I could often be found in our backyard shed putting together a rickety table, making a bow and arrow, or trying to make some other contraption… with about a 1-in-5 success rate.
Looking back, these were my first endeavours into problem-solving. I'd start with little-to-no information (or skill) and try to work out the steps to get to the picture I had in my head.
As I grew up, the problems I spent my time on became more academic. I particularly liked philosophy, where the problems have been stumping people for millennia, but the joy is in trying anyway. English was another subject I enjoyed, where you could argue anything, as long as you could justify it well enough! Naturally, as someone who became an actuary, I liked mathematics as well.
I decided to become an actuary because I believe quantification is an essential step in problem-solving. I thought the profession would offer a diverse yet interesting and meaningful set of problems I could apply myself to – and I've not been disappointed.
In the past 18 months, I've finished university, started on my Fellowship qualification and kicked off my career at Taylor Fry. I've opened up a world of opportunities to solve impactful problems in a variety of contexts. 
I'm grateful for all the support I've received so far in my actuarial journey and I'm looking forward to delving even deeper into the seemingly endless problems actuaries can solve.
Kelly Chu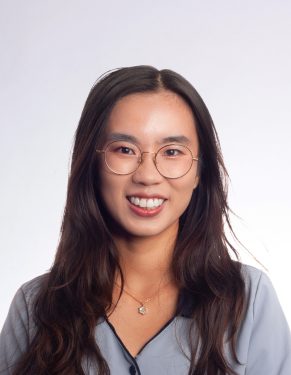 Throughout high school, I always struggled with the word "after". I had a vague idea of what I wanted to do – a career that would challenge me to always keep learning and one that allowed for a blend of client interaction, data analysis and creative problem-solving.  Yet I found myself switching my dream job every few months and landing on roles that only momentarily piqued my interest. It wasn't until my grandparents passed on a list of top jobs from one of their daily newspapers that the word "actuary" entered my vocabulary.
Since that serendipitous event, I have been fortunate enough to have engaged in experiences that have given that word – actuary – a meaning, fuelling my passion to become an actuary. From undertaking three Co-op placements at KPMG, Allianz, and MetLife to leading the Actuarial Society of UNSW as the 2022 President, I have learnt so much about what it means to be an actuary and how to translate numbers into impact. I have also met many inspiring people along the way.
This year, I started as an Actuarial Analyst at Finity and have already been involved in a diverse range of projects across general insurance and the various practice areas that Finity operates within. I have found my new role to be extremely fulfilling, challenging me with new problems, providing learning opportunities every day, and giving me the opportunity to learn from some of the most switched-on and passionate people I've ever met.
After such a great first six months, I am excited about the challenges and opportunities that lie ahead!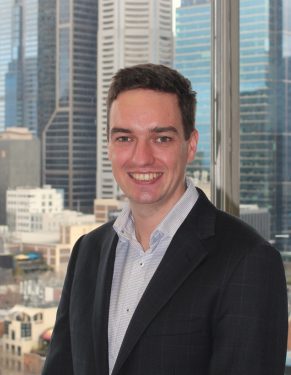 Liam Murphy
Perhaps unusually, I chose to become an actuary because I wanted to work with people. After considering a career in research science, I decided long hours in the lab were not for me, and I wanted a job with more human interaction.
Have you ever worked at a start-up company? If so, you may be familiar with the rollercoaster of proving your business case and raising capital. If not, I highly recommend jumping into this experience. But what does an actuary do in a start-up?
For the past five years, I've been working for a finance start-up called Household Capital and have been lucky enough to work with a diverse range of people. Initially, I worked on actuarial models and credit decisions, but I have grown with the company and gained experience in structured finance, credit derivatives, equity raising, financial modelling, and enterprise risk management, amongst other areas.
Most actuarial students probably understand how they can add value through technical modelling expertise, but I have been pleasantly surprised by the applicability of the actuarial toolkit across a more diverse set of business functions. Whether it be applying the actuarial control cycle to the development of a new product or a risk management framework to asset originations, I often find myself dipping into the contents of my studies to improve my daily workplace contribution.
Looking ahead, I am excited for – and a little daunted by – the challenge actuaries face in helping solve the major problems of our generation. Whether it be climate change or an ageing population, I look forward to meeting like-minded individuals and using the actuarial skill set to face these challenges head-on!
Nancy Cece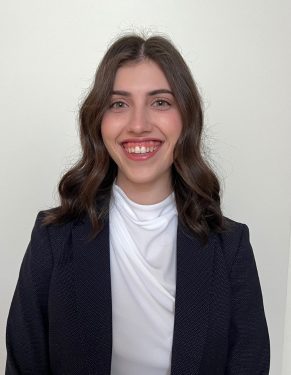 When I was asked what I was studying, I always had a tough time explaining what an actuary was. I would rattle off something about it being related to maths, but I think it is so hard to define because there are so many things that an actuary can be!
Like most actuaries I've met, my favourite subject was mathematics, and during Year 12, I also developed a keen interest in economics. This prompted my dad to tell me about actuarial studies, and I was excited to find a degree that combined both interests.
During university, I was lucky enough to work as an intern at RGA, UniSuper and KPMG over the years. These experiences were so important as I was able to understand what life would look like beyond university, and the experiences helped shape a picture of actuaries in the workforce.
As I enjoy talking — maybe a bit too much — a career in consulting seemed like an ideal fit. For this reason, I stayed part-time at KPMG within their life insurance consulting team during my third-year studies, which led to the opportunity to work at KPMG full-time.
Working as a consultant while undertaking the Fellowship subjects helped me to realise that being an actuary isn't just maths or problem solving – it's about explaining complex ideas in a way that ensures that stakeholders can utilise them to make informed business decisions.
Having recently qualified, I'm keen to continue my career in the life insurance space and keep developing my definition of what it means to be an actuary!
CPD: Actuaries Institute Members can claim two CPD points for every hour of reading articles on Actuaries Digital.