From the President
The life of a President: The first six months
They say there's no rest for the wicked – the same could be said for the Actuaries Institute President!
I'm delighted to share my Presidential Address with you, which discusses how we are leading important conversations in public policy, and the incredible growth of our membership, which is linked to the desire to do social good. Perhaps more importantly, I share the key challenges – and opportunities – for the Institute in the next few years, including:
How to increase STEM enrolment in schools, and get more students

–

especially girls

–

excited about higher maths
The need to embrace data scientists, and enhance support for actuaries who are working in emerging areas
How we can help bring an actuarial mindset to government
The first half of my presidency has been quite the ride. In just six months, I've been a part of some incredible achievements.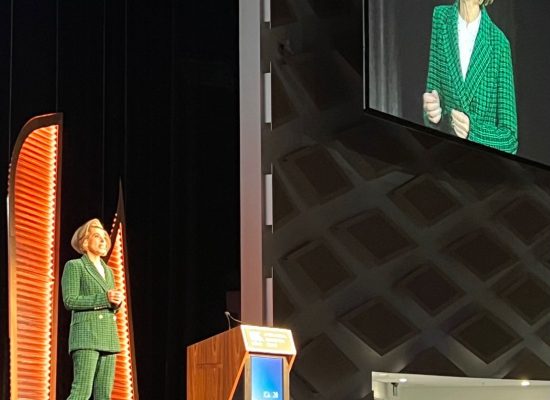 We've amplified our voice through thought leadership. By publishing insightful green papers, we're challenging public policy for the betterment of social good – the Institute Green Paper, Not a Level Playing Field, authored by Hugh Miller and Laura Dixie, is an excellent example of this.
Yes, actuaries love data, but unlike much public policy debate, it's not just so we can prove our point of view better or more strongly, but so we can update or change our point of view, or make a new discovery.
We've launched a fresh new brand that represents our diverse, dynamic membership, speaks to our growth areas and communicates our core value of social purpose.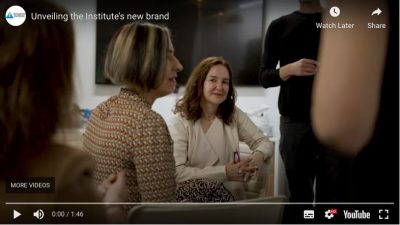 We've increased our support of women in STEM with the launch of a new Harvard scholarship in partnership with CEW with a value of $25,000. Open to senior women leaders working in Data Science and AI, this initiative presents an amazing opportunity for someone to become a next level leader by completing the 'Growing as a Purposeful Leader' course at Harvard Business School.
We've hosted a world-class International Congress of Actuaries (ICA), with a whopping 98% of attendees rating their overall event experience as having met or exceeded expectations. I had the privilege of opening the Congress and looking out at over 1,500 actuaries from 86 countries, which was a culmination of many years of work by many people. I loved the event, meeting so many different people and reconnecting with good friends from around the world. Featuring over 200 sessions from some of the brightest actuarial and business minds, the Congress showcased the breadth of knowledge of our profession, and the many fields in which our expertise is required and valued.
I've had the pleasure of working with the Institute's incredible team of volunteers, who generously share their knowledge and time for the growth of our profession. I was able to meet with some of these brilliant people at the Council, Chair and Institute meeting in February, and was proud to serve as Chair on the Nominations Committee for the Volunteer of the Year awards, which recognises their contributions. I look forward to celebrating with award recipients later this year.
I really like actuaries. I am stoked to be the 2023 President.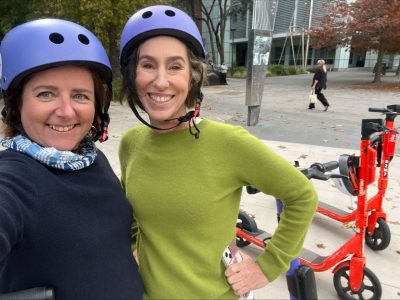 The biggest highlight for me, though, has been the opportunity to meet with all of you current and future actuaries on my Australian Presidential tour with Institute CEO Elayne Grace and Mike Callan, Executive General Manager of Education, at my side. The tour kicked off with the Sydney 'TED Talk' event, followed by fly-in visits to Melbourne, Adelaide, Perth and Canberra.  I look forward to meeting with many more actuaries as I visit Asia and New Zealand in August.
Bring on another mammoth six months!
CPD: Actuaries Institute Members can claim two CPD points for every hour of reading articles on Actuaries Digital.