An Actuary Like Me
An Actuary Like Me – Maathu Ranjan
I am proud to be an actuary because we provide valuable advice on risks with considered insights to support good decision making. 
Maathu Ranjan is a Councillor of the Actuaries Institute Australia and a Senior Actuary at the National Disability Insurance Agency (NDIA). Over the last eight years, Maathu has assisted the NDIA with evaluating and delivering key Scheme initiatives and priorities. She has also undertaken actuarial work in accident compensation, health and aged care. Maathu is currently pursuing her PhD as a Sir Roland Wilson PhD scholar at the Australian National University (ANU), investigating the impact of government supports on the prevalence of Autism Spectrum Disorder and younger onset disability. 
What is the most valuable skill an actuary can possess?
Integrity. 
What is your advice for younger/rising actuaries?
Read widely, stay curious and say yes to opportunities — you have valuable insights. 
What's something an outsider wouldn't know about your industry? 
I've often been asked if I am actor… 
Any other cities/countries you have worked in?
Mostly Sydney, also Ann Arbor while on exchange, and Miami for a holiday program. 
What's the most interesting trend for 2023?
Generative AI.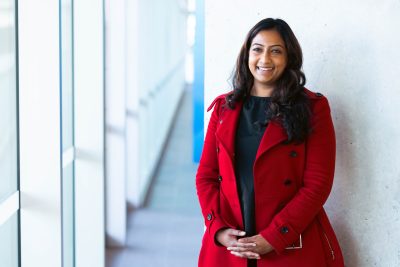 Where do you see the biggest growth opportunities for actuaries?
Knowing how to use data analytics to add value, with consideration for the limitations around algorithmic automation. 
What is your favourite random fact?
A human brain takes about 25 years to fully develop … it starts at the back with processing of auditory and visual information, and works its way forward to the frontal lobes, which control planning, reasoning and social behaviour. 
What is on your bucket list?
To ride a hot air balloon in Türkiye at sunrise. 
If you had millions of dollars, what would you do every day?  
Outsource household chores, read everything on my book list, take long leisurely walks, go to plays and theatres, fly to a new destination for dinner. 
If you lived 500 years in the future, what do you think your profession would be?
Providing governance, risk advice, policy evaluation, products and technical solutions around novel issues like the widespread use of robotics and robots in daily life, high speed travel, including recreational space travel, and sustainable agriculture and food chains in fields under the ocean. 
What's the phone app you use most?
Spotify and Google Maps (mostly at the same time). 
What do you do to recharge each day?
Cryptic crosswords. 
What do you like to do in your free time? What are your hobbies?
Cooking, baking, and watching and reading crime and mystery stories. 
CPD: Actuaries Institute Members can claim two CPD points for every hour of reading articles on Actuaries Digital.