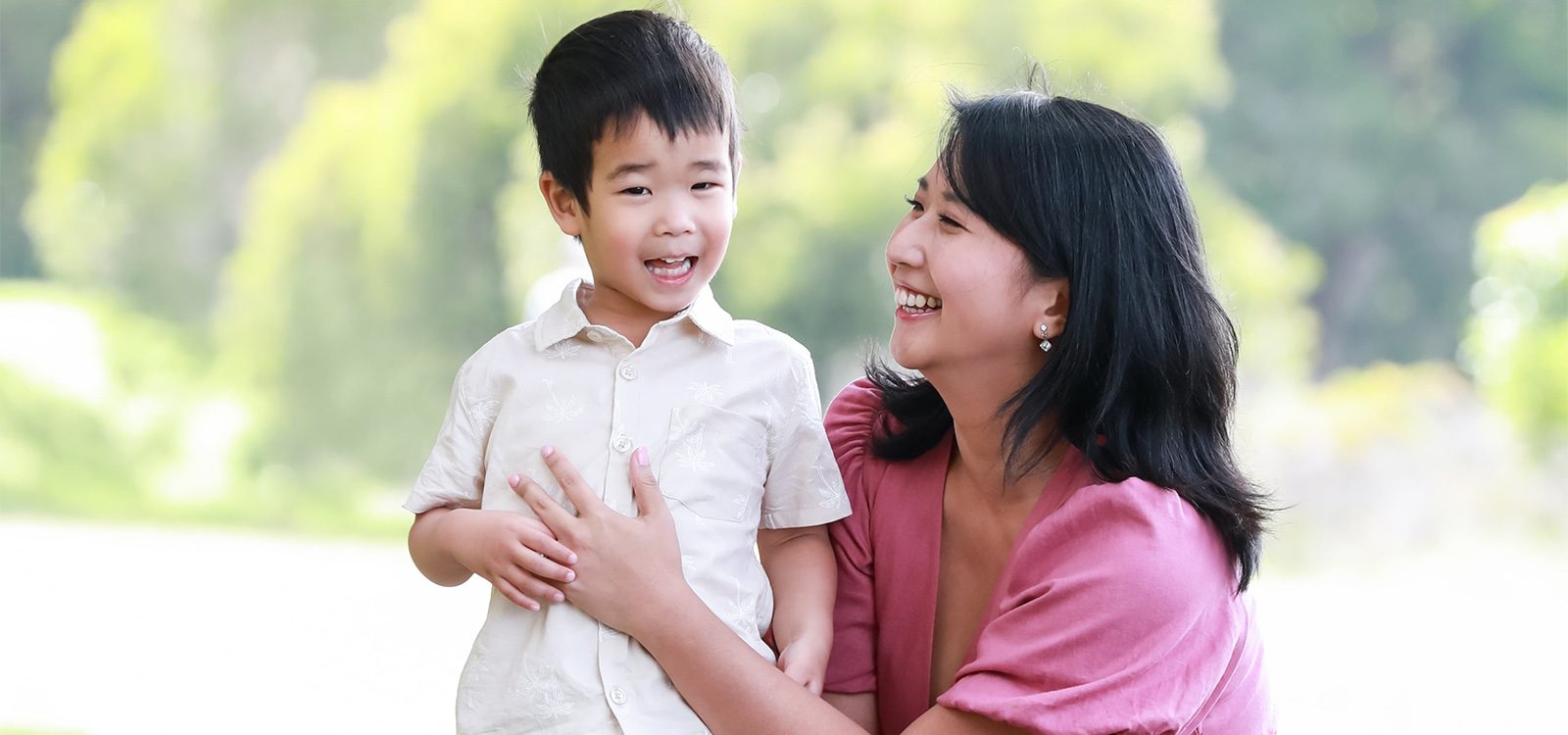 Interviews
Into the swing of things: Kitty Leung
Into the swing of things is a new, three-part series that profiles the journey of three actuaries in returning to the profession following stints of being a stay at home parent. Kitty Leung, who is a Senior Pricing Actuary at Zurich, recently discussed her parental leave experience and integrating back 'into the swing of things' at work with Actuaries Digital.
Actuaries Digital: What did you find the biggest challenge in having a baby during COVID-19?
Kitty: Thankfully, my youngest son, Olly, was born right before lockdown 2.0 in NSW started, so we were able to share that special time with our families as the most challenging part was the isolation – as a second-time mum, wrangling a three-year-old (eldest son, Liam) and a newborn was exhausting at times, and I had expected to be able to lean on our parents for some help but that wasn't the case.
Also, babies change and grow so quickly in those first few months, you blink and they've suddenly outgrown their clothes or mastered a new skill. So it was sad that our relatives and friends couldn't experience that with us but we are making up for lost time now.

Actuaries Digital: Did you keep in touch with your company while on parental leave, or take the time to completely focus your attention and time on your baby?
Kitty: With my first child, I wanted to step back and soak in this new and wonderful experience, so I had minimal contact with work and only really got back into contact in the lead up to my return so we could organise and agree on the logistics. I took ten months off in total, with my husband, who is also an actuary, then stepping in as primary carer so I could return to work part-time. This arrangement made me feel more comfortable as I wasn't ready to send Liam to daycare just yet, and of course, it was an amazing experience for my husband too, and let him appreciate what it really takes to keep a baby alive all day!
This time around I was lucky to be selected for a 12 month female talent sponsorship program which has meant I've been in regular contact with Zurich to attend online workshops and training, as well as one-on-ones with my sponsor and manager. I'm at a stage in my career where I'm achieving some momentum, and given the changes that have occurred in normalising work-from-home since the pandemic began, I feel ready and excited to get back to work and will only be taking six months of parental leave.

Actuaries Digital: How supportive or encouraging have your employer and co-workers been, before, during and after your parental leave?
Kitty: Zurich has been very supportive all throughout my pregnancy and since the birth of Olly as well. As mentioned above, I was selected to be part of the female sponsorship program and they did not see it as an issue or barrier that I was pregnant and would be on parental leave. I also benefited from an updated 'family care' policy that was introduced in 2020, giving me 16 weeks of paid leave. The policy also allows for paid 'keep in touch' days which I will be using to transition back to work with a couple of days in the office each week across December so that I am not full-time right away.
Whilst I didn't manage to get an opportunity to visit my team and introduce them to Olly due to lockdown, they have met him virtually plenty of times as I've still joined in the occasional online team meetings and social events which have helped me feel like I'm still connected with everyone. 

Actuaries Digital: What do you find most rewarding in being a parent?
Kitty: Day to day, parenting can be frustrating, tiring and sometimes mundane, but there are always joyful moments scattered in between that make it worthwhile. From simple things like your son coming up to you to give you a big cuddle and saying you're their best friend, to helping them overcome their fear of climbing up to the top of the play equipment and seeing their proud little face afterwards. As a parent, you play a special role in shaping a little human's life, and the best reward will be seeing them grow up to lead happy and successful lives because of how you've nurtured and supported them.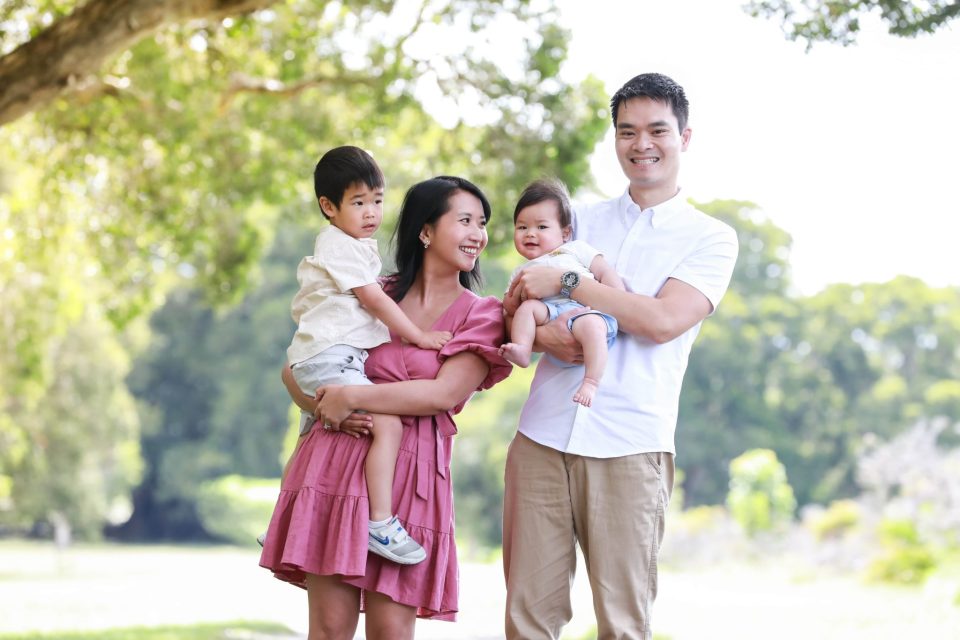 Actuaries Digital: What would be your best advice to someone who is soon to take parental leave?
Kitty: Set clear expectations with work about the level of contact you wish to have during your leave so there is no second-guessing. If you're not sure about how much time you want to take off, ask for one year as you can always shorten it down the track and that is a much easier conversation to have.
If this is your first child, start your leave early so that you can have some time to yourself before your life completely changes! Looking after a newborn is difficult, so accept all the help you can get. Try to get out of the house often for some fresh air as it will do you wonders, and make an effort to join a parent's group as difficult periods are much easier to get through with friends who are in the same boat.

Actuaries Digital: What would be your best advice to someone who is soon to commence back to work after taking parental leave?
Kitty: Some readers might find this quite sobering, or they may not agree, but a piece of advice from my mentor really resonated with me (that she passed on from her mentor) – it's a myth that you can really 'have it all' and you'll drive yourself crazy if you try. There are just not enough hours in the day for you to be a 'perfect' mother as well as put in the commensurate effort required at work to really advance your career. Instead, you have to pick a lane and be happy in your decision without letting the guilt overcome you.
For some, stepping back a bit at work to concentrate on family is the right move. If so, you can't let yourself get angry or jealous if certain work opportunities pass you by (though I think this will be better in future now that working from home and Zoom/Teams meetings are common place).
But if you want to swim in the fast lane, you need to come to terms with not being able to always be present for your kids, and instead pick what's most important to you and try to hold that sacred. For example, you may need to forego drop-offs as well as log back into work in the evenings so that you can do pick up and have dinner together as a family.
Based on my mentor's experience, quality trumps quantity – having some time away from the kids to focus on yourself and your passions can reinvigorate you and make you appreciate the time you do spend together more. It also helps role model gender equality in the household (dads aren't necessarily the breadwinners, and they can clean and cook too!).
So have a good long think about what is best for you right now and be happy with your choice. It helps to also view your career progression as a marathon, with breaks throughout as needed, rather than a sprint to the top in your 20s and 30s. You may not be able to 'have it all' right now, but you may be able to throughout the course of your lifetime.

Actuaries Digital: What would be one piece of advice you would give to employers so they can best support an employee who is about to take parental leave?
Kitty: Any employers who haven't done so recently should look into reviewing their parental leave policy. Many companies are now realising how important it is to support their employees during this time with a generous and inclusive policy that covers all the different ways you can become a parent, such as IVF, surrogacy, adoption and sadly, stillbirth.
They should also try to encourage more fathers to take up primary parental leave, by first having a policy in place that allows this and promoting its take up through role modelling by senior leaders. Besides helping shift the disproportionate share of caring duties that women do and thereby reducing gender pay and superannuation gaps, many fathers want to spend more time with their little ones, but there is still some stigma there, and many are worried about whether taking that time off will impact negatively on their careers. We need to normalise a more equal style of parenting and the more we talk about, the more that will help.
CPD: Actuaries Institute Members can claim two CPD points for every hour of reading articles on Actuaries Digital.