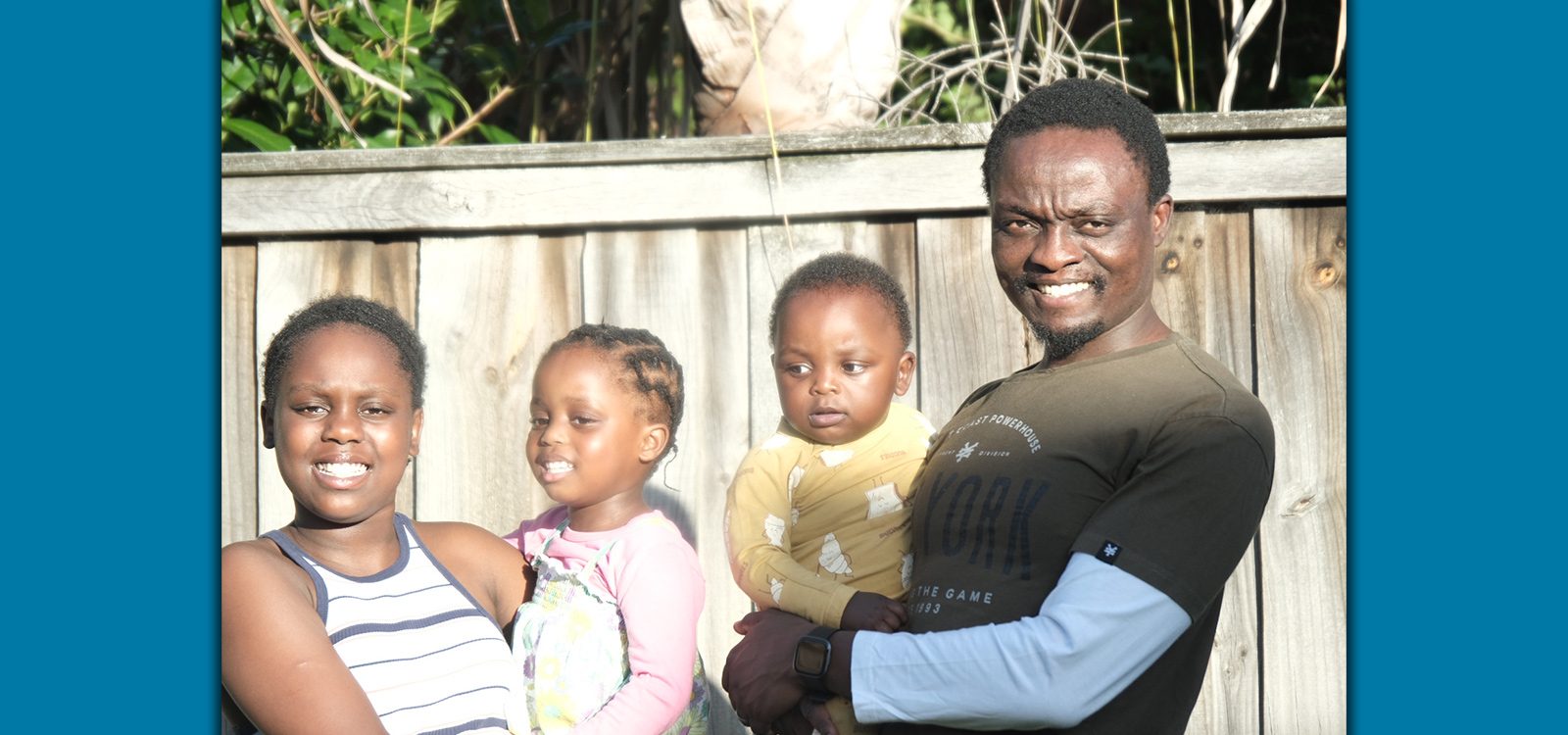 Interviews
Into the swing of things: George Tichagwa
In 2018, George Tichagwa put his career as an actuarial manager on hold to be a full-time stay at home dad. Following a six month stint of parental leave, George sat down with Actuaries Digital to discuss raising a child, the most rewarding part of being a parent, and his experience of getting back 'into the swing of things' in the workplace.
Actuaries Digital: How did your experience contrast with your expectations?
George: My experience was not very different from my expectations. I found the first few weeks of returning to work somewhat of an adjustment. There were a few organisational changes while I was on parental leave, and I felt like I was lagging my colleagues in dealing with this. From a work perspective, the transition back to work was relatively smooth.

Actuaries Digital: What are some of the steps you take to balance your work commitments and being a parent?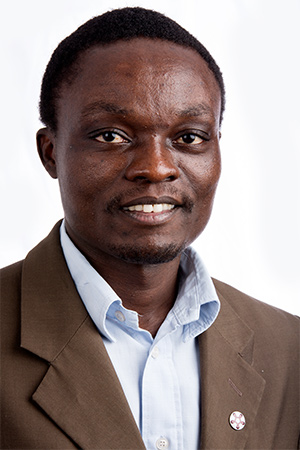 George: Balancing work and parenting commitments is tough in general, especially when kids are very young. Individuals may do things differently to attain balance. I found the following particularly helpful:
Start with a plan around having and looking after kids. Kids are very unpredictable, so be very, very, flexible.

Plan your leave arrangements earlier, communicate to your employer in time that you will need to take extended time to attend to your parenting duties.

Have childcare plans very early, you may find the hard way that the childcare waiting list is way too long for your liking.

Build some routine with the kids, this brings some resemblance of stability to your day and night as well.

Adjust your working time to suit your circumstances, for example, starting work earlier in the morning so you can finish earlier as well.

Actuaries Digital: What did you find the biggest challenge with having a baby during COVID-19?
George: This pertains to the last baby born in 2021. Uncertainty. There are a lot of unknowns with having a baby under normal circumstances. COVID-19 just added this layer of uncertainty and worry. For example, the extra worry when a child is unwell, not being sure the childcare centre is going to be open the following day or having to go for a PCR test.

Actuaries Digital: Did you keep in touch with your company while on parental leave, or take the time to completely focus your attention and time to your baby?
George: Initially, I had the idea that I would keep abreast with work, checking my emails and all. Soon enough I realised looking after the little one was a full-time job. My initial plans were out of the window, and I was happy to get critical work updates from my manager from time to time. I found concentrating on the job at hand more pressing at that time.

Actuaries Digital: What does work-life balance mean to you, and how do you achieve it?
George: The ability to focus on work during working hours (normal 9am-5pm) and switching off to be with family outside of work hours. Physically and mentally separating the two. It is quite tough to achieve the balance when kids are still very young, they tend to be unpredictable. As my wife would say, "you cannot expect to have a normal life with young kids in the house". The core to finding balance is to have some routine around both work and parenting activities and making a conscious decision to create time for the two. As kids grow, it only gets better.

Actuaries Digital: How did you find the transition from parental leave back into the workforce?
George: It did not take much time to get back to the groove of working, initially I missed my midday naps! When I went back to work, my mum came over to help with our baby, for a few months, which made the transition a lot easier. Having said that, it was still a significant adjustment.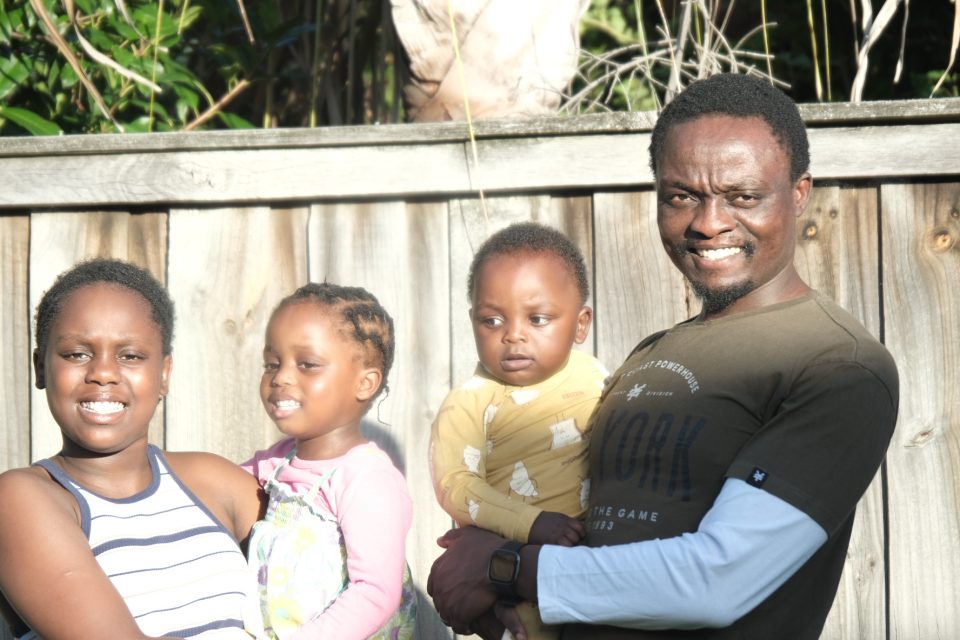 Actuaries Digital: What do you find most rewarding in being a parent?
George: Experiencing firsthand a kid's growth path, from their first smile, learning to sit, crawl full body, on all fours, and then taking the first few steps and of course, the sleepless nights when they are unwell. It is a whole experience. Our little one came preterm, so she was a tiny person; she has now grown to be a big girl with a personality, it is fulfilling to experience.

Actuaries Digital: How did you find the transition in comparison to your first child's birth?
George: My wife and I had our first daughter when we were working in South Africa. Back then I could only take a couple of days of paternal leave. So, my wife took maternity leave to take care of parenting duties. This was my first experience looking after our baby full-time. From a parenting view, each child is different, and the experience is unique.

Actuaries Digital: Who is looking after your baby now that you are back at work? Did you have any hesitations or concerns in the current environment for your child's health?
George: We currently have two young kids in full-time childcare, our daughter born in 2018 and our son born in 2021. It's a scary time for any parent especially with the young ones who are not eligible for vaccinations currently. We no longer have the luxury of assuming that when a child is sick is just a cold. We find ourselves having to go for PCR testing repeatedly as most RAT tests are not suitable for young kids. Taking our young kids to childcare is a challenge. However, despite all the worry and the expense, our little ones are thriving in the child-care system. 

Actuaries Digital: What would be your best advice to someone who is soon to commence back to work after taking parental leave?
George: The transition back to work comes with an adjustment to your daily routine. I found the following helpful with transitioning back to work:
Taking it easy on myself the first couple of weeks. It does feel like you are a little behind and need to catch up. This will not last long, but it is ok to feel that way.

I tried to focus on what is more important, kids normally react to changes in routine. The time when you are due to go back to work may coincide with them not feeling well and you may have to deal with that.

Depending on individuals, it may help to ease into going back to work, starting a few days a week before fully integrating into a full-time working rhythm.

Actuaries Digital: What would be your best advice to someone who is considering taking parental leave?
George: Have an open mind and be very flexible, kids are quite unpredictable and take each day as it comes – parenting is a full-time job, and it is full of fun. It is normal to feel left out from work activities, but it is worth it. Try and establish a routine of sorts very early on. Mine was to play, eat, bath, and put to sleep on repeat. Try and participate in all activities, especially sleeping.

Actuaries Digital: How supportive or encouraging have your employer and co-workers been, before, during and after your parental leave?
George: I had my hesitations initially around how the parenting stint was going to pen out. It turned out great. While the idea of taking longer time out was not the norm around the workplace, I found the employer quite supportive once I decided to go this route. My manager was very helpful and kept me in the loop regarding critical changes and decisions happening at work. There is an adjustment when you come back to work, it did not take a lot of time to get my work bearings back. A few people had moved on and a few joined. There was a feeling of starting again but this time knowing a lot more faces upfront and most of the processes.

Actuaries Digital: How do you consider your work opportunities or salary have been affected by parental leave, if at all?
George: I had this view that my family was more important than the opportunities and potential income at that point in time. With this view, it meant stability of the role I was doing was important. That said, I do not believe my taking time to parent had a significant bearing on the opportunities availed to me.

Actuaries Digital: What would be one piece of advice you would give to employers so they can best support an employee who is about to take his parental leave?
George: Create an environment that holistically embraces parental leave, it is one thing to have parental leave as part of a company's policy and another for employees to be comfortable with taking it. A good starting point is understanding how much of the available parental leave is being utilised by eligible employees.
Please note: The experiences discussed in this article are from a previous company that George worked for and are in no way reflective of his current employer MLC Limited, which he joined recently.
CPD: Actuaries Institute Members can claim two CPD points for every hour of reading articles on Actuaries Digital.