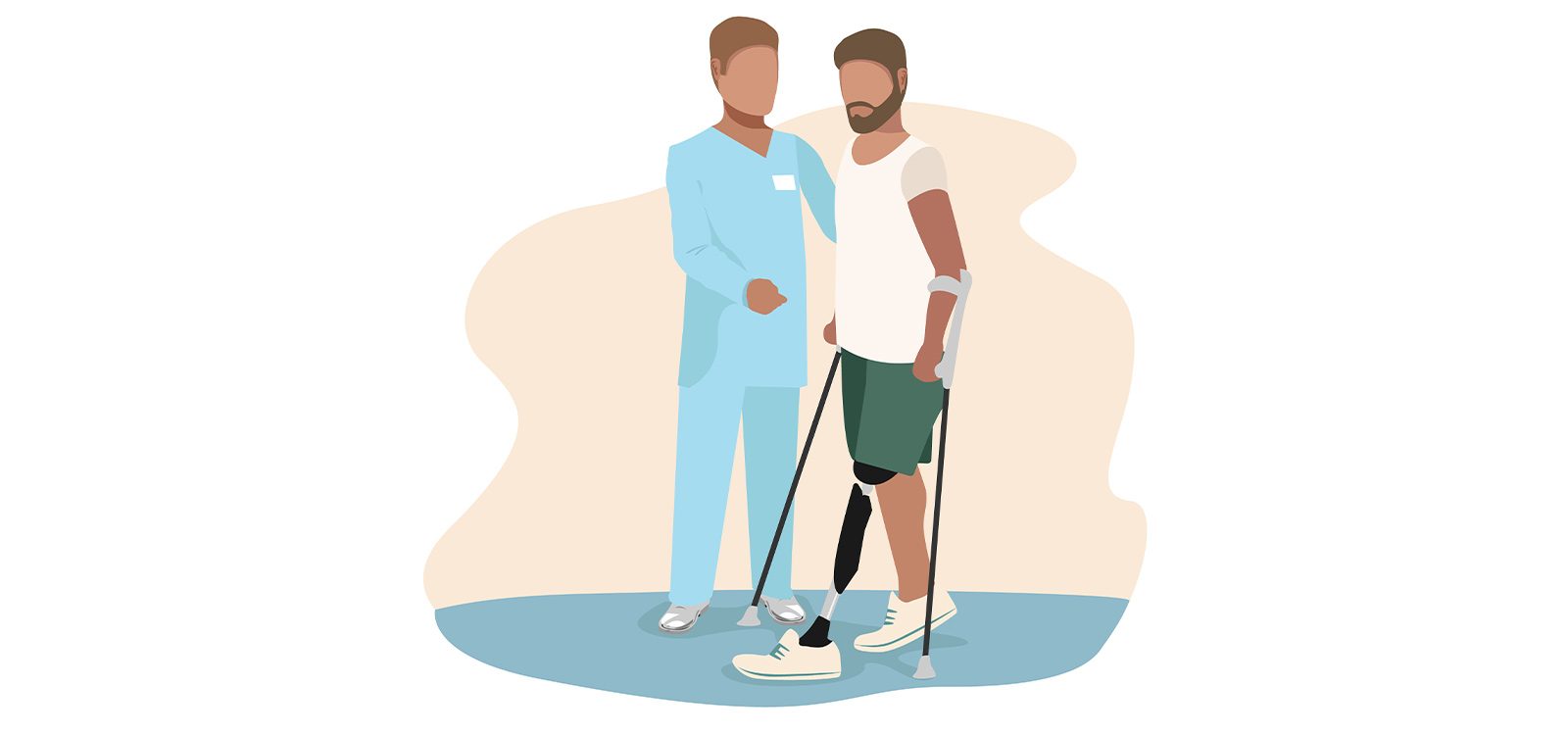 Events
FOHS Focus: Prostheses cost in Australia
Get to know Toby Hall (Group CEO, St Vincent's Health Australia), James Downie (CEO, Independent Hospital Pricing Authority) and Rachel David (CEO, Private Healthcare Australia) ahead of their upcoming Plenary 2 session 'Prostheses cost in Australia' at the 2022 Future of Health Seminar.
Toby, James and Rachel chat with Plenary 2 Chair Evelyn Njoo about their respective experiences as influential CEOs, their top tips for presenting at major seminars, and much more.
Evelyn: Could you each tell me about yourself and your career highlights?
I am a father, husband, and CEO. I go to church, and I love to run, watch rugby/ballet and love to ski. Choosing a career highlight is tough, but probably buying ABC Childcare out of receivership and turning it into a non-profit operation. – Toby Hall
I have been extremely fortunate to have had a couple of distinct careers – I started life as a metallurgical engineer working on smelters in Wollongong and Kalgoorlie – the experience I gained in running large teams in a 24/7 environment with significant inherent safety challenges has been invaluable. 15 years ago, after finishing an MBA, I wanted to try something different, and an opportunity to work at the Royal Children's Hospital in Melbourne came up – I've been in health ever since. My highlight in health has been establishing IHPA in 2012 and leading the agency since 2015 – I get to work on some really challenging issues with an excellent team, including some actuaries! – James Downie
I have a background in healthcare policy and financing and am currently the Chief Executive Officer of Private Healthcare Australia, the peak industry body representing health funds. I am a former medical practitioner and committed to harnessing medical best practice and policy to improve health outcomes in the community. I also have extensive experience working in government and was a senior advisor to the Federal Health Minister between 1996 and 2000. I've worked with the international pharmaceutical, biotechnology and medical devices industries for more than a decade, including Australian biotech leader CSL, Pfizer and Johnson & Johnson. One of my career highlights was certainly when I was working on the senior management team of CSL and played a key role in making the cervical cancer vaccine Gardasil available to Australian women, and later boys. I was also a founding practice manager of the McKinsey & Company health and government sector practice in Australia. – Rachel David

Evelyn: Have you presented at a seminar before?
I have presented at a lot of seminars before. Too many to count! – Toby Hall
Yes – many times – a key part of my job is explaining how IHPA undertakes its role in determining the national efficient price for public hospital services each year. – James Downie
Many times. In my role as CEO of Private Healthcare Australia I regularly speak with diverse groups about the private health insurance industry, the pressures on Australia's health system and how we can work to improve accessibility and affordability of healthcare for Australian consumers. – Rachel David

Evelyn: Do you have any tips for overcoming stage fright?

Yes – shake your fingers where no one can see them, take big deep slow breath, write numbers at the top of your mouth with your tongue to get ready to speak. Take extra-long steps as you walk on stage to speak. – Toby Hall
I don't get 'stage fright', but a reasonable level of nerves is a good thing – embrace it, and I think your performance as a presenter is enhanced. – James Downie
Stage fright hasn't been an issue for some time. I think it's largely been replaced with 'zoom fright', making sure Wi-Fi is working and we're muted at the appropriate time. Seriously though, it's always helpful to remember that we are all human and everybody, no matter how experienced at public speaking, needs to put time and preparation into their presentation. I've learnt over the years that people are very forgiving, so if a slide presentation fails to load or there's a technological hitch, people understand we just move on. – Rachel David

Evelyn: If you could describe an actuary in one word, what would that word be and why?
Male actuaries are like Robbie Williams, female actuaries are like Scarlett Johansson. – Toby Hall
Thorough – I think actuaries are really good at considering all of the possible outcomes and consequences when approaching problems and leaving no stone unturned. – James Downie
Valuable. Healthcare actuaries are vital to our industry. Identifying risks in advance and providing guidance on how to manage those risks keeps the healthcare industry operating. – Rachel David

Evelyn: What has been your toughest challenge as a CEO?
Getting the right people in the right jobs – especially as the job market in Sydney has become so competitive over the last two years – we have had to really work on our culture and flexibility to make sure we can attract and retain the right people. – James Downie
There have been a few, but possibly one of my biggest career challenges has been working to achieve Prostheses List reform in Australia, changing the way medical devices are priced, and I'll be discussing this in some detail at Future of Health Seminar. There is no reason why Australian consumers should be paying 30% more than consumers in NZ and UK for generic medical devices and we are working to address this and making significant progress. – Rachel David

Evelyn: Are you looking forward to any other Plenary sessions? If so, what's piqued your interest?
The case for value-based care. It's been badly put before. Looking forward to seeing if this one is good. – Toby Hall
I'm interested in all the plenary sessions, and they are all extremely relevant to the PHI industry. I am however particularly looking forward to the session with Professor Rachel Buchbinder and Professor Ian Harris on 'the case for value-based care'. I've always been an advocate for quality, safety and cost-effectiveness in health care and I think it's an area that needs more attention. It is also extremely relevant to our campaign to reform medical device pricing, as improving patient safety and value are our key objectives.  Their most recent book 'Hippocrasy' which looks at the responsibility doctors have to critically analyse medical practise and improve healthcare, is on my 'must-read' list. – Rachel David

Find out more and register for the 2022 Future of Health Seminar

CPD: Actuaries Institute Members can claim two CPD points for every hour of reading articles on Actuaries Digital.