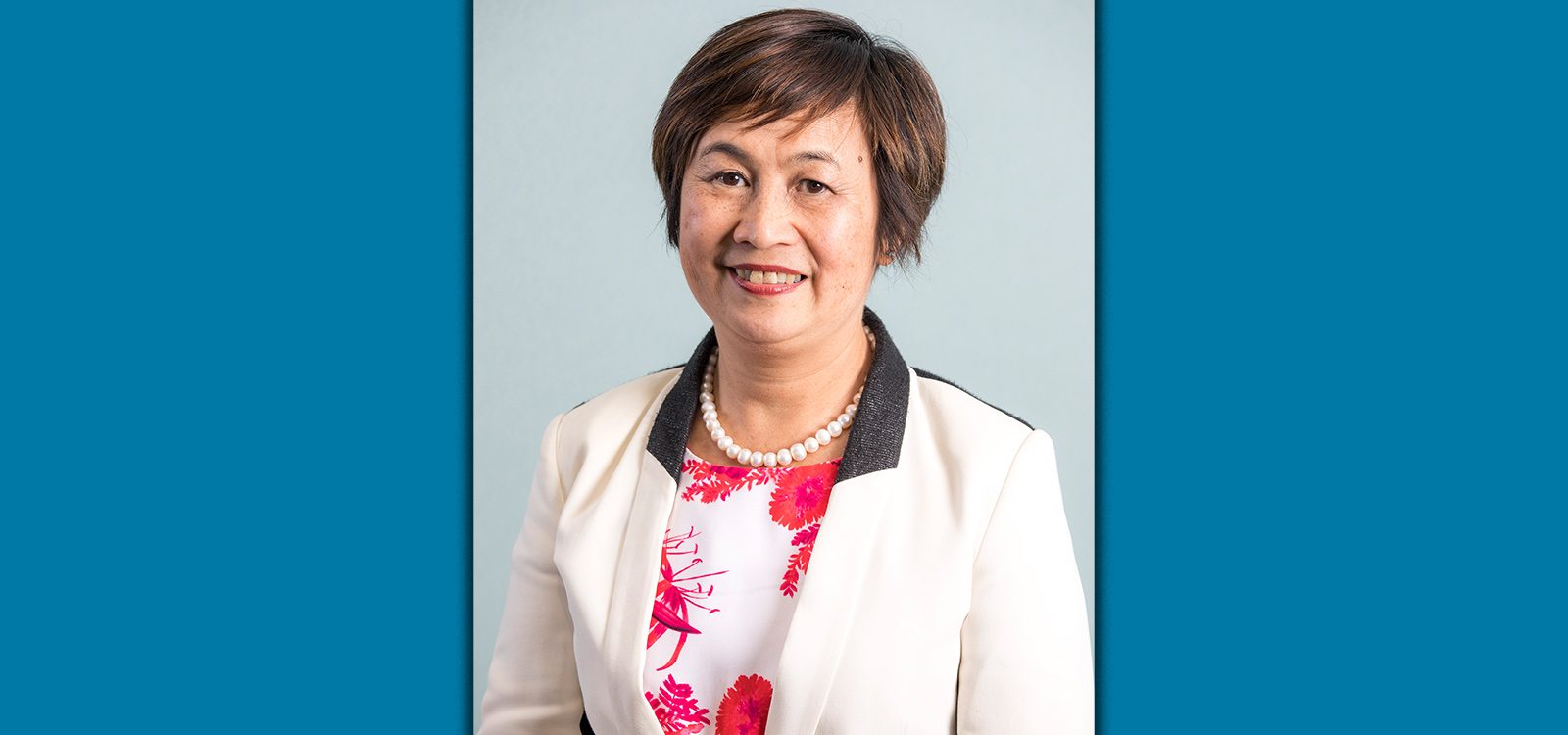 Features
A woman in the trenches
Hoa Bui – the Institute's President in 2020 and a long-term leader in the actuarial profession – has been awarded the inaugural ANZIIF Allianz Donna Walker Award for inspiring leadership. The award highlights Hoa's contribution to the insurance industry – and celebrates Donna Walker's long-lasting influence.
The Donna Walker Award is sponsored by Allianz and awarded by ANZIIF. It is designed to "shine a light on individuals who have contributed significantly to the development of insurance professionalism and promoting diversity and inclusion throughout the industry."
The best way to understand the value of this award is to read this heartfelt tribute to Donna Walker, written by Gillian Harrex and Andrew Matthews in 2019 after Donna's early death. It quietly tells the story of a woman dedicated to her profession and to the insurance industry she joined back in 1986. It's the story of a woman who was a leader not just because of the ever-more demanding roles she ascended through in her career. But because of the way she changed the culture around her and the people she worked with.
It is completely fitting that Hoa Bui has won the award named in Donna Walker's honour.
Like Donna, Hoa joined the industry young and has been completely committed to it. As Institute Senior Vice President, Annette King recently put it, "I'm exaggerating only a bit when I say that Hoa has given her life to the insurance industry."
Diversity means people, not labels
Hoa also hits the high bar on diversity and inclusion efforts set by Donna (who broke the glass ceiling wherever she worked.) Institute CEO Elayne Grace said, "Hoa doesn't just work at diversity – she lives it."
"I know that when Hoa accepted the position at KPMG she asked about other women leaders in the firm. They told her she would be the first!"
But when she left KPMG 15 years later, the actuarial team had the highest proportion of female members in the whole company – over 35% of partners and directors in her team were women – with many women directors in the partner pipeline. And over 80% of the graduate intake were non-Caucasian."
At the Institute, Hoa encouraged a wider view of diversity – bringing younger voices to the fore in the profession through her championing of the Young Actuaries Advisory Board. People who've worked on difficult projects with Hoa say her approach is to seek out divergent views and contrary opinions – then to find a unifying consensus that drives action.
The professional is the personal
The Allianz Donna Walker Award Hoa received is all about leadership. In characterising her leadership style, those who nominated Hoa for the award highlighted the way she got down in the trenches with the teams she led. Danny Bechara, a Director at KPMG, started working with Hoa when he was just out of university and remembers her sharing all the late nights and early morning with those very junior to her. He says, "Like so many others, my career has been so much more enjoyable and interesting because of what she showed me – about how to be a technically skilled professional – but also how to lead and influence and change things."
All of us at the Institute are delighted to see Hoa win this award. It is a tribute to her and to Donna Walker and serves as an inspiration to the next generation of female leaders in the insurance industry. Please join us in congratulating Hoa.
CPD: Actuaries Institute Members can claim two CPD points for every hour of reading articles on Actuaries Digital.