Features
Donna Walker – A Memoir
In honoured memory of our late colleague and friend, Donna Walker. We reflect on a distinguished career, characterised by genuine care and kindness, courageous leadership in business and culture, and dedication to her profession.
Donna was one of those individuals who is completely genuine both at work and outside – "what you saw was what you got". 
One of her outstanding qualities was that she genuinely cared: not just about technical work but about people; about connecting; about education; and a focus on delivering customer value. This quality entered everything she did and was infectious because she was more than a professional – she was a friend. 
Those of us who have been associated with Donna Walker in any of her activities are very fortunate. Her inspiration brought out the best in all of us.
Early life and career
Born on 26 May 1964, Donna Joy Walker grew up in country Victoria, in Daylesford, attending the local primary and secondary schools. After she'd completed her schooling, she moved to Melbourne, where she completed a Bachelor of Science, majoring in statistics.
Donna joined National Mutual Life Association in 1986 as an actuarial trainee, where she worked in the corporate superannuation area, becoming a valued consultant to many superannuation clients with her ability to communicate and connect with people from all walks of life. 
She qualified as a Fellow of the Actuaries Institute Australia in 1995.  In 1997, Donna took up a lecturing role at the University of Melbourne teaching actuarial studies.
Many actuaries in Melbourne attended lectures by Donna, and remarked on her clarity in communicating and explaining actuarial science, as well as her enthusiasm for life.
In 1999 Donna joined CGU Insurance in Melbourne, at the time part of the Aviva UK Group, later becoming part of IAG.  Initially working as part of the actuarial team, she quickly rose through the ranks and was, at various times: Head Actuary, General Manager Technical Services (which included Finance and Data), General Manager Claims and Executive General Manager of Broker Business.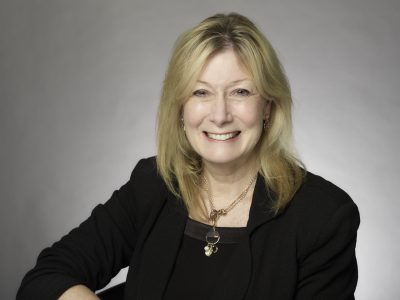 A champion for change
Donna broke the 'glass ceiling' in many of these roles, excelling at each of them.  She was also a champion of diversity and headed the IAG Diversity and Inclusion Action Group. She led the way in promoting flexible working arrangements, establishing the IAG kid's holiday program which enabled working families to juggle the demands of home and working life.  Donna also recognised the importance of partners and families as part of the broader support network which enabled people to do the very best in their roles, and took every opportunity to recognise their contribution, as well as the individuals.
Donna truly championed the voice of women in both the actuarial profession and executive life.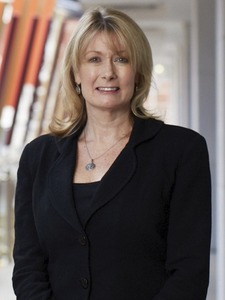 In December 2017, Donna joined Allianz as Chief Technical Officer, joining the 'commuter route' between Sydney and Melbourne, and broadening her influence across the global Allianz group.  In her short time in this role, Donna made a huge difference to the organisation from both a business and cultural perspective, as noted by Allianz in the various functions held in her honour.
In addition to executive roles, she was a graduate of the Australian Institute of Company Directors and was on the Board of ANZIIF.
A proud actuary
The actuarial profession, and being an actuary, were both very important to Donna.  This was exhibited in many ways including through her service on Council (2000-2002); helping to establish the actuarial program at Monash University; and her contribution to the first course in health insurance. Donna was a role model for many us, in addition to a leading example for our profession, demonstrating how Actuaries contribute to the Australian environment, through providing valuable and considered insights and advice. 
Donna's services to the profession went beyond formal activities.  She was a willing contributor to many conferences and forums. She was passionate about insurance and the vitally important role it plays for customers in times of need. She was also generous in the time she gave to mentoring and supporting the careers of others.  She always made time to listen, support and provide her advice as a friend to many, one of whom commented:
"Donna took the personal perspective, always put the other person first, and was truly considerate in her feedback. There are a number of us who owe her a lot and are feeling her loss quite deeply."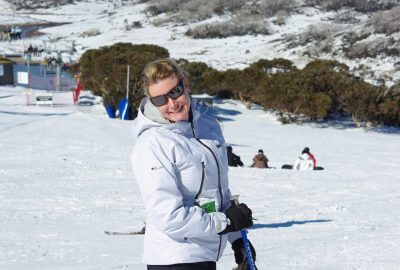 Remembering Donna
Donna married James Elliot in late 2009.  She adored James and they established a home together in Williamstown where their door was always open for friends and family to visit and stay (many for extended periods).  James was Donna's soulmate and together they had many adventures travelling the world.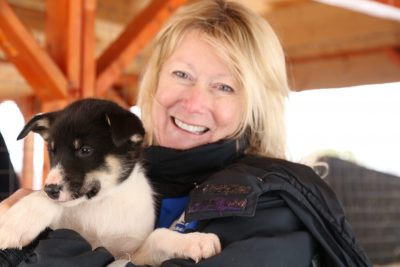 Donna's life ended suddenly while travelling in Africa in September 2019 with her beloved James.  On the Masai Mara, amidst the elephants she loved, there will be a small monument standing in memory of her philosophy of kindness.
Donna was one of those special people who created a community of people, proud to follow her examples of friendship, passion and caring for others. Our thoughts are with James and her family, as we all grieve for our loss. However, we are all proud to take a little bit of Donna with us, and ensure her work, legacy and guidance continues for both our Actuarial profession and broader community.
Authors Note: This Memoir was a collaborative effort. Memories and insights into Donna's remarkable impact, as described above, were contributed by many others who we acknowledge and thank.
CPD: Actuaries Institute Members can claim two CPD points for every hour of reading articles on Actuaries Digital.