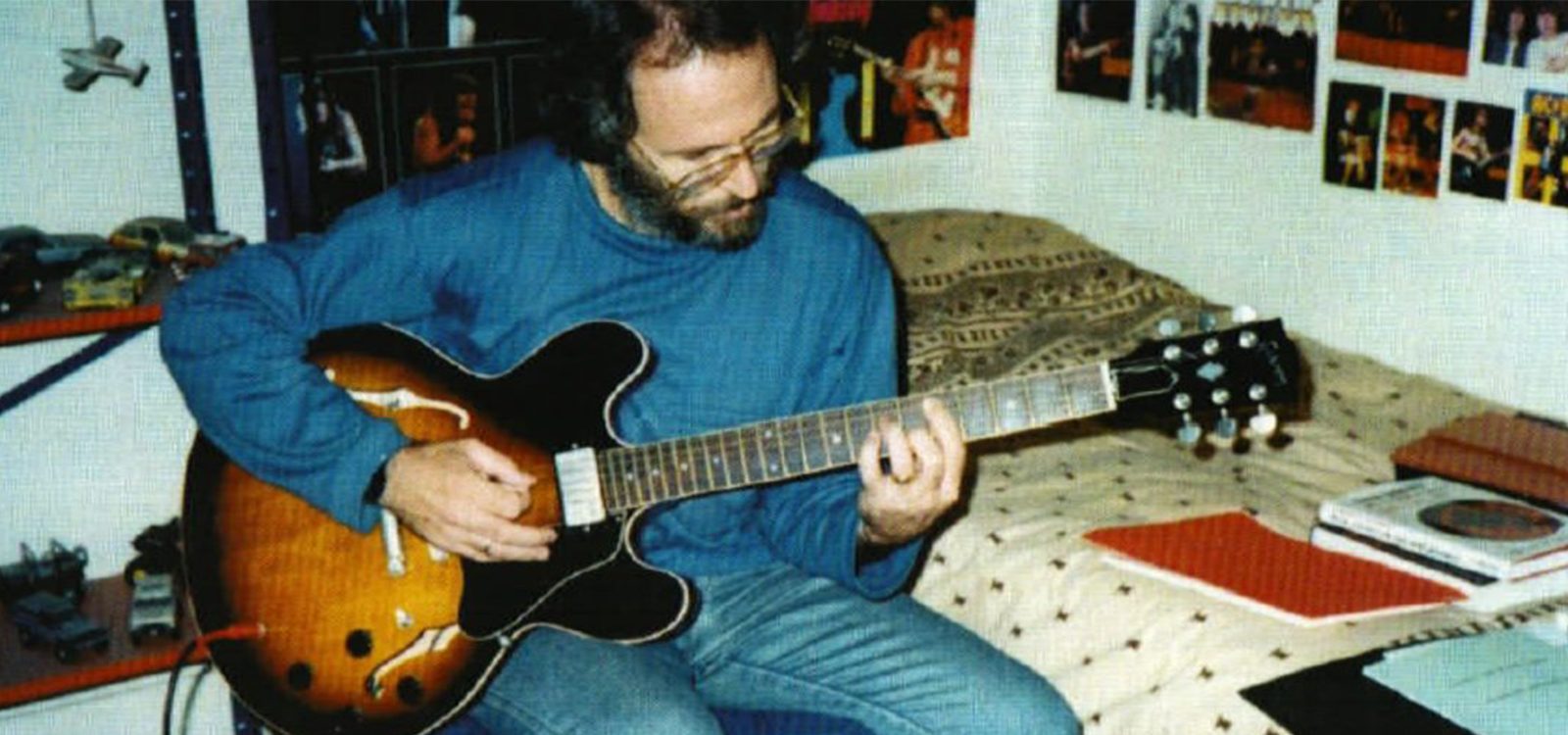 Executive Interviews
Accidental hero: Part 1
Entrepreneur, pioneer, academic and more – Greg Taylor has lived many lives in 58 years as an actuary and picked up a towering reputation along the way. Elizabeth Finch spoke with the quietly achieving Taylor Fry co-founder, who rose to the top on an unflinching desire to do the right thing.
This is the first of two instalments. Catch Part 2 this Friday 8 November to discover how Greg found his way onto the path that would begin a surprising personal and professional journey.
In a time of social media influencers desperate for their 15 minutes and global leaders scrambling for power at almost any cost, it is noticeable when someone shows us another way. Look to the actuarial world, and you'll find that someone in Greg Taylor. His approach is simple, if strikingly rare – defined not by self-interest but by honesty, integrity and authenticity.
Not to mention humility. While considered a guru by his profession and a pioneer in his field by the Actuaries Institute, which awarded him the only gold medal in its 121-year history, Greg is a little uncomfortable with the accolades.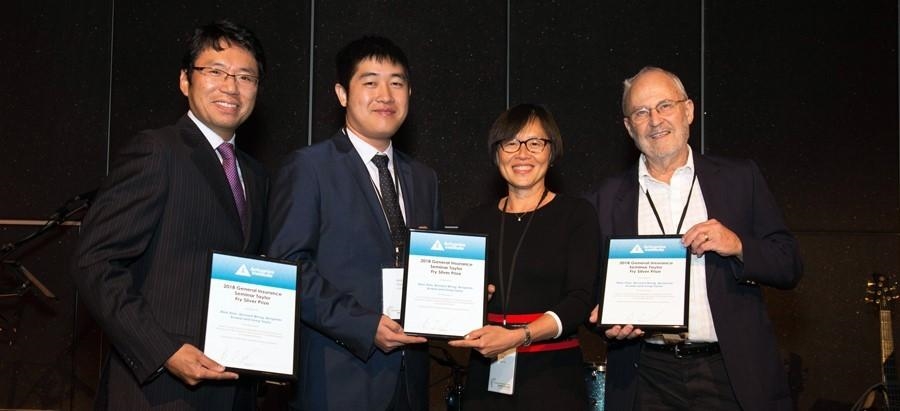 "Guru is flattering, but unwarranted," he says. "I've just been around a long time. As for the acclaim, I've asked myself how I can be the only gold-medal recipient and I believe it's simply a case of right place, right time.
"There's always a tendency to accord a person superlative, not only in this but in many aspects of life, to start ranking people. But I don't see it in terms of rankings – everyone is good at something."
For Greg, the acclaim means acceptance and recognition of his peers. "That's important to me," he says. "Although my interest in research isn't changed by awards or lack of them.
"Research is supposed to be useful, so awards recognise someone thinks your research is useful and the people you mingle with in a research community regard the work as valuable. I can't ask more than that."
A mind of their own
This thoughtful regard towards his achievements is mirrored in Greg's approach to business. He says creating a relaxed culture was important to him and his two co-founders, Martin Fry and Alan Greenfield, when they set up their actuarial consultancy, Taylor Fry, 20 years ago.
"It was very deliberate to have an environment that allowed people to be themselves. Many of the firm's qualities reflect our early-day reactions against aspects of our previous work lives we thought were unfortunate – or not even quite proper.
"There are some workplaces where rewards come to the noisiest, those who intimidate others and promote themselves. We didn't think this was healthy and did what we could to prevent it."
They were all refugees in a sense, he says, driven by what they saw as the "enormous shortcomings" of their then employers. "It was so bad, and we doubted moving elsewhere would improve the situation."
Doing what comes unnaturally
While he was keen to strike out on his own, Greg admits it wasn't easy. "I'm generally very bad at entrepreneurial activity, it's not at all natural for me, so it had a considerable personal impact," he says. "I had to try to think as a leader, rather than a follower who sits in a corner working away quietly. I needed to change my perspective in everything I did, to consider how the company's ability to gain and maintain business would be affected."
Luckily, there was a certain acceptance of the more bookish personality in the industry then, he adds. "Some clients even seemed to regard it as an advantage."
Risky business
During those early days, the risk was another, ever-present concern that weighed heavily. "I'd never actually aspired to start a consulting firm," Greg says. "I'd never contemplated it or thought it was something I'd be good at. It fractures your life and brings with it the risk of failure."
And risk, he says, is something you ignore at your peril. "Even if you rate the risk as low, which I didn't. It's wise to be constantly aware of it, to never overlook it. Not that it was ever likely to be forgotten. Martin and I had just mortgaged our houses and our wives regularly reminded us of this. That said, over the years, my wife Rhonda provided a great deal more support than was my due."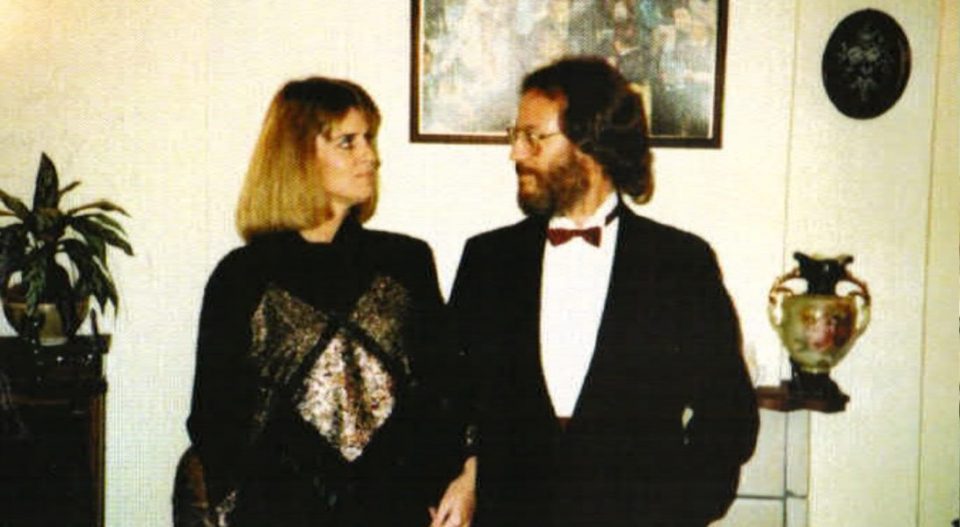 A question of ethics
Despite the entrepreneurial challenges, Greg's knack of combining his ethical passion with his mathematical passion as an actuary continued to be a feature of his career and his success. "It consists of two components," he says. "The first is to do the right thing, and that involves being honest and telling people exactly what you think. The second is if you tell them what you think when it's uncomfortable for them, then they know they can rely on you for an honest opinion.
"It's easy to say things a client wants to hear and it's hard to say things they don't want to hear – but the reward for that is trust. This was top of mind when we began Taylor Fry. You know the old saying, 'What's my opinion on this? What opinion would you like?' We were very careful to avoid falling into a 'yes men' mould like that, and I always found honesty generally profitable."
Occasionally, he adds, it has the opposite effect, when a client can't afford to hear honest advice, even if they respect it, simply because it blows their business plan apart. "Consequently, my rule of thumb was I'd be fired roughly once every 10 years!"
Overcoming self-doubt
Greg admits it is much easier to say that now but, at the time, he experienced a great deal of self-doubt. "You think, I've given my advice and I've stood by it, but am I being obstinate? Could I have done something else?
"It's one thing as a consultant to be fired by a client – it's not great, but you can move on. It's quite another thing as a corporate employee to be fired or, more likely, to be sidelined – constructive dismissal, it's called. That's a lot more serious from a personal viewpoint.
"Not only is there self-doubt but paranoia can easily set in. What else will they do? Maybe they want to discredit me, damage my reputation. It's extremely unpleasant, but there's nothing you can do. As with any journey, you can only keep putting one foot in front of the other. Eventually, everything comes right, or everything goes wrong. Fortunately, it hasn't all gone wrong for me."
The 'shameful' youth
It is a typically low-key assessment of a life that inspires so many, and, when reflecting on the path that led him into the actuarial profession, he is quick to point out his youthful shortcomings.
"It's a shameful story!" he says. "I grew up in Adelaide and performed reasonably well at school but always regarded study as an unfortunate nuisance. I made a very poor decision in my final year of high school, abandoning science subjects to gain some soft options for myself – very silly – though I persevered with maths because it involved no effort. I was just looking for an easy life."
To be continued … Read Part 2 of Greg Taylor's story in Actuaries Digital next week, Friday 8 November.
This is an edited version of an original article, published on Taylor Fry's website.
CPD: Actuaries Institute Members can claim two CPD points for every hour of reading articles on Actuaries Digital.