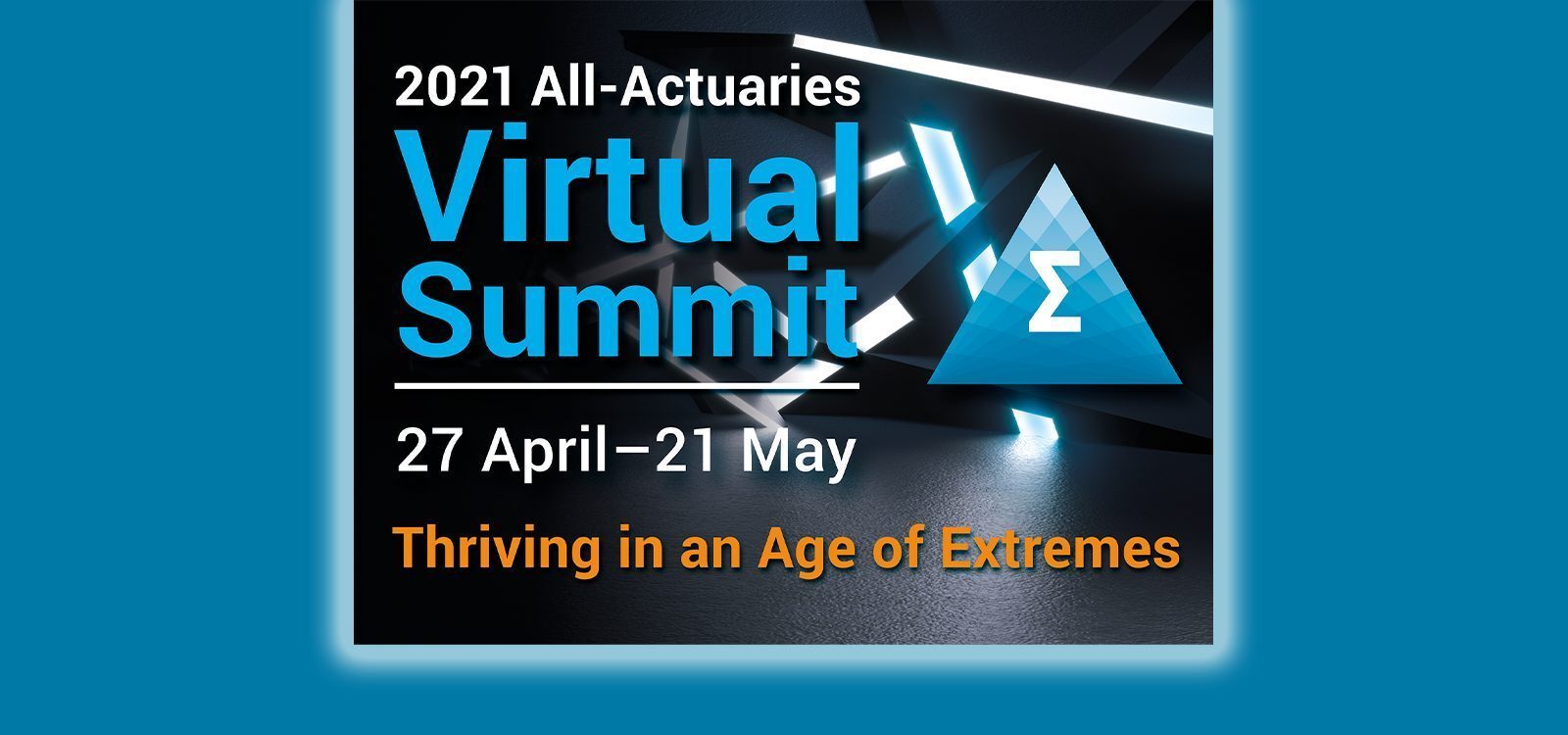 2021 All-Actuaries Virtual Summit
Virtual Summit Snapshot – Week One
The 2021 All-Actuaries Virtual Summit is now underway, with a combined 14 Plenary and Concurrent sessions occurring throughout Week One. Find out more about the highlights and key learnings of the rich program that the Virtual Summit has offered so far.
The Virtual Summit, taking place from 27 April-21 May, saw a total of 1,045 Actuaries Institute Members and delegates alike virtually attend the opening week's sessions live, with an average of 149 people attending each of the three Plenary sessions alone.
The Virtual Summit was officially opened by Institute President Jefferson Gibbs on Tuesday 27 April. Speaking ahead of the brand-focused opening Plenary session titled 'Revolutionary Actuaries?', Jefferson spoke of the importance of continuing to promote the profession's expertise throughout society.
"It is crucial that we actively promote brand actuary more often and with the focused intent of building awareness on what we have to offer to existing and broader audiences," Jefferson said.
'Revolutionary Actuaries?' was Chaired by Institute Vice President Naomi Edwards, who oversaw a robust discussion with Adam Driussi (CEO, Quantium), Dee Madigan (Brand Specialist) and Queenie Chow (Microinsurance Expert, Milliman). The panel looked at the brand value of 'actuary' and questioned if the brand is limiting career opportunities for actuaries in non-traditional fields.
Dee offered brutal truth and advice to actuaries, calling on the profession to emphasise those elements of the brand that add the most value.
"Many people don't understand what actuaries do…and even those who say they do, don't really!" Dee commented.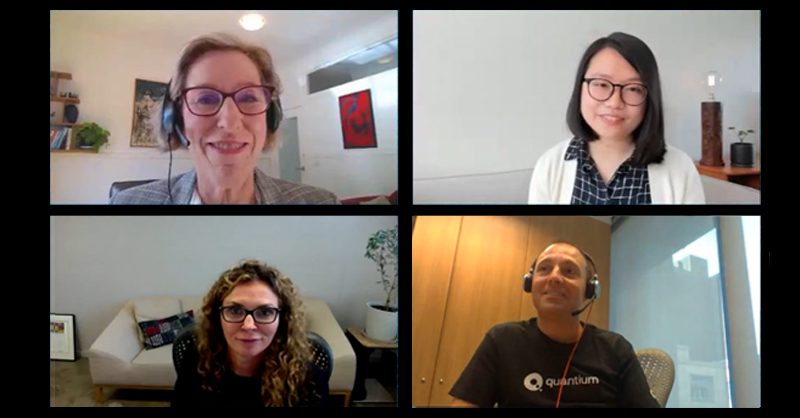 A further two Plenary sessions took place in Week One, titled 'Disability, Support, Services and Income. "I wouldn't start from here"' and 'Gender Inequality in the Retirement Savings Gap' respectively.
The former, held on Wednesday 28 May, was Chaired by Institute Senior Vice President Annette King, and featured a bumper panel consisting of Jim Minto (Chair of the Board, Swiss Re Life & Health), Nicolette Rubinsztein (Non-Executive Director), Niki Ellis (Health Consultant, Research Management, Non-Executive Director), Estelle Pearson (Principal, Finity), and Ian Laughlin (Ex-Non-Executive Director, Ex-Chairman).
Armed with a wealth of experience in the disability income space, the panel discussed the different ways of solving the need to support people with a disability and those who need income replacement during illness and recovery.
The panel delivered a collaborative review of the current system and thoughtful suggestions for change to sustainably deliver income replacement and rehabilitation programs.
Keep an eye on Actuaries Digital for a recap of this Plenary session, to be published this week.

The latter Plenary, held on Thursday 29 April, had a specific focus on the Superannuation practice area and looked to discuss options to address the retirement savings gap and gender inequality.
Chaired by Institute CEO Elayne Grace and presented by David Knox (Global Pension Expert), Michael Rice and Richard Dunn (both Actuarial Consultants), the panel discussed their research into the gap between the average male and female retirement balances. In particular, the panel cited the Report of the Retirement Income Review which looked at gender differences and whether any progress has been made to close the gap.
Speaking on the superannuation gap, David pointed that the gap is greater than the resulting pension gap, with the means-tested Age Pension providing an important offset.
"There are a number of contributing factors here including employment, pension design and society; they all have an impact on the gender pension gap," David said.
A full recap of the session will be published on Actuaries Digital this week.
Richard and David also joined Tim Jenkins (Parter, Mercer) on the Institute's Podcast to discuss the content of this Plenary session. Listen here.

11 Concurrent sessions were also held over the course of the Virtual Summit's opening week, each staying true to the event's theme Thriving in an Age of Extremes.
While each Plenary session was suited to all practice areas, the various Concurrent sessions were specifically catered to a select core of practice areas, making the Summit truly an event for all actuaries. Over the course of the Virtual Summit, short, sharp summaries of the Concurrent sessions will be published across Actuaries Digital.  
The 2021 All-Actuaries Virtual Summit will continue this week from Tuesday 4 May, with a combined 18 Plenary and Concurrent sessions scheduled to take place throughout Week Two. View the full program snapshot.
There will also be various virtual and in-person, COVID-safe networking opportunities available throughout the Virtual Summit. Find out more.
Be sure to keep an eye on Actuaries Digital for further summary reports on each Plenary session and various Concurrent sessions throughout the course of the Virtual Summit.

CPD: Actuaries Institute Members can claim two CPD points for every hour of reading articles on Actuaries Digital.