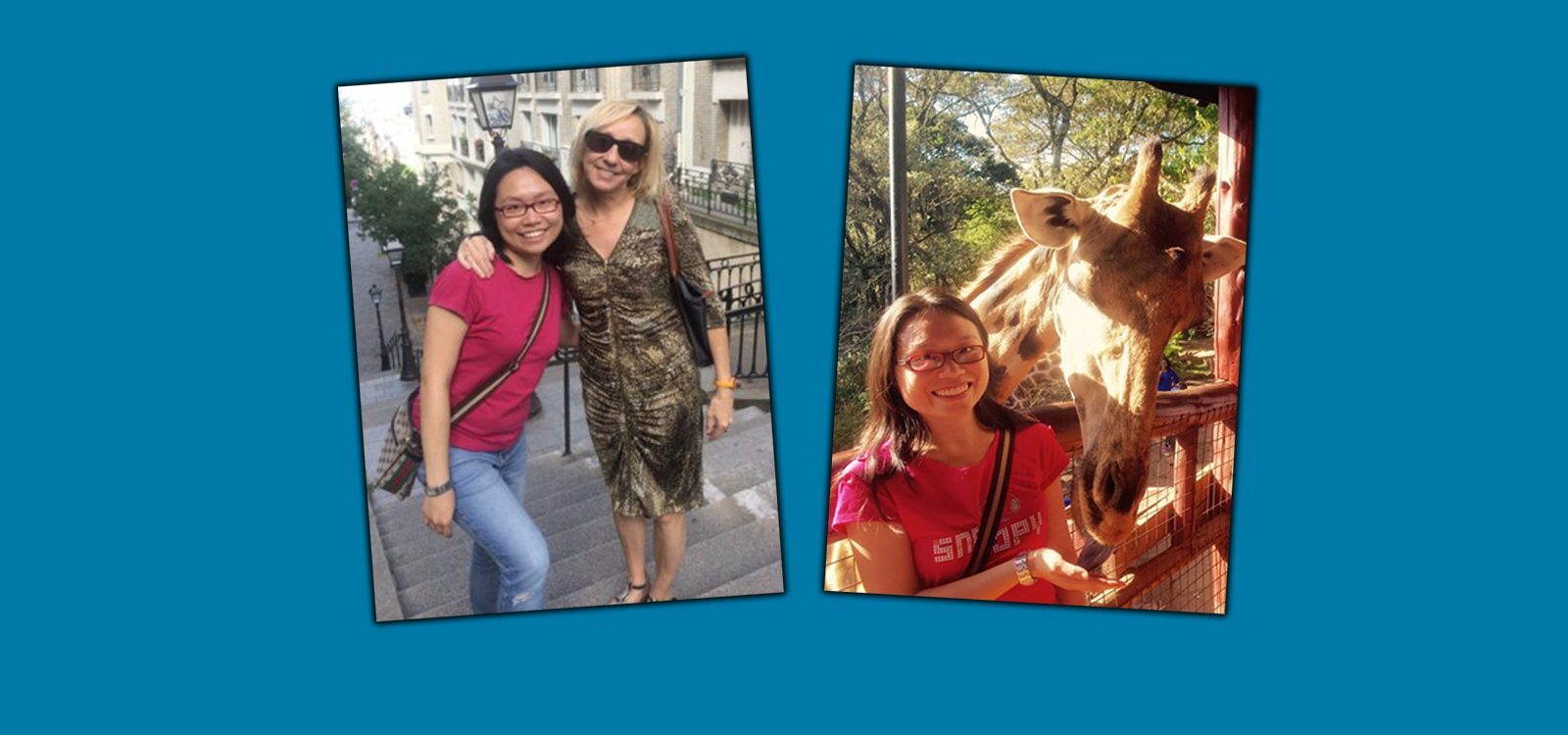 Under the Spotlight
Under the Spotlight with the YAAB – Queenie Chow
Throughout May and June, get to know members of the Actuaries Institute's Young Actuaries Advisory Board (YAAB) as they go 'Under the Spotlight'. In the first profile of the series, Queenie Chow, President of the YAAB and Senior Consultant at the MicroInsurance Centre at Milliman, delves into what she enjoys the most about her involvement with the YAAB, why she is proud to be an actuary, and which continent she dreams to one day road trip by motorbike.
A summary of myself in one sentence…I like to call myself an 'actuary without borders' – a passionate actuary working in global development and inclusive insurance.
Why did I join the YAAB?…I joined the YAAB so I could:
Learn from other leaders within the actuarial profession and gain strategic leadership experience (I am a strong believer of peer-to-peer learning!);
Contribute back to the profession with my global work experience and board experience; and
Provide a perspective of an actuary working in a non-traditional role within the inclusive insurance space.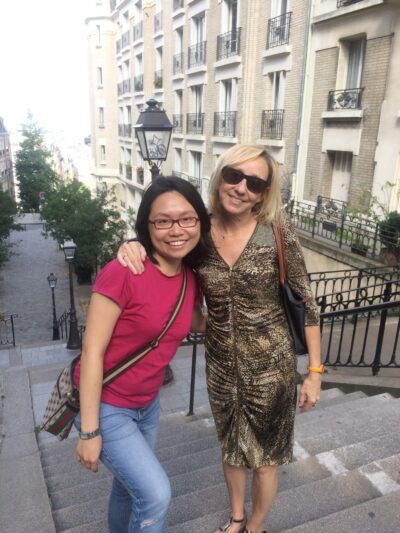 What do I enjoy the most about being involved with the YAAB?…I love working with other young actuaries on the YAAB! I am inspired by other young actuaries for each and everyone's talent, intelligence, creativity, and most importantly the great energy within the group in making being an actuary an even better profession!
What excites me about the influence the YAAB has on the future direction of the Actuaries Institute?…I truly believe that it is a visionary move from the Institute's Council, giving a voice to young members and enabling a forum for discussions through the YAAB and its initiatives. I am most excited about young actuaries having a chance to shape the future of the profession. I hope that YAAB can act as the bridge connecting the diverse views of young actuaries – both traditional and non-conventional – to the wider professional community!
Why I'm proud to be an actuary…Because of how intelligent, rational, data-driven, organised, and agile an actuary can be! The high-level of integrity, diligence, and professionalism along with the stringent training and exams we must pass make us so capable! I am proud to be what I call a modern-day fortune-teller in predicting the future based on scientific modelling.
The most valuable skill an actuary can possess is …Business acumen or otherwise being known as being 'business savvy'. Whilst actuaries require a strong technical basis, they also rely heavily on making appropriate judgment within the business context. For me, business acumen is much more than just business knowledge – it is the skill of dealing with a sticky business situation in a quick and effective manner that leads to good outcomes. Not only does it improve financial performance, but also develop leaders and create positive social impact. 
Actuarial capabilities I use in my current job…Undoubtedly, the analytical and data management skillset is often applicable in my current job. The actuarial control cycle framework where we specify a problem, develop a solution, monitor, and repeat the cycle is also a concept I see repeatedly in various shapes and forms that is applied in the context of innovations in emerging markets.
One of the most creative applications of actuarial capabilities that I have used in my career…Explaining pricing with the example of a 'matatu' bus ride fare in Kenya. Matatu – derived from a Swahili colloquialism meaning "three", is not only a mode of popular transport but a cultural artistic icon in Kenya. The most fascinating feature of the matatu system is that the passenger fares fluctuate spontaneously depending on the time of the day, weather, and the traffic condition!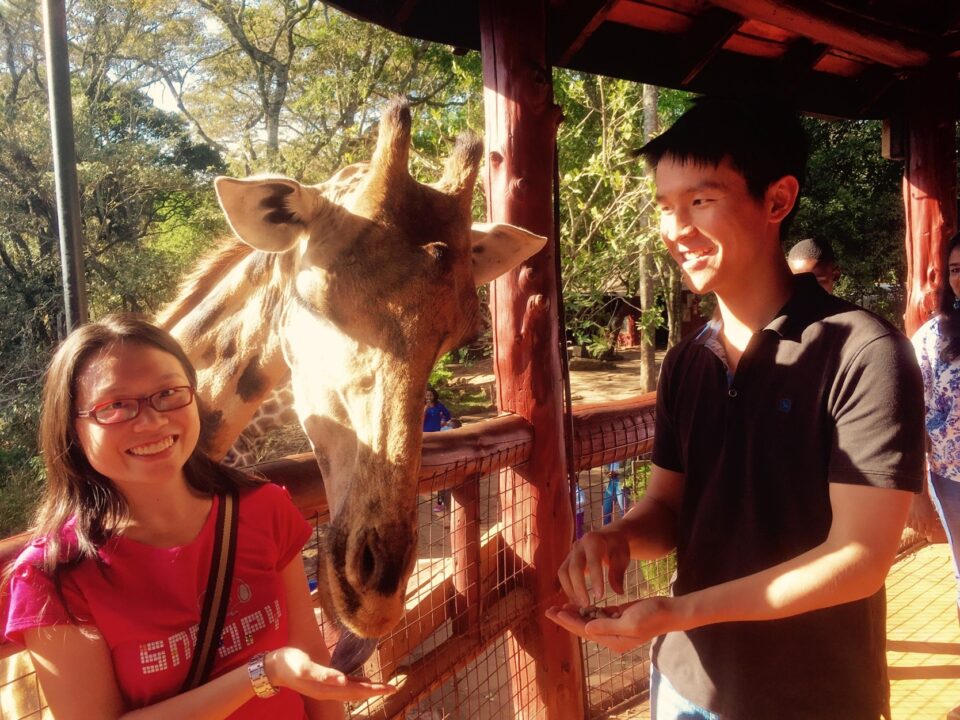 The advice I would give aspiring actuaries to be able to do my job…"I have not failed. I've just found 10,000 ways that won't work," Thomas Edison.
Failure is a part of innovation – don't be afraid to fail, be afraid not to try.
I'd like to be brave enough to…Go bungee jumping from Victoria Falls Bridge on the border of Zimbabwe and Zambia! Apart from the magnificent falls at the backdrop while you take the leap of faith, one must bring their passport for crossing the bridge between the two countries as well.
Not many people know this but I…Have always wanted to follow the pathway of the famous revolutionary Che Guevara and complete a motorcycle road trip across South America – much like in the Motorcycle Diaries!
What I find most interesting about my current role…Is learning and observing inclusive insurance development across different markets in low-and middle income countries. It is a very fulfilling experience understanding, at the ground level, customer needs and being part of creating risk management products which resolve one's problem. When brain power is pulled together to make creative solutions – magic happens, making work very interesting!
Who has been the biggest influence on my career (and why)…My mentor from West Africa who is also the CEO of Actuaries du Monde (AdM). Prior to working with her in West Africa, we have never met in person, yet she generously welcomed me into working with her team to gain microinsurance experience. The few months I spent with her in Togo opened new doors to the boundless world of microinsurance and managing risk for the underserved. I cannot describe the fulfillment and reward one receives working as an actuary in global development!
My interesting hobbies…One of my interesting hobbies includes running an alumni network for my high school. The network supports better education for this unique, female selective school in Victoria along with personal development programs for our alumni. Last year during the COVID-19 lock-down, to support our alumni community we provided over one thousand free reusable masks and hand-written  letters  to both our elderly members and students going through VCE exams.
Short description of my career…I currently work with the MicroInsurance Centre at Milliman (MIC@M) as a senior consultant. Whilst based in Melbourne, I work across all emerging markets. Inspired to make insurance accessible to all, I have previously worked with the Impact Insurance Facility of the United Nation's International Labour Organization across countries like Kenya, Togo, China and Philippines etc. I am an AIAA with over 10 years of experience working in consulting, and have been working within the microinsurance innovation space in the past few years.
At least once in their life, every actuary should…Go skydiving! Take some calculated risks – mortality associated with skydiving is not high at all – enjoy the moment of being able to 'fly in the sky'.
My role's greatest challenges…Managing and creating synergy and alignment across various stakeholders from very different backgrounds, each entering the project with diverse objectives and goals. When successfully overcome, these challenges are the ones which make the job the most rewarding as well!
The best advice I would give for other young actuaries…The doors will be opened to those who are bold enough to knock. Don't be afraid of reaching out to your seniors – even if you don't know them – you'll be surprised as to how willing and generous intelligent people are with mentorship. 
My proudest career achievement to date is…As an actuary, I am sure the moment when one receives their actuarial accreditation is always special and memorable (particularly after so many exams). My proudest career achievement though, is when I picked up my very first consulting client. Working as an independent consultant is a very different experience to being employed in a corporate team. Getting that first client/contract on your own is a demonstration of the value which your work and professional advice brings to a project!
I am most passionate about…Travelling! "Once you have travelled, the voyage never ends…The mind can never break off from the journey." Travelling is not only a way of having fun and having a great adventure, but a mechanism of learning and living in a totally different culture and context. In the next few years, I dream to explore more of my home Australia and Asia Pacific!
CPD: Actuaries Institute Members can claim two CPD points for every hour of reading articles on Actuaries Digital.