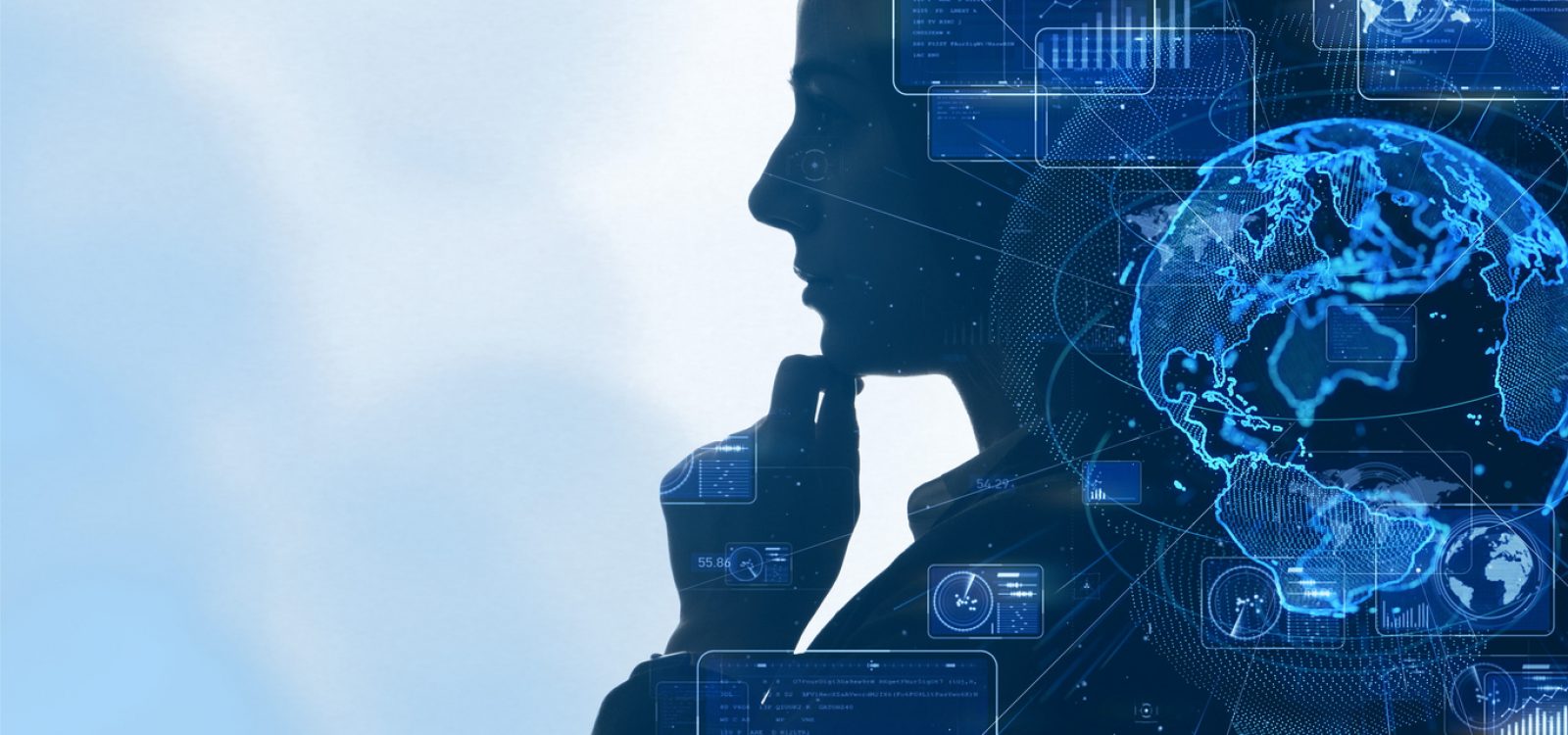 Covid-19 Blog
COVID-19 Monday Roundup 15 June 2020
Flu cases in Australia have plummeted since lockdown, with some predicting fewer flu deaths this year. But mental health problems are at least twice as prevalent. Regulators are warning cybersecurity needs to be a priority for everyone, after a 25% increase in cyber attacks. And while Australia has effectively eliminated the spread of COVID-19 in some areas, the epidemic continues to grow apace in the US, Brazil, Russia and now India.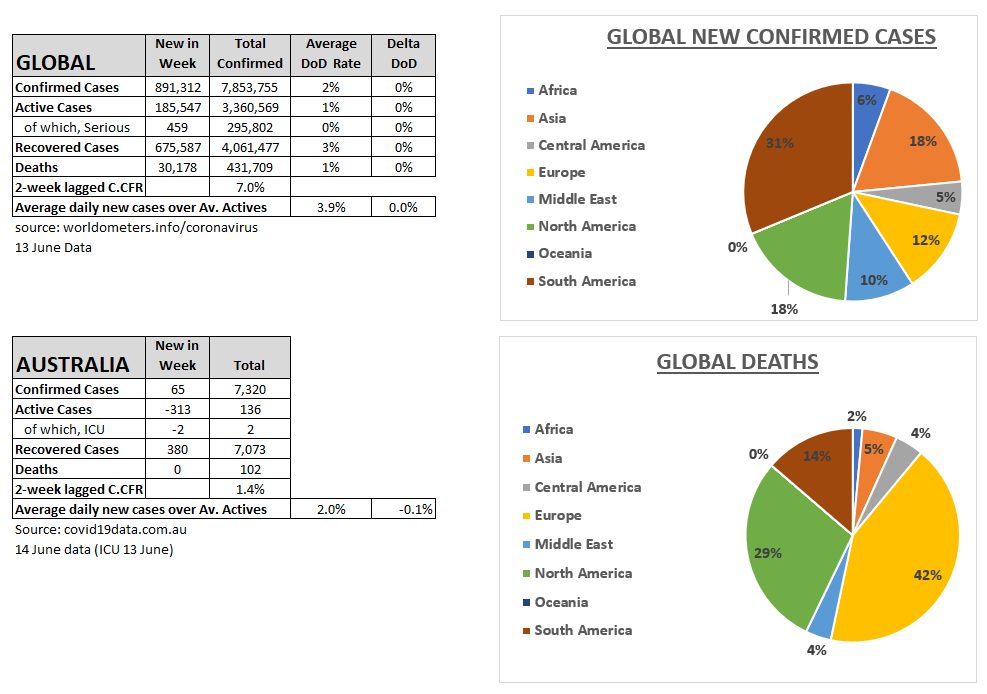 World Summary – 13 June
The USA remains the largest outbreak with over two million cases, while Brazil's will pass one million this week. Russia is third while India has now overtaken the UK to move to 4th. These four countries had the highest numbers of reported new cases this week, accounting for over half of all new cases globally.
16 (+2, Saudi, Pakistan ) countries have outbreaks of 100,000+ and a further 43 (+2, Ghana, Moldova) countries have outbreaks of 10,000+.
Of outbreaks over 10,000, Mexico's is the fastest growing. Mexico, Chile, Iraq, Serbia, South Africa, Saudi, Panama all had average daily new case rates of 10% or more.
China has experienced an outbreak in Beijing, prompting fears of a second wave. Sweden's 'voluntary' strategies to minimise virus spread have been called into question after announcing its highest daily tally (1,471) of infections on Thursday.
Total deaths and the C.CFR are dominated by USA, Brazil, UK, Italy, France, Spain and Mexico who account for 69% of deaths. The USA alone accounts for 27% of deaths.
Australia Summary – 14 June
New cases increased slightly this week, and concerns remain that last weekend's mass rallies may result in higher cases in coming weeks.
Net 25 cases were overseas acquired. Net 21 were locally acquired from a known source. Net zero were locally acquired from an unknown source. 17 are under investigation.
Weekly new cases were dominated by Victoria's 35 (-1) and NSW's 24 (+9) new cases. Queensland had 3 (+1+), WA had 1 (-6). SA, ACT, Tasmania  and  NT had no new cases.  With no new cases in SA, Tasmania and the NT for more than two weeks, Chief Medical Officer Brendan Murphy says we may have "effectively achieved elimination" in many parts of the country.
Key market updates
New COVID-19 research this week
New on the Actuaries Institute website this week.
CPD: Actuaries Institute Members can claim two CPD points for every hour of reading articles on Actuaries Digital.