Read­ing time:
3
mins
We sit down with Kitty Chan, the Actuaries Institute's new Liaison Manager based in Hong Kong to learn about her experience as an actuary, and outside the profession.
What are you looking forward to in this role?
I look for­ward to sup­port­ing our mem­bers, stu­dents, to serve our pro­fes­sion­al com­mu­ni­ty. I will work close­ly with the HQ team in Syd­ney to ensure the activ­i­ties in Asia are man­aged and coor­di­nat­ed effi­cient­ly. I look for­ward to cre­at­ing more engage­ments, events and CPD for our mem­bers in Asia and fos­ter the rela­tion­ships with reg­u­la­tors, employ­ers and Uni­ver­si­ties.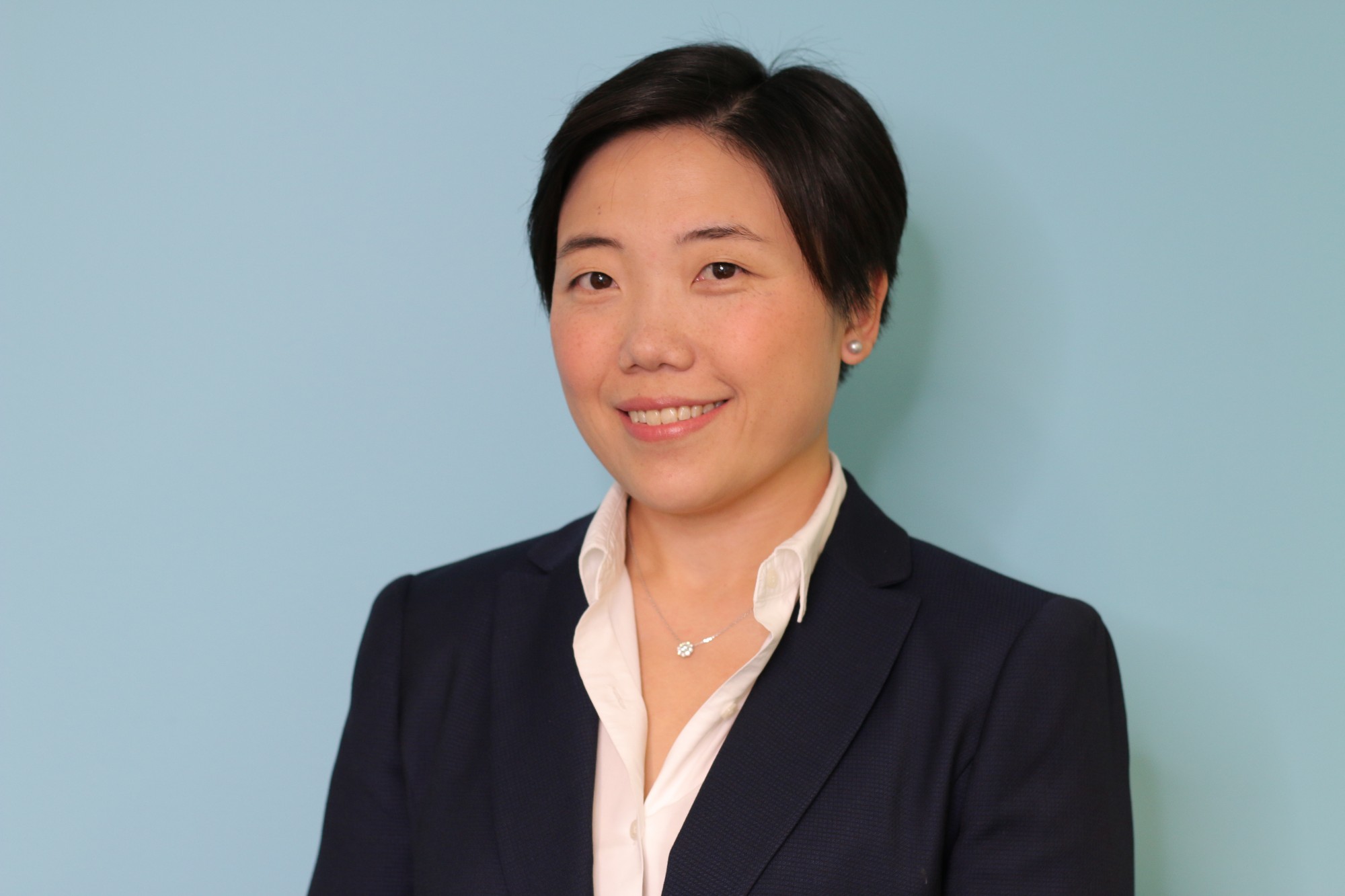 What is your background as an actuary?
I grad­u­at­ed from UNSW with a dou­ble degree of Bach­e­lor of Com­merce and Bach­e­lor of Sci­ence, major­ing in Actu­ar­i­al Stud­ies and Sta­tis­tics.
I joined Sun­corp Group as an Actu­ar­i­al Ana­lyst for the Com­mer­cial Insur­ance Team in 2002 where I stayed for six years doing Pric­ing and Val­u­a­tion work. In this role I was also involved in var­i­ous projects and worked close­ly with oth­er busi­ness units. I was par­tic­u­lar­ly inter­est­ed in Prod­uct Devel­op­ment and Data Ware­house projects, and through work­ing on these, I gained insight into how actu­ar­i­al exper­tise plays a big part in the busi­ness and inter­acts with oth­er busi­ness units.
While jug­gling all the dead­lines and meet­ings, I attained my AIAA des­ig­na­tion by com­plet­ing the Part 2 Pro­gram at UNSW in 2003.
I relo­cat­ed to Asia in 2008, with the aim of acquir­ing more expe­ri­ence in the Asian mar­ket and widen my skill sets as an Actu­ary and spent some time work­ing in Sin­ga­pore for Asia Cap­i­tal Rein­sur­ance Group as an Actu­ar­i­al Ana­lyst.
I joined the Actu­ar­i­al Insti­tute in late March and I am very excit­ed about this new­role! And here I am talk­ing to the HQ team, work­ing close­ly with the Insti­tute and our mem­bers.
Tell us about the start-up company you worked on
The oppor­tu­ni­ty arose in Hong Kong in 2010 to prac­tice in a very dif­fer­ent indus­try (Food and Bev­er­ages). There was a demand for a styl­ish gourmet 'lunch­box' prod­uct in the CBD of Hong Kong and a group of friends and I built a com­pa­ny from the ground up, around this need.
Through this expe­ri­ence, I had the oppor­tu­ni­ty to strength­en my skills in the mar­ket­ing, client man­age­ment, strate­gic plan­ning and gen­er­al man­age­ment fields.
How do you like working in Sydney, compared to Hong Kong – what can you tell us about the cultural differences?
When I was work­ing in Syd­ney, I always admired the 'Work and Life Bal­ance' work­ing cul­ture. I could take a walk at Cir­cu­lar Quay after work to embrace the beau­ti­ful har­bour.
Work­ing in Asia is always chal­leng­ing. The work­ing hours are gen­er­al­ly longer; you need to be good at mul­ti­task­ing and time man­age­ment.
In terms of work­ing envi­ron­ment, the insur­ance indus­try in Aus­tralia is con­sid­ered to be 'mature' with many oppor­tu­ni­ties across the dif­fer­ent states. Here, actu­ar­ies can take advan­tage and focus on devel­op­ing their pro­fes­sion­al careers. In con­trast, the insur­ance indus­try in Asia is still devel­op­ing (with some coun­tries being more devel­oped than oth­ers) and there are many new oppor­tu­ni­ties out there. Prac­ti­tion­ers are required to be a com­pe­tent prob­lem solvers.
What opportunities are there to engage more with our Asian members through your new role?
This new role will cre­ate a great oppor­tu­ni­ty for the Insti­tute to engage more with Asia based mem­bers, reg­u­la­to­ry bod­ies, oth­er actu­ar­i­al soci­eties and actu­ar­i­al employ­ers.
The first three months in this role, I plan to meet with mem­bers to start cre­at­ing con­ver­sa­tions and find­ing out about their needs and how the insti­tute can ser­vice them bet­ter. I will also be work­ing close­ly with the HQ in Aus­tralia on the CPD enhance­ment project by build­ing a stronger Asian net­work and address­ing the coun­try-spe­cif­ic needs.
What challenges are there with engaging with and supporting our members in Asia?
Due to a lack of a strong pres­ence and influ­ence of the Actu­ar­ies Insti­tute in the Asian mar­kets, our knowl­edge base tends to be Aus­tralian focused and needs to address the needs of mem­bers in Asia.
What sort of issues should members get in touch with you about?
As this is a new­ly cre­at­ed role, I will be avail­able to assist and pro­vide sup­port to our mem­bers with any issues they might have. I would expect the Asia based mem­bers may need more assis­tance in the CPD pro­gram, net­work­ing with their
peers and learn­ing about the trends in the actu­ar­i­al indus­try.
I will cre­ate more oppor­tu­ni­ties for mem­bers to engage with the Insti­tute in a vol­un­tary capac­i­ty. I will also act as a host for Aus­tralian mem­bers relo­cat­ing to Hong Kong to help them inte­grate.
I am also hap­py to share my picks for good cof­fee and qual­i­ty restau­rants in Hong Kong!
Get in touch with Kit­ty! t +852 2147 9445 | e kitty.chan@actuaries.asn.au
This work is licensed under a
Creative Commons Attribution-NonCommercial-No Derivatives CC BY-NC-ND Version 3.0 (CC Australia ported licence)
.
CPD Actuaries Institute Members can claim two CPD points for every hour of reading articles on Actuaries Digital.