Read­ing time:
4
mins
Angat Sand­hu out­lines the major sec­tors and geo­gra­phies 'Insurtechs' are play­ing in, reveal­ing their poten­tial to impact insur­ance cus­tomer expe­ri­ence, dis­tri­b­u­tion and data ana­lyt­ics, as well as part­ner with and dis­rupt the indus­try.
For the unini­ti­at­ed, InsurTech refers to the phe­nom­e­non of start-ups that are inno­vat­ing using tech­nol­o­gy to fun­da­men­tal­ly enhance the exist­ing insur­ance busi­ness mod­el. At first glance, 'InsurTech' appears to be a poor cousin of the much more promi­nent 'Fin­tech'.

And whilst it is true that the phe­nom­e­non is much more recent and the insur­ance indus­try glob­al­ly still get­ting its arms around the impli­ca­tions of InsurTech, a clos­er look at the num­bers sug­gests that it is rapid­ly clos­ing the gap to Fin­tech and sig­nif­i­cant growth is expect­ed going for­ward.

Why now?
The insur­ance indus­try has many of the char­ac­ter­is­tics that start-ups and ven­ture cap­i­tal firms look for:
Lack of cus­tomer cen­tric­i­ty – very few inter­ac­tions (let alone mean­ing­ful inter­ac­tions) with cus­tomers every year
Fail­ure to embrace change – The indus­try has prid­ed itself on many hun­dred-year-old tra­di­tions and as a con­se­quence not embraced change. Till recent years, benign macro­eco­nom­ic envi­ron­ments and invest­ment income have cov­ered for declin­ing under­ly­ing prof­itabil­i­ty and there­fore not felt a strong need for change.
Inef­fi­cient – Relat­ed­ly, the indus­try is very inef­fi­cient, still reliant on man­u­al process­es, has clunky sys­tems and often paper based under­writ­ing.
Whilst high reg­u­la­to­ry bur­den has detract­ed investors and start-ups and still remains a chal­lenge, it at least now is seen as a sur­mount­able and worth­while chal­lenge giv­en the size of the oppor­tu­ni­ty through bet­ter serv­ing cus­tomer needs and improv­ing the effi­cien­cy of the indus­try.
Where are InsurTechs most active?

Geo­gra­phies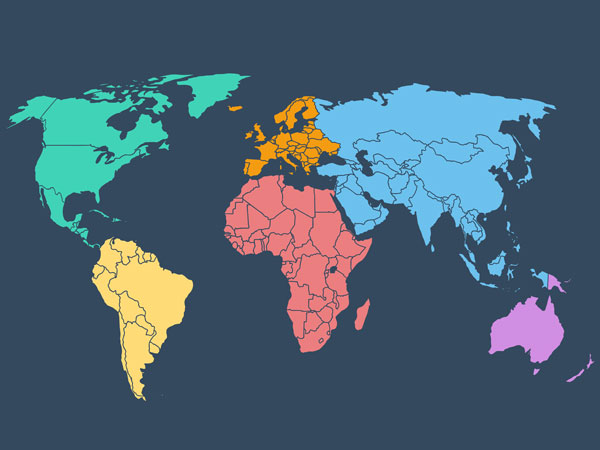 ~60% of all InsurTech deals in 2016 were in the US and it remains the glob­al cen­tre for inno­va­tion in the indus­try. UK and Ger­many are the sec­ond and third largest hubs glob­al­ly. Inter­est­ing­ly, arguably the most suc­cess­ful InsurTech of all, Zhong An, is based in Chi­na and only a few years after oper­a­tion has a $8BN val­u­a­tion. The InsurTech ecosys­tem across the rest of Asia is still rel­a­tive­ly imma­ture but activ­i­ty and inter­est pick­ing up across Sin­ga­pore, Hong Kong, Mum­bai and Syd­ney.
Sec­tors

In terms of sec­tors, major­i­ty of the focus (>60% of deals) have been on the Gen­er­al Insur­ance sec­tor, with ~30% focus­ing on mul­ti-line busi­ness and only ~10% focus­ing pri­mar­i­ly on the life insur­ance sec­tor. Part of the dri­ver of that is the long-term nature and addi­tion­al com­plex­i­ty of the life insur­ance busi­ness rel­a­tive to Gen­er­al Insur­ance and the fact that the lat­ter is a num­ber of years ahead in its adop­tion of tech­nol­o­gy. How­ev­er, we expect activ­i­ty and focus in the Life sec­tor to increase mate­ri­al­ly over the next few years.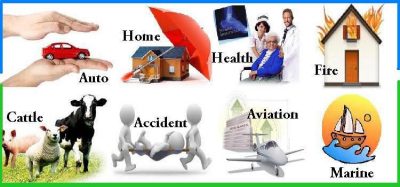 Value-chain

Giv­en the chal­lenges and com­plex­i­ty of run­ning an insur­ance busi­ness, most start-ups have decid­ed to focus on a few parts of the val­ue chain and part­nered with insur­ers and rein­sur­ers. There are many excep­tions to this but bar­ring Zhong An, most of these play­ers are still young and their suc­cess too ear­ly to gauge.

Major­i­ty of the focus of InsurTechs to date has been on three areas across the val­ue chain:
Cus­tomer expe­ri­ence: Focus­ing on sim­pli­fy­ing the insur­ance pur­chas­ing process and engag­ing cus­tomers both at point of sale and post
Dis­tri­b­u­tion: Using dig­i­tal tools to make the sales process more seam­less and effi­cient

Data ana­lyt­ics: Try­ing to use exist­ing and alter­na­tive data sources across a range of appli­ca­tions.

As the indus­try matures, we expect greater focus on oth­er parts of the val­ue chain, includ­ing inno­v­a­tive prod­uct devel­op­ment, claims man­age­ment and improved risk selec­tion.
What is the scene in Australia?
The Aus­tralian InsurTech scene lags the glob­al and even Asian cen­tres in terms of pace and scale of activ­i­ty. This is start­ing to change rapid­ly, with the num­ber of local InsurTechs now reach­ing ~30 and a num­ber of recent indus­try events and ini­tia­tives pro­mot­ing inter­est and invest­ment in this space. QBE and IAG have both recent­ly announced new ven­ture funds and Sun­corp has been run­ning tri­als with a num­ber of glob­al InsurTechs. More­over, the Aus­tralian mar­ket is of inter­est to many glob­al play­ers who choose to test new con­cepts here before scal­ing in their home mar­kets. We expect the pace of activ­i­ty and response by both incum­bents and glob­al play­ers to con­tin­ue to increase.
What are the implications for incumbents?
The indus­try has been slow to react and those that have respond­ed have done so in three main way:
Estab­lish­ing Cor­po­rate Ven­ture Funds: This is in-effect a mech­a­nism for incum­bents to hedge their bets by scan­ning a num­ber of poten­tial start-ups that could dis­rupt the indus­try and tak­ing small shares in them. Also, the mere process of being on the look-out allows insur­ers to be on the front-foot in terms of lat­est devel­op­ments in this space.
Direct­ly part­ner­ing with InsurTechs: Play­ers are look­ing to learn the cus­tomer expe­ri­ence, tech­nol­o­gy and ana­lyt­ics com­po­nents from start-ups, who in turn are seek­ing tech­ni­cal knowl­edge, com­pli­ance sup­port and impor­tant­ly, access to the cus­tomer. Suncorp's part­ner­ship with Trov is a good exam­ple of the above.
Estab­lish­ing Inno­va­tion labs: These are efforts by play­ers to inno­vate more organ­i­cal­ly, often by giv­ing InsurTechs 'office space', pro­vid­ing men­tor­ing and small amounts of seed fund­ing. Many such labs have been estab­lished both in Aus­tralia and glob­al­ly but are in ear­ly days in terms of real­is­ing impact.
It is still very ear­ly days to declare who is win­ning amongst InsurTechs and the incum­bents. There is no doubt in my mind that insur­ance will con­tin­ue to have a mate­r­i­al role to play in soci­ety pro­tect­ing indi­vid­u­als and cor­po­ra­tions from unex­pect­ed events. The invest­ments over the past cou­ple of years have made it clear that InsurTechs will be a seri­ous force for incum­bents to deal with. Play­ers that embrace this chal­lenge and respond swift­ly will be bet­ter placed to win in the future.
This work is licensed under a
Creative Commons Attribution-NonCommercial-No Derivatives CC BY-NC-ND Version 3.0 (CC Australia ported licence)
.
CPD Actuaries Institute Members can claim two CPD points for every hour of reading articles on Actuaries Digital.