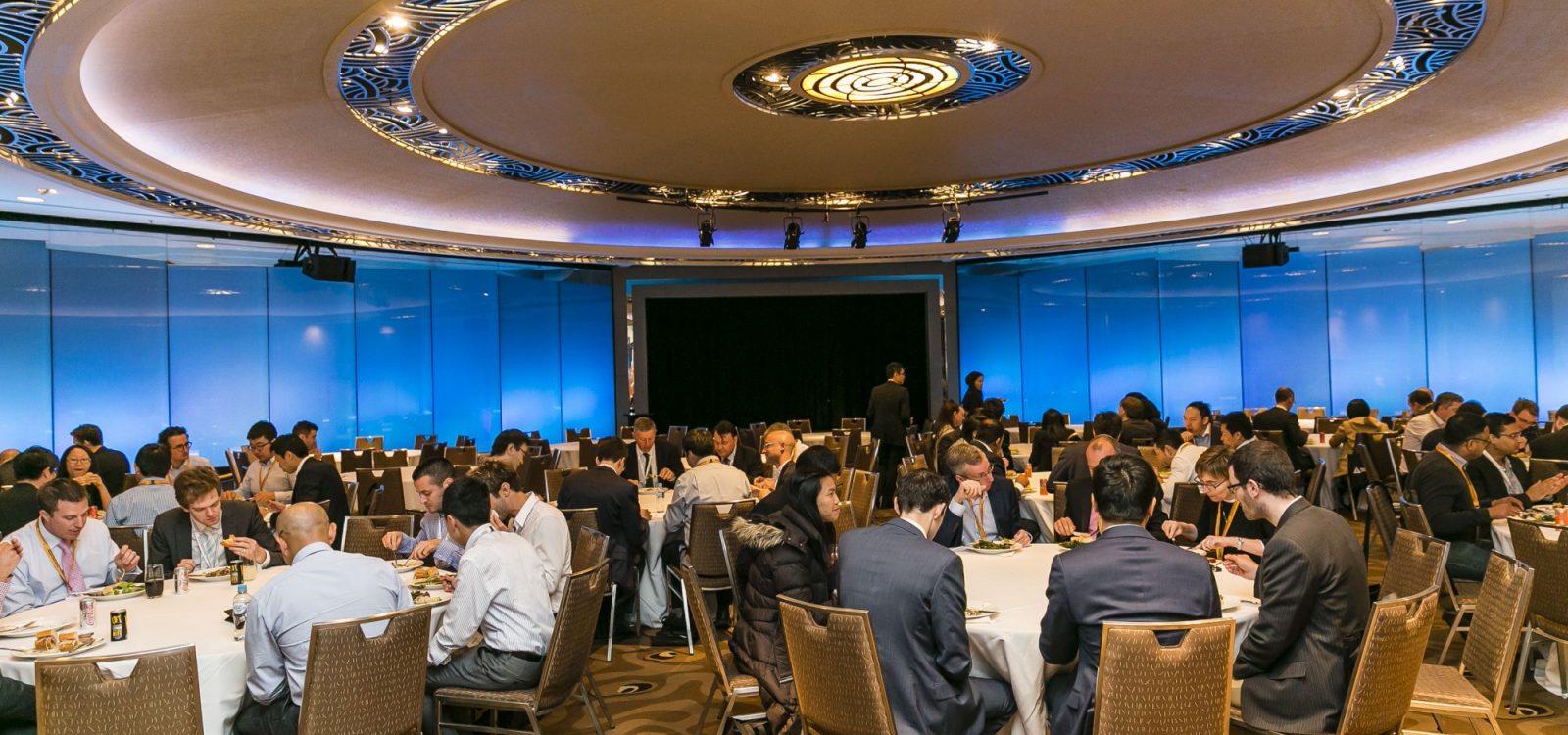 Career
Young actuaries share their views on GIS2016
In this article, six young actuaries come together to share their experiences and takeaways from GIS2016.
On 15 November, the General Insurance Seminar 2016 – Connecting Today and Tomorrow closed its curtain after the two packed days of knowledge sharing and learning in Grand Hyatt Melbourne. The event gathered many actuarial professionals across the industry to discuss the front-and-centre issues faced by the profession, including emerging trends in established fields e.g. catastrophes and natural disasters, climate changes, changes in inflation indices and insurance fraud, as well as emerging fields e.g. data analytics and big data, enterprise risk management, digital disruption and cyber insurance.
For young actuaries, it was no doubt a great learning and intellectually challenging experience to further our understanding of the broader picture and the frontier development of the general insurance industry and the GI actuarial profession. I have collected thoughts from some younger actuaries on their experience and takeaways from the seminar.
Plenary 1: Challenges of Today
Win-Li Toh set the scene by laying out the four external challenges insurers may be facing in the current environment: overcapacity and competitive pressure; climate change; technology and data; and cyber risk. It was interesting to hear about the explosive growth in the Insurtech field. This disruption is already here with P2P insurance companies such as Lemonade challenging insurers with low premium that comes partly from reduced fraud claims. The issue of climate change was explored in greater detail by Kate Mackenzie who emphasised that this is a challenge of today and not only tomorrow. The G20, for example, is currently developing climate-risk disclosures, albeit voluntary, for companies
Dr Kate Spearitt concluded the first part of the plenary session discussing the importance of building a team with members who are diverse in background. Such set up is likely to lead in improved performance and new ideas. However, in order to achieve such level of diversity, we need to overcome our tendency to gravitate to people who are similar to ourselves.
The second part of the plenary session discussed the changing role of an Appointed Actuary (AA). Stuart Bingham opened up the discussion by looking at the drivers and objectives of APRA's current review into the role of the AA. Specific proposals put forward by APRA includes a purpose statement for the AA role that emphasises the expectation for AAs to be strategic advisors to the Board. Estelle Pearson emphasised how AAs are already in a good position to provide strategic advice as they gain important insight into the company from delivering Financial Condition Reports. However, to provide greater strategic value, AAs may need to overcome their conservatism so that some risks are viewed as opportunities
It was great to hear the value of actuaries being recognised by Mark Valena who spoke from an executive/board perspective. Although valued, the AA's advice may nevertheless face some resistance due to the mandatory nature of their role.
– Angela Xu
Session 1b: From actuarial science to data science – Advice for Actuaries Considering the Move into Analytics
In this session, Genevieve Hayes provided practical advice for actuaries looking to move into the data science space. It was reassuring to hear to that actuaries are better placed to move into data analytics than those with other quantitative backgrounds. However, actuaries generally lack key data analytic skills such as programming, application of data analysis techniques and data exploration including manipulation and visualisation of data. These weaknesses can be partly overcome through a data science degree, textbooks and online courses. And, while for most people moving into a new field there is the usual catch-22 (where one needs to have experience to get a job… but that experience comes from doing the job), Genevieve states that this is less true for actuaries as we are well placed for a transition into data analytics
For example, to build up our experience in programming, we may forgo the usual SAS or excel in favour of R for our analysis work. I felt optimistic when Genevieve shared her team structure which includes actuaries, SAS programmers and data scientists. As an actuary, I don't need to become a unicorn – mystical being who can do everything – because my knowledge of actuarial science can provide the specific insights a data analytics team may need. But this knowledge does need to be backed up by a good grasp of the core data analytics skills.
– Angela Xu
I would like to add to the last point Angela outlined above – the collaboration between actuaries and data scientists is critical as the transition of an actuary to become a data scientist is a gradual process. It will not happen overnight and building credibility in the data analytics field will take time. Therefore, forming a team with both actuaries and data scientists is the optimal solution for a team's success.
Session 2c: The NDIS Today and Tomorrow
I liked the NDIS session presented by Sarah Johnson. Being a data and business driven professional, it was interesting to see the information Sarah presented. However, it was the descriptors in the Outcomes Framework that really brought home that we are trying to help those who are most vulnerable in our community. This again reflects our roles as actuaries and relevance and responsibility to society.
– Ting Chen
Session 3c: Insuring Cyber Risk – Intro & More
This session from the Cyber Insurance Working Group highlighted the potential for huge growth in the cyber insurance markets outside of the USA. The current market lacks standardised contracts and is heavily dominated by the USA due to reporting requirements.
Pricing for this relatively new product is challenging but it is nothing new as actuaries have done this with many other new products before. Actuaries should leverage cyber experts' knowledge to understand the risks, there are many stages of cyber incidence and costs can take a long time to emerge, as well as the experience in existing insurance products e.g. professional indemnity. Pricing needs be adapted to this product. Traditional pricing, based on frequency and average size, may not be appropriate whereas scenario-based pricing may be more robust for cyber insurance.
Session 3d: Possibly the Biggest Risk in the World: Culture
Sharanjit Paddam, Brad Oldridge and Gloria Yu provided a backdrop for why culture may pose the biggest risk to a company, and how we, as actuaries, may be well placed to help manage these risks.  They then provided an interesting principles framework for how management information might be structured in order to measure and track culture in their organisation.  The examples of detrimental and desirable behaviours provided remind us that culture must be measured on a continuous scale.
– Leonie Semmens
Session 4b: Review of Government-Sponsored Insurance Schemes
John McAneney began his discussion with an outline of a number of government sponsored insurance pools from around the world, including flood and earthquake pools from the USA, the EQC in New Zealand and natural disaster pools across Europe.  He delved in to some of the differences between these pools in relation to pricing and dealing with deficits, before turning the attention to Australia and some of Australia's more recent disasters.  The key take away messages were that risk-based pricing can encourage individuals to mitigate their own risks, however disaster risk management must not be forgotten as it cannot be replaced by insurance alone.
– Leonie Semmens
Plenary 2: Solutions for Tomorrow
Fergus Brooks's presentation in Plenary 2 was an interesting insight into the world of Cyber risks, an emerging area that will affect our way of living. Imagine the stakes when your car is driven by a computer that communicates with other computers (cars).
– Ting Chen
To be well equipped for cyber risk, companies first need have their CRO and CIO talk to each other to identify risks and understand the costs of potential threats and then to design and implement an incidence response plan. 
"Trust" was the word being brought up again and again during the session. The insurance industry is built on trust and hence strengthening trust in the community by reassuring problems being solved by insurance not just the headline failures in a very small proportion of cases. This is a challenge facing not just actuaries but the insurance industry as a whole. For example in cyber insurance products, society will need to have trust in the product and see the value add in risk management other than pure cost compensation.
Session 5d: Actuaries of Tomorrow
I really enjoyed the concurrent session on the 'Actuaries of Tomorrow', presented by Andrew Huszczo, Tim Andrews, Jenny Lyon and Elaine Collins. The session aimed to answer three questions, with key points being:
What are the key opportunities for actuaries in this changing GI landscape?
Most in-demand occupations/specialties in the present did not exist 5 to 10 years ago. Although there have been influences from Artificial Intelligence and Robotics, actuaries are in the right skillset for the future.
What skills do actuaries need to have to show they are adaptive, innovative thought leaders in this new environment?
Some actuarial skills which we may take for granted can actually be of use in many areas, as other people may not have it as instinctively as we do. Examples include the discipline of always looking at Actual vs Expected as a starting point when performing any sort of analysis, and attribution of change to the different components. However, the key challenge of communication to non-actuaries in a less technical fashion still remains.
Who should actuaries look to collaborate and partner with to find the solutions of tomorrow?
We should look to working more with people from other industries to get different insights. Acknowledging that we don't know it all and that we are always ready to learn is paramount.
– Kelly Lee
Plenary 3: Your Role in Data Analytics
The second day of GIS2016 started with a plenary session on our role as actuaries in the data analytics field. Although actuaries have been involved in social policy for a long time, it was interesting to see how evidence-based decision making can be used to improve lives but reduce cost at the same time. A recurring theme throughout the plenary session was the acceptance of use of personal data; be it through car telematics, health status through FitBits and the like, tracking devices or the use of customer purchase data for personalised experience. A key takeaway for all actuaries: the real buzzword is 'real time data' and not so much 'big data'. If we are not adapting, we run the risk of being left behind!
– Kelly Lee
In Plenary 3, Craig Price presented an interesting diagram. As an actuary, if we only have business and statistical skills we are The Number Cruncher. If we add communications, we are The Analyst. Programming skills are well worth acquiring. If we lose the statistical skillset that we have, we would become The Salesperson. This is food for thought about working with multiple disciplines.
– Ting Chen
Session 8a: How Digital Disruption will Reshape the Motor Insurance Industry
Jessie Wang and Graeme Adams provided a window into the future of the motor insurance industry, with the transition to fully automated vehicles potentially driving a change in motor accident coverage from traditional motor insurance to product liability insurance. As customer behaviour and attitudes towards car ownership evolve over time, motor insurance business models will also need to evolve to remain relevant.
– Hao Qiu
Plenary 4: Innovation
The plenary on innovation provided an insightful recap of the seminar's key themes. Tracy Green and Guy Russell detailed some of the key innovations in service delivery across the insurance industry as well as the opportunities and risks posed by the proliferation of connected devices. Samantha Cockfield then illustrated how the TAC has been able to harness technology to improve road safety and deliver services to its clients. Vicki Mullen capped off the discussion with some poignant case studies of insurers developing new products to address low income households and interactive PDS to improve the relevance and accessibility of insurance products.
– Hao Qiu
It is great to hear many different perspectives from young actuaries coming out of the GIS2016. Lots of ideas and learning to take away, inform and make a difference in our day-to-day jobs.
CPD: Actuaries Institute Members can claim two CPD points for every hour of reading articles on Actuaries Digital.