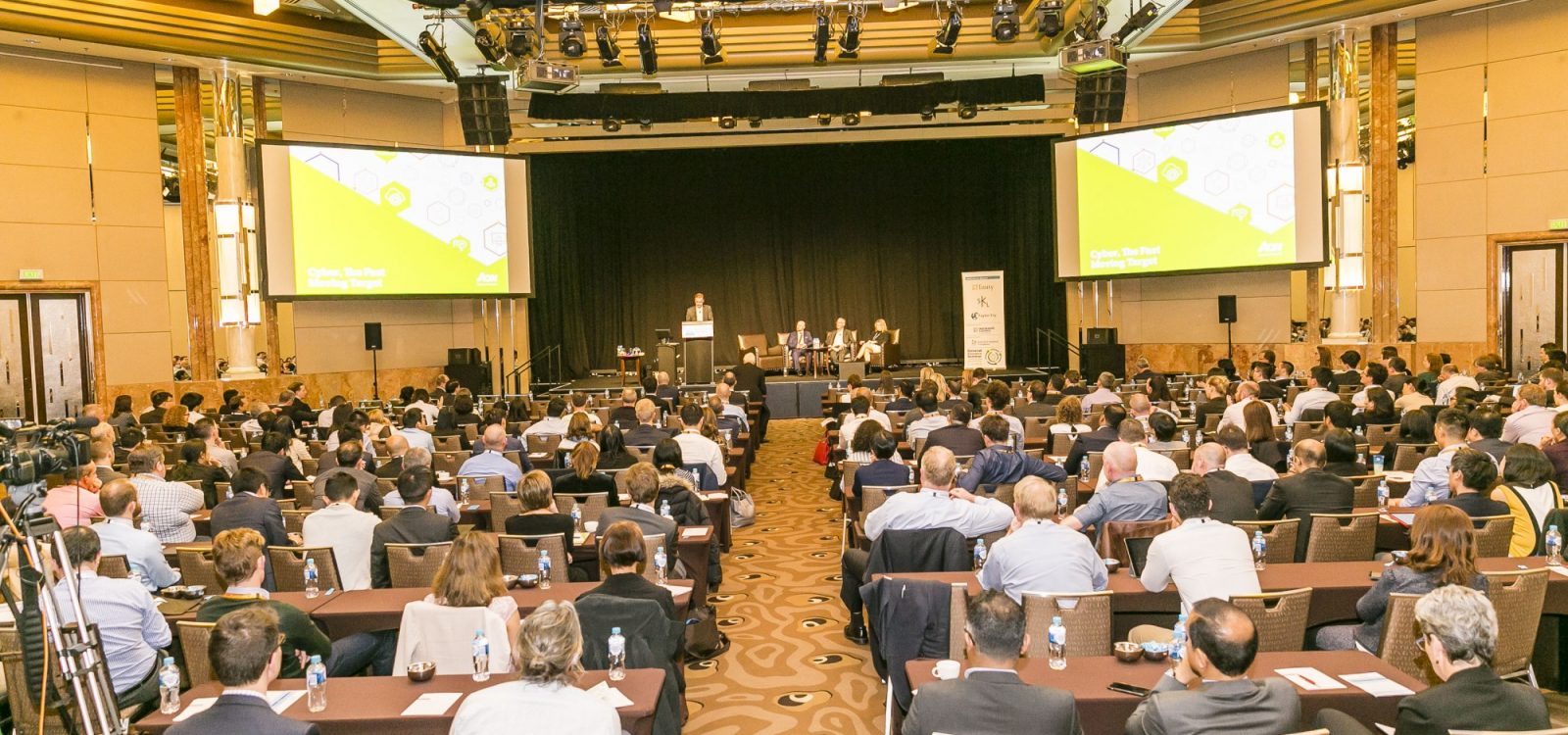 Event Reports
GIS2016 Wrap up
GIS2016 was a truly thought provoking and relevant seminar for those in the general insurance industry who are constantly faced with challenges, especially around big data and cyber risk. This article wraps up the two day seminar that was held this month.
The 2016 General Insurance Seminar was held 13-15 of November at the Grand Hyatt in Melbourne. President of the Actuaries Institute, Lindsay Smartt, opened the Seminar welcoming 230 delegates to one of the most important general insurance events on the Institute's calendar.
"We, as a profession…must prepare ourselves and our businesses to adapt to imminent change and disruption," said Lindsay, acknowledging key conference themes of big data and cyber risk. Michael Pascoe once again facilitated the seminar with his unique flair built over four decades of public commentary, on economic, business and finance issues.
The seminar brought together an impressive line up of speakers across four plenary and nine concurrent sessions covering a comprehensive list of topics relevant to the GI industry. Some of the concurrent topics presented were insurance fraud, the NDIS, cyber risk, rick cluture digital disruption and even natural disasters.
Challenges of Today – Part One
In the first plenary session, Win Li Toh, Principal of Taylor Fry summarised key findings of the latest JP Morgan Taylor Fry General Insurance Barometer, while Kate Mackenzie, Investment & Governance Manager at the Climate Institute, spoke to the risks and challenges faced by actuaries and insurers due to the impact of climate change.
Noting the challenging times for insurers and that disruptors such as over-capacity in the market, competition, impact of climate change, big data and cyber risk, were all perfect conditions for change.
Win-Li commented that "our key challenges while riding the perfect storm is to never lose sight of why we're here and what we're doing."
Katie Spearritt, CEO and founder of Diversity Partners, rounded up the session by discussing the importance of diversity in the actuarial and wider insurance industry and how improvements can be achieved. After carrying out an exercise exploring the scope of diversity in the room, Katie concluded that 'as individuals the key question is to ask how biased am I, and for organisations it's how can we leverage diversity?" 
Challenges of Today – Part Two
Carrying on with the 'challenges of today', the second part of this plenary session raised points about the role of the Appointed Actuary. A range of perspectives were provided by Stuart Bingham, General Manager in the Diversified Institutions Division of APRA, Estelle Pearson, Principal with Finity Consulting and Mark Valena CEO with GMHBA. At the heart of the discussion was whether actuaries fill a compliance role, a strategic role, or both, within their organisations.
A key question raised by
Mark Valena, CEO GMHBA included "how can we appoint the role of the AA as a role of trust?"
Solutions for Tomorrow
Plenary 2 explored emerging risks of the insurance industry as well as how the industry should be preparing for the future insurance environment.
Fergus Brooks, National Practice Leader, Cyber Risk at Aon Risk Solutions, shared his knowledge of information security and experience with client solutions in this space, while Graeme Adams, leader of Finity's Management Consulting Practice offered insight into business strategy design and the execution needed to meet tomorrow's challenges.
Donna Walker, Executive General Manager of Broker Business at Insurance Australia Group spoke about the future customers of insurers commenting that "the insurance industry is looking to experiment and do it fast…the risk solutions for tomorrow will look different to what we have today,"
Nick Sordon, Senior Casualty Treaty Underwriter with Swiss Re discussed his experience in non-traditional structured reinsurance solutions in the context of emerging risks that can affect the insurance and reinsurance industry.  Game-changing emerging risks included, Drones, 3D printing, Io(e)T, Nanotechnology and Driverless Cars.  Noting that "In just over a decade – we've come so globally, economically and socially dependant on the Internet," Nick concluded that "insurers have always been dealing with the unknown and that the key is to stay on the cutting edge of technology."
Your Role in Data Analytics.
As we moved into day two, we began with this pertinent topic, especially given the launch of the Institute's new Green Paper on 'The Impact of Big Data on the Future of Insurance' at GIS.
Plenary speakers were Alan Greenfield, Principle at Taylor Fry, Paul McCarney, co-founder and CEO of Data Republic, Craig Price, Executive Manager, Data Science at Suncorp, and Simon Reid, Group Executive – Technology at Quantium.
Data analytics has been a huge focus throughout the year, how this will affect the insurance industry and how actuaries are able to use this information. This Plenary asked, as actuaries, what expertise do we bring to the table?  What skills do we need to acquire?
Issues covered included:
Social policy: balancing insight gained against privacy considerations.
Challenges and practicalities of implementing big data technology.
Using analytics to improve/tailor customer service.
Cross-organisation data sharing issues.
How actuaries can progress the capabilities within their organisations.
"75% of welfare costs in NZ are derived

from people aged 18-19 starting on welfare benefits," said Alan, "…because of analytics, we can now measure the impact of policy changes."
Innovation
Plenary 4 speakers Tracy Green (IAG), Guy Russell (Accenture), Samantha Cockfield (TAC) and Vicki Mullen (ICA) emphasised that insurers need to continue to not only meet customers' expectations, but also be responsive and "wow" them.
This session explored the big changes that are happening around the industry and how actuaries can prepare for the future customer.
"If you aren't disrupting your business or industry, someone else is," said Guy.
Incumbents and challengers alike are approaching many aspects of the traditional insurance value chain in new and innovative ways.
From product design, to claims management, to gamification of customer engagement and even "connected" assets – the way insurers operate in a day-to-day sense is changing rapidly.
"I'd love to see the industry ask 'what
do people really want?" said Vicki.
"With natural disasters, insurers are on the ground almost as soon as emergency services and, to me, that's innovation."
GIS2016 supported the Alannah & Madeline Foundation with just over $1,200 raised at the seminar. CEO Lesley Podesta spoke of passionately of the plight of Australian children who live with violence and described how the Foundation was set up in memory of Alannah and Madeline Mikac, aged six and three, who were tragically killed with their mother and 32 others at Port Arthur, Tasmania, on 28 April 1996. Launched in 1997, the Foundation cares for children who have experienced or witnessed serious violence, and runs evidence-based programs that prevent violence and advocate for children's safety and wellbeing.
Since GIS2016 the Alannah & Madeline Foundation have launched their Christmas Appeal, you can find out more and donate to this very worthy cause here.
The Institute would like to thank the GIS2016 Organising Committee:
David Gifford (TAC), Danielle Ling (Taylor Fry), Ash Ahluwalia (Finity), Andrew Thomson (Quantium), Shikha Bajpai (PwC), Niki Appleton (Actuarial Edge), Yulia Lai (IAG), Kitty Ho (Munich Re) and from the Actuaries Institute Sarah Gibson and Donna Viengkham.
CPD: Actuaries Institute Members can claim two CPD points for every hour of reading articles on Actuaries Digital.