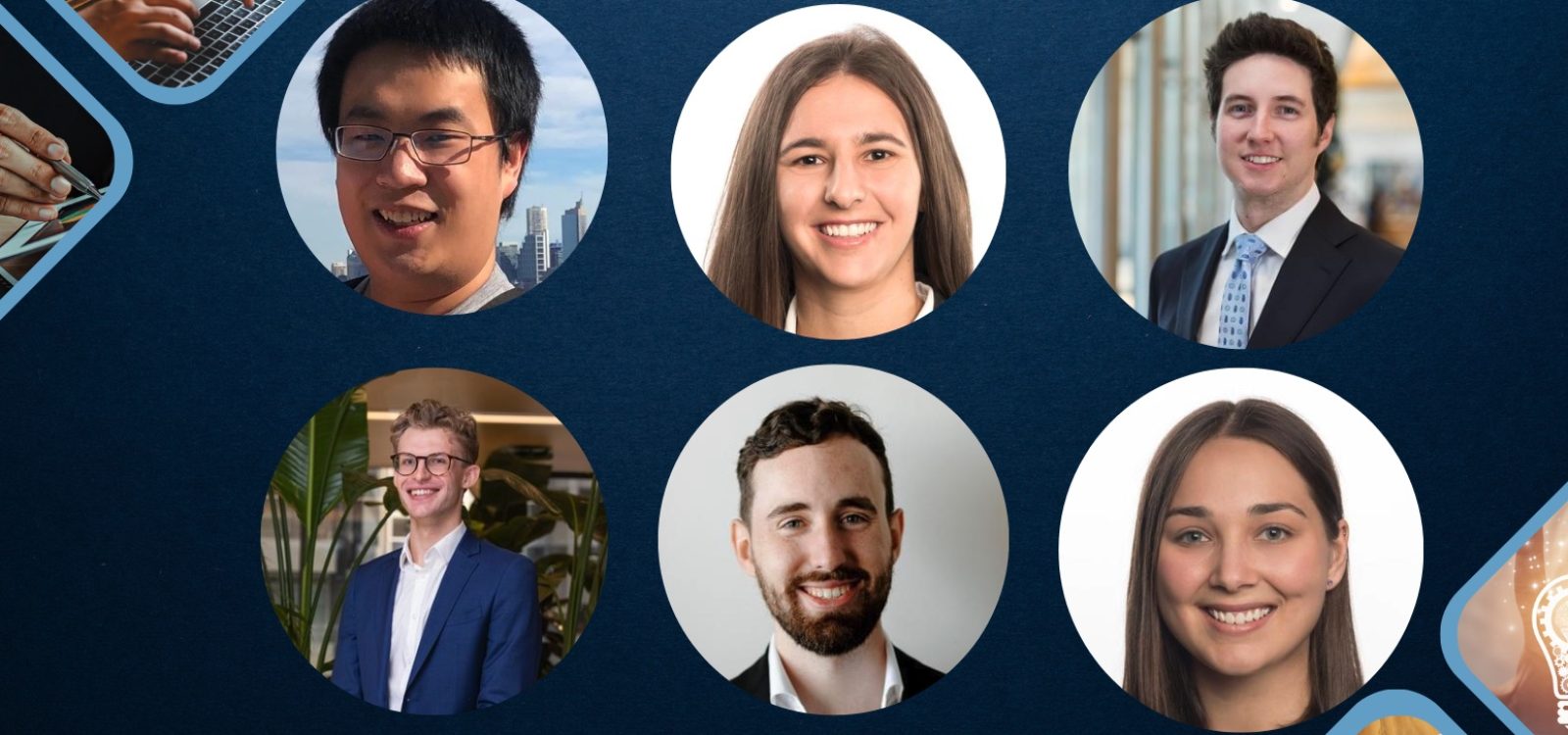 I am an actuary
I am an Actuary – April 2023
Read our latest edition of 'I am an Actuary' and discover the profiles of six young actuaries whose unique pathways into the profession have opened the door to global opportunities across a variety of sectors.

Sophie Woodbury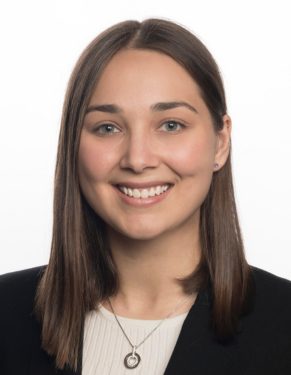 Maths was always my favourite subject growing up. I enjoyed problem solving and gained comfort in having a definitively correct answer.
I wanted to pursue a career that was underpinned by problem solving for a clear solution. For a long time I thought that I would be an engineer. I had never heard of an Actuary, and never considered myself working in the business world. I made a last-minute change to actuarial science after my tutor introduced me to the idea. I still wasn't really sure what being an Actuary entailed but I was told it was strongly based in mathematics and that was me sold.
In 2020, I began as a graduate in EY's life insurance practice after completing an internship at PwC in Fraud & Forensics. I was exposed to a range of projects covering valuations, remediations and COVID-19 scenario modelling. While I still couldn't summarise what an Actuary was, I quickly realised I was wrong in assuming that actuarial problems could be solved with clear, cookie-cutter solutions.
I was surprised by the degree of creativity and judgement involved in our work. Despite this, I enjoyed the challenge of navigating uncertainty and using mathematics to bring the future to life.
Three years on, I've recently qualified as an Actuary and continue to work for EY. Looking back  on my journey from high school to qualification, I feel incredibly fortunate to have always been encouraged by friends, family and colleagues. The sentiment 'it takes a village' rings true especially when attempting Fellowship exams.
Since qualification, I've turned my attention to superannuation primarily focusing on unit pricing, remediations and scenario analysis. I look forward to further exploring this industry and the critical role Actuaries play in strengthening Australia's retirement framework for future generations.

Ashleigh Newlan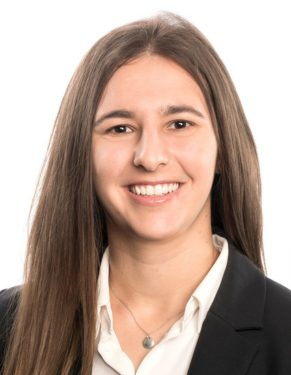 When I tell people that I am an Actuary, the question I usually get asked is "What's an Actuary?" I think back to the first time that I asked this question. I was in Year 8 and my brother mentioned he wanted to pursue a career as an Actuary. His response was "It involves a lot of maths".
Throughout high school, I was fortunate to be taught by some great teachers who fostered my passion for maths and complex problem solving. At the same time, I watched my brother grapple with the challenges of studying to be an Actuary and thought, why not. I finished school thinking I knew all the challenges that would come with studying Part I's, II's and III's and, despite this, I decided that this was the career for me.
I studied at Macquarie University, learning the intricate details of the statistics and probabilities that form the basis of the work we do today. Armed with more Excel shortcuts than I could list, I first put this learning into practice as a Vacationer at EY in my penultimate year of university.
Fast forward three years, and I am now a qualified Actuary working as a Senior Consultant in the General Insurance team at EY. I have been involved in scheme-wide valuations, pricing, and projects for a variety of clients while utilising my analytical skills to accommodate the interests of different stakeholders. I am surrounded by challenging work and extremely smart people who improve my understanding of what an Actuary truly is every day, and I am excited for the future.

Fox Crowley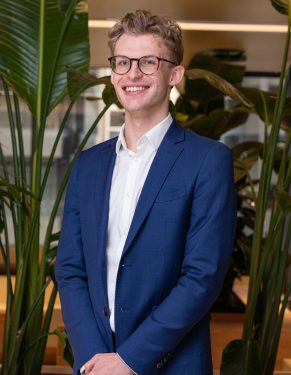 Being an Actuary is consistently listed as a top-ranked profession while the Harvard Business Review labelled data scientist as the 'sexiest job the of the 21st century'. Why not both?
After finishing my actuarial degree, I recognised that data science piqued my interest more than the traditional actuarial domains.  Consequently, I decided to pursue a graduate degree in data science at the University of Melbourne. The knowledge I gained in this course has had great synergy with the traditional actuarial skillset and has given me more confidence to tackle a variety of challenging tasks at work.
However, despite numerous university accolades and the exclusivity of becoming an Actuary, I still find it hard not to feel like an imposter.  The actuarial profession is full of intelligent people and the problems Actuaries face can be complex.  As a young, inexperienced professional this can feel daunting, but I have found I can leverage this environment to carve out my own path. 
In my current role at IAG I am surrounded by a group of highly capable mathematicians and actuaries. This environment challenges my ways of thinking, yet I am still given autonomy when solving problems. As a result, I have experienced significant professional growth and feel driven to live up to my peers.
Ultimately, the high barriers to entry can be a deterrent to starting an actuarial journey. However, in my experience, spending time gaining expertise in a range of domains is never wasted and has allowed me to make a tangible impact in the workplace.

Thomas Mason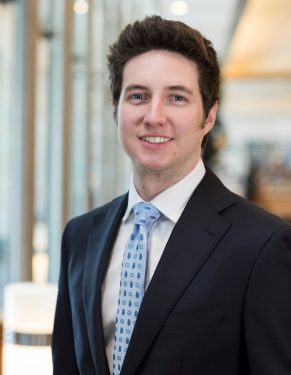 By the time I finished high school, I didn't have a great idea of what I wanted to do nor did I have any real idea of what actuaries do. I enjoyed maths and science and even started a degree in engineering at the University of Wollongong. I quickly discovered that it wasn't for me and switched to a Bachelor of Mathematics and Finance.
By the time I finished the degree, I still wasn't sure what I wanted to do but I had learned a little more about Actuaries. During my time at QBE Insurance (my first grad job) I decided it was a very worthy profession to pursue and began studying again. Having not done an actuarial science degree I started at the start (with the Part I exams) and I was lucky enough to have a huge amount of support from family, friends and my workplace as the road to qualification seemed very long indeed!
I am now an Investment Consultant at Mercer, where my role is to provide advice on a broad range of investment management issues to institutional clients, predominately across the insurance and superannuation industries. This is less of a 'traditional' role for Actuaries however, I have found the actuarial skillset serves not only as a base for the strong technical and regulatory knowledge required when advising liability-aware investors but also provides an understanding and appreciation for issues of equity, risk management and the importance of accounting for the perspectives of different stakeholders. It is encouraging to see more and more actuaries apply these broad skills in a wider range of fields to help tackle new and complex issues. This makes me proud to be an actuary and excited to see what challenges lie ahead for me and the profession.

Zack Domrow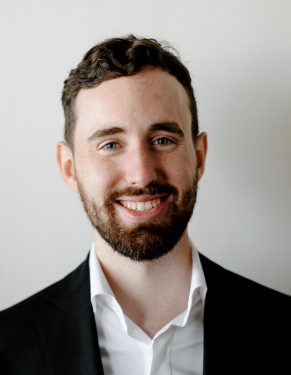 The world of numbers and statistics has always fascinated me not only from an academic and professional perspective but also in my personal interests. One such longstanding interest is playing and watching a variety of sports, where I am often absorbing and researching match and historical stats to better understand the game and how players or teams compare. I believe it is this curiosity through numbers that translates so well into the actuarial profession and was one of the reasons for choosing to begin my actuarial journey – along with a gentle nudge from a high school maths teacher.
This journey has taken me from my hometown of Toowoomba to studying actuarial studies and economics in Canberra to now working in Sydney. Actuarial studies were challenging but ultimately, it's a rewarding degree that has paved the way to a range of experiences across both data analytics and general insurance pricing as an actuarial consultant. Initially, I worked at Quantium but now my current role is at Finity. I have particularly enjoyed applying modelling and machine learning techniques to tackle important problems related to areas like risk-modelling and customer behaviours. Just as with my sports interests, I enjoy finding ways to better understand the problems and opportunities faced by insurers, customers and society by exploring data and applying different analytics approaches.
While I am still relatively new to the actuarial profession, I have already had the opportunity to work with and meet many people across the industry. I am grateful for the countless opportunities to learn from others along the way and I look forward to continuing this journey.

Kai Lin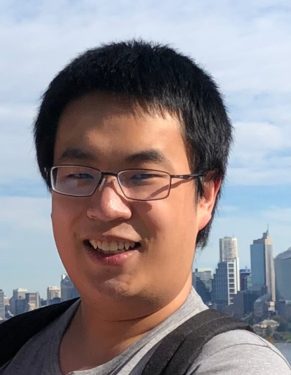 "You should learn civil engineering!" That was the advice I got from my hardcore civil engineer dad when I asked him about my career but, he added, "You might want to take a double degree just in case you find something else is interesting."
After starting my double degree, I was introduced to the world of actuarial science by my roommates who were studying in the field. Intrigued by what I learned from them, I started the challenging but interesting journey towards becoming an Actuary.
Upon graduation in 2017, I landed a role in a consulting firm, got married and welcomed my daughter into the world a year later. Life has been hectic, especially taking Part III courses along the same journey.
Now I am working as a risk manager at Macquarie Group, responsible for implementing the new market risk capital adequacy framework – FRTB. Although not all the knowledge and skills I gained during my actuarial journey are directly applicable to my role, I still find that they are all extremely useful.
In particular, my studies in ERM gave me a basic understanding of risk management in an enterprise, while the actuarial control cycle instilled in me the mindset of how to improve calculation engines. Additionally, my knowledge of data analytics and investment allows me to better understand our data and risks.
Becoming a Fellow is only the beginning of what I hope will be a long and exciting career. There are always new challenges to face, and I am eager to see what's waiting ahead. Perhaps one day, I might apply actuarial science in the civil engineering field.

CPD: Actuaries Institute Members can claim two CPD points for every hour of reading articles on Actuaries Digital.