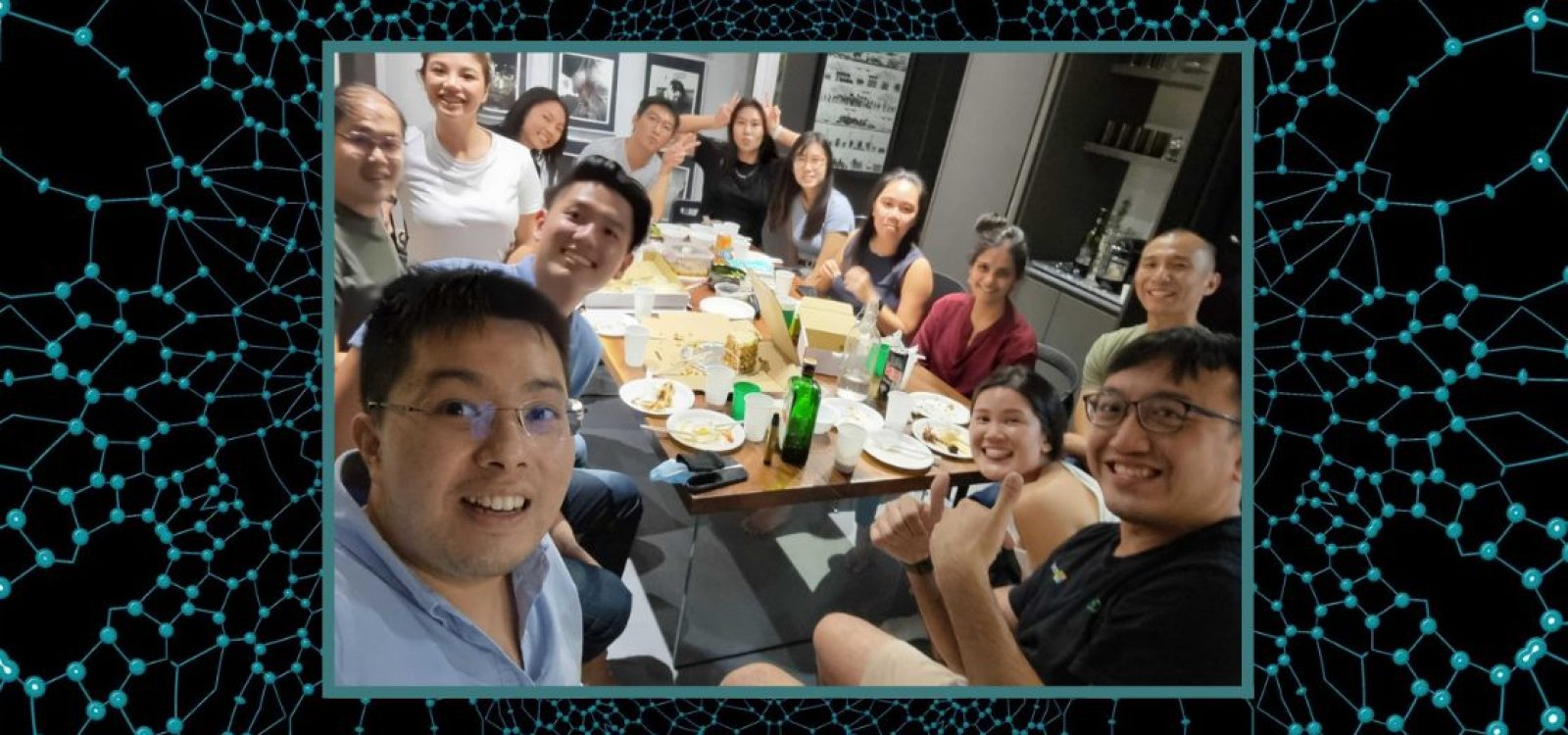 Under the Spotlight
Under the Spotlight Asia – Iwan Juwono
In this Under the Spotlight profile, Iwan Juwono (Head of Insurance at Grab Insurance) shares insights from his studying days to his career journey and what skills he thinks upcoming actuaries need.   
If  I had to describe myself in one sentence, I would say… "a weirdo actuary that's gone off a strange track in life…".
I enjoy eating, building mechanical keyboards and collecting books. Recently, I've been trying to get into weightlifting. I've been obese most of my life and am slowly on my way to improve my lifestyle by living a healthier life.
Not many people know this but me but I'm actually very shy and introverted – yet they never believe me when I say this! One day, I'd like to be brave enough to do my own start-up.
If I'm being honest, I became an actuary because a lot of my seniors  at high school were doing it and I didn't know what else to do. But I'm now very proud to be an actuary as it's a profession that generally tries to do the right thing with the right intentions.
My actuarial career started at Mercer Australia, in a financial modelling consulting team. Then an opportunity to be part of a life insurance actuarial team arose at  KPMG UK. I lived and worked in the UK for four years before moving to Asia to work for Milliman, the consultancy. From there I joined Allianz' Asia office and held a variety of roles before moving temporarily to SCOR Re as the Interim APAC L&H Head of Valuation.
Finally, I joined GrabInsure – the insurtech arm of Grab, a superapp based in South-East Asia. Our mission is to make available  affordable insurance for those who can't always afford or access it easily, especially the lower income segments.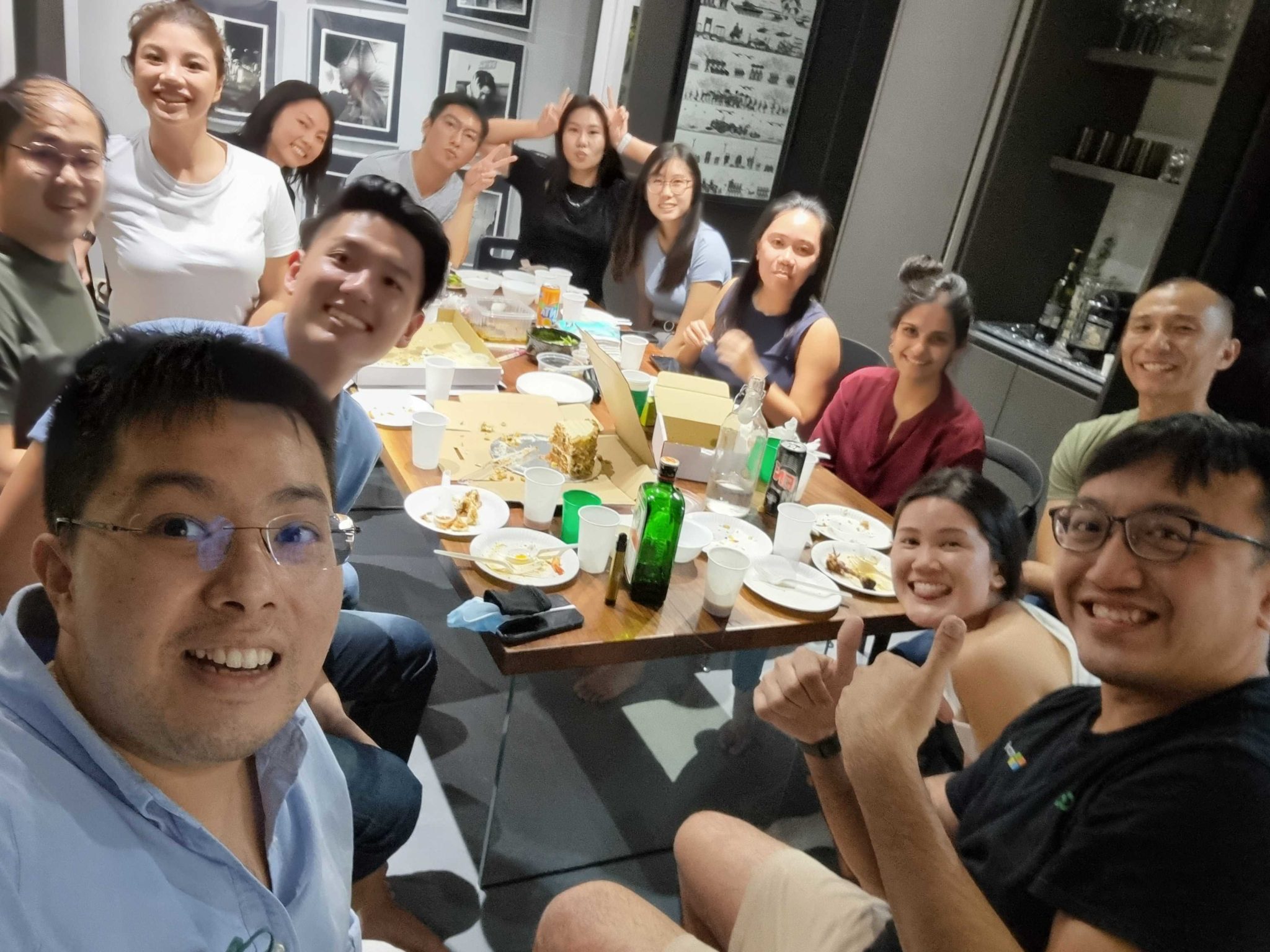 (Iwan with his Grab colleagues at a celebratory dinner)
I find my current role interesting –   GrabInsure is a cross between a tech company and traditional insurance, but is complicated because we are trying to  develop insurance propositions  to reach non-traditional customer segments.  The great challenge we face is that there never seems to be enough resources to do all the things that you want to do, and there's never enough time.
My proudest moment to date is launching products that have made a real difference in people's lives – even if it's just a handful of people.
In my current role, we use our insurance business knowledge to negotiate effective deals and structuring products that fit the needs of the gig economy and lower income segments. It's not an actuarial-heavy role, but overall I think actuaries can add more value if they start doing more than just technical roles.
My career path and skillset has definitely evolved over time. While I started off as a modelling specialist, I leveraged the knowledge to become a business and strategy insurance person. It was a strange and unexpected transformation as I had aimed to be a technical actuary at first.  That's why I believe that the most valuable skill an actuary can possess is business sense and knowledge – and this is something that I found more important as I took on more senior actuarial roles. There's more to insurance and actuarial work than just numbers and at least once in their life, every actuary should try and become an insurance agent or work within a claims team. It's much harder than actuarial work but it's life changing. 
One of the most creative ways that I've used my actuarial capabilities was the application of probabilistic methods to optimise the tendering method for a government agency's service contract. It was super odd but super cool!
The most interesting project I've worked on was a consulting project that needed to turn around a large, rural-focused, mutual insurer in financial difficulties. It was my first and most memorable contact with the challenges of distributing and underwriting insurance for lower-income segments and it really changed my mindset.
The most challenging project was also the forementioned mutual insurer project. When a company is under financial pressure and hardship, it really brings a lot of clarity on what is actually important in running an insurance business – and I hate to say it, fancy actuarial techniques aren't that important – business fundamentals are. This experience also made me realise that actuaries need to play a bigger role outside of just doing numbers. We need to be more involved in business and operational decisions, too.
One of the biggest influences on my career are my colleagues (and still close friends) in Mercer Australia. Mercer then has such a warm, familial feel and promotes a strong mentoring culture that really set the tone for my career experience and expectations ever since.
If I could travel back in time, I would tell my younger self to study harder. I wasn't the best student at university and am very thankful for my friends (Mary, Lucy, Stephen, Libo, Charles and John) who helped me study in their spare time. 
I would also encourage my younger self to polish up on communication and presentation skills. I've found in senior roles that having strong communication skills makes such a bigger difference rather than being slightly better technically.
The advice I would give aspiring actuaries is to be able to do my job is to take time to do non-actuarial roles inside insurance, especially customer facing ones, even if it's only for a few months. You'll learn a lot.
10-20 years from now, I will hopefully still be a loving husband and my legacy for when I retire will be the launch of products that made a positive difference in at least a handful of people's lives.
If I were President of the Actuaries institute one thing that I would improve is Asian educational engagement. There is so much more that we can do in actively promoting knowledge and educational possibilities for our Asian members.
(Iwan and wife Jo Ean Kok  who is also an actuary)
My vision on Asia – it's exciting! The insurance market is still developing and actuaries skills can bring such an impact to businesses and industries.
Cultural differences and unique market circumstances are what makes life and work more interesting here. I've worked with people from six different continents, and I found it to be a very enriching experience even though most actuaries seem to have a common set of traits – logical, kind and hard-working.
If you are interested in working in Asia, I would say keep an open mind. Just because it's how things are done in your country doesn't mean it's right for other markets. Context and fit are what matters.

CPD: Actuaries Institute Members can claim two CPD points for every hour of reading articles on Actuaries Digital.