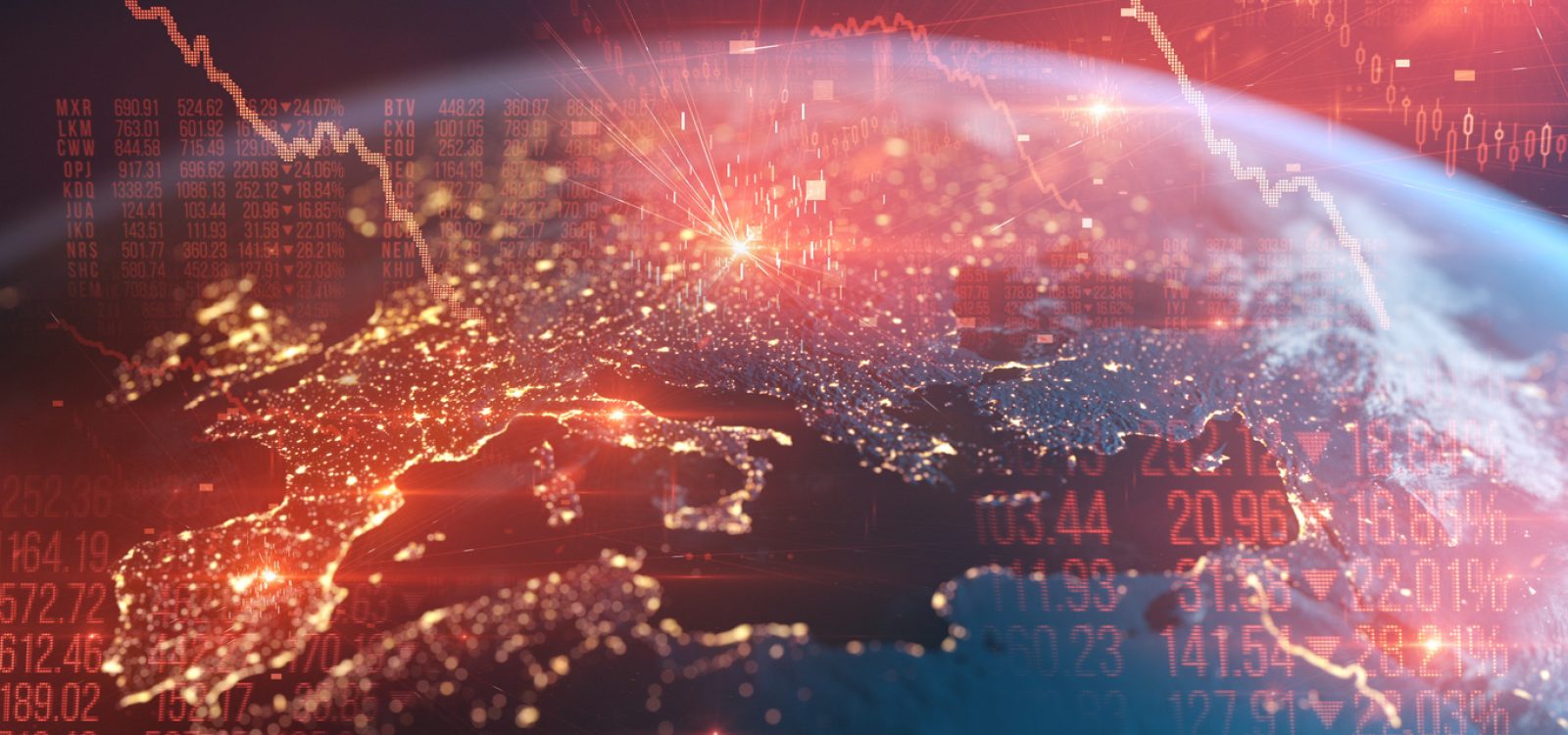 Risk Management
Tackling long-term global risks – collaboration beyond geopolitical divisions
'Worlds Apart' – this was the key message delivered by the 17th edition of the World Economic Forum's Global Risks Report published earlier this year which examined how global divergence across multiple domains in the post-COVID-19 recovery world threatens to widen disparities and aggravate societal fractures.
"We must overcome our divisions and come together to face long-term global risks … immediate concerns will limit the attention and political capital that some governments worldwide will allocate to longer-term issues … [but among other challenges] cooperation is needed to resolve conflicts, protect refugees and address humanitarian emergencies."

Saadia Zahidi, Managing Director and Head of the Centre for the New Society and Economy at the World Economic Forum.
As the world navigates the third year of living through a pandemic, people are struggling – both from a health and wellbeing perspective and now, exacerbated through the impacts of knock-on economic risks that were warned as clear and present dangers by the 2021 Report. Supply chain disruptions, inflation, debt, labour market gaps, protectionism and educational disparities are moving the world economy into choppy waters that both rapidly and slowly recovering countries alike will need to navigate to restore social cohesion, boost employment and thrive.
This will not only make it more difficult to control COVID-19 and its variants, but will also risk stalling, if not reversing, joint action against shared threats that the world cannot afford to overlook. In addition, these 'blind spots' impeded the visibility of emerging challenges, which include climate transition disorder, increased cyber vulnerabilities, greater barriers to international mobility, and crowding and competition in space.
Restoring trust and fostering cooperation within and between countries will be crucial to addressing these challenges and preventing the world from drifting further apart.
Key conclusions from the Global Risks Perception Survey (GRPS)
The GRPS, which has underpinned the report since 2006, was extensively reformed this year to gather fresher, broader and more informed risk perceptions from nearly 1,000 global experts and leaders who responded and to incorporate new approaches to risk management and analysis.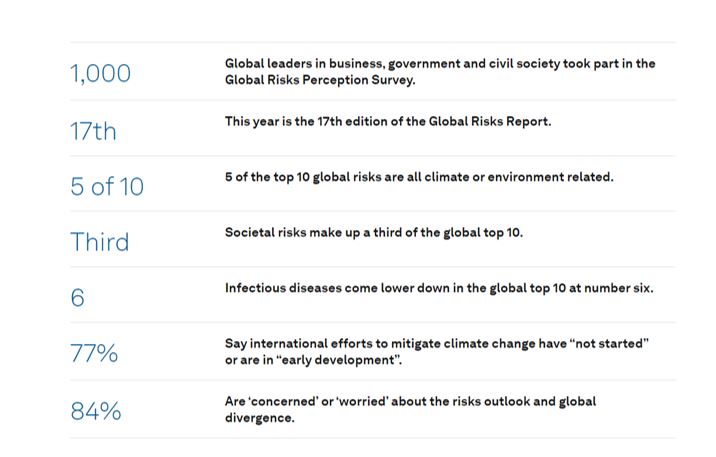 The GPRS conclusions paint a stark image of the greatest perceived current and future global risks:
"Social cohesion erosion", "livelihood crises" and "mental health deterioration" risks were rated as three of the five risks that have deteriorated the most globally since the pandemic began. These three risks – and the pandemic itself ("infectious diseases") – are also seen as being among the most imminent threats to the world.
Only 16% of respondents feel positive and optimistic about the outlook for the world, and just 11% believe the global recovery will accelerate; most instead expect consistent volatility and multiple surprises or fractured trajectories over the next three years.
Environmental related risks of "Climate action failure", "Extreme weather" and "Biodiversity loss" dominated the respondents' views to the most severe risks on a global scale over the next decade (see figure 2).
Sovereign debt has spiked globally because of the pandemic with government debt globally increasing by 13 percentage points, to 97% of GDP, in 2020. GRPS respondents identified "debt crises" as a critical short- and medium-term threat to the world, and one of the most potentially severe risks over the next decade. The challenges of dealing with debt repayments for years to come will further compound countries' efforts in navigating the economic impacts of COVID-19 and financing socially just, net zero transitions.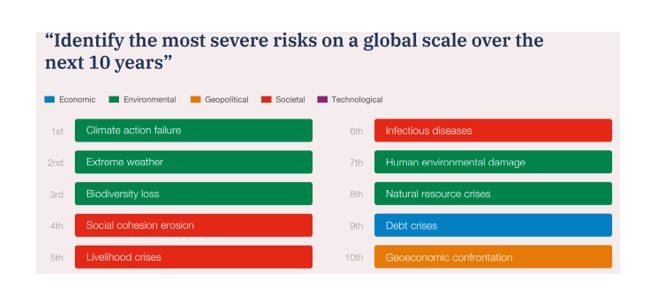 Figure 2. Most severe risks over the next decade.
Source: World Economic Forum Global Risks Perception Survey 2021-2022
Asked when will risks become a critical threat to the world, respondents identified (see figure 3):

Environmental and societal risks dominated responses, with extreme weather, climate action failure and social cohesion erosion featuring in the top 10 risks across each time horizon.
Clear and present dangers (0-2 years) reveal concerns about extreme weather, climate action failure, lives and livelihoods (including infectious diseases and social cohesion erosion), mental health deterioration, digital inequality, debt crises and asset bubble bursts.
In the medium-term (3-5 years), respondents believe the world will be threatened by a variety of risks, including knock-on economic and technological risks, which may take several years to materialise – such as cybersecurity failure, debt crises and asset bubble bursts, followed by geo-economic confrontations (which we have observed already in 2022 via Russia/Ukraine and China/Tibet) and biodiversity loss.
Existential threats (5-10 years) – environmental risks such as climate action failure, extreme weather, biodiversity loss, natural resource crises and human environmental damage dominate; alongside societal risks of social cohesion erosion and involuntary migration. Adverse tech advances and geopolitical risks of geo-economic confrontations and geopolitical resource contestation are also likely.

The most potentially damaging risks likely to have a compounding impact on other risks were rated as climate action failure, extreme weather, biodiversity loss, livelihood crises and social cohesion erosion (see figure 5).
Asked to rate the current state of global risk mitigation efforts, the areas with the most significant blind spots and gaps to plug were regarded as artificial intelligence, space exploitation, cross-border cyberattacks and misinformation, biodiversity preservation and climate change mitigation (see figure 4).
Interestingly, the Report this year also draws on the views of over 12,000 country-level leaders who identified critical short-term risks to their 124 countries. The areas highlighted in these responses are likely to inform national decision making and provide a perspective on how short-term risk national priorities may compare with global risks and perspectives. The top 5 risks for countries of note included:
Economy

Risk 1

Risk 2 

Risk 3 

Risk 4 

Risk 5

Australia

Failure of cybersecurity measures

Extreme weather events

Climate action failure

Infectious diseases

Debt crises in large economies

China

Extreme weather events

Asset bubble bursts in large economies

Infectious diseases

Collapse or lack of social security systems

Geo-politization of strategic resources

India

Fracture of interstate relations

Debt crises in large economies

Widespread youth disillusionment

Failure of technology governance

Digital inequality

Russia

Interstate conflict

Failure to stabilize price trajectories

Infectious diseases

Employment and livelihood crises

Severe commodity shocks

Ukraine

Prolonged economic stagnation

State collapse

Climate action failure

Failure to stabilize price trajectories Interstate conflict
Some of the key themes further drawn out in the report centre on
Disorderly climate transition
Digital dependencies and cyber vulnerabilities
Barriers to migration
Crowding and competition in space
Refreshing Resilience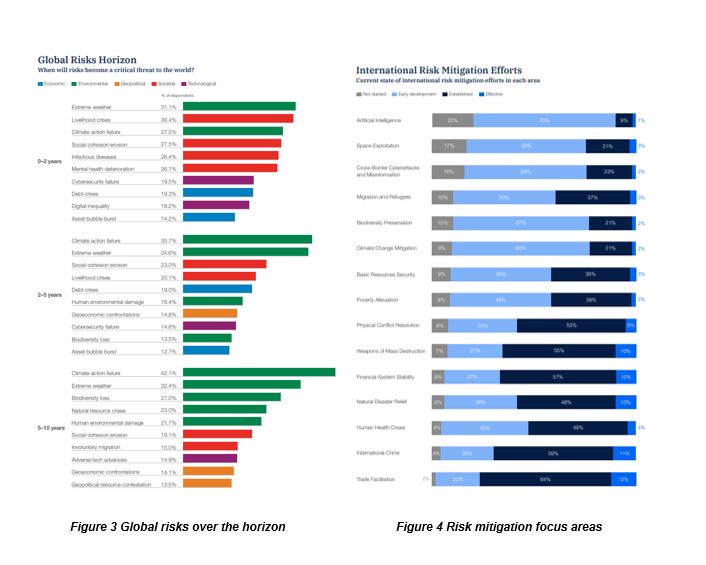 Source: World Economic Forum Global Risks Perception Survey 2021-2022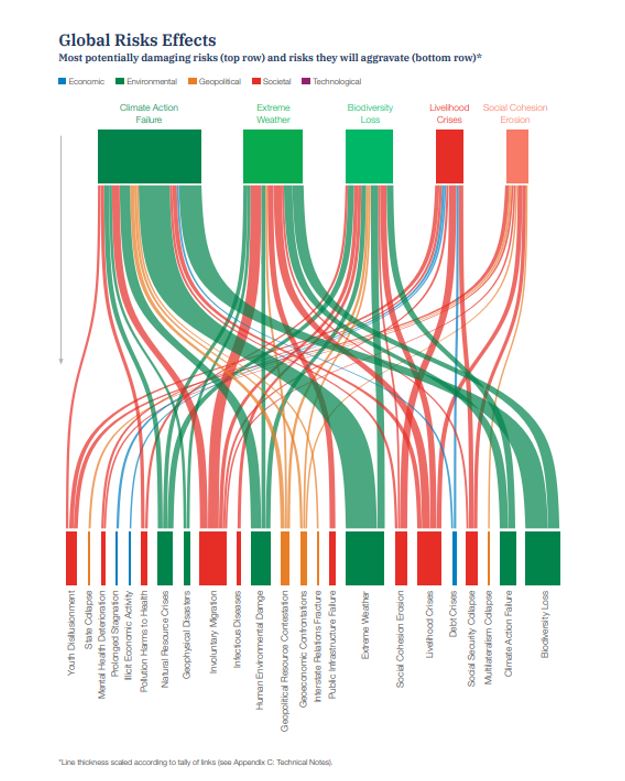 Figure 5 Most damaging risks and their impacts.
Source: World Economic Forum Global Risks Perception Survey 2021-2022
Looking ahead – from insights to practice
Aptly, the report concludes with some practical lessons to improve organisational resilience:
Ground analyses in delivery requirements – focus attention on gaps and any uplift required by working backwards from the types of failure, damage and attrition that could compromise your core business goals, rather than starting with specific risks.
Appreciate vulnerabilities within the broader ecosystem – look beyond 'your own backyard' for resilience to shortfalls, outages and delays of the third-party critical assets and services on which you depend, and the tolerances of those who depend on you.
Embrace a diversity of resilience strategies – mitigate crises via both 'just-in-case reliability' and 'just-in-time efficiency'. Supportive employee behaviours are as vital as structural measures, empowered by good leadership and effective communication.
Connect resilience efforts with other goals – identify and connect efficiencies across efforts, e.g., strengthening resilience and enhancing ESG strategies through empowered local supply chains.
Consider resilience to be a journey not a destination – one for the actuaries; learning lessons from stress-testing exercises and actual crises to emerge stronger, more adaptable and better prepared for future blind spots critically impacting business goals.
The full report is available at Global Risks Report 2022 | World Economic Forum (weforum.org).
CPD: Actuaries Institute Members can claim two CPD points for every hour of reading articles on Actuaries Digital.