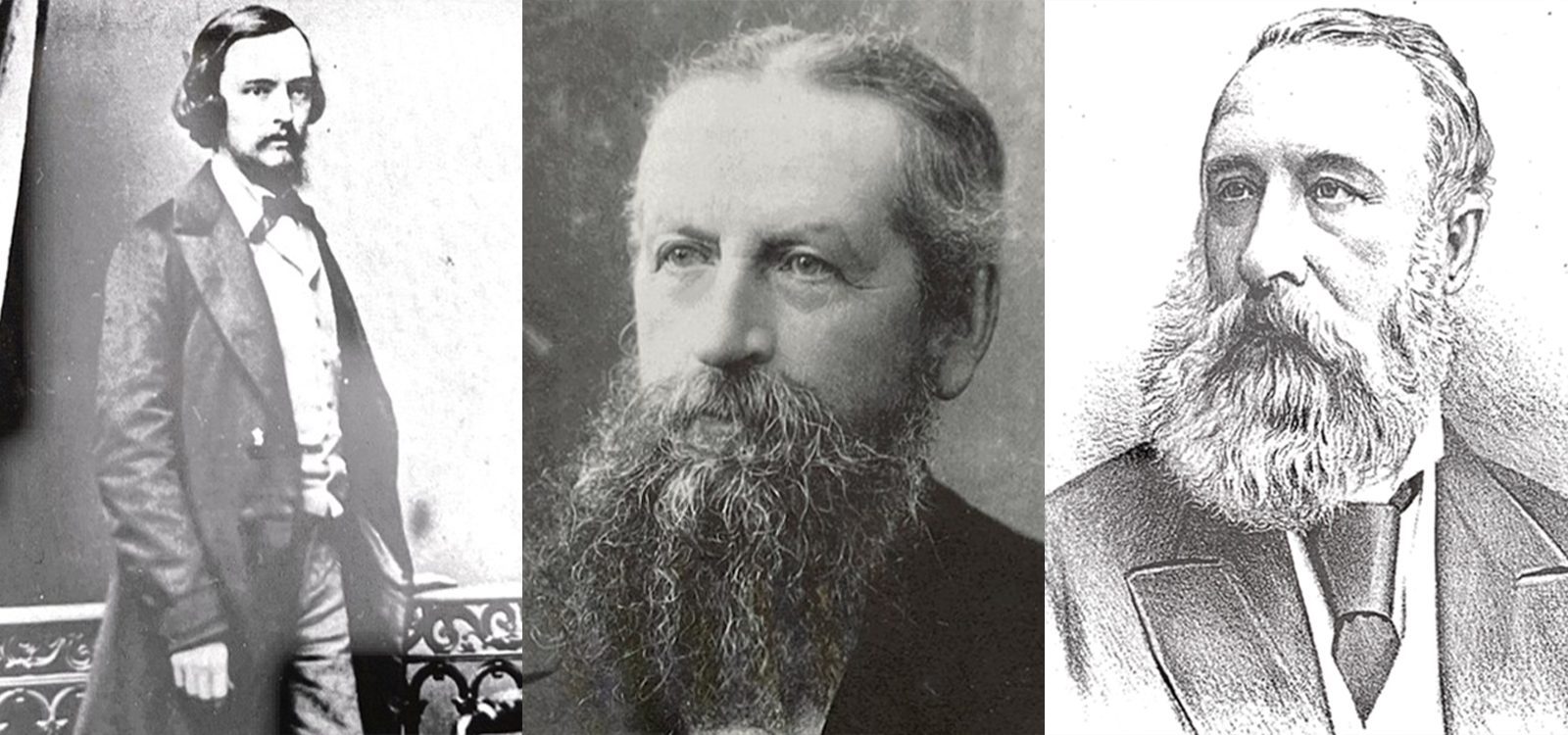 Features
From frontier pioneer to data innovator: Celebrating 125 years
In the first of a two-part series, we celebrate the pioneers of the actuarial profession and the cornerstone moments which have shaped the Actuaries Institute's 125-year history.
This year the Institute of Actuaries of Australia celebrates its 125th year. Like all great histories, this anniversary has a sense of duality. Much of what we learn about our past feels a million miles (as well as 125 years) away. But then, much of it is familiar.
From the time the commercial life of Australia's early colonies began to mature and the financial sector started to develop, actuaries were highly sought after.
Right through the late 19th and early 20th centuries, actuaries were crucial pillars in building confidence and safety into our financial systems. Today they bring that same confidence and risk-management expertise to data science, retail, telecommunications, energy, government services and more.
Yet in the initial days, the number of members of Australia's actuarial community was small in comparison to what it is today. Just 17 people attended the inaugural meeting of the Actuarial Society of New South Wales, the Institute's precursor in 1897. But their influence and expertise were invaluable for a country previously reliant solely on educated professionals from the UK, Europe and the USA.
The early greats
The Institute we know today dates back to 1897, when the Actuarial Society of New South Wales was formed. Some of Australia's first actuaries include Morris Birkbeck Pell, only 25 when he became the first professor of mathematics at the University of Sydney in 1852. Along with being one of the three key founders of the University of Sydney, he also carried out AMP's first valuation.
Scotsman Morris Alexander Black had moved to Sydney with his family in 1868 as an actuary for AMP after publishing a pamphlet that presaged key innovations, including the concept of contingent debts for impaired lives and a system for keeping policies in force when premiums fell into arrears.
William Henry Archer was also a prominent figure, officially becoming Victoria's first actuary in 1852. In 1862 he got a job as a registrar administering land titles. He was quickly removed from the position as he had no qualifications in law. Undeterred, William studied law at the University of Melbourne and was re-appointed registrar six years later.
The Scottish-born actuary John Kerr settled in Tasmania in 1821 after spending many years as a subscriber at Lloyd's Coffee House in London (the birthplace of Lloyd's insurance market). Not surprisingly, John was a key figure in Hobart's booming general and life insurance sector, where many companies were founded on the island. In those days Hobart rivalled Sydney for the title of Australia's financial centre.
Australia's early boom
From 1845 to 1890, Australia was experiencing a boom. Our living standards were amongst the highest in the world.
Our life insurance companies shared in this prosperity. By 1888, Australian insurance company AMP had the highest new business flow of any life office in the world. The number of policies per head of population was 65 per 1,000.
By contrast, the USA had 15 policies per 1,000, the UK had 24, and Canada had 34 per 1,000.
This boom also meant a greater demand for qualified and trained actuaries. Despite many Australians in the late 1800s not understanding the role of actuaries (something some still struggle with today!) life insurance offices took great pride in their actuaries' reputations.
Respect also came from other great academics and professionals.
Our own society
By 1880, there were rumblings among the actuarial and insurance community about the desire to establish their own Institute for actuaries. At the time, most of Australia's actuaries were either members of the English-based Institute of Actuaries, Scotland's Faculty of Actuaries or both.
But in 1884, the UK Institute of Actuaries received its royal charter stating entry into its fellowship should be by exam only from 1889 onwards. This was a problem for the handful of Australia and New Zealand actuaries who earned the qualification FIA by being promoted to an actuarial position and being elected by their peers.  
Aspiring actuaries would now have to make a long sea voyage back to the UK to undertake the exams and have a chance to gain fellowship.
The Victoria Insurance Institute took matters into its own hands and held local exams for prospective actuaries while awaiting an official response from the London Institute.
By the mid-late 1890s, Australia had a vibrant and flourishing actuarial community with members publishing papers in global publications and the London Institute hosting exams through the Victoria and NSW Insurance Institutes.
It was during this time that William Reginald Day, an actuarial trainee at AML, wrote to all actuaries in Sydney with a proposal: to create a society in the "interests of Actuarial Science in Sydney."
Teaming up with members of his exam study group he led the inaugural meeting of the Actuarial Society of NSW, on 19 October 1897.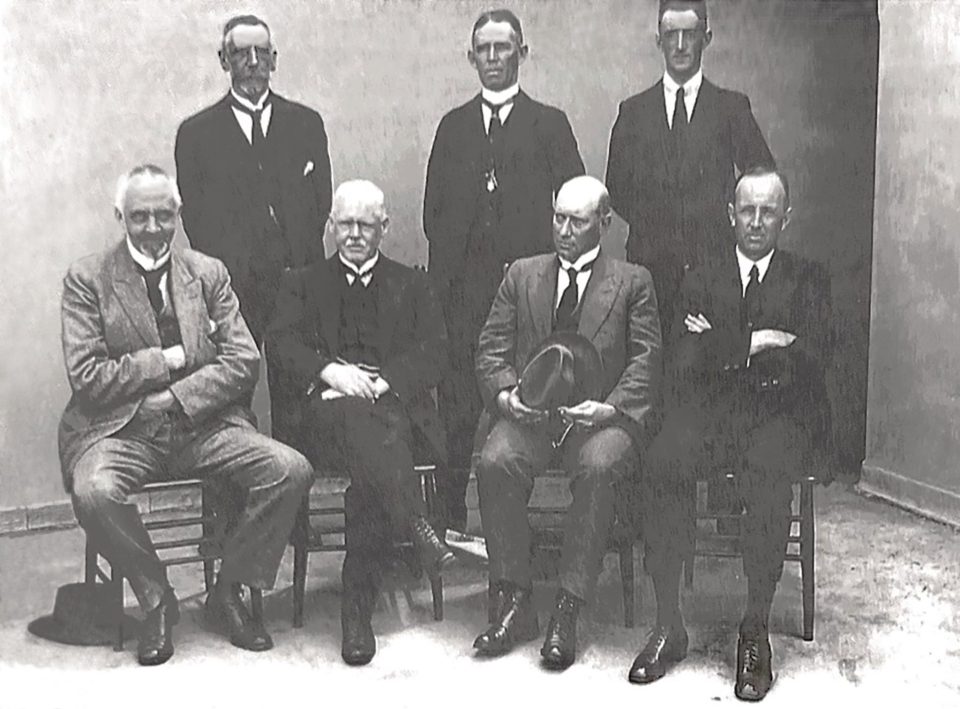 In the second of a two-part series, we celebrate the pioneers of the actuarial profession and the cornerstone moments which have shaped the Actuaries Institute's 125-year history. Read now. 
The Future Managers: Actuaries in Australia 1853 – 1997, Clare Bellis.
CPD: Actuaries Institute Members can claim two CPD points for every hour of reading articles on Actuaries Digital.