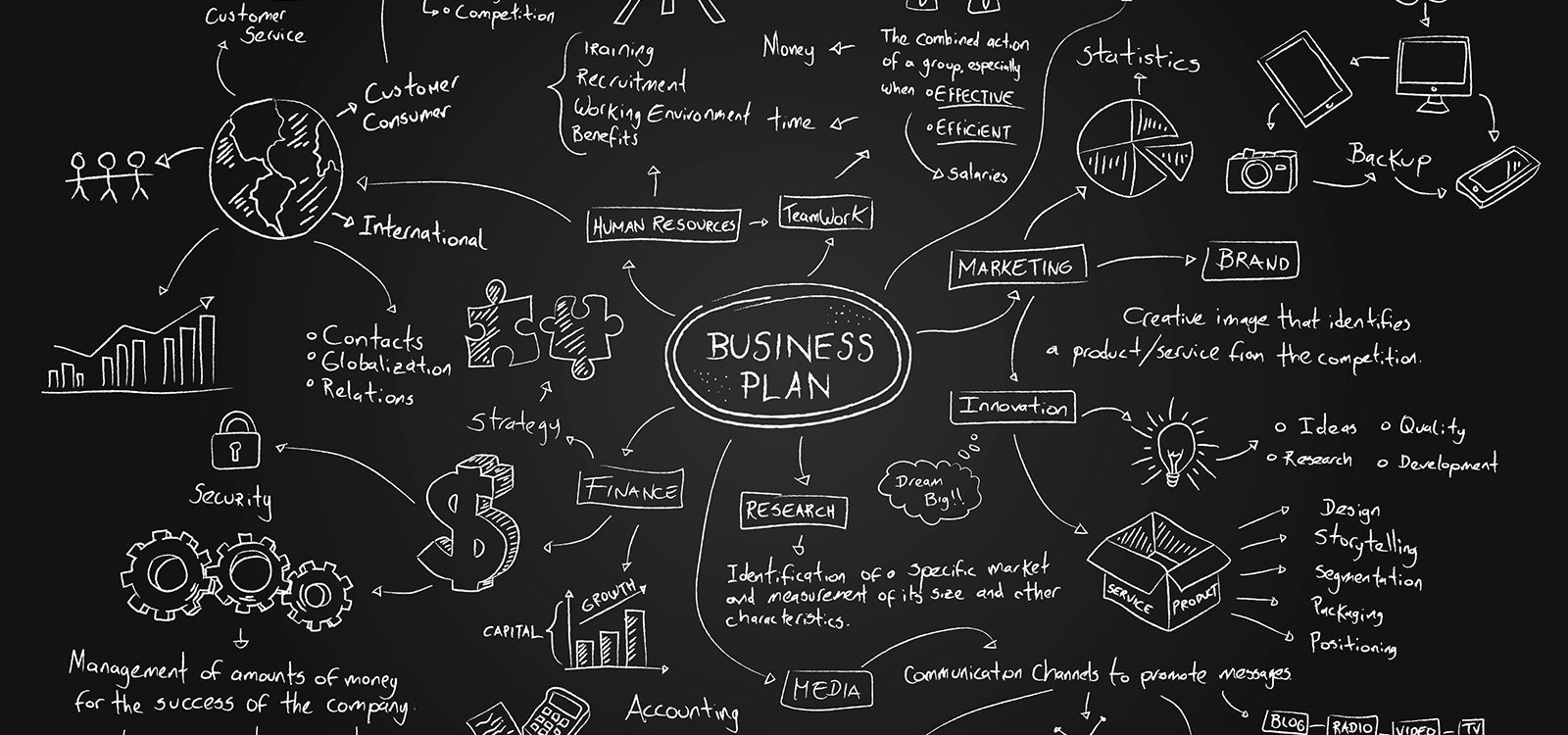 Event Reports
Career panel event highlights entrepreneurial and intrapreneurial innovators
The actuarial profession is ever-changing and is increasingly surrounded by fintech headlines and success stories. The appeal for actuaries to establish their own fintech is as strong as ever.
This event bought together leaders and innovators in the fintech space. Chaired by Kelvin Hii, the panel was made up of prominent Asia-based actuaries Iris Lun, Alston Yong and Haw Sin Tan. The three actuaries have each forged successful careers across multiple continents. But now, the panellists call Asia home and are truly thriving in the 'Age of Data'.

The panel shared their motivation and challenges and answered questions about being an entrepreneur and intrapreneur. Read on below for a summary of what each panellist discussed during the event.
Alston Yong
Co-Founder and Director of VSure.life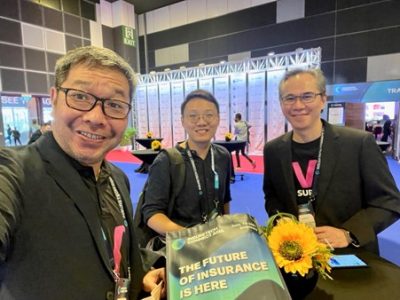 VSure.life is the first on-demand lifestyle digital insurer approved by Malaysia's Central Bank Fintech Regulatory Sandbox, based in Malaysia.
The Malaysian insurance industry is considered 'mature' compared to other countries. However, it is yet to see a large lead towards the digitalisation of lifestyle and leisure insurance.
Alston's goal is to make insurance and protection plans flexible and affordable and suit the modern lifestyle. That's where VSure.life comes in. It was founded in early 2018 and Alston was the only actuary in the team. Like many startups, early financial pressures meant VSure.life nearly closed its doors. However, the team showed agility to adjust their strategy based on the market needs and overcome these challenges.
"Something that we have learned from textbooks is you must constantly refocus on the current situation and readjust the assumption that we could regain at this of point of time. We regain investors' interests, which enable us to continue in executing our vision and business until today," Alston said.
VSure.life's first milestone was to obtain initial approval to operate from the industry regulator. This was achieved in March 2019 and they have secured the final approval to operate in 2021.
Alston disclosed the firm's intent to expand into the UK and commented that they are one of the Malaysian pioneers that could help to reimagine digital insurance. Alston believes actuaries play an important role in helping the company and regulator to define this uncharted area within the fintech and insurtech fields.
"As an actuary, we have trained to identify and calculate risk and manage the rates. So, applying this back to a startup and entrepreneur environment, risks are always unavoidable," Alston said.
"To succeed, we must actually embrace it and see how we could identify those and solve them in a manner that is more controllable."
Iris Lun
Founder and Director of 10Life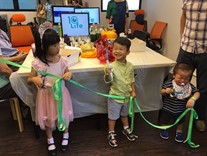 10Life is one of the largest insurance comparison platforms in Hong Kong, providing product ratings and professional intelligence to consumers.
Many people were shocked when Iris stood down from her role as a senior actuary. This was at a time when her actuarial career was flourishing, and she had also just started raising a young family. Iris explained that she always has the desire and passion to go on new adventures to explore different opportunities.
"As actuaries we're always expected to be the gatekeeper on protecting the policyholders, but from my experience as an employee, it was not always easy to balance the stakeholder interest in large insurers. For example, the bargaining power was often skewed towards the biggest distributors," Iris said.
"Secondly, I kept seeing customer complaints across the whole insurance industry. While actuaries spend so much effort to come up with all sorts of insurance products with good intentions, the fact is many people find them too complex to understand.
"While technology has allowed consumers to compare different types of products, somehow, insurance was the rare exception. People did not compare before they buy because they simply weren't able to do so. Lack of trust and transparency led to people either buying the wrong insurance or ending up not buying at all. And we end up having this protection gap issue and it is the people who suffer."
Iris, alongside 10Life's three co-founders, envision the idea of using technology to make insurance comparisons. From humble beginnings, 10Life's first office was the local Mahjong game room (Mahjong is a popular board game played throughout Asia). The Mahjong table was filled with laptops, piles of insurance products and policy documents. It is where they came up with the first insurance product rating models and the first 10Life mobile app prototype.
Due to its uniqueness as the first insurance comparison website, the team attracted widespread media coverage which rapidly raised the profile of 10Life. During a live TV interview, 10Life's system crashed due to the volume of people trying to download 10Life's app.
10Life's rapid growth meant the startup was firmly on the radar of regulators and insurance companies.
At a time when 10Life's capital was limited, the team displayed innovation and engaged angel investors and venture capitalists to raise funds.
Iris recalled there were many other firsts in the initial two years of operation, and statistics indicated that most startups fail within the first two years. Iris is proud to claim that 10Life has reached its sixth year in 2022! 10Life has a fully functional website, a growing customer base and insurance partners working with them to come up with better products and solutions for the policyholder. Furthermore, the local Hong Kong media now turn to 10Life as an independent source of unbiased opinions on insurance-related topics.
Moreover, they work closely with government agencies to protect the public. Iris concluded there is still a lot of mistrust and misunderstanding from the consumers towards the insurers and the protection gap is still too big. This is what motivates her to keep going.
Haw Sin Tan
Founder of Riskk.com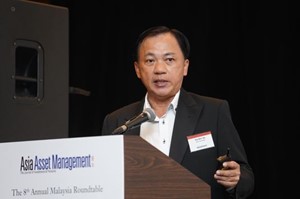 RISKK is a banking and financial system house that focuses on continuous innovation. It disassembles simple solutions to the intractable problems of the industry, which are ideal for many multinational operations.
Haw Sin started off his career in Sydney and reflected that he took minimal risks and believed he didn't fit into the entrepreneur mould. His redeeming quality is his passion and tenacity for problem solving and skill with spreadsheets.
Haw Sin then moved to Malaysia to work in derivatives and risk management and started his next stage of entrepreneurship. It was a time when risk management was a soft service. Banks went for a big name for soft services. His natural client base, the many smaller institutions, ceased operation around the Asia financial crisis in 2000. He recognised the need to pivot to services where deliveries are hard, results are recognisable and are needed daily. He focuses on developing a core processing system.
Haw Sin commented that his team is not afraid of making major changes to a stable system to achieve simplification (this practice runs against conventional wisdom).
"We developed a system from scratch where we unify fund accounting, portfolio management and risk management which opened up many innovation opportunities," Haw Sin said.
"The Unified Total Solution System is so much faster than others in the global market, eliminates many errors and fully automated many semi-manual possess to free up staff's capacity. For more than a decade, Riskk developed and harnessed off-site client support. The clients are pleased with the quick turnaround time. During the COVID-19 pandemic, their productivity takes a quantum leap as they completed two major system implementations off-site with no in-person meetings."
Haw Sin is passionate about harnessing technology to improve work-life balance. In 2018, he pioneered the four-day work week. He had never seen people so happy. It resulted in a major boost in productivity.
"It was one of my most satisfying moments of business life," Haw sin reflected.
On top of that, Riskk practice flexible working hours and work-from-home.
Haw Sin also emphasised that it requires high calibre people to develop the company, and he was fortunate to have a few of those along his journey.
"I have been growing fresh graduates and they have grown into these high calibre people. Lately, I managed to hire highly talented staff. He is a great addition to our team as we move to the next stage of our development. In Malaysia, many companies could not find the right staff even with advertising for years after years. And it is one of the unknowns we all hit," Haw Sin said.
"An entrepreneur journey is littered with many heartbreaking moments and the sweetness of angels that come by, to give you the important breaks."

The panel moved on to examine and discuss some of the big questions from the audience, including:
What is the hardest thing about being an entrepreneur/intrapreneur?
Apart from the capital and cash flow issues, the panel highlighted uncertainty, gaps in knowledge, and the ability to identify when things are not working. Moreover, switching the mindset from employee to an entrepreneur and making decisions every day on everything was difficult. The panel also commented that the pandemic has brought a new norm into the virtual environment which was a challenge to most startups in managing clients and delivering changes.
What do you enjoy the most about being an entrepreneur/intrapreneur?
The panel is proud to be a positive disruptor in the market and find fulfilment in offering innovative solutions to an everyday problem. They enjoy flexibility, freedom, variety of works while making a difference in the business world.
What characteristics are needed to be an entrepreneur/intrapreneur?
We all have strengths and weaknesses, but the panel suggests the key characteristics are dedication, adaptability, curiosity, love of learning, emotional energy, managing skills, staying hungry, being agile, and being open-minded.
CPD: Actuaries Institute Members can claim two CPD points for every hour of reading articles on Actuaries Digital.