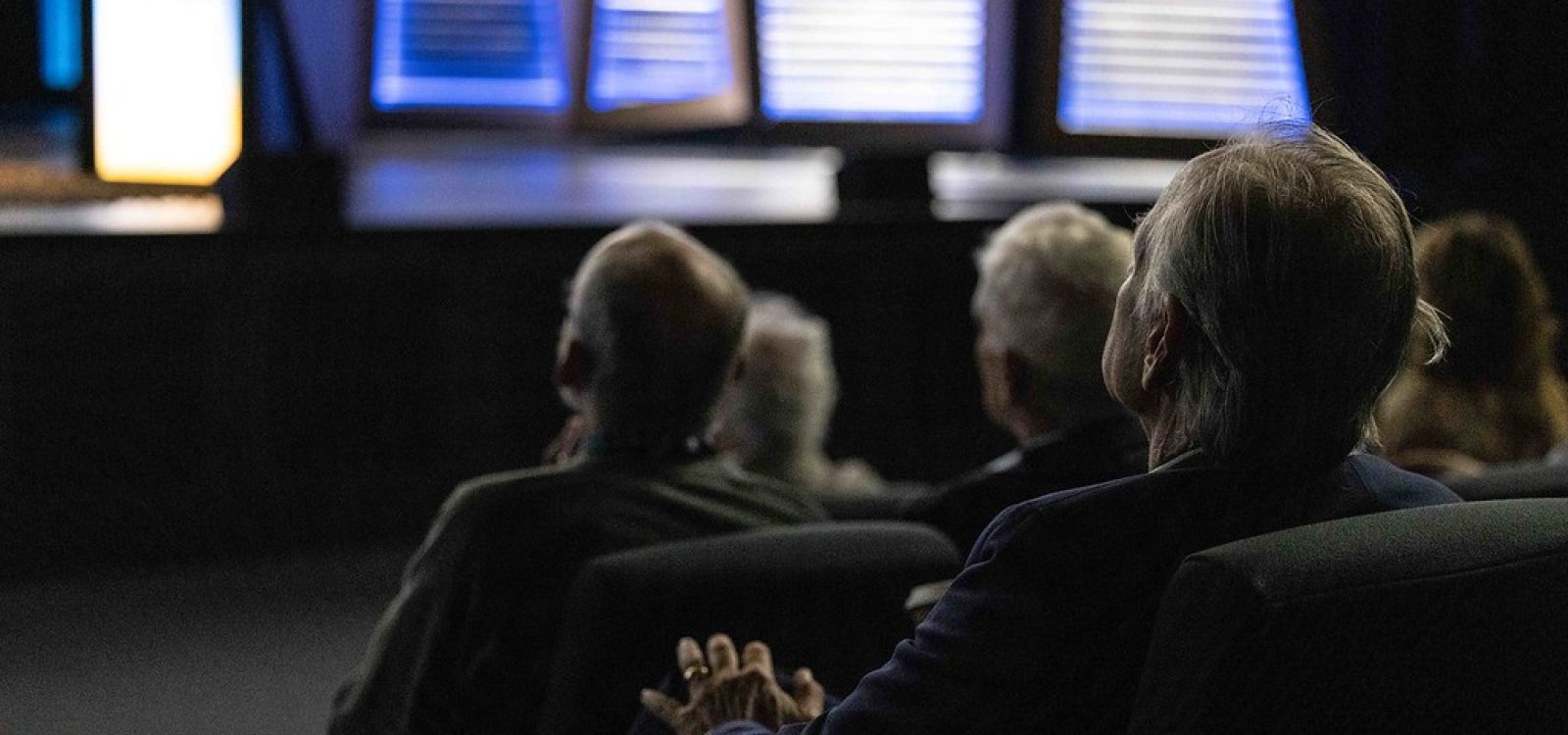 ICA2023
Building the Future of Actuarial Science
ICA2023 proved to be a memorable occasion for professionals in the actuarial arena, many of whom experienced the event for the first time.
Set against the backdrop of Sydney, Australia, ICA not only offered a wealth of knowledge of diverse topics but offered the chance to forge new connections with actuaries from around the globe. To find out more about attendees' experience, we speak to members from YAAB who shared their highlights.

Amelia Mills
ICA2023 was an amazing experience, and I feel lucky to have been able to attend in my home country. The different plenaries provided a lot of great insights into my own health practice area, as well as many others, and provided inspiration to think more about some of the big challenges that we have ahead of us as a profession, like climate change. It was great to connect with new and familiar faces from around the globe, and the conference provided a great mix of learning, networking, and fun.
Some of my highlights were hearing learnings regarding product innovation and risk management in our dynamic world and the fantastic sessions with Professor Tim Flannery and Alan Joyce.  

Ryan Starkey
ICA2023 showcased what it means to be a part of the actuarial profession. When I reflect on my experience at ICA 2023, there are three memorable highlights.
The conference kicked off with Dame Inga (former CEO of Lloyd's) speaking on the four Ds  decarbonisation, digitalisation, diversity and de-risking based on the conference theme, a "Bridge to Tomorrow". This theme is extremely relevant for young actuaries who will have to navigate these significant changes over our careers. Dame also shared her experience when working at Lloyd's, including how working in insurance overseas can be so different, which I found insightful as a young actuary.
One breakout session that stuck with me was  Professionalism Panel, which hosted a range of experienced actuaries from around the world to share their experiences and perspectives on the role of actuarial code of conduct and regulation.
Finally, it was great to meet so many actuaries, both younger and more experienced, at ICA2023. I was able to reconnect with faces from university, old colleagues and make connections with actuaries overseas. I'm looking forward to the next All Actuaries Summit and future ICAs to continue developing my actuarial skillset and growing my network.
Aidan Nguyen
Like many others attendees, ICA 2023 was my first International Congress of Actuaries.
I was taken back not just by the strength but also the warmth I felt from our profession. It made me incredibly optimistic to know that we have our own version of the Olympics, with practising actuaries from many different nations coming together once every four years. Seeing so many familiar faces and meeting quite a few new ones was a highlight for me.
As a volunteer at ICA2023, I learned about not only the logistics of hosting such a large scale conference, but built a greater awareness of the diversity of topics that my peers are practising in. From informing the practical policy solutions around climate change to the ethical dilemmas of artificial intelligence, to the very real problems that IFRS 17 is presenting to so many actuarial practitioners across different accounting jurisdictions around the world, the sessions and learnings will stick with me.
For those wanting to work overseas, the actuarial qualification is just as valuable a passport as the Aussie, American or Swiss variants! You just need to find the courage to look out for the right opportunities – our global actuarial network is an excellent pathway for those opportunities.
Mark Samuels
The general buzz during the conference was phenomenal. It had been a couple of years of mainly virtual events, and you could tell everyone was excited to be at ICA in-person and engaging in face-to-face conversation. It was amazing to meet actuaries who I had been working with for a couple of years, but had not yet had the opportunity to meet.
Another highlight was the various Keynote and Plenary sessions particularly Dame Inga Beale. Her session was really inspiring and challenged much of my thinking.
I also participated in the Actuary Like Me campaign which meant that my face and story was on the first pillar as you arrived for registration. This made sure that everyone knew who I was, so that definitely helped! Jokes aside, it was great to network with actuaries from all over the world and to learn how each country deals with related but different issues within their own jurisdiction.
Sophia Songberg
ICA2023 was an experience of a lifetime! It was inspiring to see so many actuaries  in the same place, ready to listen, talk, discuss and have fun! I truly felt that I grew as an actuary during the Congress as I expanded my network, practised soft skills, learnt new modelling techniques and gained a greater understanding of pressing issues like climate change and AI that will continue to be a greater focus for actuaries now and into the future.
All the sessions showcased the breadth, diversity, international knowledge sharing and skill of our profession. I attended a mixture of health and general insurance sessions, where it was very interesting to hear about emerging insurance markets overseas and how they are coping without quality data, to more developed markets where advanced data analytics techniques are being used to assist with inefficient operational processes.
Every night event and meal break was a networking opportunity. I personally loved hitting up the Messina van every day with new and old peers from across Australia and overseas! The first night showcased Australia, with native foods, surf & turf, and a lifeguard on stilts. The second night was a Vivid cruise and then dancing and rides at Luna Park – it was such a highlight! The last night showcased Japan, where the next ICA will be held. I also enjoyed meeting my fellow Young Actuaries Advisory Board members and other young actuaries (there was a meet-up organised for the first night) in person.
Thank you to all the speakers for your time and passion, and to the Actuaries Institute for all your hard work holding such a successful event. I would also like to thank PwC for giving me the opportunity to attend this event.
_________________________________________________________________________
ICA2023 demonstrated both the diversity and dynamism of the actuarial community, as well as the shared belief in our responsibility for, and opportunity to, address pressing global issues, to learn from each other and to continue to innovate in a rapidly changing world.
Visit our ICA2023 Hub to explore over 200+ concurrent sessions with 400+ speakers and plenaries from presenters all over the world. To learn more about YAAB, visit their webpage. To find out more about our upcoming events, visit our Calendar.
CPD: Actuaries Institute Members can claim two CPD points for every hour of reading articles on Actuaries Digital.