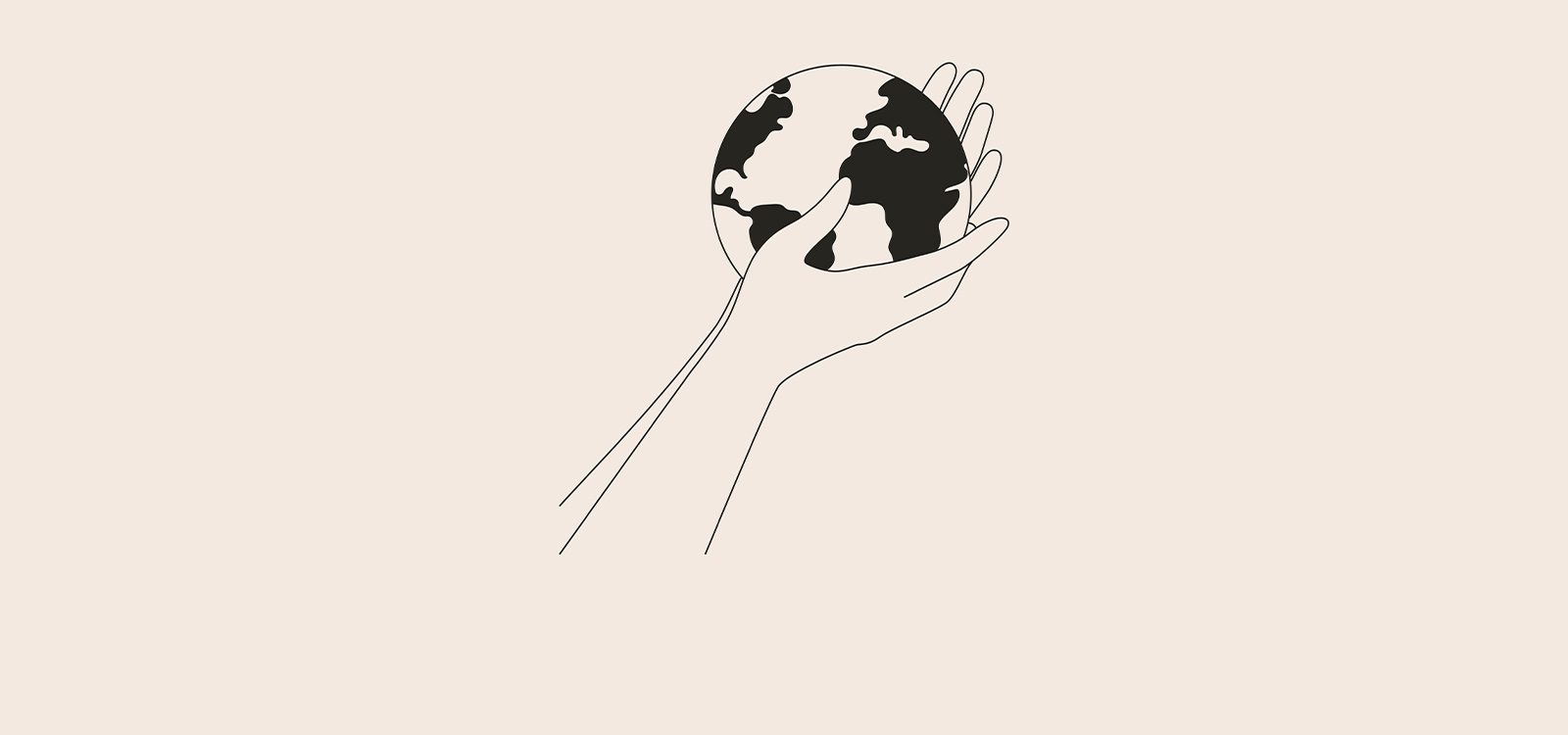 Event Reports
Changing climate, changing norms, and where our future lies: International Women's Day event addresses the big issues surrounding climate sustainability
The Actuaries Institute's International Women's Day Virtual Insights event was an opportunity to discuss the intersection of climate change and how women around the world are bringing about positive change.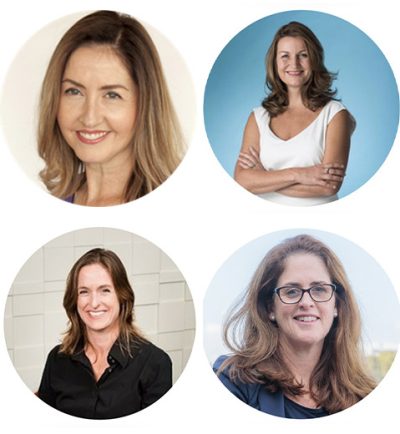 Actuaries across industries this year tuned in to the session that covered the important topic of Changing Climates: Equality today for a sustainable tomorrow.
Institute President Annette King opened this year's event and introduced the panel, including Nicolette Rubinsztein, Non-Executive Director at Greenpeace Australia who facilitated the Q&A discussion. Nicolette was joined by Alison Drill, Swiss Re's Head of P&C Structured Solutions, and Kate Lyons, Group Head of Sustainability at QBE Insurance.
The panel dove into conversations that drew upon many different themes and topics from making long-term decisions around mitigating climate change, the role of actuaries in the complexities of climate change space, and adapting to the disruption climate change is creating across multiple industries.

Alison Drill on why women make perfect long-term investors
The session opened with a question: 'How am I changing the climate of gender equality and building a sustainable future?'
Alison started the discussion with the need to listen to scientists when it comes to climate, seeing firsthand the impacts.
"It's so important as an actuary, to listen to the scientists and understand how, what we're seeing on the climate change side is making these kinds of events more likely to occur both in terms of frequency and severity," she said.
"I was working in Bermuda in 2005, and I think that combination of events, (Hurricanes) Katrina, Rita, and Wilma really brought home just a massive appeal to the reinsurance industry at the time."
Alison said her experiences have led her to see how savvy women are when it comes to making long-term decisions.
"I did my CFA (Chartered Financial Analyst) back in 2003-2005, and I read a very interesting piece of research at the time into the way that women are investors," she said.
"The high point of that was that women generally are better long-term investors. That kind of mindset about thinking long-term is so important for this climate change discussion."

Kate Lyons on the year that was for women, diverse thinking, and global catastrophes  
On the same question, Kate drew upon her personal experiences and opened with comments on how 2021 highlighted remaining issues for women in Australia.
"We are still looking at domestic and sexual violence and workplace cultures really carefully," Kate said.
"These issues were heightened by a couple of amazing female leaders who are extremely brave in the last year. And I'll name Grace Tame and Brittany Higgins, especially. I think that as a woman and seeing what I've seen in my career over in different workplaces and different inequalities around society, I just really applaud them for their bravery and for standing up."
Kate echoed Alison's point on the need for everyone to think more long-term. This wasn't just for the health of the planet, but also to meet customer expectations.
"We have a social license to continue writing insurance in this business, in this industry. And I think we've actually evolved now to a space where climate and sustainability are actually a business imperative for the financial services sector," Kate said.
"And to Allison's point, we really need to integrate that long-term thinking within our organisations, if we are going to be able to continue to attract customers in the future."      
On the topic of pricing for climate change, Kate believes actuaries continue to struggle with pricing natural catastrophes, reinsurance treaties, and trying to navigate the models.
"We're seeing a lot of variability that happens naturally in natural hazards, but also we were seeing really vulnerable building stock, building codes that weren't necessarily early fit for the areas," Kate said.
"And it's going to have a lot of interesting work around figuring out how we're going to meet our commitments to climate action and net zero pathway along with, five priority sustainable development goals, which include reducing poverty and inequality."

Australian government's response to climate change
Nicolette touched on her experiences working on the board of Greenpeace and their campaign to work with businesses to help them adopt a transition to 100% renewables by 2025.
Nicolette said while the campaign was successful, there was still a gap in national policy around climate change.
"You can't help thinking in Australia that our biggest issue is there's a vacuum of federal government policy on climate change," she said. "There's obviously a whole movement happening."
Nicolette then threw to the audience for questions.

Q&A: Can we seize the current difficulties as an opportunity?
"This is an opportunity to continue what should be a measured and reasonable debate," Alison said.
Alison encouraged everyone to become active, engaged, listen to the science, and have a voice.  
Kate agreed and mentioned events such as the black summer bushfire amplifying the messages for some sensible debate.
Kate also said disruption in the renewable energy space can push policy.
"There's quite a lot of disruption, and I hope that the disruption means acceleration in the right direction towards net zero, but there's no guarantees," Kate said.

Q&A: How do you choose where you can make the most difference to sustainable outcomes and especially climate professionally in politics or as a consumer, what would your advice be to all of us?
"Money talks and actually how you invest your super is the biggest, simplest change you can make," Kate said.
Kate went on to say that the cost of renewable energy sources was getting cheaper and cheaper, making it easier for everyone to make a switch. She then asked the audience to question their consuming habits. 
"Just think a bit more about who you're buying from and what you're buying."
Allison said it was important as a mother to explain to her children about the environment.
"There's no age that is too young and, frankly, my kids in many ways are so much better informed and aware than I am on some of these issues," she said.
Alison also stressed the importance of balance when it comes to dealing with the issues and also life and work.
"For me, it is a question of prioritising and also recognising I don't have to do everything. I can break off a small piece of time and say, this is important to me professionally and personally," she said.

Q&A: As a white female actuary, I've always felt very included, both in professional and personal circles that I work and live in. What advice do you have for me and others like me, who would like to better understand the perspectives of others who haven't been so privileged?
Kate said it was important for her to see the experiences of others firsthand. She explained the challenges many first nations women face with domestic violence, particularly in remote areas.
"One of the best things I've done in my life was walk the Larapinta for the indigenous women's group, the NYP people just outside of Alice Springs and they hosted us. They welcomed us to country," she said.
"And every night there was someone there at the end of our 30km walk each day to tell us about their lives and their experiences. And it was the most enriching thing I've ever done."
Nicolette agreed and said she was incredibly moved when attending a protest rally this year on Australia Day.
"It's another example of listening and learning and I took my kids along. It had a huge impact on me actually," she said.
Nicolette then asked Alison what is the bias in changing climates and how should this be managed?
Alison said having open debate and communication to challenge preconceptions about who will be impacted is very important.
"It goes to the core of everything we're talking about that any changes that are implemented or made either in adapting to climate change or the cost of mitigating need to be equitable across the community," she said.
"I think that goes to embedding that question around equity into all of these discussions."

Q&A: What can investment management firms do to make their workplace culture more supportive for female investors?
For the final question, Kate reiterated the importance of data and research when supporting better female representatives across your organisation.
"You've actually got to do the research and find out where you don't have them. Are you getting graduates in equal measures between males and females? If not, why not?" she said.
"Ask the questions around the pain points for women if you are seeing them drop off and often it's around flexibility at work. Can women work part-time, support a family, and still have a really interesting role where they feel empowered?"
Nicolette wrapped up the session by thanking everyone for a successful event that brought an actuarial perspective to climate sustainability and diversity.
CPD: Actuaries Institute Members can claim two CPD points for every hour of reading articles on Actuaries Digital.