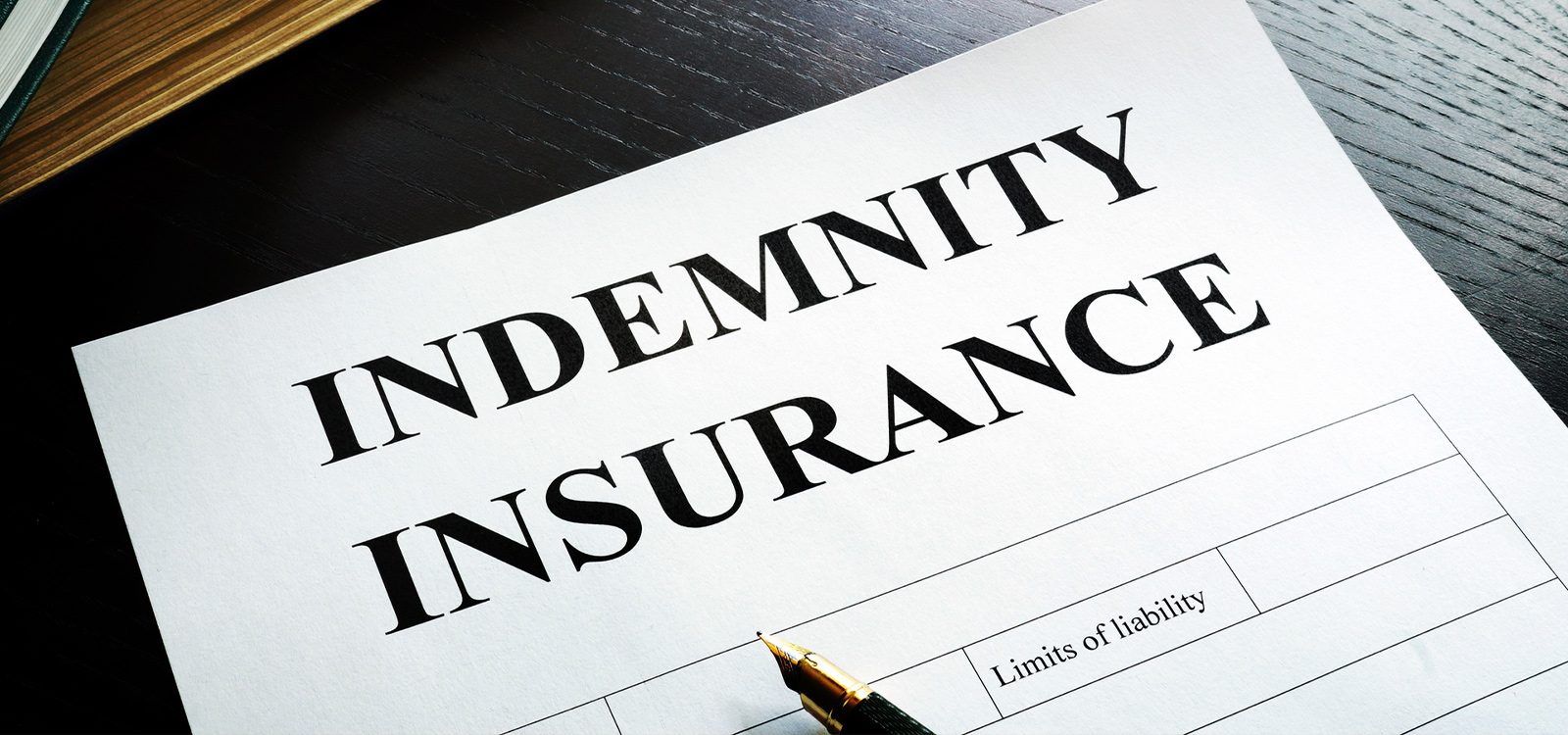 Features
Tim the Tradie's quest for PI insurance – Part 2
In Part 2 of a three-part series, fictional character 'Tim the Tradie' investigates who's responsible for a residential building incident. While ALL building practitioners are now on the hook, the question of "who pays?" still remains…
Catch up on Part 1, where Tim discovers that getting professional indemnity insurance in Australia's residential building industry is…hard. Follow Tim as he begins to investigate why his PI insurance is so difficult and expensive to get, and what events lead to this current predicament.

Defects – who pays?
It was Tuesday, and Tim sat in a not-so-comfortable chair in a not-so-air-conditioned office, staring across a not-so-cheap desk.
Previously, Tim had worked in the UK, from Timsville, to Moonflower Valley, and most recently, Mendham Harbour. In that time, he had focused on single or double-storey houses. But since moving to Australia, Tim and his business partner started working for a developer involved in high-rise apartments.
"So, you want to know what's been happening in the construction industry?"
On the other side of the desk was Larry the Lawyer, pacing back-and-forth, wearing away the carpet as he spoke.
"But Tim, let's get one thing straight – when there's a building defect, the building owner is almost always the one that pays. BUT…they can try to recover those costs or try to pass on some of that responsibility. That's where it gets complicated."
Larry stopped momentarily, took a deep breath, then resumed his slow carpet destruction.
"So, in New South Wales, the Home Building Act 1989 makes sure all contracts have warranties in them, whether literally written in the construction's contract or not. If there's a major defect, breaching the warranty that the builder completes their work with due care and skill, the owner can claim against them. There's limited windows of time, but this is the most common and straightforward way for an owner to claim against a builder or developer."
Tim scratched his chin. "So, the owner pays, but can recover against the builder or developer."
Larry nodded. "This is the legal side of things, but what about insurance? For buildings three storeys or less, the builder needs to have builders' warranty insurance for that specific construction. Or home building compensation, home indemnity insurance, domestic building insurance, home warranty insurance, whatever insurers decide to call it, especially depending on the state or territory. But this is only for the benefit of the owner, as it only kicks in in some circumstances, such as if the builder is dead. Or worse, insolvent."
Tim internally questioned whether Larry had his priorities sorted out.
Larry continued. "The only exception is Queensland, where builders' warranty is fully managed by the government, and covered in ALL circumstances. Now, for buildings four storeys or more, referred to as class 2 buildings, builders don't need insurance on the specific building. I'm not talking about their PI insurance, yet.
"But, since 1 January 2018, the Strata Building Bond and Inspection Scheme in New South Wales requires developers to put up a bond worth 2% of the building's contract price, which can be used in the event they have to compensate for or repair a major defect. This only lasts maximum two years before the developer can get their bond back.
"So, again, whether small or big building, homeowner or strata owner, the owner pays. But builders' warranty insurance and strata building bonds are some PARTIAL ways for the owner to recover the costs.
"Now," Larry smiled. "Here's where things get interesting."
Tim leaned closer.
"The Design and Building Practitioners Act 2020. Instead of just the builder or developer, it now says that anyone involved in the construction of a building owes owners a duty of care. We're talking about architects, certifiers, supervisors, companies that manufacture the materials… no one's off the hook. However, it's a more complex avenue for the owner to claim through compared to the Home Building Act."
Larry finally stopped pacing and sat in his chair behind the desk, directly facing Tim.
"On the insurance side again, this is where Professional Indemnity insurance comes in. This is what you've been waiting for Tim, don't get too excited Tim."
Tim somehow managed to control his excitement.
"Whether the building's a single dwelling or a multi-storey high-rise, or whether you're a builder, developer, architect, certifier, project manager, contractor, financier, consultant, or any other building practitioner – when there's a major defect, and the owner claims against you, you're expected to have PI insurance."
Larry paused, and Tim finally saw an opening. "OK Larry, what you said explains why some insurers might not want to offer insurance to practitioners that are now more on the hook or at least make it more expensive for them. But my insurance broker told me that all PI insurance being offered excludes illegal cladding risks. I thought that to conduct my business, I had to have full and complete PI insurance, right?"
Larry smiled again. "Yes and no."
Temporary exemptions to the exclusion
It was Wednesday, and Tim sat in a Zoom call with Wendy, his business partner of many years. Seeing her familiar face on his laptop screen made him feel more at ease.
Wendy raised an eyebrow as she spoke. "Sounds like your chats with Barbara and Larry went… well?"
"Well, I now have some idea about what's been happening in the industry." Tim frowned. "But that brings us to our PI insurance. Barbara the Broker mentioned that Lloyd's of London may have been offering exclusion-free PI insurance since late 2020. But otherwise, it seems like we can only get PI coverage with an exclusion on cladding."
"Is it just ACP cladding?" Wendy asked.
Tim put his head in his hands. "I'm not sure. Most of the time insurers say the exclusion is for 'non-compliant cladding'. But in Victoria, ACP wasn't banned at the time of the Lacrosse construction, and even now, Larry says certain compositions of ACP are still allowed, for example where the plastic component is no more than 7% by mass. A similar allowance exists here in New Sout Wales, as well as in some other states."
A moment silence, then Tim raised his head, grimacing. "Speaking of other states, how's it been where you are?"
"Well, we've found some practitioners are allowed to have PI coverage with the exclusion. For example, from the work we've been doing in Queensland, private certifiers have been able to operate with PI insurance with the cladding exclusion since mid-2019 under an amendment to the Building Regulation 2006. The exemption was meant to end on 30 June 2021, but late last year, they extended it until 30 June 2022. Seems like practitioners are still struggling to find exclusion-free insurance."
Wendy continued. "We've also won some contracts to help the Victorian government remove non-compliant cladding form existing buildings. Even though insurers there have continued to exclude cladding in their PI policies, the state government has arranged, through an insurance broker, for 10-year exclusion-free PI cover for practitioners carrying out this rectification work. The government even pays the premiums!"
Tim nodded. "I think New South Wales is in a similar situation with the exemption for PI policies with the cladding exclusion. Barbara believes they've also extended the exemption to next year. And I've heard that there's exclusion-free insurance as part of the New South Wales government's Project Remediate. But it's hard to find definitive information…"
Wendy smirked. "You know who you should talk to? Bowlam. I hear he's in town."
Seemed like Tim had one more conversation to have.
Keep an eye on Actuaries Digital for Part 3, where Tim investigates the recent machinations of government and the proposed insurance product that's meant to help solve the PI problem. This calls for lunch with an old 'friend' of Tim's…

In case you missed it, catch up on Part 1.

CPD: Actuaries Institute Members can claim two CPD points for every hour of reading articles on Actuaries Digital.