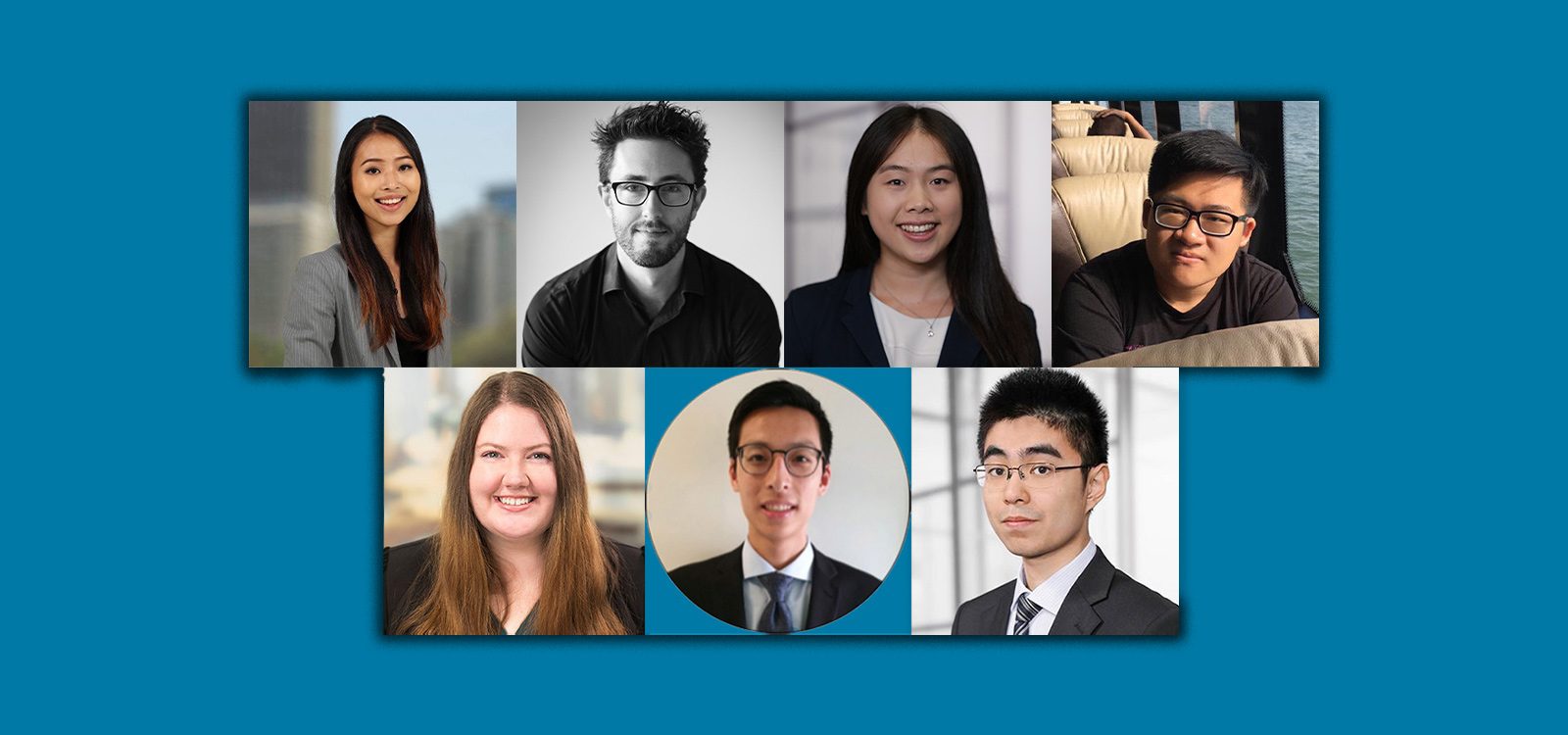 I am an actuary
I am an Actuary – December 2021
In this final edition of 'I am an Actuary' for 2021, read the unique stories of how actuaries Adrian Portell, Christine Li, Crystal Mai, Joshua Irawan, Krystal Cook, Nathan La and Tim Rao came to practice in the profession.
Adrian Portell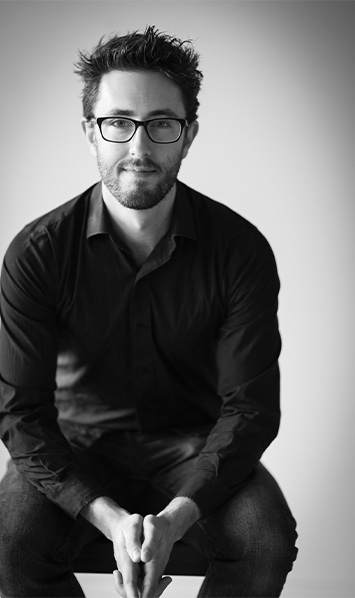 I've had quite an unusual journey to where I am now. Mathematics and music have always competed for my attention, and I left the decision to study maths seriously right up to the last minute at university. After completing my Bachelor of Science in 2004, I wasn't immediately sure how to use that training and took a job on a cruise-liner to sail around the world for six months, entertaining the passengers at night by playing the piano.
When I returned home I was eventually convinced by someone to give actuarial science a try so I enrolled in some further studies. A year or so later I was lucky enough to land a graduate position with Finity Consulting in Melbourne.
It turned out that the internal battle between maths and music hadn't been completely won and after six months in my new role I decided to give a music career a real go. My manager and other colleagues were very understanding and supportive of my decision and I was lucky enough to land a job playing the piano on the production of Jersey Boys fairly soon thereafter.
For about ten years, I worked on most of the big shows in Melbourne: Mary Poppins, King Kong, Strictly Ballroom, Matilda and finally The Book of Mormon (my absolute favourite). My job consisted of running rehearsals with the cast during the day, then conducting the orchestra or playing in the band at night.
A few years ago, with my two daughters starting school, working on weekends and evenings was becoming more and more difficult so I got in contact with my old manager at Finity. It was quite a serendipitous meeting, as they were very keen to hire a new analyst at the time
I'm still completing my studies for Associateship and Fellowship and I can certainly say that studying with a young family has its challenges! The work is always interesting and I'm lucky to have a great and supportive team of people to work with at Finity.
Christine Li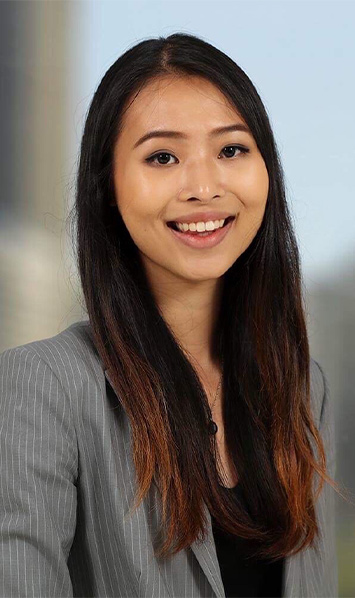 I'll be honest and say that when I was choosing my Uni degree, I picked Actuarial Studies as a last-minute decision. Was it an easy degree? No. But was it rewarding? Yes.
Whilst the work that I eventually came across was no doubt riveting and challenging, it was the people I met that made this experience truly rewarding.
A couple of years into my degree, I entertained the idea of moving away from actuarial and explored internships in asset management and risk management. However, I never quite felt like I'd found my own area of work. I graduated from UNSW in 2019 and went on to be an analyst at Mercer. From there, I explored various projects covering investments, wealth management, superannuation and retirement income.
At some point for everyone, amidst all the different projects, you'll find your area of work. For me, that was in superannuation.
Along the way, I've also been lucky enough to meet some inspiring people and amazing mentors who have given me opportunities to explore more of superannuation. This undoubtedly includes my current involvement in the Superannuation and Investments Practice Committee (SIPC), where I've had the chance to hear from some great minds in the industry discussing topics that are pivotal to all the changes that have been happening recently. Hosting the SIPC's podcast series also gave me an avenue to pick the brains of some wildly smart and accomplished individuals who, you can tell, are passionate about their work. I can already see some great developments and synergy happening in the space and I'm excited about what the future holds.
Crystal Mai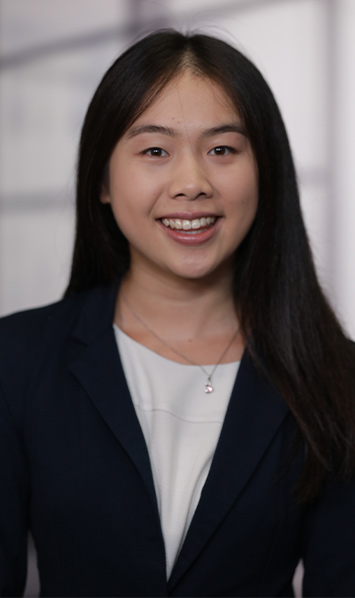 My first recollection of the word 'actuary' was in year 10 when an actuary shared her career story. I remember being in awe of her confidence and the volunteer work she had done with her actuarial skillset.
I didn't think much of it until I had to choose a university degree, and my careers' adviser convinced me not to pursue wedding planning. Fortunately, I was awarded a UNSW Actuarial Co-op scholarship which fast-tracked me into the world of insurance, modelling and sense checks.
The scholarship gave me the opportunity to work at iCare, PwC and TAL, and those experiences solidified my desire to become an actuary. I found myself surrounded by people I was eager to get to know better – highly intelligent and with a fascinating sense of humour.
I am now a graduate of the PwC actuarial team, studying the GI exams. I spend my spare time baking, practising yoga, hiking, and umpiring netball. I have been umpiring for eight years and can't get enough of it. I love what it teaches – to not take things personally (I'm yelled at a lot), to push harder, and to get up faster each time I fall.
I'm excited to see how I can apply the skills I learn in netball umpiring to my career, and also my actuarial skillset to volunteering work. Thanks for reading my story and I hope our paths will cross at some point!
Joshua Irawan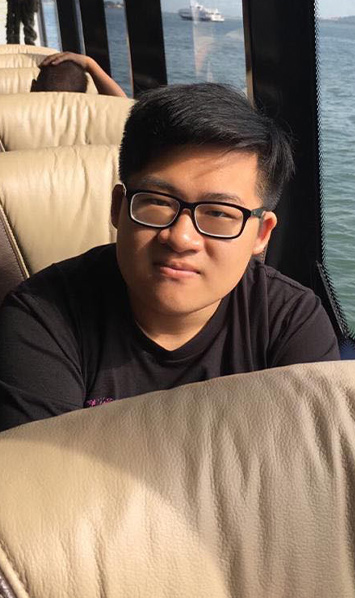 Whenever I am asked what I do, I always give a different response. Not because I want to give the same response but rather I cannot! Aside from completing my final exams as a high school student, choosing what to study in university was one of my most difficult tasks. But I knew I wanted to study something that's mathematically challenging and takes me on a career journey where retirement is not a desire. I eventually came across the word 'actuary'. My interpretation of an actuary at that time was a professional particularly skilled in maths that advises on uncertainty. Fast forward to today and I realise that an actuary is much more than that. The 'actuary' brand is a dynamic one, which would explain why I end up always giving a different response to the question 'What do you do?'
I currently work in Deloitte's Actuarial Agenda practice and was previously at Rice Warner which I had joined after completing my degree. A lot of my work revolves around the superannuation and investment spaces where I have been involved in financial modelling (e.g. DCF, CLV), tenders (e.g. advisory, analysis) and business development. I've also had the opportunity to do work in general insurance, which is outside my usual focus.
When I am not working, there are several things I like to do but I particularly enjoy photography because it's a fun and amazing platform for me to exercise my creativity. I began my interest in photography when I took photos for the Actuarial Students Society as a university student. It's fantastic how going down the actuarial pathway led me to discover a hidden passion and I am sure that anyone going down the same path will enjoy a similar experience.
Krystal Cook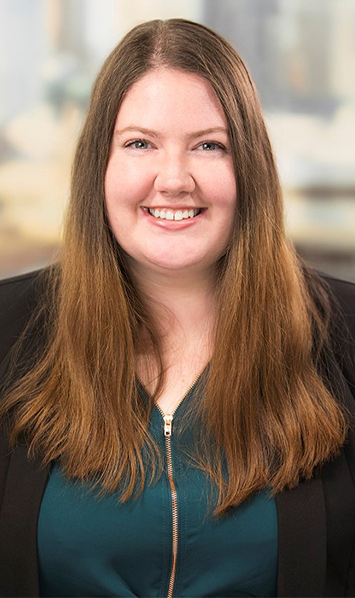 I didn't always know that I wanted to be an actuary, so have taken an unusual path to becoming the actuary I am today.
When I was finishing high school, I hadn't decided what I wanted to do with my life. I wrote some options on pieces of paper, put them in a hat, and let the luck of the draw decide for me. With the decision made, I headed to UWA to study a Bachelor of Science, majoring in Astronomy and Astrophysics.
I enjoyed it, so continued with a Masters in Astronomy and Astrophysics. However, after my first taste of a career as a research scientist, I decided it wasn't the career for me. So, I finished my degree and headed back to the drawing board.
I knew that my strengths were in mathematics and data, and I wanted a career where I could work with people to understand data and use it to drive insights and help solve important problems. I did my research and talked to family and friends, and that's when I decided that I wanted to become an actuary. I went back to university and completed a Masters in Actuarial Science.
In 2018 I started at PwC in the Perth actuarial team while continuing my actuarial studies. Working at PwC as a consulting actuary has given me the opportunity to learn from many experienced actuaries. I have worked on a variety of traditional and non-traditional actuarial projects in industries including health care, government and mining. Projects range from actuarial valuations in the accident compensation space to analysis of hospital patient trends in the healthcare sector, to helping businesses understand the potential impacts of COVID-19. It always amazes me just how widely applicable the actuarial skill set is in helping to solve important business problems.
Nathan La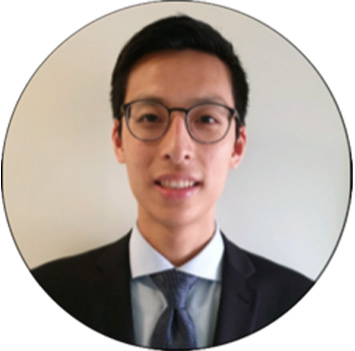 I first heard of the role of an actuary through a University tutor. It was through my interactions with him that I developed a passion for the field. We talked endlessly and candidly of the plights of an actuarial student, reflecting on the late nights of studying to the juggling of social commitments. But we also discussed the wonders of the actuarial world and how actuaries can contribute to society. These conversations filled my imagination and I needed to know more – I was determined to become an actuary.  
After my graduation, I took a slight detour and settled in a tech consulting firm. I had heard so much talk of the growing importance of technology and data and I wanted to ensure that I was well placed to succeed in the industry. Here I acquired crucial programming skills which enabled me to build my own programs and contribute to the technical uplift of BAU processes. More importantly, however, I gained a profound appreciation for what role technology can play in the transformation of business processes.
Following my short stint in tech, I decided to kickstart my actuarial career at a life insurer twelve months later. Despite the uncertain journey that is the path to Fellowship, it was an easy decision for me. The world is rapidly innovating but change in the profession is still nascent and I want to be at the forefront of this momentum shift.
Now I am a pricing analyst at a life insurer involved in the group insurance business for the industry, master trusts and corporate funds. As I progress towards Fellowship, I'm eager to see how I will grow in the face of innovation. However, even more than that, I am excited to see what's next for the industry and the profession.
Tim Rao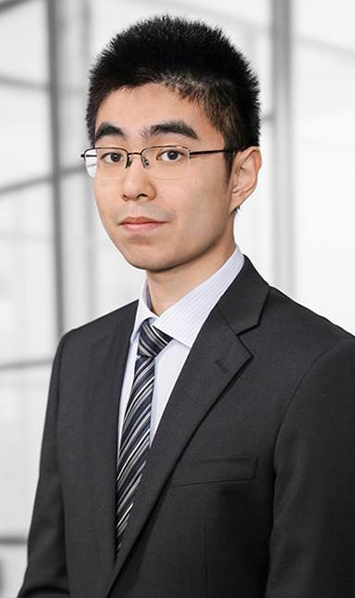 I have never been too sure of where I wanted to go, or who I wanted to be. In high school, I was always interested in Science (especially Food Science), Technology and Mathematics but I had no interest in engineering, finance or economics. And yet, I chose to start a degree in Actuarial Studies.
At UNSW, I was fortunate enough to come across some great lecturers who helped grow my interest in economics. However, there were still times when I questioned whether this was the right path for me, if I had made a mistake, or if it was too late to turn back. I suppose I fell for the sunk cost fallacy, and I told myself to keep going and push through to the end.
When I finished my degree, I was quite lucky to start as a graduate at PwC in early 2021. My journey so far has led me to meet so many incredible people, each bringing their own interests and passions to life. I was even able to find others who share my enthusiasm for all things cooking and food-related.
In the end, I'm glad I chose this path. I enjoy actuarial science but I particularly cherish the relationships and experiences I've had so far on my career. I used to look back and wonder if there would be enough time to try something new but I now realise that we aren't just data scientists, mathematicians, or financial experts. We're cooks, artists, musicians and environmentalists, and so much more.
Whilst I'm still unsure what the future holds, I can still try my best going forward and hope everything will work out. I know that as long as we make time for our interests, we will always have room to be ourselves
CPD: Actuaries Institute Members can claim two CPD points for every hour of reading articles on Actuaries Digital.