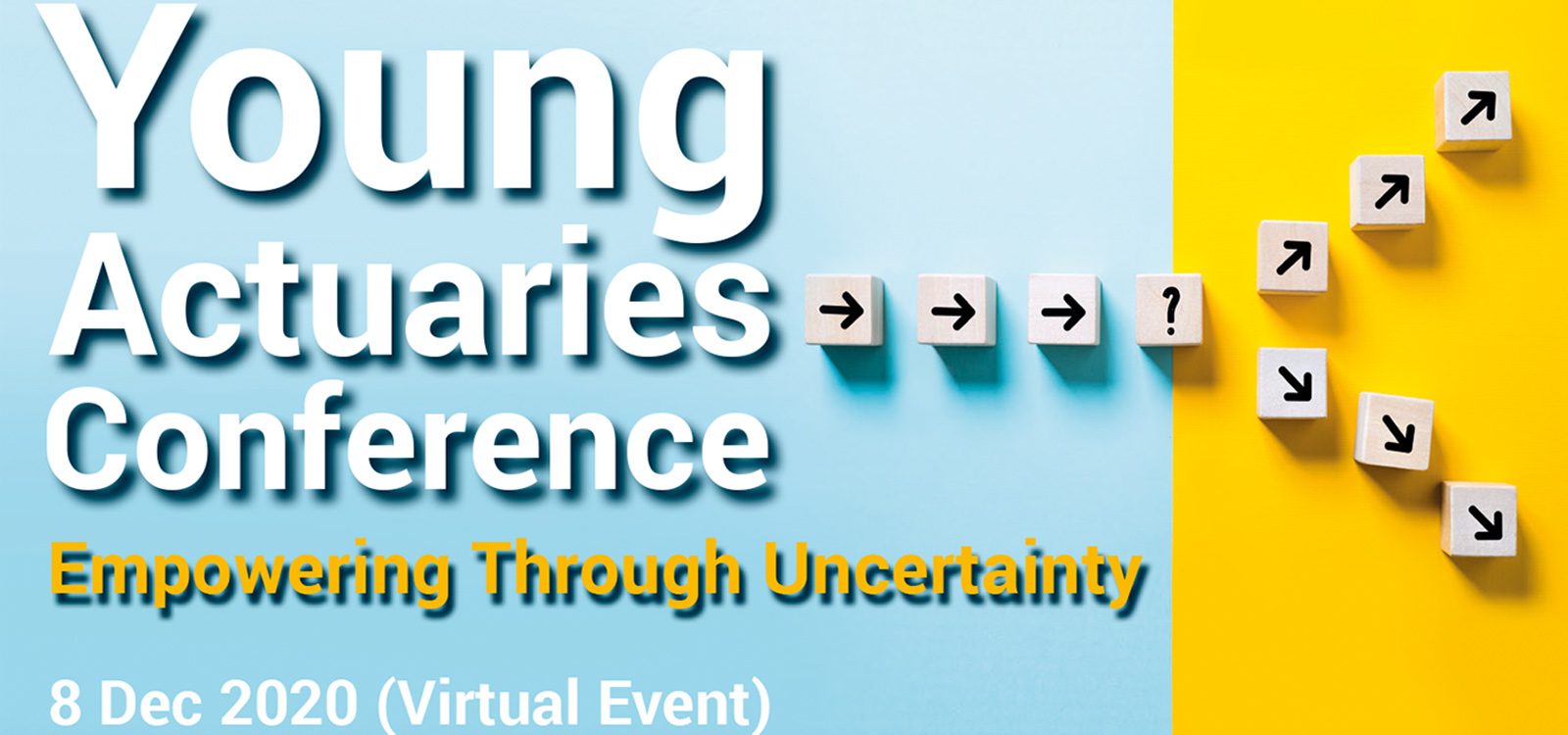 Podcast
2020 Young Actuaries Conference goes virtual
The conference that every young actuary has been looking forward to all year is action-packed and right around the corner!
With the upcoming annual Young Actuaries Conference (YAC) fast approaching on Tuesday 8 December, James Aclis, Convenor of the Organising Committee and Michelle Dong, member of the Organising Committee discuss the origins of YAC and provide an exclusive sneak-peak of the program, speakers and virtual networking for the 2020 conference in the latest Actuaries Institute podcast.
Listen to the podcast:
Listen to "2020 Young Actuaries Conference goes virtual" on Spreaker.
The YAC's content is focused on knowledge and skills relevant to people starting out in their actuarial careers. This conference has completely sold in each of the last three years. In comparison to previous years, YAC 2020 will be a virtual event for the very first time and, as James and Michelle note, "the advantages of holding a virtual conference means that there is no cap on attendance, overseas actuaries can attend and registration is being offered at the low price of $70 for members and $75 for non-members."
As in previous years, the members of the YAC Organising Committee are from a variety of actuarial backgrounds – corporate, consultancies and other areas of the industry, and as James comments, "the diversity on the Organising Committee gives us a great range of perspectives in terms of what topics young actuaries actually want to hear about, and what they want to gain from the conference."
Michelle is excited about YAC 2020.
"I'm very interested in hearing from experienced professionals in the industry in terms of what they've learnt along the way, why they've chosen their career paths and the skills that they have learnt."
With 13 speakers across four plenary sessions, including speakers from IAG, Pacific Life Re, finity, Taylor Fry, Quantium, Rice Warner, KPMG, EY, ASIC, and other specialists
Young actuaries can expect to gain insights into the impact of COVID-19 on the insurance industry, get behind-the-scenes of the big changes affecting the industry, learn more about unique emerging opportunities and risks for actuaries, and hear from experienced professionals in different fields on how young actuaries can 'step up' to make the most out of their careers.
As James commented, "This is a great way to experience what else it out there and what opportunities you may get involved in over the next one, two, five or ten years."
While virtual networking may sound like a foreign concept, James and Michelle urge attendees to try it. As James said, "You don't need to dress-up, or there's no interrupting people eating canapés in the middle of conversation." He urges everyone to attend the networking event as 'it's a great way to start building connections with people just from being aware of who's out there."
Click here to register for the 2020 Virtual Young Actuaries Conference.
Listen to the podcast and hear more from James and Michelle on the knowledge gained from previous YAC events and the skills and tools picked up along the way.
CPD: Actuaries Institute Members can claim two CPD points for every podcast listened to.