Event Reports
2020 Actuarial Hackathon Showcase
The highly anticipated 2020 Actuarial Hackathon Showcase wrapped up last week. Sam Maitra, Organising Committee member and MC for the first online version of the event, shares the highlights.
What is the Actuarial Hackathon?
The Actuarial Hackathon is an Institute supported initiative, with teams of actuaries working together to solve business problems faced by charities. On Tuesday 21st July 2020, volunteer actuaries and charity representatives gathered (virtually!) for the Actuarial Hackathon Showcase, a night where the teams presented findings to their peers and the charities involved.

The showcase was opened by President Hoa Bui and sponsored by Finity and Pacific Life Re who were generous in their continued support of the event.

The Charities
In its third year running, the Actuarial Hackathon was privileged to work with the following leading Australian charities:
Cure Brain Cancer Foundation
Benevolent Society
Ardoch
Envirojustice
Cancer Council NSW
Prison Fellowship Australia
WWF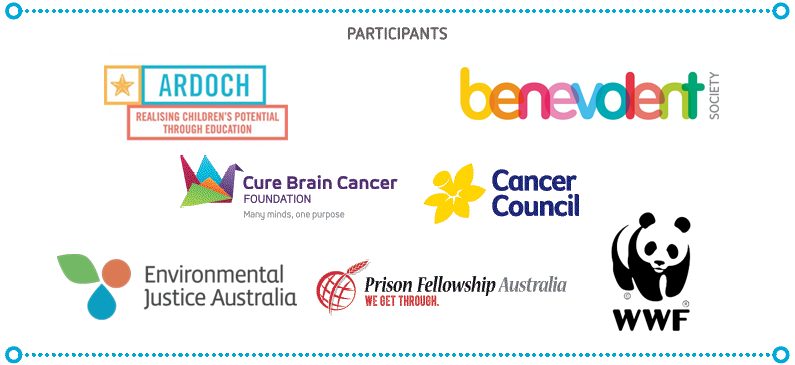 The Outcomes
The 2020 Hackathon saw 40 volunteer actuaries tackle 9 challenges, ranging from data-driven problems to broader business issues that required research and external data. Each problem had unique and varied challenges, whether it was understanding the specific context of the industry the charity operated in, a lack of data availability, or tackling issues that are atypical for an actuary. The outcomes our volunteer actuaries achieved for our charity partners included:
Cure Brain Cancer Foundation – the teams identified the volunteer demographics that had the highest value to enable more targeted fundraising activity. The Actuarial quote of the night has to go to one of our CBCF volunteers "Then we were able to do the fun stuff, [the analysis]!"
Benevolent Society – the first team built a model to estimate the economic value of older Australians to society. However, like all good actuaries they saw broader application of their work and made it into a decision-making tool that could help inform policy changes impacting the elderly across a range of areas. The second team built a Social Return on Investment model for an initiative that could be easily adapted across Benevolent's broader suite of programs.
Ardoch – identified the ideal volunteer profile and mix of programs to improve engagement with education partners. Numeracy programs stood out… developing actuaries of the future!
Envirojustice – estimated the health burden of air-pollution for Australia's coal-fired power stations so they could advocate for better pollution saving measures.
Cancer Council NSW – this presentation included a Lego animation in demonstrating how to better predict revenues from bequests (donations left in wills)!
Prison Fellowship Australia – the team showed which volunteer activities carried more meaning and ways they could engage better with their volunteer base.
WWF – established a framework and a tool to estimate the economic cost of the recent bushfires in Australia (their calculations indicated a cost over $16b!).
The quality of work and the value delivered to these charities was impressive.
The event was different this year. Being online meant we missed out on some of the experiences of past events, where actuaries and charity representatives would mingle and discuss ideas and opportunities. However, the good vibes still flowed, aided by charity representative joining to present and being available for Q&A, to help us all hear first-hand the impact we had on their cause. The gratitude they expressed to the volunteer teams was humbling to all involved.
Another positive that came out of having a virtual event was that it meant the sponsorship money provided by Finity and Pacific Life Re was generously donated to our participating charities. 
The night ended as most virtual calls these days – with Trivia! Congratulations to Anita Mansbridge who won a prize to donate $900 to her challenge charity WWF!
Concluding Remarks
The Hackathon is my favourite event on the Institute calendar because it demonstrates the great skills actuaries have to offer, that those skills can easily transfer to non-traditional areas and that this can combine to have a positive impact on society. This should make us all proud to be a part of the actuarial profession. 
Well done to all the participants this year and thank you again for being a part of the Actuarial Hackathon! For those who unfortunately missed out, fear not – there will always be next year so keep your eyes peeled on Institute communication!
I need to acknowledge the other members of the organising committee who worked together for over nine months to make this a reality:
Sarah Highet
Desmond Muzorewa
Hitoshi Sonobe
Sen Nagarajan
Alice Truong
Farheena Ahmad
Joy Zheng
Alan Yao
Kim Nguyen
Jennifer Lang
And Jennifer Yu, Zoe Carlyon and Sara Ellis-Jack who provided support from the Actuaries Institute.
Sarah Highet, the Organising Committee's motivated and resourceful project manager for 2020, deserves a special mention. Not only did she do a fantastic job in leading the committee, she did so while pursuing a twelve-month challenge to raise funds for the Cancer Council! Check out her page here.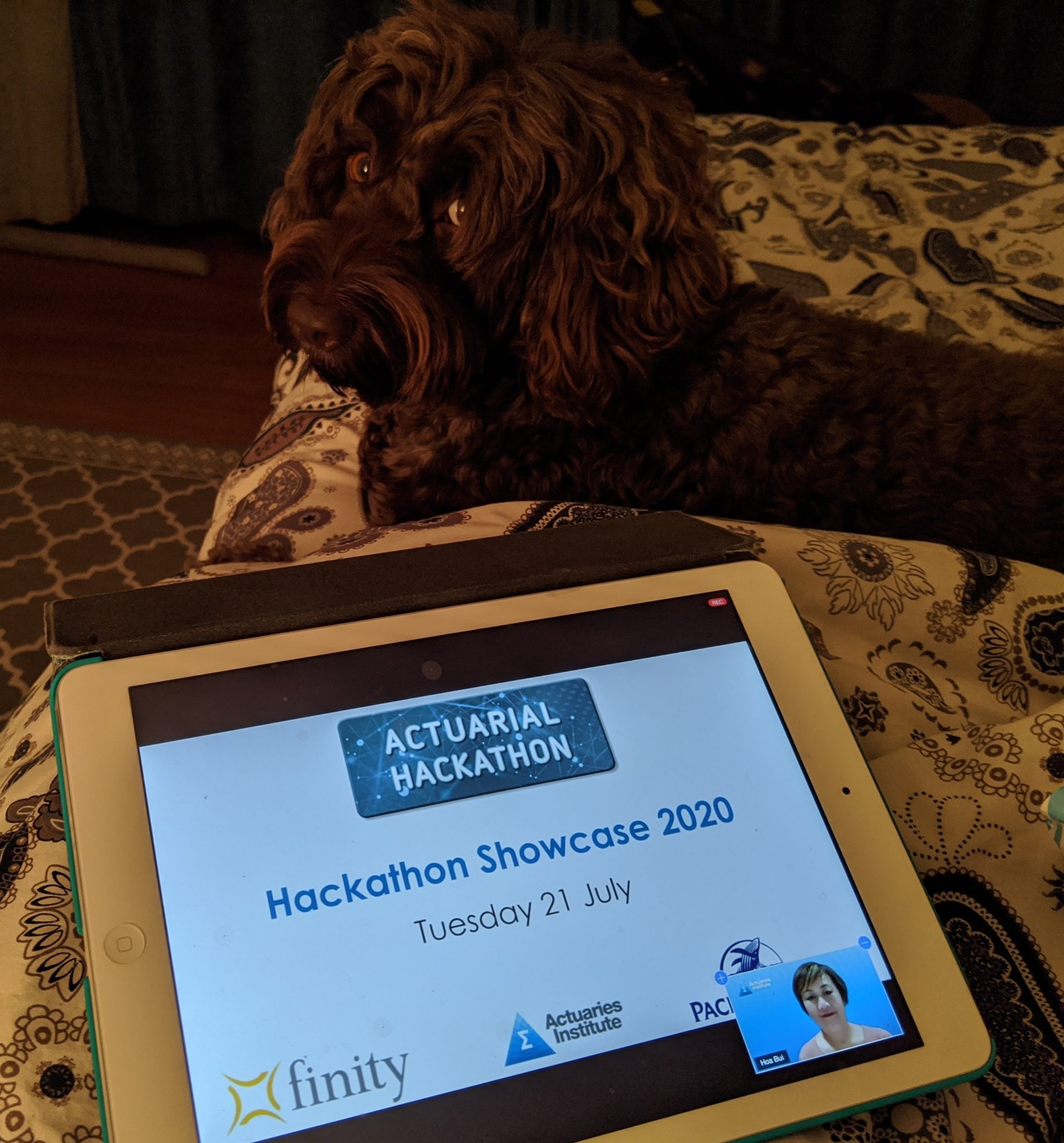 CPD: Actuaries Institute Members can claim two CPD points for every hour of reading articles on Actuaries Digital.