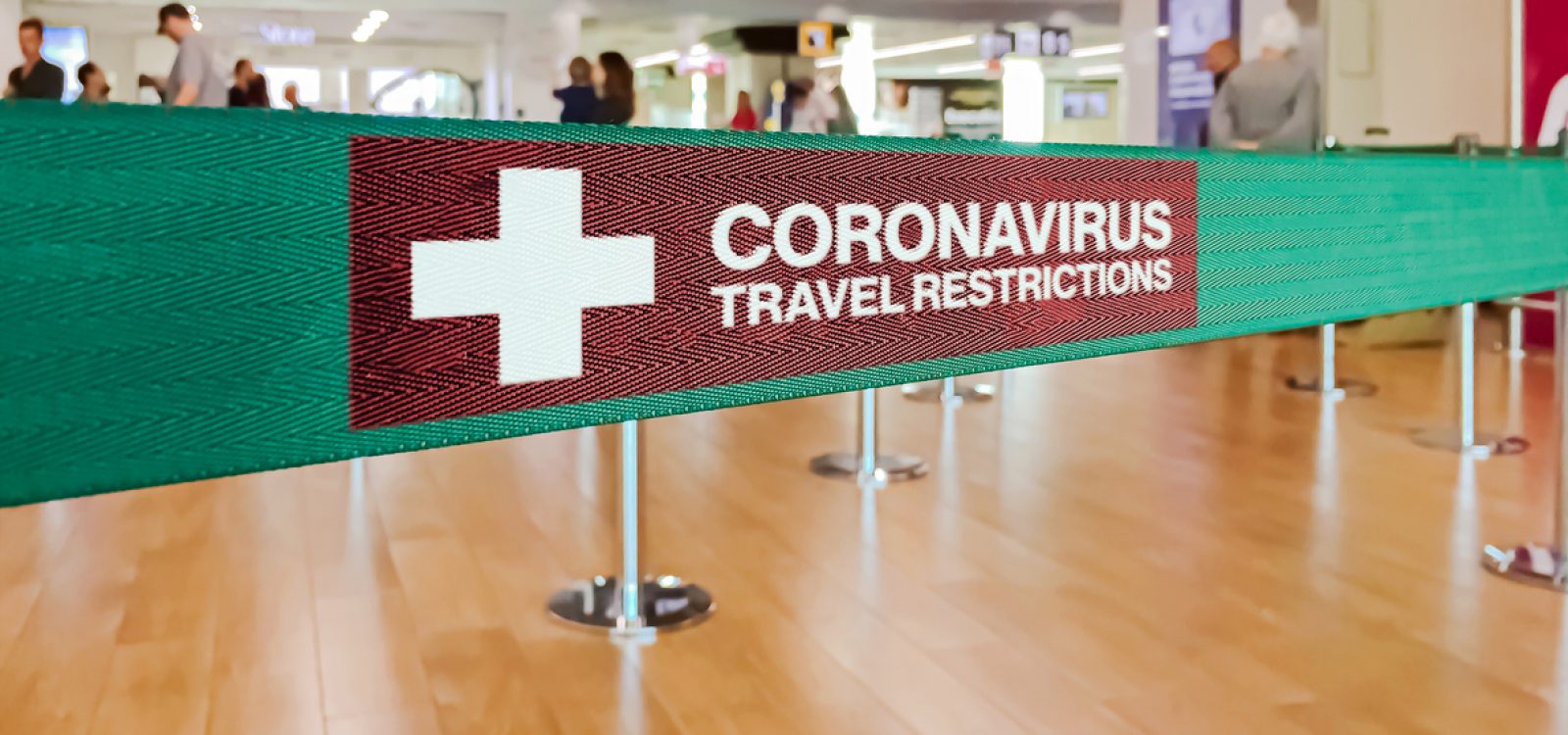 Covid-19 Blog
COVID-19 Monday Roundup 6 July 2020
Parts of Melbourne go into lockdown as cases in Victoria dominate the acceleration in Australia. Record new daily cases globally this week as over 1.3 million new cases are confirmed. Official mortality data in the US suggests that COVID-19 deaths may be under-stated, and anti-body testing shows the burden may be more than 10 times greater than reported. Travel insurance complaints dominate the COVID-related AFCA complaints, and next year's Australian Open will not have Pandemic Insurance with the current policy expiring beforehand.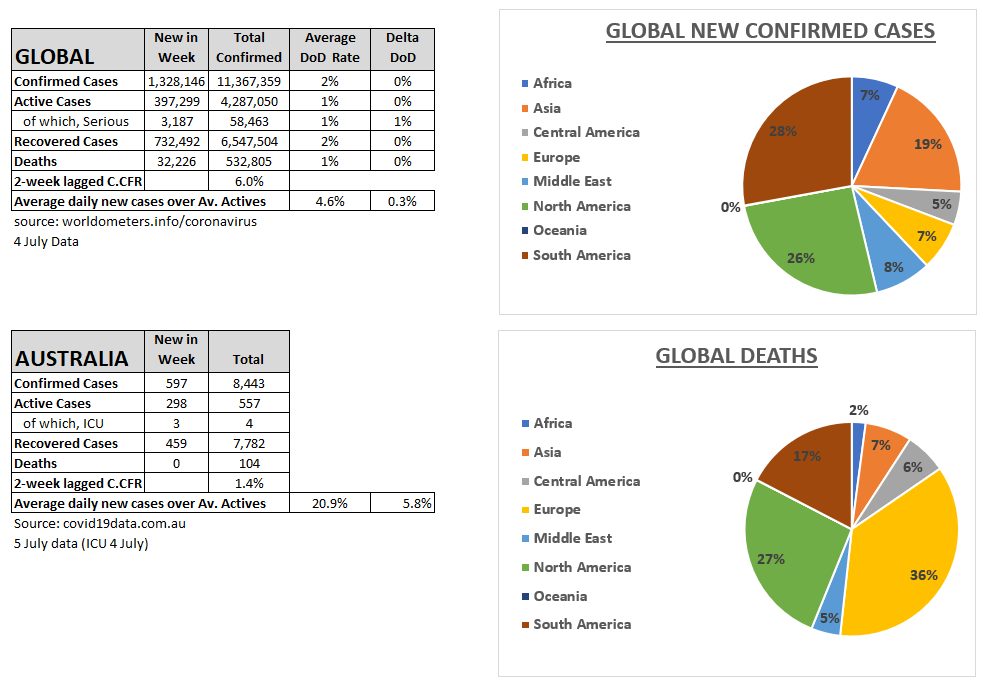 World Summary – 4 July
Another week of acceleration of the pandemic, but this week more mild, with new cases growing 14% to pass 1.3 million new cases. On 1 July there were over 1/4 million new cases, the highest daily new case tally.
45% were in just two countries, USA and Brazil, with a further 11% in India.
Still worrisome for the world economy, the USA outbreak materially accelerated with over 300,000 new cases, up 28% from the prior week. SARS-CoV-2 antibody testing suggests the burden may be more than 10 times greater than currently reported. Top infectious disease expert, Dr Anthony Fauci, said he wouldn't be surprised to see daily new cases in the U.S. reach 100,000.
Deaths eased back slightly again, with new deaths in Brazil 174% of new deaths in the USA while new deaths in Mexico were 97% of those in the USA, and India 76%.
Official COVID-19 deaths in the US may be understated. There were over 122,000 excess deaths in the U.S. (excluding North Carolina & Connecticut) between March and May 2020, but just 78% – or roughly 95,000 – were reported as COVID-19 deaths.
Oceania was the fastest growing regional outbreak, but off its very low actives base. West Asia was next with 13%, driven by a surge in Kazakhstan, part of which was catch-up reporting.
Deaths in England and Wales fall below 2019 levels for the first time since March
Australia Summary – 5 July
Victoria dominates the Australian situation with 537 new cases, 90% of all new cases in the week:

Following the increase in Victoria, the 10 postcodes linked to the recent outbreaks will go into local lockdown until at least 29 July. Residents are only permitted to leave their homes for four reasons: shopping for food and supplies, care and caregiving, exercise, and study or work. Breaches of hygiene protocols by contracted security staff led to the significant number of the new infections.
In addition, several apartment blocks have been put into short term, police enforced hard lockdown with residents unable to depart at all.
South Australia and Queensland have delayed the opening of their borders to Victoria.

NSW had 54 (+22) new cases. SA had 3 (+3), WA 2 (-1) and NT had 1 (+1) ACT, Tasmania and Queensland had no new cases. 53 of the NSW cases were overseas acquired infections, the other is still under investigation.
Daily testing has remained high at over 47,000 daily average. Over 40% of those tests are in Victoria which has substantially increased testing. Discovery rates have risen again, to 0.17%.
According to Citimapper's mobility index (3 July data), Sydney rose to 47% (+4%) and Melbourne fell to 27% (-5%), making Sydney the 11th and Melbourne the 27th  most mobile cities..
Key market update
New COVID-19 research this week
New on the Actuaries Institute website this week.
CPD: Actuaries Institute Members can claim two CPD points for every hour of reading articles on Actuaries Digital.