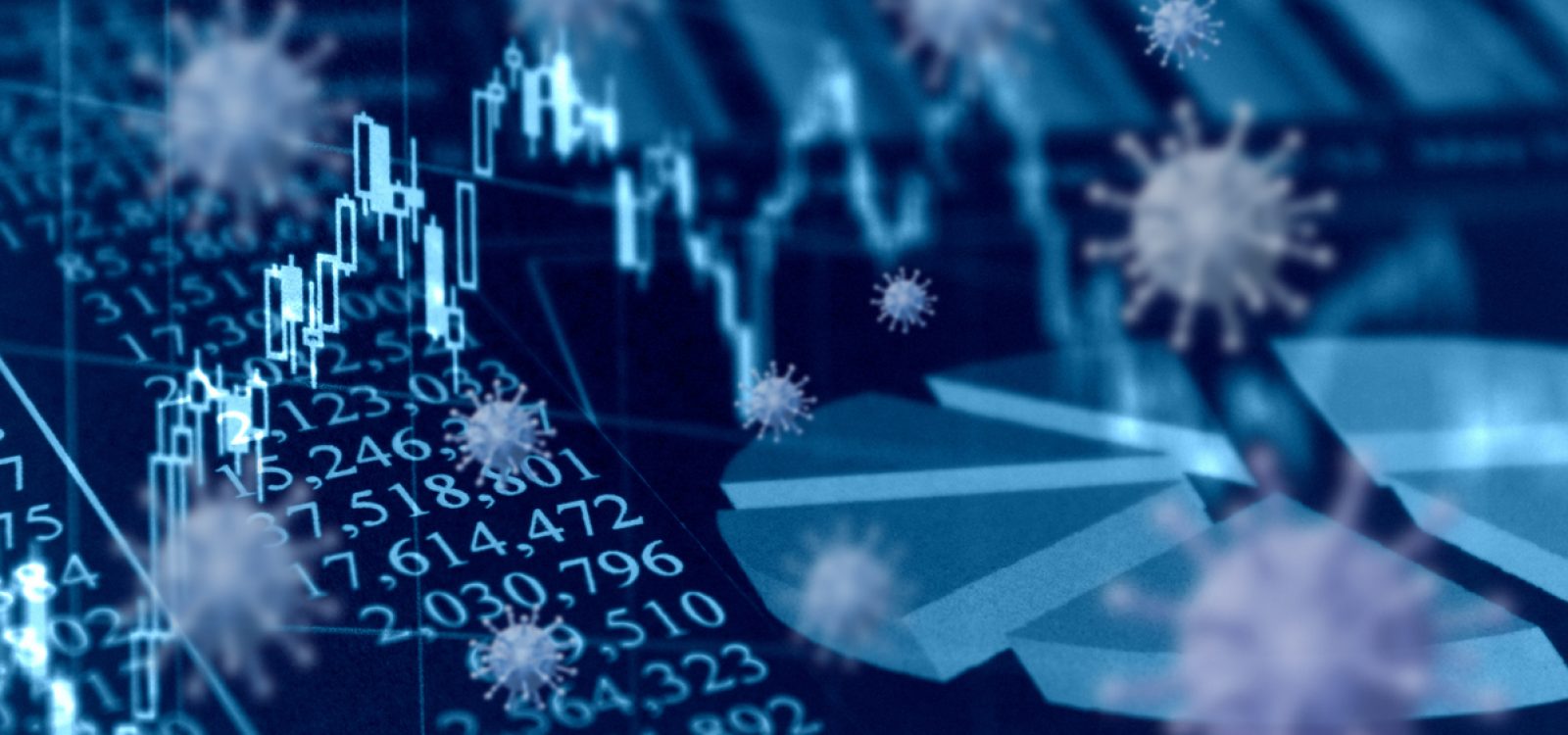 Covid-19 Blog
Pandemic Briefing – Morbidity and Macro-Economic Considerations
The COVID-19 Working Group continues to update Members with valuable information where the pandemic affects actuaries in their roles. The latest briefing for life insurance actuaries covers morbidity and macro-economic considerations. 
The latest Pandemic Briefing aims to provide a list of considerations on the issues related to morbidity claims in life insurance products in light of the emerging COVID-19 pandemic. Because of the major impact of economic conditions on the level of morbidity claims, this document includes discussion of macro-economic matters.
The document considers impacts on claims costs under three headers:
Direct – claims where COVID-19 is the direct cause;

Indirect (economic) – claims costs arising from the impact of COVID-19 on the economy; and

Indirect (other) – claims costs arising from the impact of COVID-19 on other factors.
Feedback on this briefing can be directed to the discussion forum here.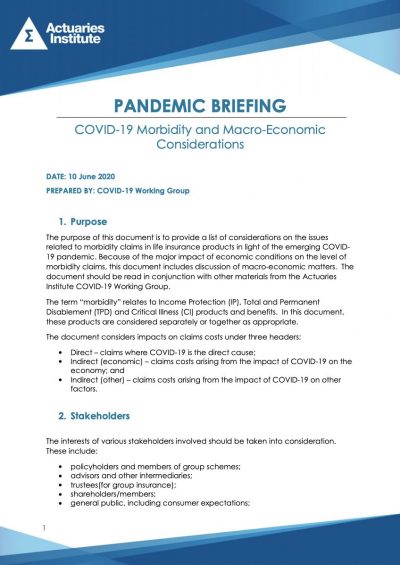 CPD: Actuaries Institute Members can claim two CPD points for every hour of reading articles on Actuaries Digital.