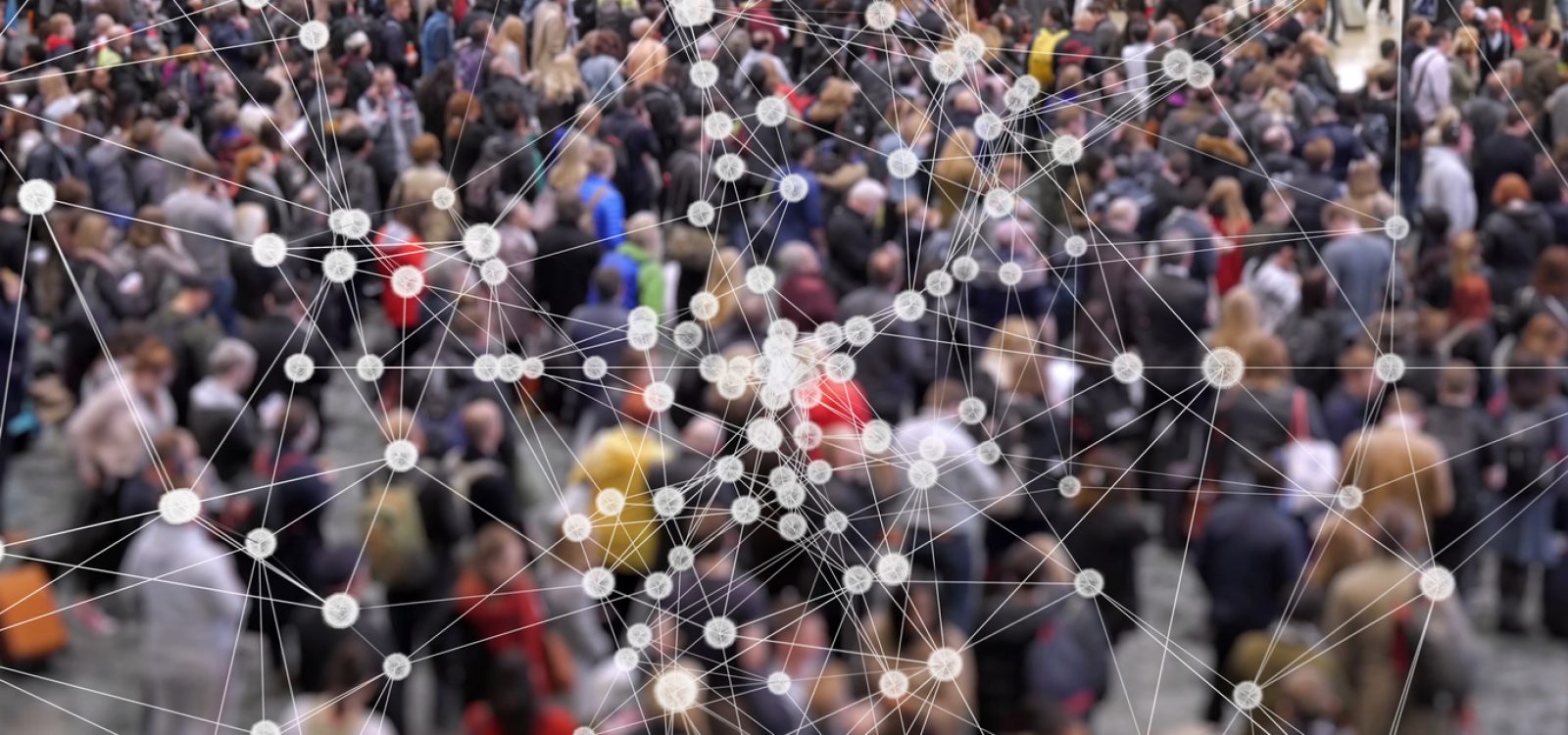 Covid-19 Blog
COVID-19 Monday Roundup 9 June 2020
This week's roundup comes to you on Tuesday after yesterday's public holiday across most of Australia. With one million new cases added to the global tally this week, New Zealand's declaration of no active cases seems all the more remarkable.  The WHO re-started clinical trials of hydroxychloroquine and changed its advice on wearing face masks, while in Australia, child care will be the first sector losing government support.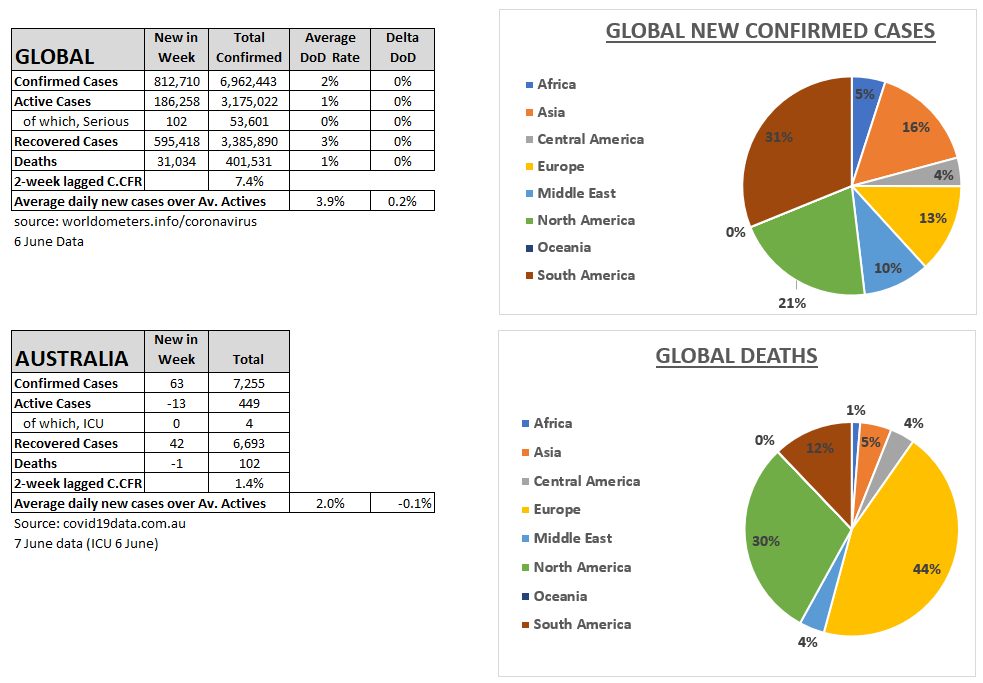 World Summary – 6 June
Confirmed cases reached 7 million on Monday, with 2 million in the US, active cases passed 3 million and deaths reached 400,000.
New cases grew 8% in the week, and new deaths grew 15%. With the exception of the USA, the locus of the pandemic has firmly moved away from its former hotspots.
14 (+2, Chile, Mexico ) countries have outbreaks of 100,000+ and a further 43 (+5, Bolivia, Armenia, Nigeria, Iraq, Algeria) countries have outbreaks of 10,000+. Of outbreaks over 10,000, Mexico's is the fastest growing. Mexico, Iraq, South Africa, Chile, Iran, and Bahrain all had average daily new case rates of 10% or more.
14 countries reported over 10,000 new cases this week headed by Brazil, USA, India and Russia. These 14 countries account for 84% of the reported new cases.
Central America Mainland and Southern Africa are the fastest growing regional outbreaks with growth rates of over 10%, dominated by Mexico and South Africa respectively. The South American outbreak reduced pace slightly, but the pace of the massive North American outbreak increased slightly.
Total deaths and the C.CFR are dominated by USA, UK, Brazil, Italy, France, Spain and Mexico who account for 73% of deaths. The US accounts for 28% of deaths, but Brazil is now projected to have more deaths than the USA.
On a positive note, New Zealand now has no known active cases of COVID-19, and lifted almost all internal restrictions on New Zealanders effective midnight last night. A pre-print publication estimates that after 2-3 weeks of no new cases, there's a 95% chance this virus has been eliminated.
Australia Summary – 7 June
More than two weeks have passed since Australia's last confirmed COVID-19 death.
Locally acquired new cases remain low. Only Victoria and Queensland had community transmission cases in the last week.
Weekly new cases were again dominated by Victoria's 36 (-13) new cases. NSW had 15 (+2) , WA had 7 (-18), Queensland had 2 (+0). SA, ACT, Tasmania and NT had no new cases. The NT and SA have no known active cases.
Key market updates
New COVID-19 research this week
New on the Actuaries Institute website this week
CPD: Actuaries Institute Members can claim two CPD points for every hour of reading articles on Actuaries Digital.