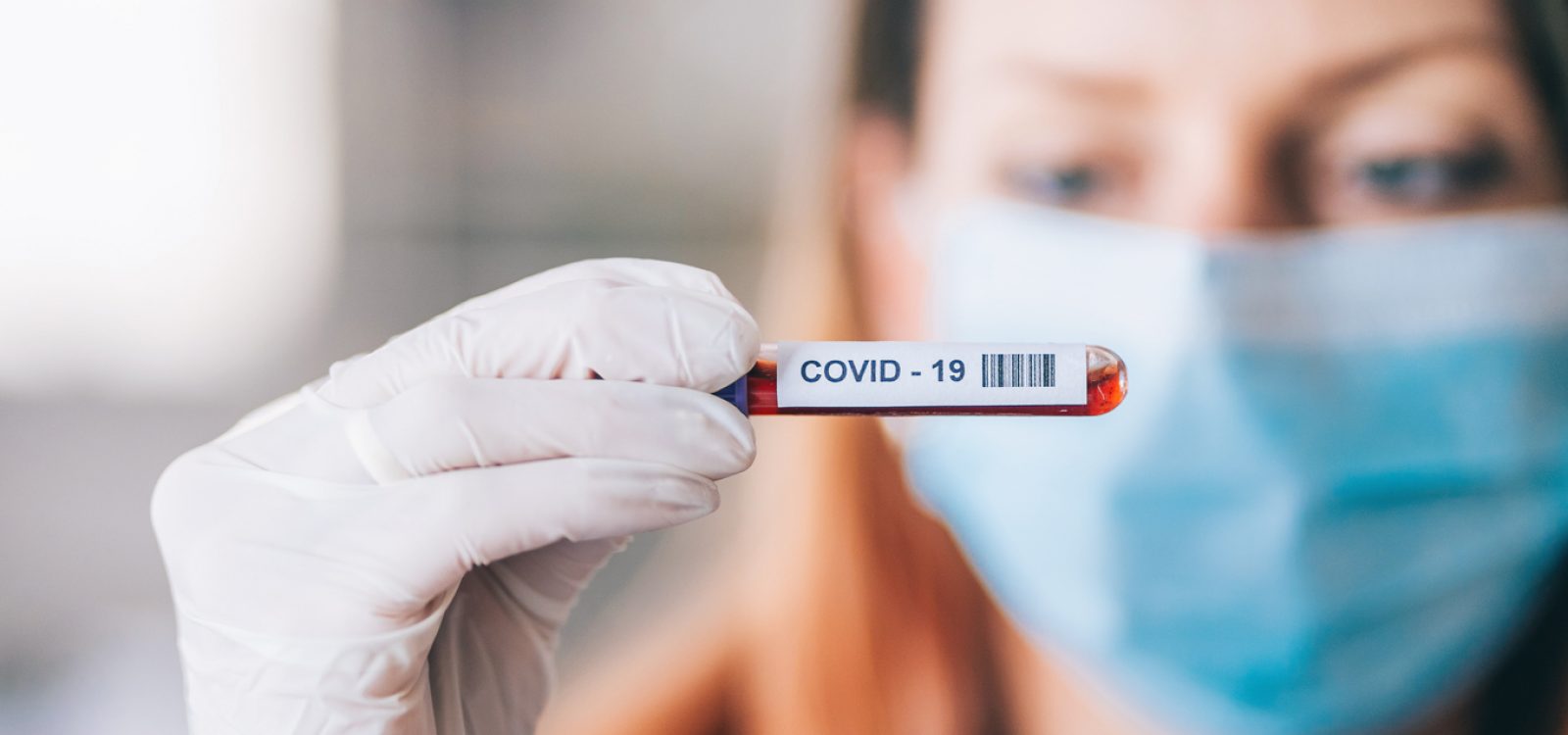 Covid-19 Blog
COVID-19 Weekly Roundup 18 May 2020
As restrictions ease nationally, we take a look at updates from Australia that include new cases, economic forecasts and mental health support. This update also covers global statistics and new research as the virus continues to be studied.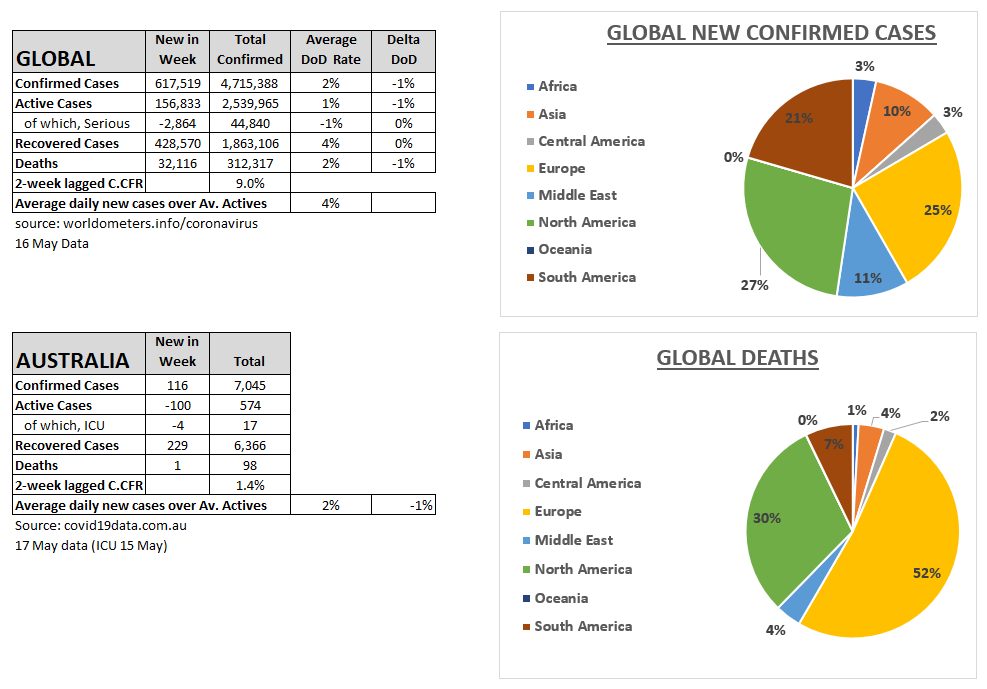 World Summary – 16 May
USA has 32% of global confirmed cases but their share of new cases has fallen substantially. USA still dominates active cases, at 42%. Forecasts suggest US deaths will exceed 100,000 by 1 June and 145,000 by 1 August.
Nine other countries have outbreaks of 100,000+ and a further 36 (+4) countries have outbreaks of 10,000+ including both South Africa and Egypt.
Of the outbreaks over 10,000, Mexico's is the fastest growing. Mexico, Kuwait, South Africa, Chile, Iran and Brazil all had growth in new cases of 10% or more a day.
Russia's outbreak at 272,000 has slowed but they are expected to overtake Spain to become the 2nd largest outbreak tomorrow. Brazil will also overtake UK and Spain to become the 3rd largest outbreak this week.
Growth in active cases is slowing, with new recoveries rising to nearly 70% of new cases. The massive North American and Western European outbreaks have daily growth rates of 2% and Western Europe+Scandinavia is now only the 4th largest source of new cases.
Total deaths and the C.CFR are dominated by USA, UK, Italy, Spain and France, who account for 68% of deaths and have relatively high CFRs.
Australia Summary – 17 May
Weekly new cases were dominated by Victoria's 79 (-27) new cases. NSW had 23 (-4) WA 5 (+5), Queensland 2 (-10), Tasmania 1 (-1) and SA, ACT and NT had no new cases. The WA experience points to the difficulty of locating and containing all infections.
Nationally, tests per day exceeded 30,000 on most days, with less than 0.05% positive.
Infections are reasonably uniform across ages other than for the under 10's, but the median age of deaths (where age has been reported) is in the 80s.
There have been more than 5.7 million downloads of the COVIDSafe app.
Key updates
New research this week
New on the Actuaries Institute website this week. 
CPD: Actuaries Institute Members can claim two CPD points for every hour of reading articles on Actuaries Digital.