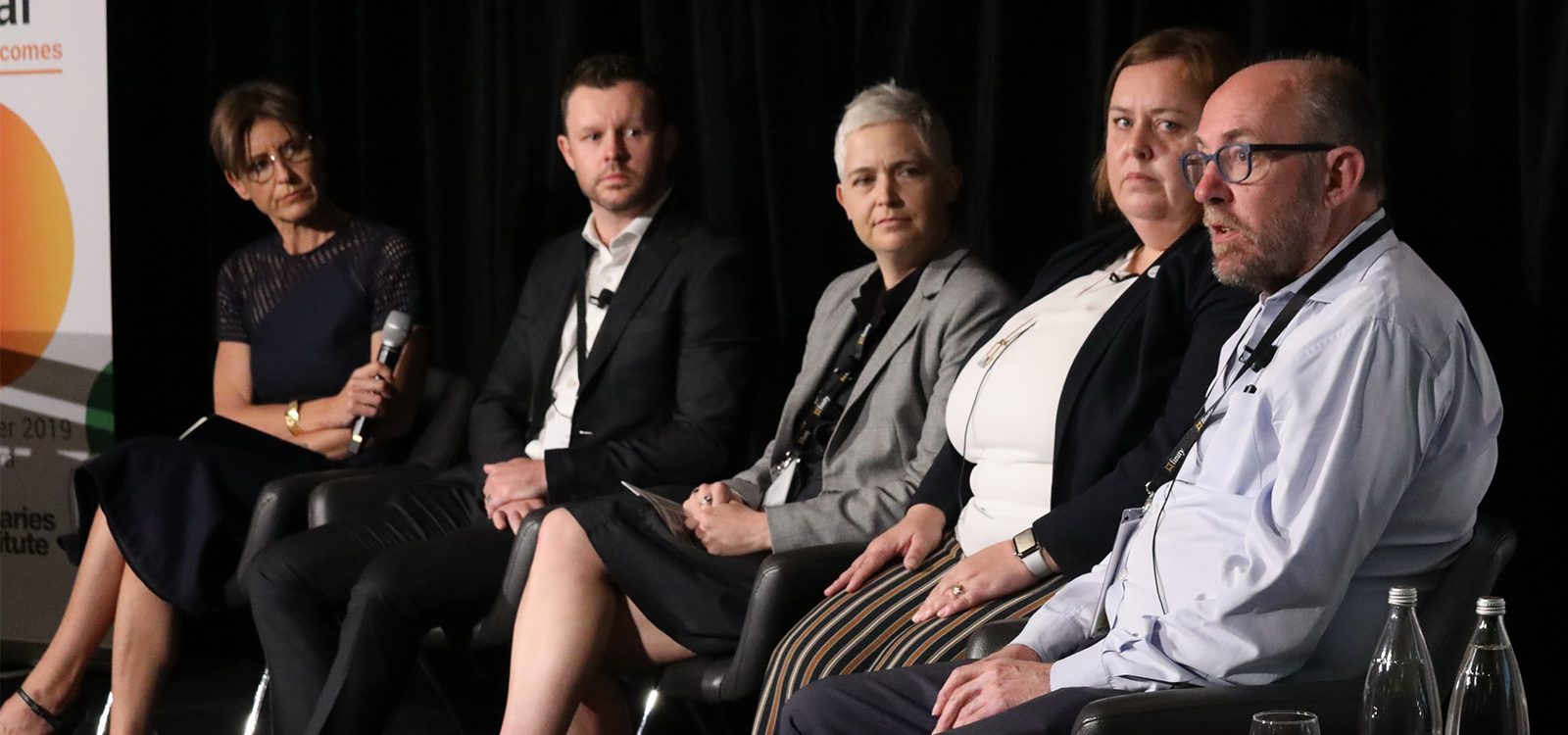 Event Reports
R We Doing OK? Shifting focus to outcomes in insuring mental health
Shifting focus from business impact and time off work, to individual's welfare, is key to improving mental health outcomes in Australia, an Actuaries Institute Seminar has heard.
There was a sense of anticipation among the almost 300 actuaries, scheme administrators, regulators, researchers, injury and disability specialists and service providers ahead of the opening plenary of Day Two, titled Mental Health – R We Doing OK?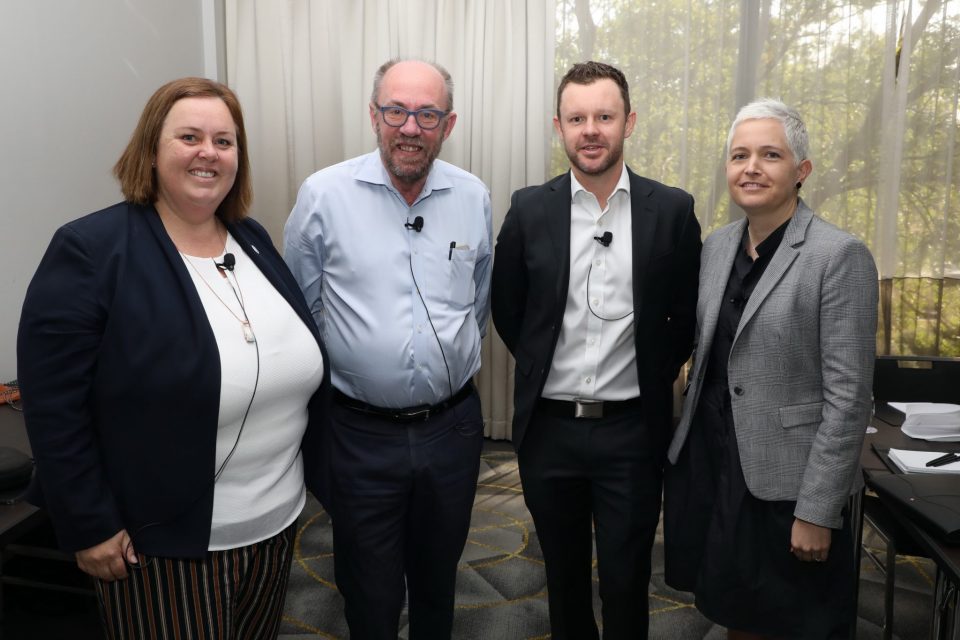 IDSS Facilitator and accomplished journalist Emma Alberici commenced proceedings by introducing the four-personal panel: Mick Ingram (EML), Julie Mitchell (Allianz), Geoff Atkins (Finity) and Claire Nivarovich (WorkSafe Victoria). Each would have ten minutes to present on new ideas and initiatives to help increase the response and improve outcomes for those impacted by a mental health issue.
Geoff Atkins spoke first. Like a politician addressing the Senate across town at Parliament House, Geoff highlighted the shortcomings in knowledge when finding the true cause of mental disorders.
"These (symptoms) could be caused by substance abuse, issues at home, or issues in the workplace," said Geoff, who co-authored the 2017 'Mental Health and Insurance' Green Paper.
Geoff pointed out that while there is an increasing focus on mental health throughout society, notably through the advocacy work of non-profits and high-profile people, the challenge in improving outcomes had to be a gradual and sustained process.
Julie Mitchell followed by informing the audience of the eye-opening fact that millions of Australians turn up to work with a mental health issue daily.
"Overall, most employees are afraid to talk about mental illness for fear of stigma – 90%," Julie said, outlining Allianz's January 2019 report titled Awareness in Action: A holistic approach to cultivating mentally healthy workplaces in Australia.
The report also outlined that mental injury accounted for nearly 40% of all Allianz Workers Compensation costs.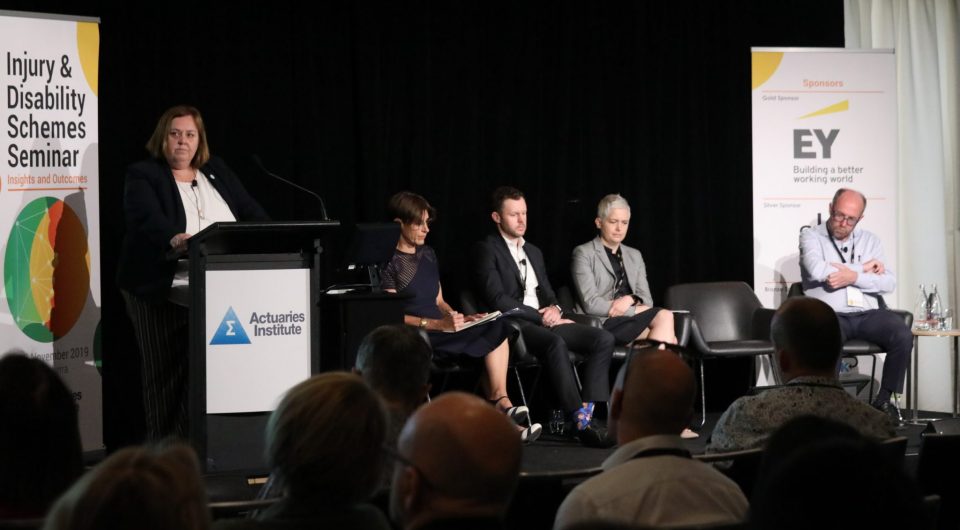 "According to the data from APRA, in 2018 life insurers paid out more than $4.8 billion to 26,150 Australian employees, expected to never, ever work again. If you do the math, it's telling us that in 2018, almost 2,000 Australians were deemed to be unable to ever work again in their lives due to mental ill-health in the workplace," Julie explained.
The idea that someone can never recover from mental ill-health seemed at odds with the picture painted by Concurrent speaker Robert Aurbach in his presentation titled: "You'll be fine – you've only sprained your brain": Practical Steps Toward Normalisation of Expectations and Improvement of Treatment for Emotional Harm whic explored how the medicalisation of mental health has resulted in a significant amount of avoidable disability.
"We've got a voice and we all have a sense, and the most important thing is that we put our voice into action," Julie said in conclusion.
Interestingly, a Concurrent presentation on Comcare's trial of a workplace mental health coaching service showed employees were open to seeking support to overcome stressors impacting them at work.
The six-month trial of Beyond Blue's NewAccess program attracted 50 participants and saw an almost 80 per cent recovery rate, reported Natalie Bekis, who heads Comcare's Strategic Partnerships and Engagement Group. This was the first trial of NewAccess in a workplace setting, following a community trial through Primary Health Networks that involved around 10,000 participants.
The program involves "low intensity CBT that is confidential, rapid access, focused and concise intervention" delivered by mental health 'coaches' (not clinicians) over the phone.
"The trial indicates that evidence-based psychological therapies can be delivered by trained coaches to help workers manage early signs of anxiety or depression in a non-clinical environment," said Natalie, adding that access to data is critical to identify bio psycho social hazards for people at work and inform preventative activity.
Comcare is exploring options to expand the program across its jurisdiction of 400,000 workers and 200 employers.
Claire Nivarovich then took to the lectern to present WorkSafe Victoria's five-year, $50 million WorkSafe WorkWell program. The program, which is being rolled out in conjunction with the Victorian Department of Health and Human Services, is aimed at better equipping employers to make mental health a priority matter in their workplaces.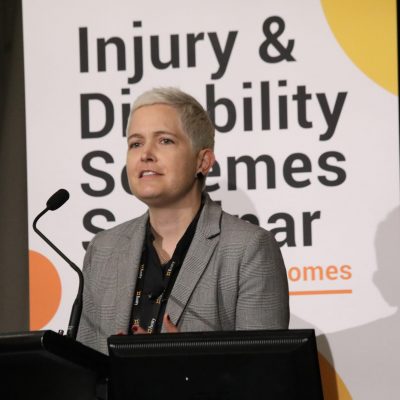 "Prevention helps us create workplaces which prevent harm in the first place," said Claire.
While it's too early to fully measure the success of the program, Claire indicated that the overall conversation was beginning to shift in focus from the individual and what they bring with them to work, to a recognition that there are things about the nature of the work people are asked to do that are bad for their mental health.
Mick Ingram from EML took the opportunity to raise the alarming rate in which police officers are leaving the force due to poor mental health.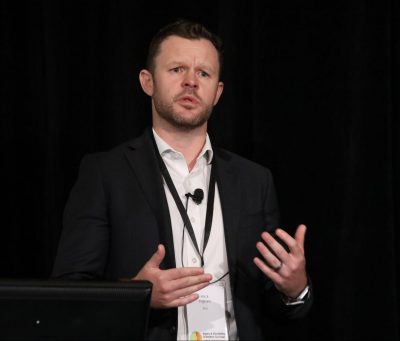 "Up to 20 police officers are being medically retired from the force every month due to work related injury and 90% of these cases are due to mental ill-health, said Mick
Of this group, it is understood that 65% are aged between 30-50 years old, meaning they are in the prime of their careers with plenty of working years left before retirement. These officers are often in well-paying roles, which command a salary of more than $100,000 per year.
Most of these former officers reside outside of metropolitan areas making career transition even more difficult given the high earnings but weaker labour markets. Therefore, it was important to focus on strategies specifically addressing supporting mental health injuries and appropriate transition into new careers.
Speaking after the Plenary, IDSS 2019 Convenor Julie Evens highlighted the need for greater awareness and understanding of mental health in Australia.
"This is a big issue for our society, and it's not going to go away. It just gets bigger as we become more and more connected through devices and less connected face to face."
"One of the things that has really come from this Seminar is to encourage us to stop talking about the costs (of treatment) and focus on the outcomes for the injured workers," Julie said.
Day Two of the IDSS saw a further 24 presentations take place across five Concurrent sessions.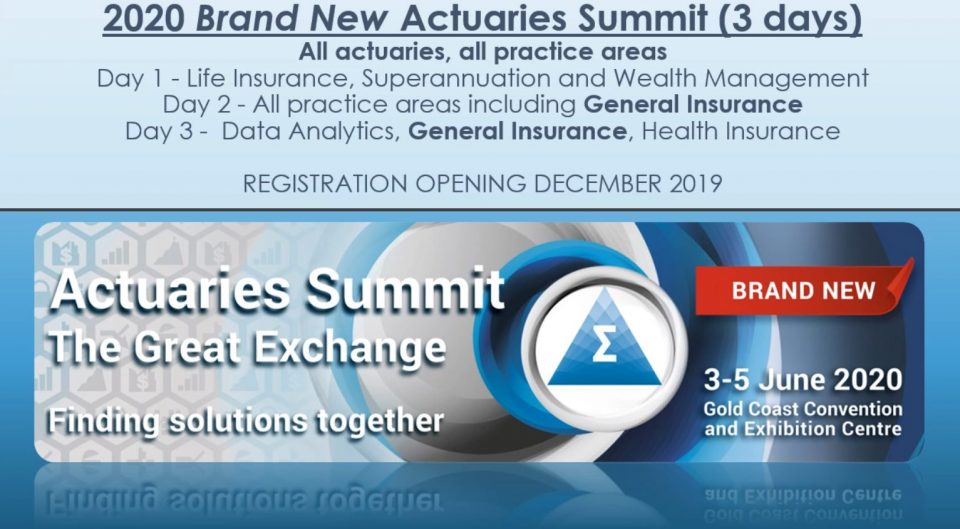 CPD: Actuaries Institute Members can claim two CPD points for every hour of reading articles on Actuaries Digital.