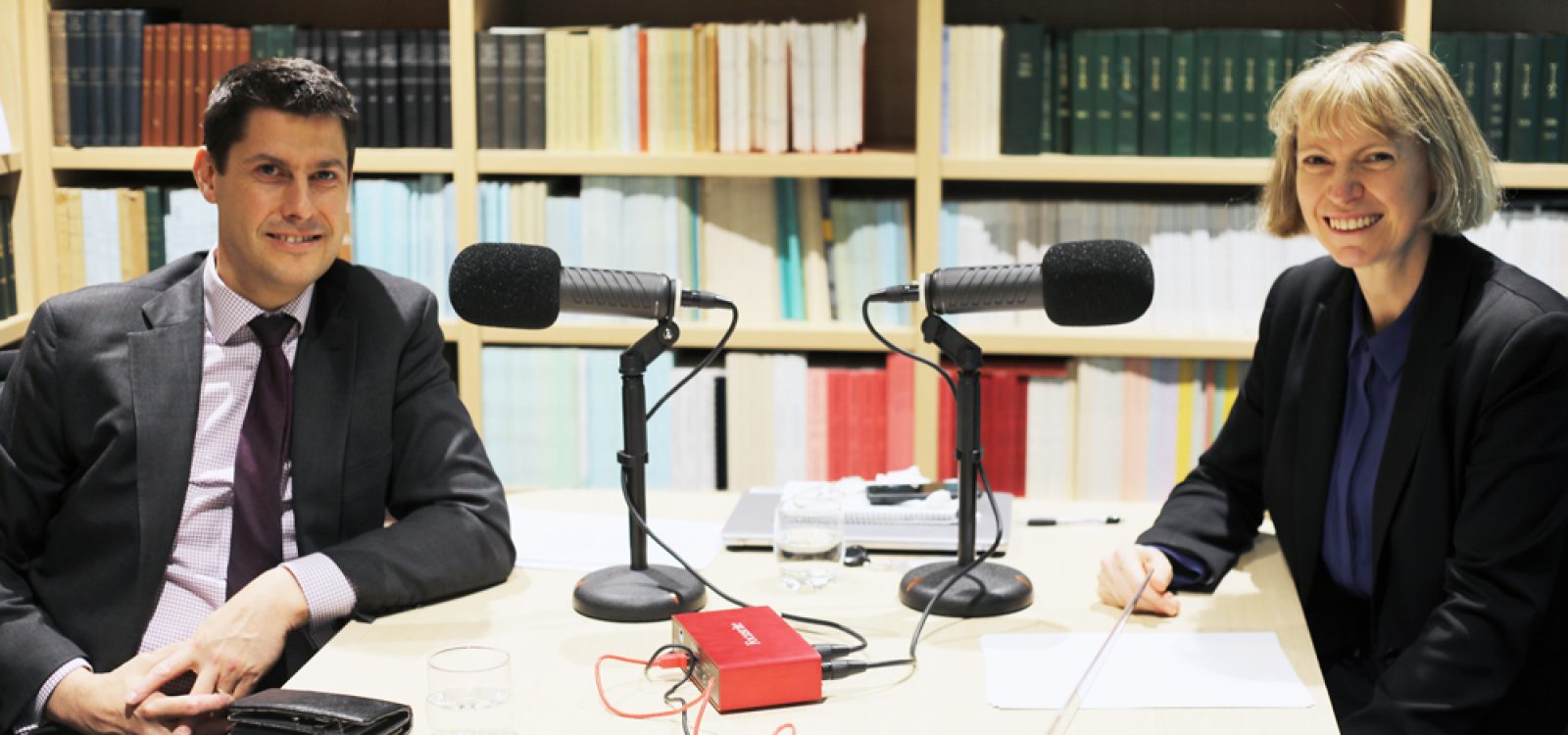 Podcast
Australia on the international stage – Practice Update Podcast 2019
Australia is now the sixth biggest member in the International Actuarial Association (IAA) and plays a key role in influencing international standards, like IFRS 17 and actuarial education. In this podcast update, our International Committee shares its latest work, and global developments impacting the Australian profession.
The Institute's International Committee has had a busy year working on standards, MRA's, education, and continuing relationships in Asia and around the globe.
On Tuesday 29 October 2019, Bozenna and Brendan from Institute's International Committee met at Institute HQ in Sydney to discuss the latest in international developments for the global and local actuarial profession in a podcast.
Listen to the podcast, read the transcript,  keep reading for a breakdown of the conversation, and visit the International section of the Institute's website…
Listen to "Australia on the international stage – Practice Update Podcast 2019" on Spreaker.
Did you know there are 90,000 actuaries around the world; 14,000 in the UK; and that the US has 5 bodies for actuaries?
A key point both Brendan and Bozenna emphasise in the podcast is how important it is for Australia to be part of the IAA, to ensure the interests of Australian actuaries are considered internationally.
"[It means] we can influence the development of those actuarial standards and actuarial notes…We have found it very beneficial to make sure our voice is heard.  It has the potential to ensure that policies that would be difficult for us to follow are not imposed on us. Being involved proactively to stop potential problems arising can be very powerful," explains Bozenna.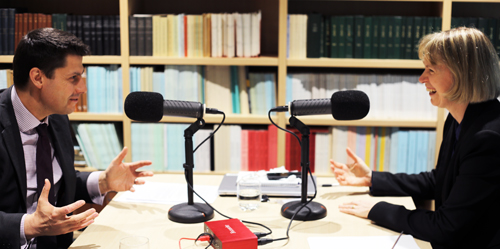 Bozenna is a former Institute President and long-time volunteer in the profession's international and education circles. She outlines the inner workings of the profession at this international level including a major restructure underway.
The restructure is due to the German Association, the Society of Actuaries and the Academy of Actuaries, which make up 60% of the IAA membership, wanting more say in the IAA's work.
At the next IAA meeting this month in Tokyo, a proposal for a new 'Strategic Planning Committee' will be put forward which aims to act as an advisory committee to Council.  The Strategic Planning Committee will be much smaller than Council in order to reach compromises or consensus views on proposals before they are brought to Council but while still representing the diversity of views from the member associations.
IFRS 17
IFRS is discussed as a 'hot topic' internationally and Brendan Counsell (who sits on the Insurance Accounting Committee of the IAA) gives insight into latest developments here, such as the IAA's role in influencing the global development of IFRS 17 through its membership of the International Accounting Standards Board's Transition Resource Group.    
"If you're not there to influence these types of discussions, you can lose control and influence and you risk having something forced upon you that you don't like," says Brendan.
Education
The Education Committee of the IAA supports the development of education standards for actuaries globally. Bozenna discusses why Australia is seen as a leader in the development of education standards and syllabus content, particularly for the wider base of actuaries working in 'non-traditional' fields.
Mutual Recognition Agreements (MRA's)
MRA's with other actuarial associations ensure the Australian actuarial qualification is recognised in other overseas jurisdictions and vice versa. They support a truly global profession and Bozenna provides an update on some of the key MRAs Australia has in place and the process for developing and maintaining them.
"One of the things we've done this year is looked at where the Australian credential is recognised by the regulators in each of the Asian countries.  Where we don't have that recognition already, we have looked at how we could get it for Australian actuaries working in those countries."
Bringing the world to Sydney
The International Congress of Actuaries (ICA) happens once every four years and the next one will be held in Sydney in 2022. RGA was recently named the ICA2022 platinum sponsor. The event will bring actuaries from around the world together with international speakers to discuss topics affecting actuaries worldwide. More details on the ICA2022, including opportunities for learning in different topic tracks, are discussed in the podcast.     
This is an opportunity to get other's comments on our challenges and issues.  Maybe others have experienced something similar that we can learn from. Often, we focus only on the Australian market, but this makes it easy for us to look beyond and see what has been happening overseas.  Just having the conversations can be helpful.
Bozenna thanks the International Committee for their hard work and dedication as volunteers this year. This year those members were:
International Committee
Bozenna Hinton (Convenor)
Andrea Gluyas
Andy Yang
Dave Finnis
Elayne Grace
Gautham Suresh
Katrina McFadyen
Kirsten Flynn
Kitty Chan
Lindsay Smartt
Nicolette Rubinsztein
Steve Hui
Brendan Counsell
David Whittle
Fred Rowley
Greg Martin
Hoa Bui
John Newman
Rein van Rooyen
Asia Sub committee
| | |
| --- | --- |
| Member | Country |
| Andy Yang (Chair) | Hong Kong |
| Kitty Chan (Secretary) | Hong Kong |
| Steve Hui | Hong Kong |
| Andrew Tang | Hong Kong |
| Nick Li | Singapore |
| Shannon Lin | Singapore |
| Sim Ng | Malaysia |
| Eng Hun Yeoh | Malaysia |
| Jules Gribble | Australia |
| Fred Rowley | Australia |
| Robert Chen | China |
China Working group (Subsection of the Asia Sub-Committee)
Robert Chen (Chair)
Lusen Wang
Yliang Wu
Tiantian Liu
Wengin Zhao
CPD: Actuaries Institute Members can claim two CPD points for every podcast listened to.