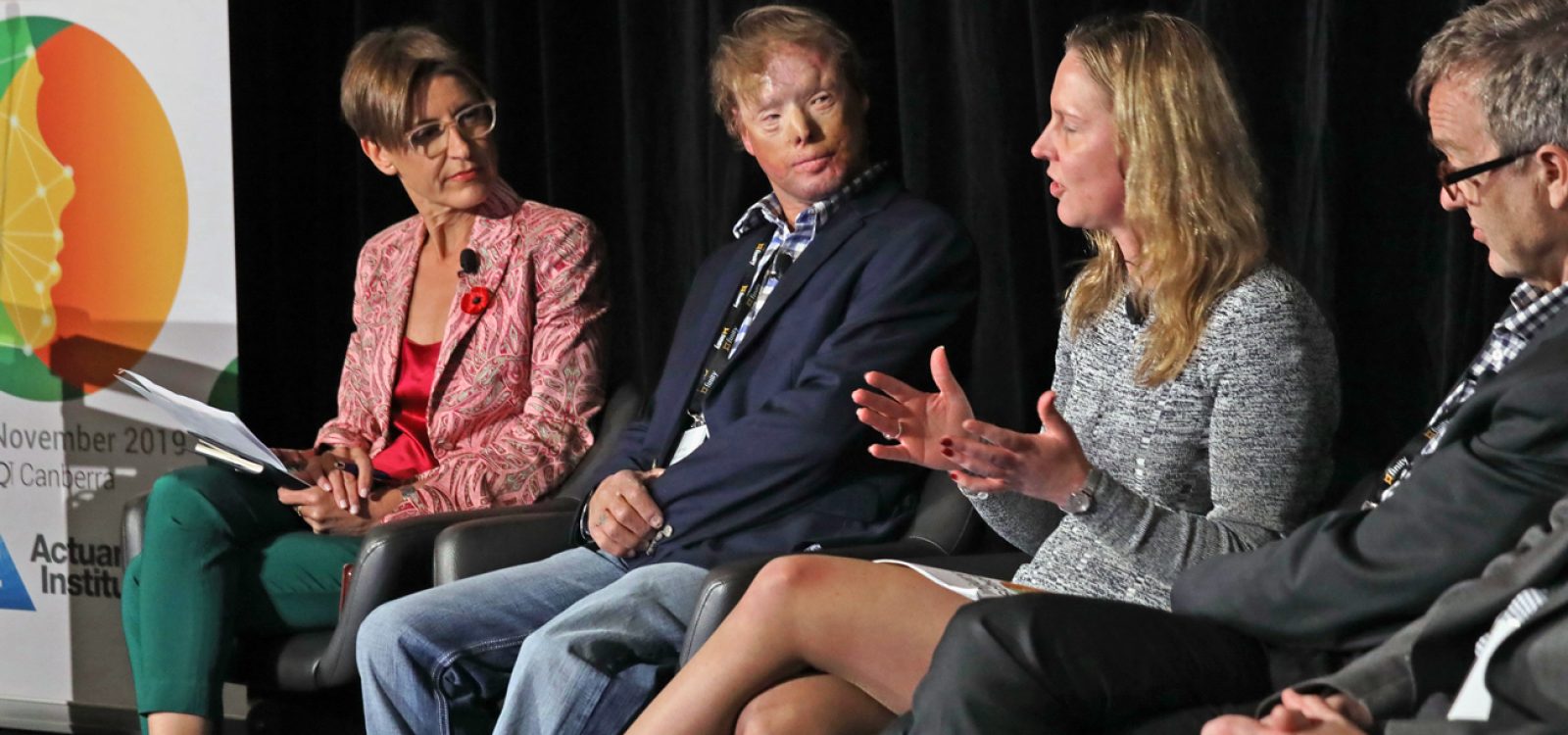 Event Reports
Quality of life – the real outcomes frontier  
What happens when data shows mortality has stabilised, but quality of life has decreased? Over four thought-provoking Plenary presentations at the 2019 Injury and Disability Schemes Seminar (IDSS), the forgotten half of value – patient outcomes – became abundantly clear.
As a medical student watching his superiors override supported evidence, Neil Soderlund (now CEO of Quantium Health) developed a healthy scepticism of 'passed down knowledge' in healthcare.
In his presentation to around 300 actuaries, scheme administrators and health professionals at IDSS, Neil shared how this led him to begin "scientifically and doggedly measuring the outcomes that patient's experience".
Balancing costs with outcomes is intrinsic to healthcare schemes once a claim is made. But the costs side of the equation has come to dominate, Neil explained.
"People have come up with all kinds of objections as to why outcomes for patients can't be incorporated in the equation to measure value, so a convenient shortcut becomes just to look at costs," said Neil.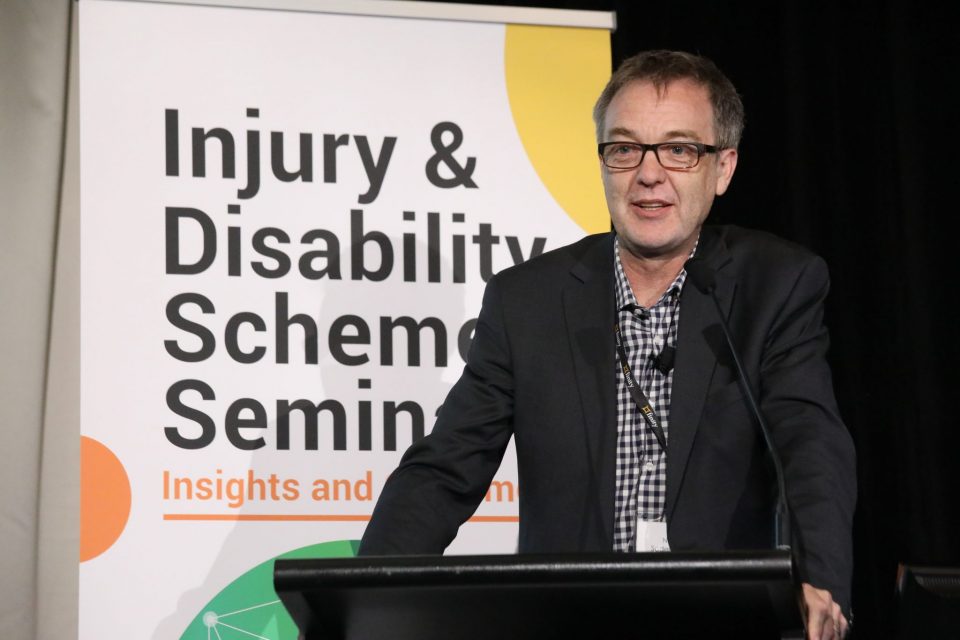 He offered five myths on healthcare and their implications for outcomes and measurement of health sector performance:
Treatment is pretty standardised in developed countries like Australia
Outcomes from similar treatment are generally the same for similar patients
Mortality is the key outcome to measure
Measuring outcomes doesn't really change medical practice
Even if all of the above myths are busted, the cost and effort required to track outcomes is prohibitive
An example that illustrates Myth 3 is in prostate cancer outcomes. The disease is common in elderly men but rarely kills them, but there are two key side effects that result from its treatment: incontinence and impotence – and these matter most to patients. When looking at these side effects, there is a huge variety in outcomes that reflect some treatment centres being much more effective in their operations – even when mortality is similar. 
A comparison of five-year survival rates across three hospitals showed only minor differences (94% v 94% v 95%), but when compared for rates of one-year incontinence (43% v 50% v 6.5%) and one year sever erectile dysfunction (75% v 80% v 35%) there were significant discrepancies.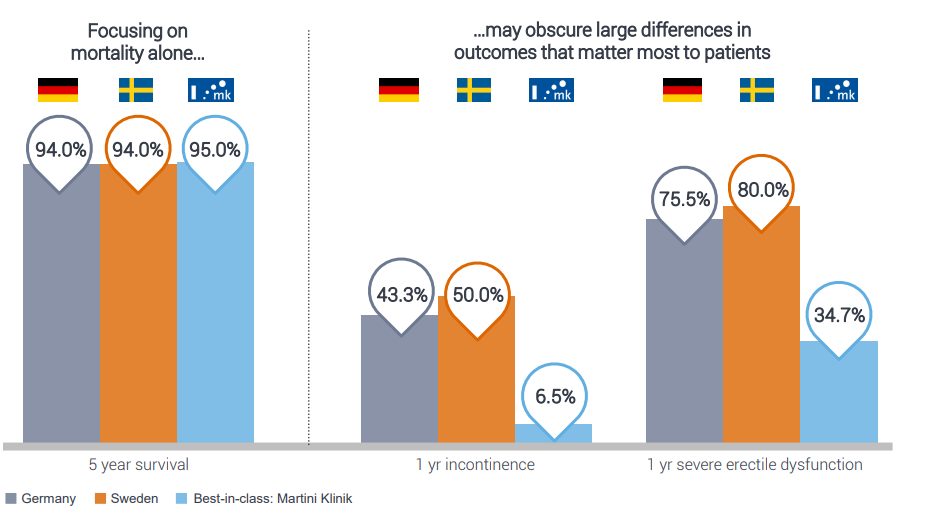 Source: Boston Consulting Group
"Even if it's not most important to patients, mortality is still the currency we most commonly use in practice and in payment," said Neil.
 "Something we see across measuring in a lot of areas in healthcare now is that in the things we've historically focussed on we've reduced the variation, but we've had variations either blow out or remain in areas we haven't looked closely at and that is increasingly the quality of life dimensions of healthcare."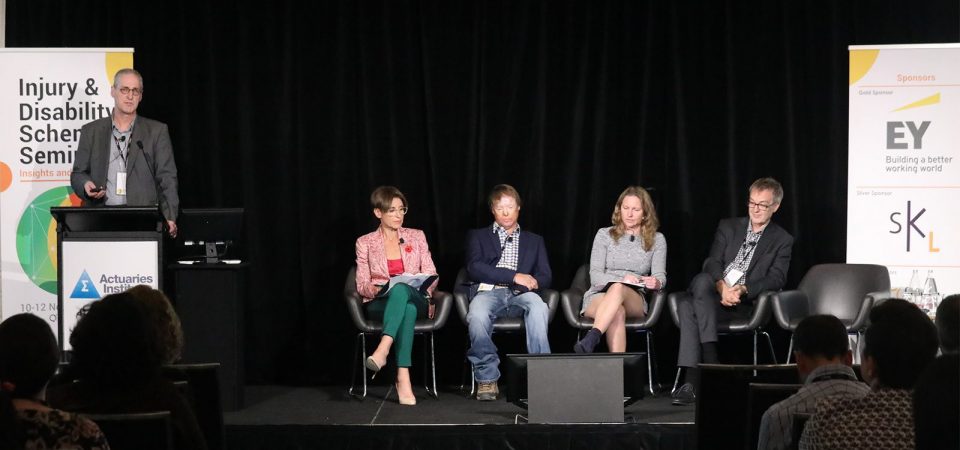 What gets measured, gets managed
This fact has frustrated Ian Harris AM, a Professor of Orthopaedics at the University of New South Wales with a focus on surgical outcomes in a compensation environment. His presentation made the audience rethink what data we collect and how valuable it is. What impact do 'waiting times' and 'time to go home' really have on improved patient health outcomes?
"There's a lot of waste, harm and ineffective treatment but this is largely unmeasured," said Ian.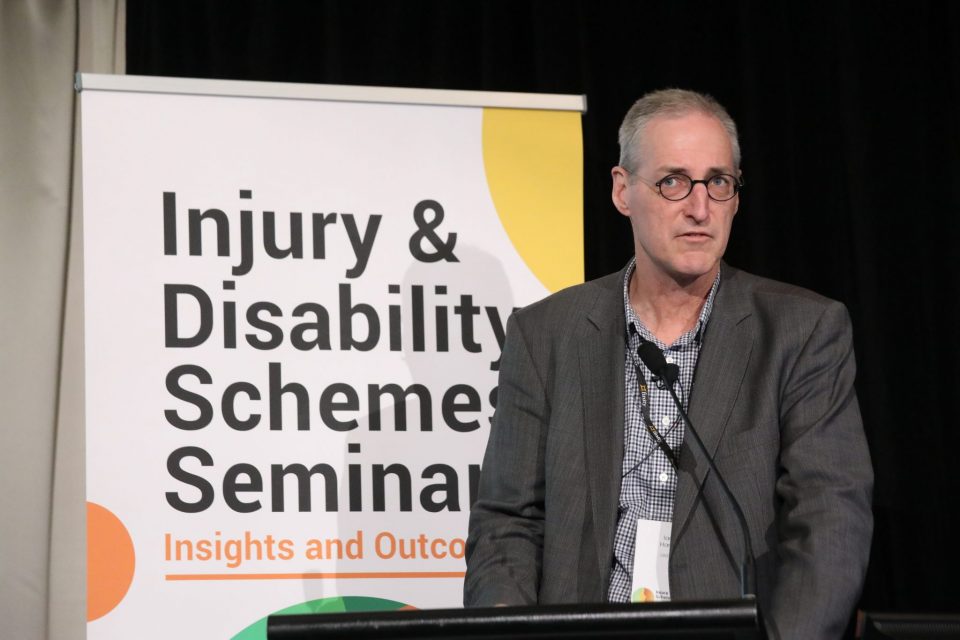 He made the point that our data systems are still not good enough to track longitudinal outcomes, giving the example that no database actually tracks which knee gets operated on, need to see rates of follow-up treatment.
"There's no data in any state-wide hospital data set that has laterality: left or right is not included, it never has been. Data can change practice [but] not administrative data, it's research data," Ian said, explaining that examples of such valuable data include those used to measure the quality of hip fracture care:
did the patient get a cognitive assessment when they presented?
did they get a nerve block when they were in the emergency department?
were they seen by an Orthogeriatrician?
He contrasted the substantial evidence for the ineffectiveness of knee arthroscopy with the high rates of surgery in Australia .
"Most people improve post-surgery, but it's not often because of the surgery. We attribute the observed improvement to surgery when the same result may have occurred following no treatment, or a less costly treatment – and that's why you need the research," said Ian, drawing attention to the fact that Australia has one of the highest rates of knee replacement in the world[1]
He also presented results that inpatient rehabilitation after surgery was expensive, but typically did not improve outcomes compared to earlier hospital release.
"It costs $20,000 for every knee replacement we do in Australia, plus another $10,000 for inpatient rehab which adds not one degree of range of motion or patient satisfaction," said Ian.
This was a poignant message to leave the audience with, and one that was echoed in the story told next by cattle musterer Jamie Manning.
Back on the horse
Jamie had a car accident in March 2014 that caused him to lose a hand and a leg from burns. He spent seven weeks in a coma and upon leaving hospital was supposed to be in rehab for 12 months.
He described his persistent requests to get started in rehab to re-build his strength, and the frustration when he was told for example: week one is for "settling in". After two and half weeks, Jamie said he'd only done two 15-minute sessions.
 "I wasn't much of an institution type fellow; always had the opinion I'd get a lot better at home," said Jamie. With the help of his wife, Jamie set up appointments with specialists in Sydney in order to check out of rehab early and continue treatment.
Jamie's thoughtful message to schemes was: "Have a bit of flexibility… not everyone can fit into [the rules], for me to have the opportunity to get back home to the environment I knew and be able to push myself that bit further got me back to work quicker," he said.
Doctors said Jamie would never ride a horse again, or even go outside because of his burns – but he's back on the horse, working outside.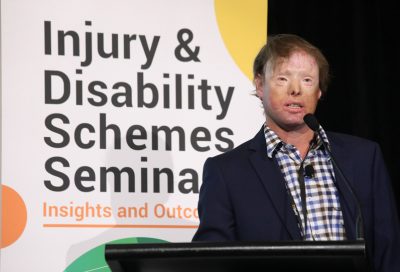 "With the help and support I had behind me that's what I've been able to do.
"My goal now is to get back to horse-riding at a competitive level and the scheme I'm in now, they've given me so much support and actually pushed me towards those goals…I'm so grateful," said Jamie.
Where to next?
The National Disability Insurance Agency (NDIA) is currently looking at a robust way in which it can measure success towards goals at an individual level and at a group level in schemes. Scheme Actuary for the NDIA, Sarah Johnson, outlined the Agency's outcomes measurement framework and – now publicly available – data on participant outcomes.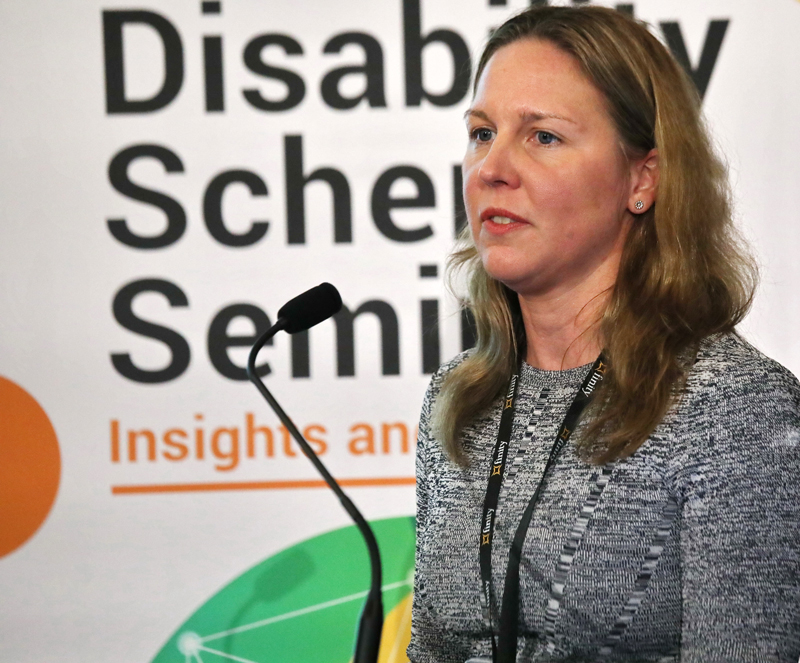 A positive takeaway from Sarah's presentation was that community participation has increased substantially over the year for people aged 15+ in the scheme and there were lower proportions of people who didn't want to be involved in community groups.
Another key takeaway, in Neil's presentation, was that feeding information back to clinicians on outcomes their patients experienced, showed they do respond to it; institutions that got feedback showed improvement.
Quantium did a study looking at the economic impact of measuring patient outcomes and found the benefit could be up to seven times the cost.  This is evidence "we can rightly claim [is] worth the investment" said Neil.
If you have a comment please share below.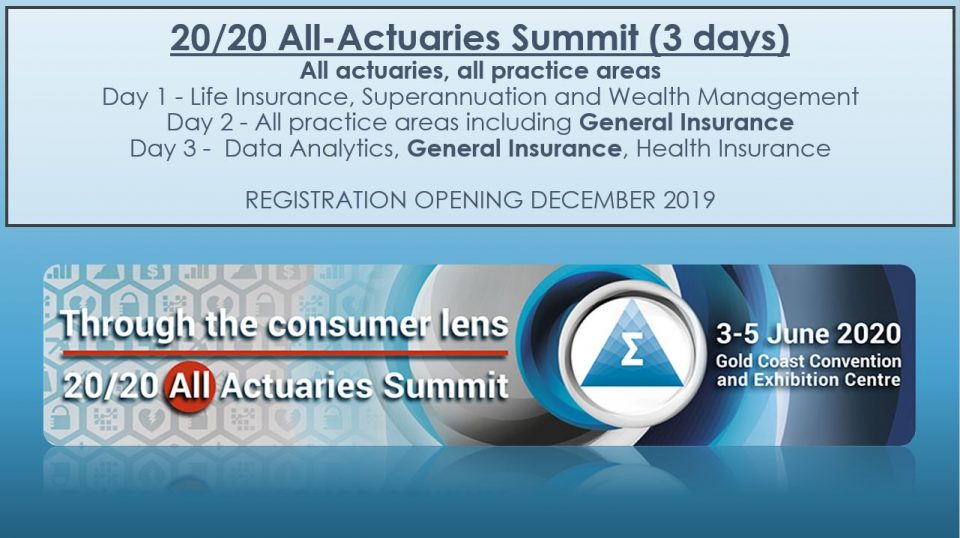 CPD: Actuaries Institute Members can claim two CPD points for every hour of reading articles on Actuaries Digital.