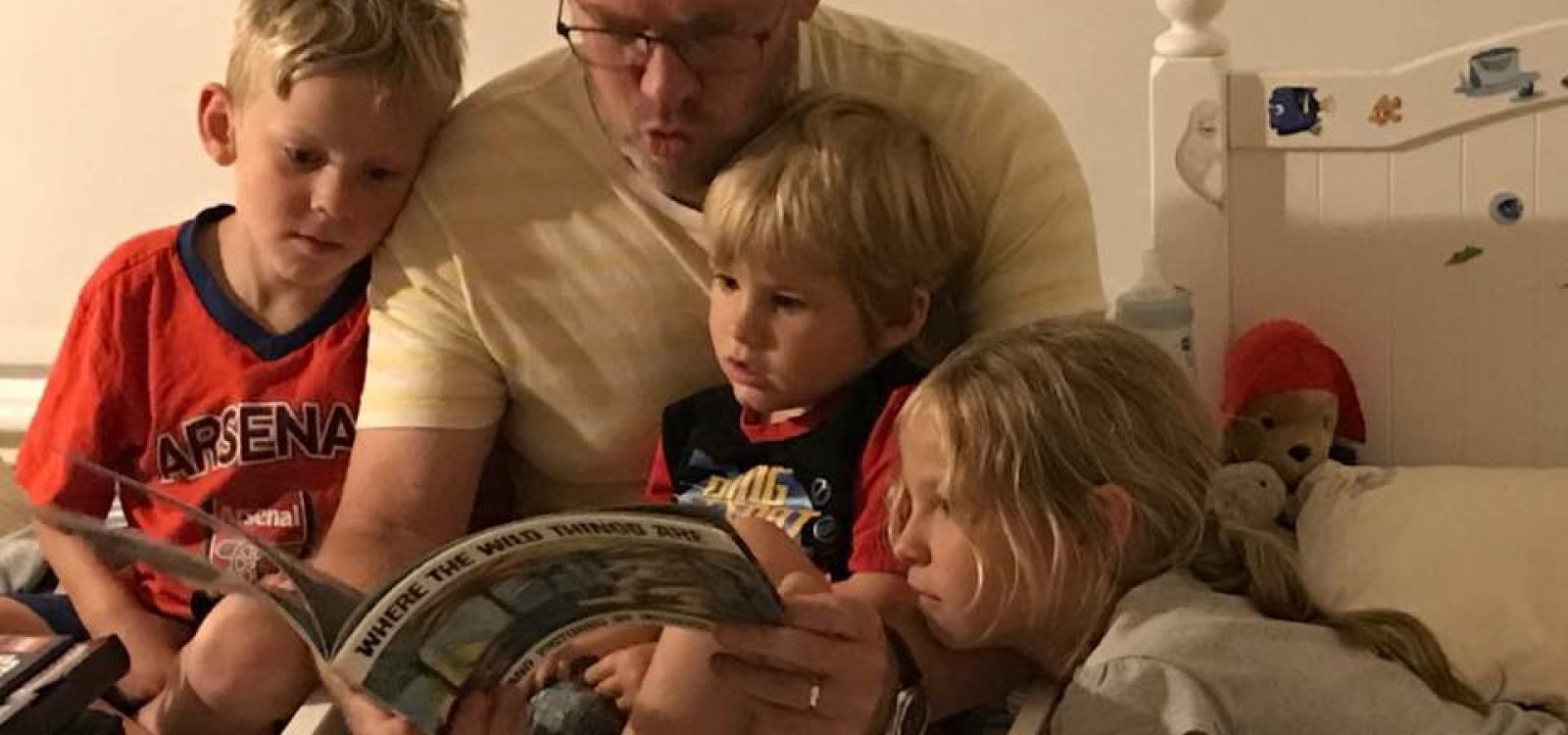 Interviews
Under the Spotlight – Anthony Bice
This week, Partner and Head of EMEA Insurance at Oliver Wyman, Anthony Bice goes Under the Spotlight. The Arsenal fan shares details of his actuarial journey and how he is passionately devoted to leaving things better than how he found them. 
My interesting/quirky hobbies… Apart from weekend sport with my kids, I enjoy adding to, and listening to, my collection of vinyl records.
My favourite energetic pursuit… You should see me on the sidelines at the weekend sport!
The sport I most like to watch… Arsenal winning – unfortunately less often than I'd like.
The last book I read (and when)… Smiley's People by John le Carre.
My favourite artist/album/film… Miles Davis, Kind of Blue.
The person I'd most like to cook for… Tim Winton.
I'm most passionate about… leaving things better than they were when I found them.
What gets my goat… Unfairness.
I'd like to be brave enough to… answer this question honestly.
In my life I'm planning to change… my mind.
Not many people know this but I… won the Mostly Mozart busking competition at the Sydney Opera House. Three fools, three kazoos.
Four words that sum me up… Curious, caring, passionate, forgetful.
If I hadn't become an actuary, I would be… waiting tables, waiting for my big break as a musician.
Why and how I became an actuary… a school friend told me about what his brother did for a living, which involved maths and problem solving. I thought it sounded fun.
Where I studied to become an actuary and qualifications obtained… I was in the first year cohort of the ANU Actuarial programme, back when it was done by correspondence from Macquarie. I also got a BEc (Hons) in the process.
My work history… AMP corporate finance (1993-1994), consulting actuary at Tillinghast (1995-2004), management consultant at Oliver Wyman (2004-now). I have worked in Australia, Asia, Europe, Africa and North America, which has been entirely unexpected but very rewarding.
What I find most interesting about my current role… At its best it's a fascinating blend of thought leadership, big impact change management for clients and motivation and coaching for my team. On other days it's a series of pointless 30 minute meetings…
My role's greatest challenges… Eliminating pointless 30 minute meetings. And effectively going from 'big idea' to 'real sustainable change for the better'.
Who has been the biggest influence on my career (and why)… I have learned so much from so many people, I feel my career has been a wonderful combination of the best bits I could borrow from everyone I worked with along with my own foibles that I haven't yet eliminated.
My proudest career achievement to date is … I have many. On a personal level, that a naïve kid from Canberra can end up running a big practice for a leading global advisory firm. On a professional level, the work we did for Suicide Prevention Australia to help design their Zero Suicide programme was very important.
10 years from now, I will be … still paying school fees.
When I retire, my legacy will be… for someone else to decide.
Why I'm proud to be an actuary…Insurance is such an important part of our economy and society, but grossly undervalued by most people – we make it work.
The most valuable skill an actuary can possess is … humility.
At least once in their life, every actuary should…work for a non-actuary.
My best advice for younger actuaries… keep learning.
If I could travel back in time I would…buy up all the sandpaper in Cape Town in March 2018 and burn it.
If I won the lottery, I would… thank the person who bought me the ticket.
CPD: Actuaries Institute Members can claim two CPD points for every hour of reading articles on Actuaries Digital.