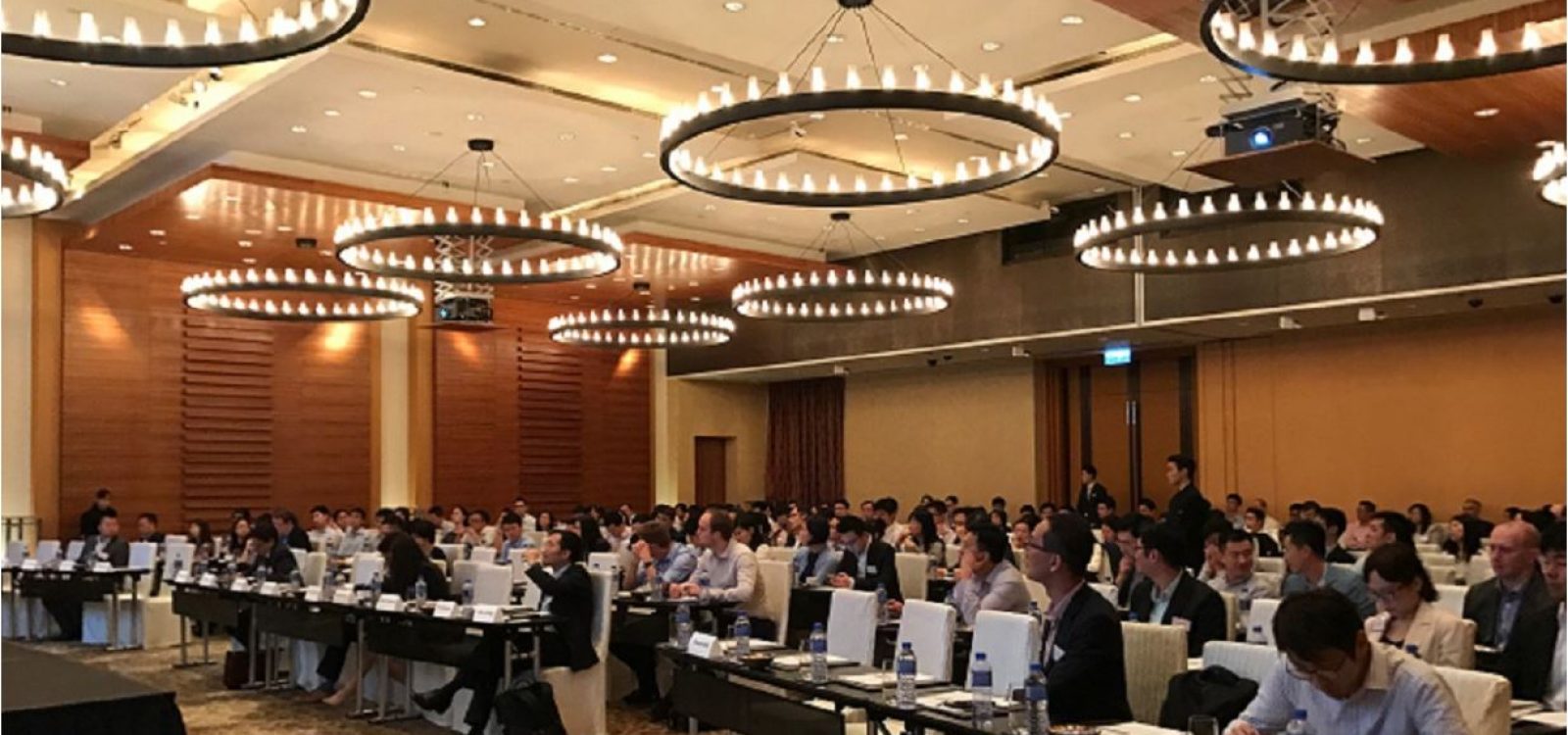 Event Reports
Asia's Joint Regional Seminar (JRS) to come to Sydney  
For the first time, since its inaugural event in 2002, the Joint Regional Seminar (JRS) will come to Sydney this August. Kitty Chan explains the importance of the Seminar to the Asian region.
The JRS is an annual event co-organised by the Institute & Faculty of Actuaries (UK), the Society of Actuaries (USA) and our Actuaries Institute in Australia, together with the support of the following local Asian actuarial societies in the region:
Actuarial Society of Malaysia (ASM)
The Society of Actuaries of Thailand (SOAT)
Actuarial Society of Hong Kong (ASHK)
The Society of Actuaries of Indonesia (PAI)
Actuarial Institute of Chinese Taipei (AICT)
The first JRS was held in 2002. It is designed to assist actuaries and other professionals in meeting their CPD requirements. The program is made up of regional and local sessions and has left  footprints in most Asian cities over the last 10 years.
"JRS has been, and still is, recognised as one of the major Actuarial CPD component in Asia."
The JRS 2017 (pictured below) attracted a great turnout of 715 participants from Bangkok, Hong Kong, Kuala Lumpur and Taipei.
This year, JRS has been extended to cover two additional locations – Jakarta and Sydney. The Institute is very excited to host a JRS Seminar in Sydney.
Read more about the Sydney JRS speakers (Alan Merten and Lesley Traverso) and the regional speakers (Dr Bruce T Porteous, Andres Webersinke, Michael Browne and Mei-Chee Shum) here.
The Institute is pleased to announce that for the first time, we will be hosting the JRS on 3 August 2018 in Sydney. The theme for JRS 2018 is: "Back to the Future – Challenges and Opportunities in an Increasingly Digital World".
Digitisation in the insurance industry
The trend towards digitisation in the insurance industry is being felt in areas such as business strategy, marketing philosophy and product offering.  It has driven changes in  companies' organisational structure and work culture and demands attention to the new challenges and opportunities it presents. 
Like the technology itself, insurers' understanding of the impact of digitisation is evolving rapidly. Not long ago we were asking the question "is this important?".  Now the question has become "what do we do about it?".
Our Sydney keynote speaker, Council member Annette King, and representatives from the supporting actuarial associations will share their reflections and thoughts on JRS in an upcoming Actuaries Digital article.
Here is a taste of what they said:
"For actuaries, principles are the same but their applications may need to be adjusted as insurance practices can be very localised. This is why JRS has been the biggest annual actuarial event in Taiwan since its early inception… I am honoured to have participated for many years and even happier to see its expansion to Jakarta and Sydney as I truly believe it will benefit more actuaries." – Kitty Ching, President, Taiwan Insurance Institute
"Having lived and worked in Singapore and Hong Kong for the last 14 years, and recently returning to Australia, I know how much the JRS contributes to many Actuaries' CPD and professional networking in Asia Pacific". – Annette King, JRS Keynote speaker, Co-Founder Galileo Platforms, Director FNZ and Council Member of Actuaries Institute Australia
"…the past JRS's and the discussions in them are maturing and becoming more focused with lively debates on these all important actuarial issues which affect us in our day to day work as actuaries." – Roddy Anderson, Master of Ceremonies for the past three JRS's in Hong Kong
Registration for JRS 2018 Sydney is now open! For those of you who have an interest in the Asian market and are keen to learn about issues affecting the different regions, please consider coming along and joining us at the JRS! There will be ample time for networking and opportunities to meet influential regional speakers.
 Feel free to contact Kitty Chan for further information.
The JRS 2018 will be at:
25 – 26 July – Taipei (1.5 days)
30 – 31 July – Kuala Lumpur (1.5 days)
CPD: Actuaries Institute Members can claim two CPD points for every hour of reading articles on Actuaries Digital.