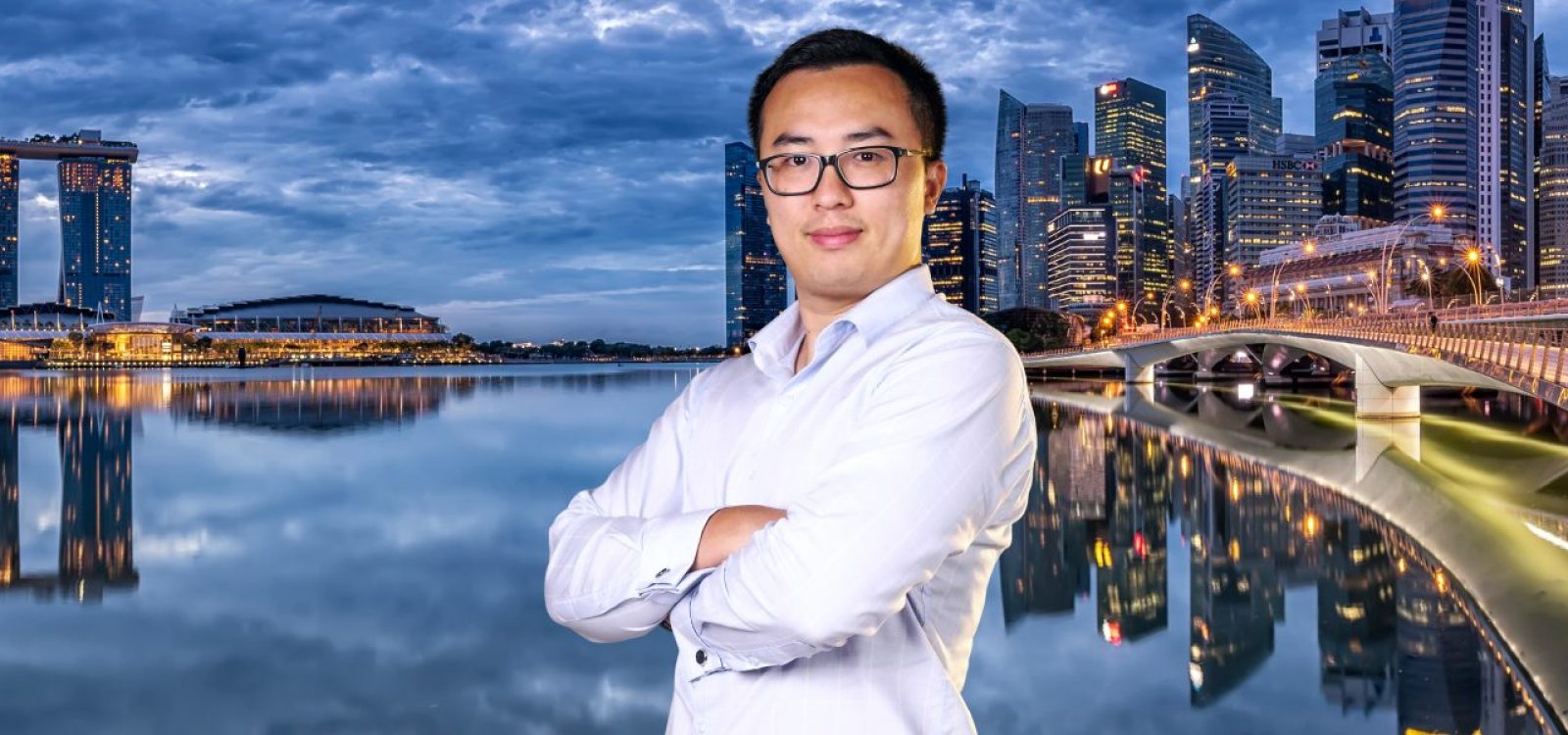 Under the Spotlight
Under the Spotlight with Samuel Chu
In this edition of Under the Spotlight Asia, we sit down with Samuel Chu, Head of Data Science and Analytics at Singlife, to learn more about his passionate of bridging the gap between business and data.
A curious actuary with a bias towards practical execution, Samuel has had an intriguing career journey spanning multiple continents and many industries.
What inspired you to pursue a career in the actuarial profession?
Funnily enough, I became an actuary because it was listed as one of the 'Top 10' professions that had high income and stability.
When I investigated the profession further, I discovered a community of actuaries who seemed fulfilled and happy with their career choice, which was encouraging as a young student.
Nowadays, my passion for the profession is driven by teaching people the power of data and analytics and how we can empower companies to embrace a data-driven culture.
Where did you study?
 Before completing my actuarial qualifications at the Actuaries Institute, I studied Commerce and Law Degree with a major in Actuarial Studies at UNSW.
Tell us about your journey to becoming an actuary and how you got involved in Asia's insurance industry.
In the tumultuous period of the 2008 Global Financial Crisis, I began an internship at one of the 'Big 4' – it was definitely an interesting start to my career!
It wasn't easy to land a permanent role. After many job applications, I secured a position as a Reinsurance Actuarial Analyst at IAG. Over the next eight years, I spent time in various actuarial functions, including data science which was a pivotal moment in my career that sparked my fascination with data-driven approaches.
My career took an exciting turn when FWD offered me a role as a General Insurance (GI) Actuary in Singapore. Packed with curiosity and two suitcases, I've embraced the opportunity to explore Asia as my new professional playground and welcomed a new career trajectory that veered towards data and analytics.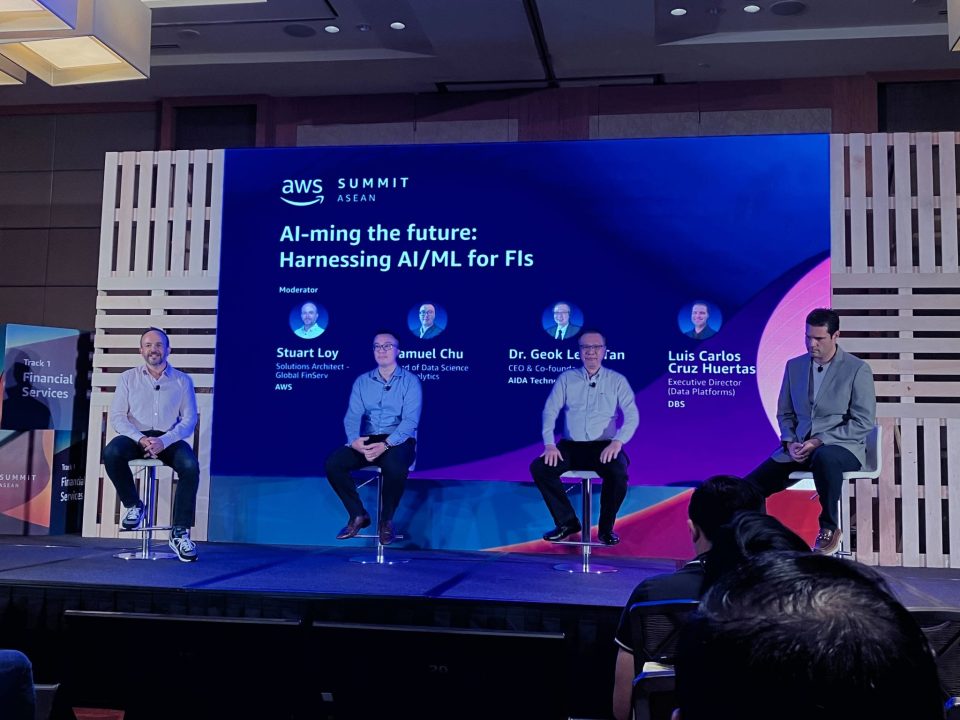 What similarities and differences have you noticed between Australia and some of the Asian countries you've worked in, specifically in cultural and business practices?
A humbling difference that I experienced is realising that English is not the main language used by many workers in Asia.
Learning the local tongue is a great opportunity to grow your communication skills and also help you manage cultural differences.
Asia is a diverse region with high growth, especially in insurance, with multiple regulatory environments and an emerging digital upper middle-class that is beginning to understand the value of insurance. This makes the Asian insurance industry a very exciting sector to help build and shape!
For those considering working in Asia, I would say just do it. The journey is priceless, but if it's not for you, it's a short trip home to Australia.
What actuarial capabilities do you use in your current job?
 As Head of Data Science and Analytics at Singlife, I navigate the complexities of designing architectures, creating decision-making tools and cultivating a data-driven culture. I also conduct performance monitoring of AI/ML models, automate and streamline processes, and most importantly, communicate to stakeholders about probabilistic outcomes to recommend the best risk-adjusted decision to be made.
My greatest challenge is explaining the ROI of data and analytics. It's a very 'hyped' area, and often, companies will invest in fear of missing out (FOMO). However, it's essential that we build something sustainable and measurable value which I continue to evaluate.
What is your proudest career achievement to date?
My proudest career achievement to date is being nominated as one of Insurance Business Asia's 2020 Young Guns. Whilst it's not as prestigious as Forbes 30 under 30, it's the first time I've been recognised in any kind of list. 
Why are you proud to be an actuary?
I find that the actuarial profession community has a bond like no other. We seem to be always looking out for each other, and when I meet fellow actuaries, an instant bond can be created by cracking a few modelling jokes!
Who has been the biggest influence on your career to date?
My wife has been an incredible support during my career which makes her the biggest influence. She also offers a good wake-up call when the early stages of complacency creeps in.
How did your skillset evolve over time?
At the beginning of my career, I spent a lot of time reflecting on why and how things work and what is the best way to get the job done. While I still have a delivery element to my job, I like to come back to this technical skill to reflect and consult on the best approach to business problems. This is a particularly useful skill to have to negotiate with vendors to align business needs.
What advice would you give to aspiring actuaries?
The most valuable skill an actuary can have in their toolkit is the ability to use numbers to communicate a probabilistic decision-making process. Surprisingly, not many other professions can do this, including data scientists.
It's a big world outside of the actuarial and financial sector which is why it's vital to be open to how other processes and techniques are used – particularly within the tech sector – and if there are any elements that you can emulate to innovate your skillset, role or company.
That's why it's important to stay on top of the latest developments in technology and know when to buy versus when to build, as there are so many solutions out there. You don't always need to build from scratch for every use case.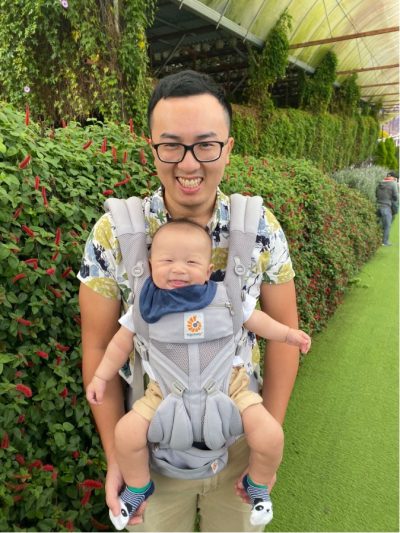 What are your passions outside of work? 
I'm a fan of electronic dance music and like to mix songs on a turntable. I also enjoy playing simulation video games where you can manage a city, zoo or a theme-park.
When COVID-19 began, I started marathon running and while I've only completed one so far, my next marathon will be in Vietnam, November 2023!
What is one thing you'd like to be brave enough to do?
I would love to do a stand-up comedy performance. Perhaps Naomi Edwards and I could do a joint show?
CPD: Actuaries Institute Members can claim two CPD points for every hour of reading articles on Actuaries Digital.