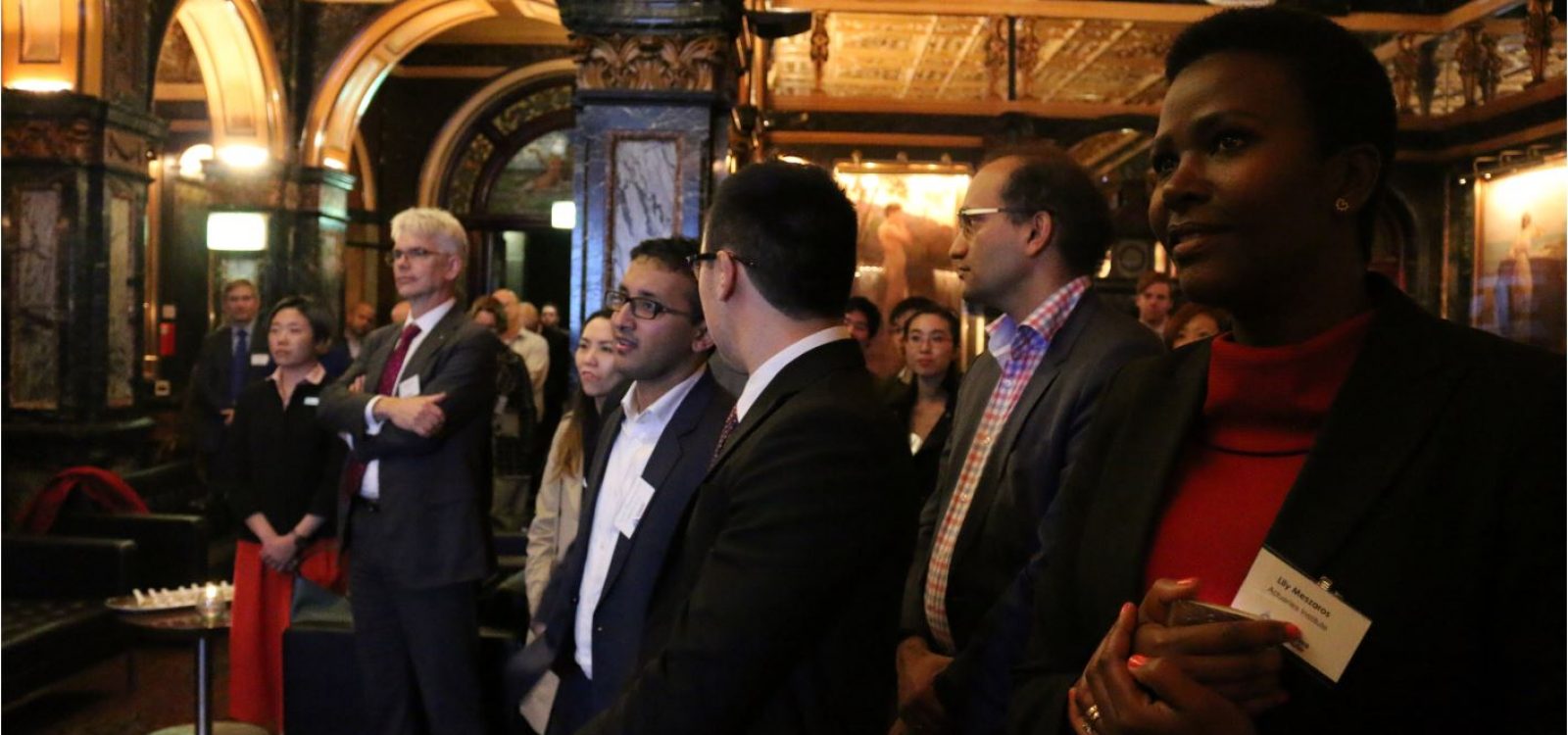 Event Reports
Celebrating our volunteer's impact in 2018
On the 2nd and 4th day of National Volunteer Week, the Actuaries Institute held Cocktail Parties in Sydney and Melbourne to recognise and thank its many valued volunteers. The second annual Volunteer of the Year Awards were also presented, honouring four winners from 42 outstanding nominations.
A "celebration to acknowledge the generous contribution of Australian volunteers" – National Volunteer Week (#NVW2018) this year fell on 21-27 May 2018. It was a fitting time for the Institute to welcome its volunteers to the annual Volunteer Cocktail Parties in Sydney and Melbourne.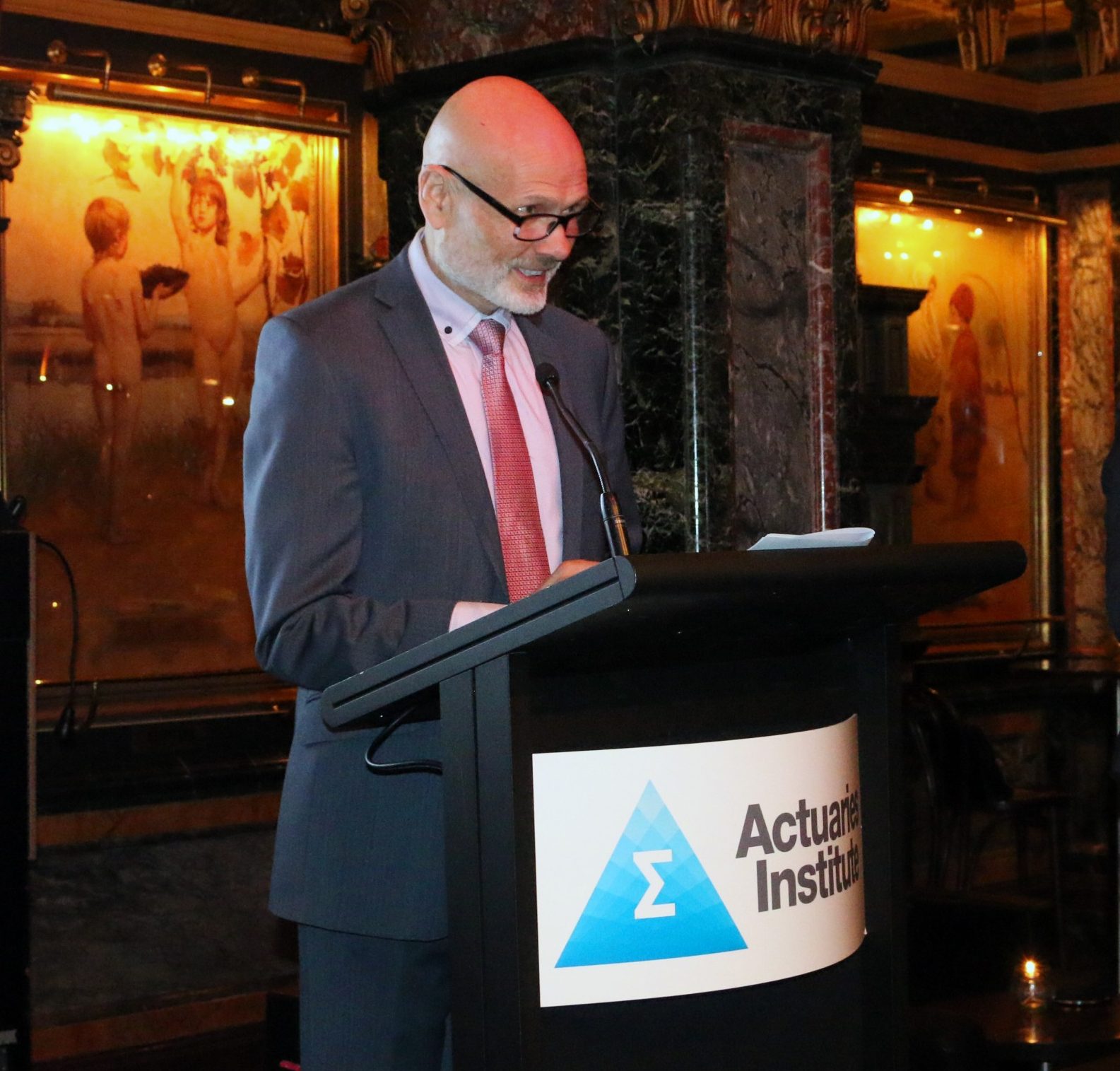 Volunteers attended in Sydney at the Hilton Hotel's Marble Bar and in Melbourne, at the Westin Hotel.
Nicolette Rubinsztein, the Institute's 2018 Senior Vice President, opened the night by acknowledging the dedication of our incredible 500+ volunteers and took the opportunity to introduce the Institute's new President, Barry Rafe at the Sydney Cocktail reception.
It was quite incredible to be in a room with so many actuaries who are passionate about, and dedicated to, advancing their profession, and who do so selflessly, through volunteering activities at the Institute.
"It is inspiring to meet members, who are already busy professionals, willing to give so much back to their actuarial community."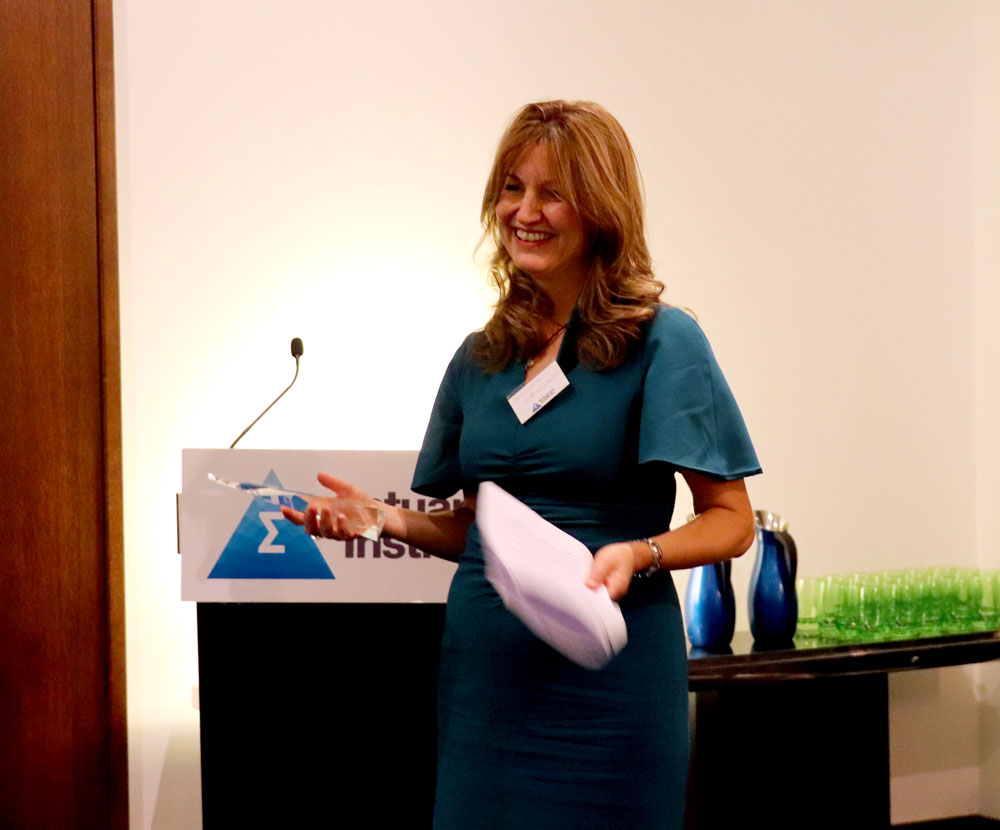 Our volunteers give in so many ways:
through our Education Program (including writing course material, tutoring, marking exams or presenting at Professionalism courses);
serving on practice committees;
organising major events and Insights sessions;
reviewing professional standards and practice guidelines;
writing public policy papers and submissions;
mentoring the younger generations;
speaking to students through our High School Program;
organising social networking events; and many more.
We highly value you and your contributions!
This year, the number of nominations received went up by 24. This was a fantastic result thanks to our campaign to encourage nominations and thank "Our Amazing Volunteers" – this video was played on the night in Sydney:
Our Selection Panel certainly had a tricky task to select a winner in each of the four categories. Each nominee demonstrated incredibly high standards of commitment and contribution to their volunteering area.
"We acknowledge and recognise the unique contributions of all our 42 Award nominees in 2018."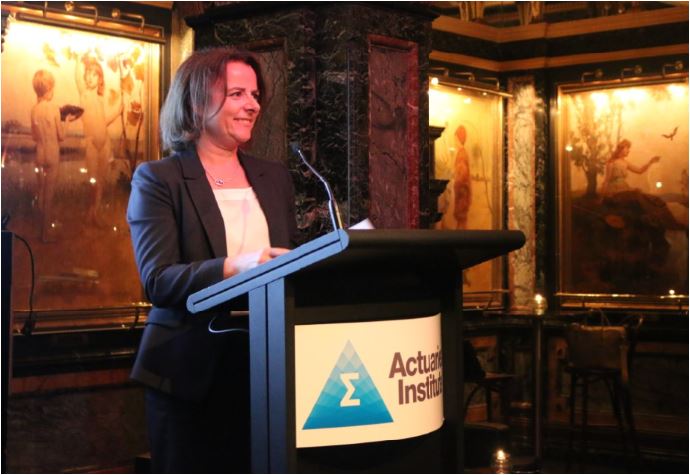 Our 2018 Volunteers of the Year!
Congratulations to all our winners this year and thank you to everyone who came along to celebrate and catch up at the Cocktail Parties! 
Here, Award winners Ian Laughlin, Brett Riley and Lisa Ye share their reactions on the night, and a bit about why they volunteer. 
Lisa Ye – Young Volunteer Achievement Award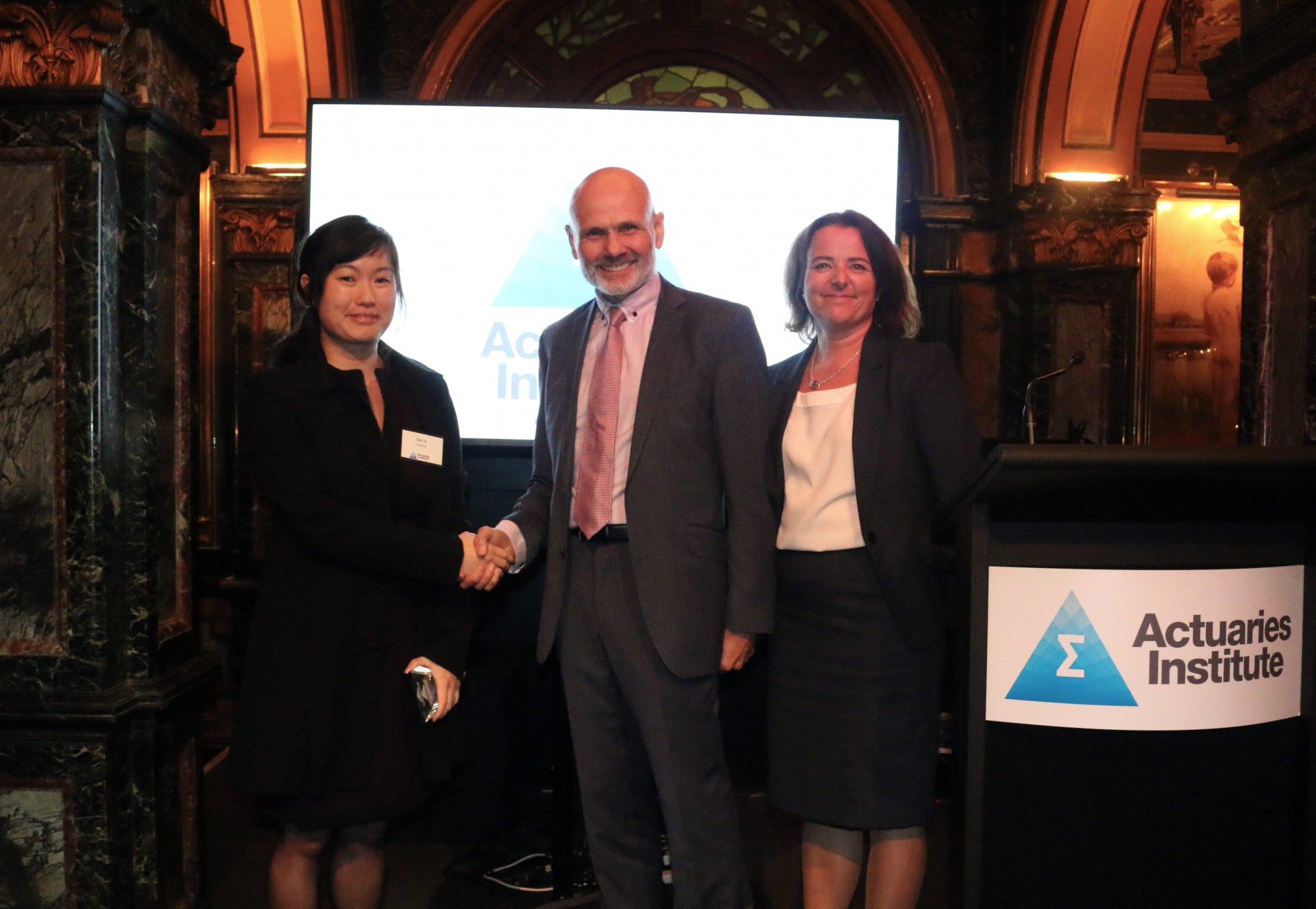 Lisa has been an active contributor to the Young Actuaries Program (YAP) for five years. She is currently the President for Sydney YAP and spends a lot of time encouraging young actuaries to actively engage with the Institute and other young members. Lisa has also been a member of the Actuarial Hackathon Organising Committee for the last 12 months. The Hackathon this year has more than 90 actuaries registered to take part and Lisa has been actively recruiting charities to partner with.  On 5 June, 95 actuaries will be presenting solutions to 18 business problems presented by 12 Australian charities. Lisa is also a member of the GI Glimpse Organising Committee and also helped with the Institute's submission for the Northern Australian enquiry.
Colin Grenfell – Spirit of Volunteering Award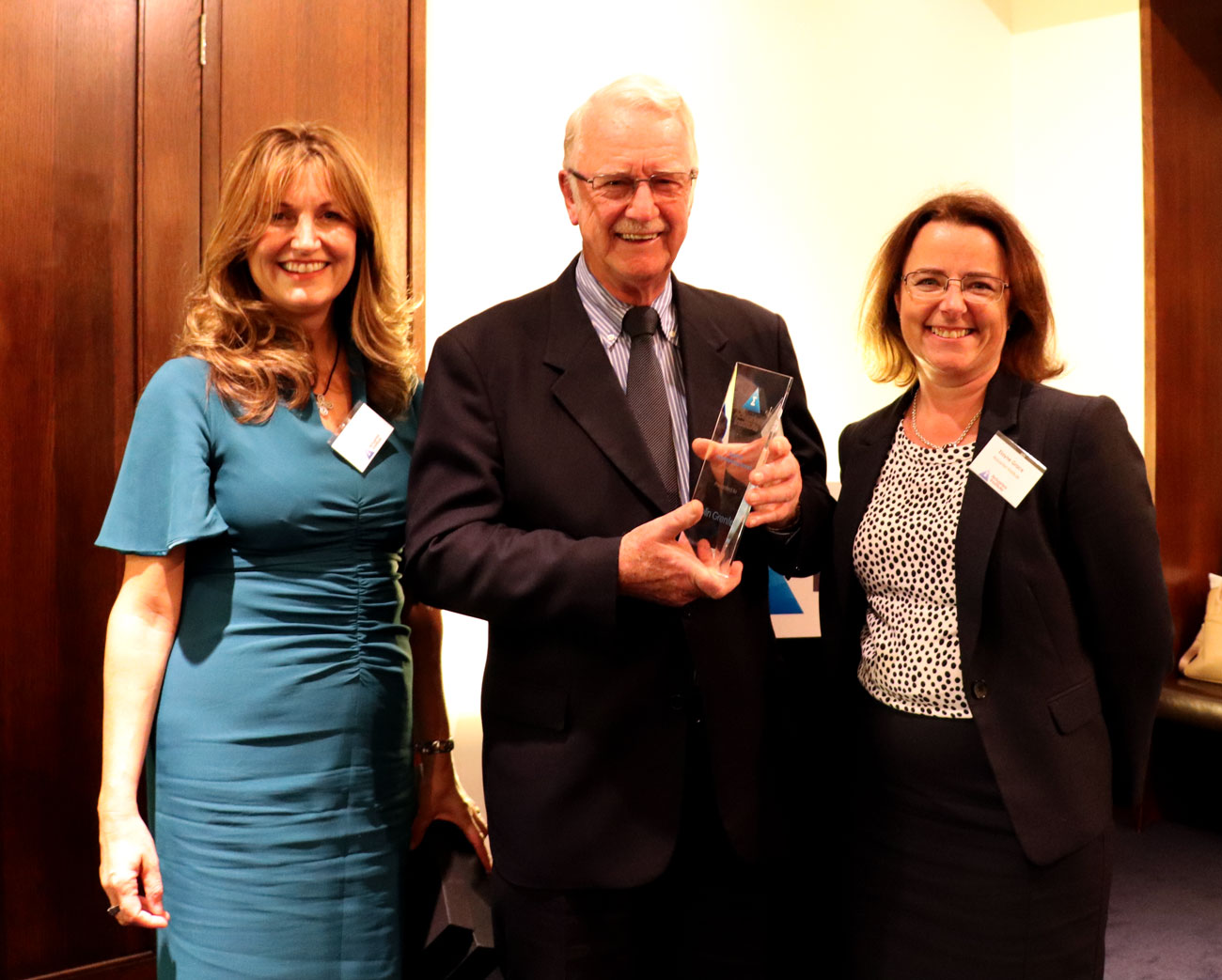 As the Convenor of the SPD (a sub-committee of the Superannuation Practice Committee), a highly active committee, Colin drives results from the sub-committee, and passionately pursues matters of importance to members of superannuation funds, particularly those relating to clarity in regulations on disclosure of information to members. Colin invests significant time and effort in drafting submissions to industry and public bodies, as well as thought leadership pieces. Colin has been a volunteer of the Institute for more than 30 years. He served on Council for four years, SPC member for 11 years (five years as a Convenor), the Accounting and Investment Sub-committee (six years), Superannuation Special Projects Sub-committee (four years) and Retirement Incomes Working Group (seven years). 
Colin Grenfell received his award in Melbourne and so could not be filmed for the above video. Here is an excerpt from his acceptance speech:
"Receiving this award is a great honour. It's a bonus when you get an award for doing something that you enjoy so much. Being a member and Convenor of the SPD gives me the opportunity to regularly interact with experienced super actuaries around Australia. The SPD has seven Melbourne, three Sydney, two Brisbane and one ex-member in Tasmania. My working career has been in super and investment roles and the SPD enables me to keep in touch with these areas. I've had a long time interest in benefit projections (of all types) and with super (member) disclosure. It is well known that super legislation keeps changing. Every change potentially involves some disclosure consequence for member communications. So, with a wide interpretation of "disclosure" – the SPD is, in effect, the Institute's Superannuation Defined Contribution (DC) subcommittee.
The award means a lot to me. Sincere thanks to those who nominated me and to the judges."
Brett Riley – Distinguished Service Award 
Brett has demonstrated over many years a strong commitment to undertake volunteer work across multiple disciplines. Importantly, Brett has actively encouraged younger Institute members to volunteer for projects and committee work, helping to establish a new generation of actuaries to serve the profession.Brett was the Chair of the Risk Management Practice Committee (RMPC), organised the ERM seminar, attended a huge number of Institute events, represented the profession in the wider business community and inspired countless others to volunteer their time for the good of the profession. Brett has also served as an Assistant and Chief Examiner and on Risk Education subcommittees.
Ian Laughlin – President's Award
Ian received this award for his long-term contribution to the Institute's key volunteer activities and his external positive influence on the profession. Ian led the IFRS implementation task force extremely capably, ensuring the profession led its international counterparts in delivery of a substantial information note on the matter. Ian also served on Council from 2006-2009, was a member of ARCC between 2008-2012, Chair of RRMPC 2006-2010, was on the FSF Organising Committee, was a Member of (International) Global ERM Designation Syllabus Working Party – developed syllabus for CERA; 2008-2009. Ian has volunteered in many other capacities via the Institute and has recently written a Dialogue paper on 'Social Risks-for a financial services business'.
Congratulations to all our deserving winners and to everyone who attended the Cocktail Parties. It was so nice to see everyone catching up and enjoying themselves! 
View a photo gallery of the parties and Awards presentations here.
Happy National Volunteer Week across Australia #NVW2018
Volunteering yields a 450% return for every dollar invested. Nationally, this is an estimated annual contribution of $290 billion (Volunteering Australia)
In this short video, I explain why National Volunteer Week (NVW) is so important.
CPD: Actuaries Institute Members can claim two CPD points for every hour of reading articles on Actuaries Digital.