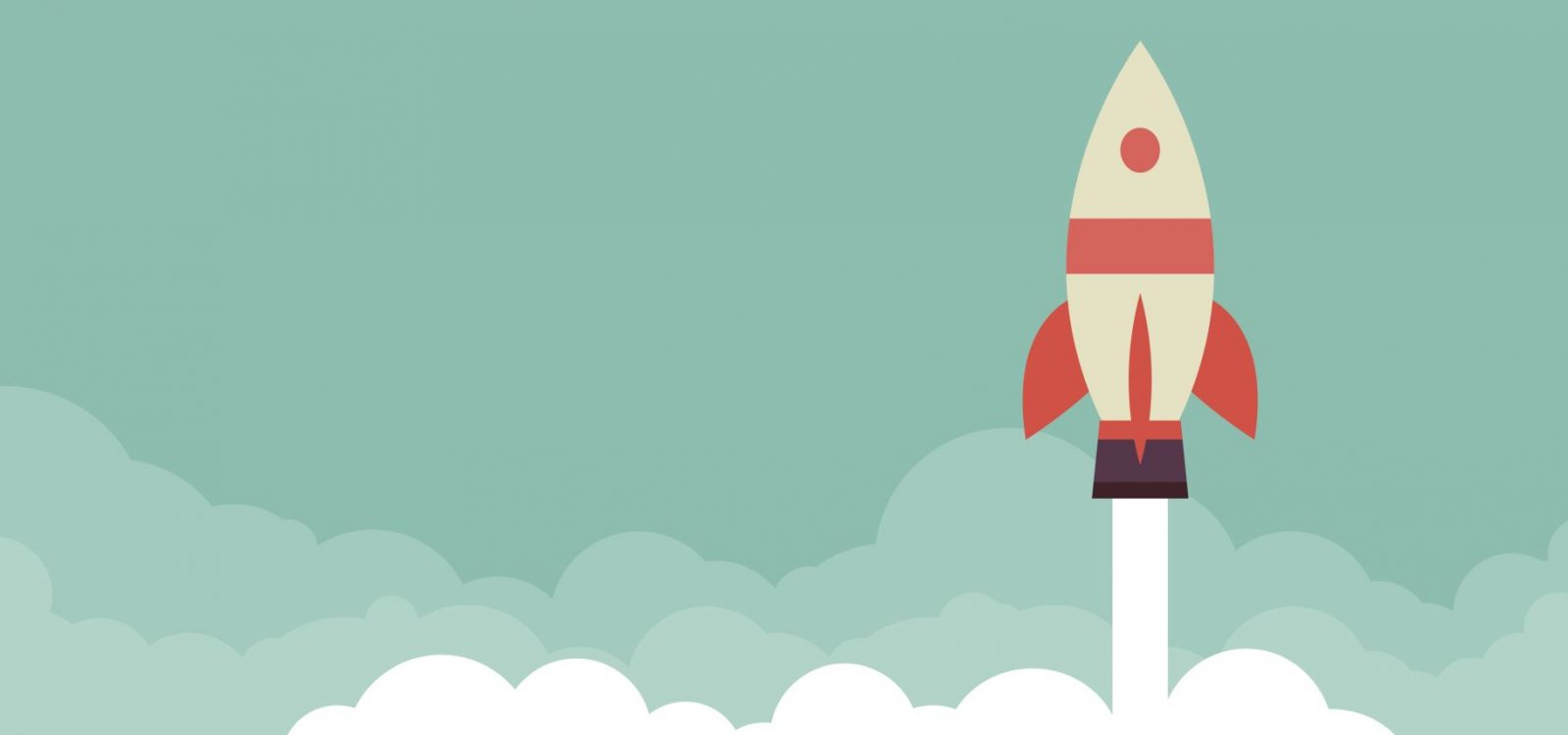 Actuaries Taking the Lead
Spreadsheet to the Head Seat: Perspectives from actuaries turned leaders – Part 1
This is the first instalment of a four-part series where Byron Wong and Danny Bechara interview four actuaries-turned-leaders. In this instalment, the interviewees outline their career journeys and views on overcoming barriers to leadership for actuaries.
Leadership is a topic of interest to many actuaries (and actuaries in the making). Below we interview four actuaries (by training) who currently work in non-actuarial leadership roles. Our aim is to understand what paths they took to reach these positions, what lessons they learnt along the way, and their views on how actuaries can use their skills and education to attain broader leadership positions.
Career Journey
Brett Clark, Group CEO and Managing Director of TAL (Australia's leading life insurance specialist) where he leads around 1,700 people. He has been in the role for two and a half years, having previously been CEO of TAL's Retail Life business unit since joining in 2008.
Prior to that Brett held various roles at AIG Life in Australia (now AIA) including Deputy Managing Director, General Manager of Product and Distribution, and Chief Actuary.
Brett commenced his actuarial career as a cadet with Australian Eagle Life (now part of MLC), and held actuarial roles with Mercantile Mutual (now part of OnePath) and Watson Wyatt (an antecedent firm of what is now Willis Towers Watson), as well as contracting in London.
James Collier, National Managing Partner of Finance and Risk Consulting at KPMG Australia, where he leads a team of over 750 professionals across three business units (Actuarial & Financial Risk, CFO Advisory, and Forensics) and 13 offices (including staff in India). Prior to this, James was National Managing Partner of the Actuarial, Insurance and Superannuation business for five years (leading around 150 staff) having previously led the Life Insurance Actuarial team.
James started in superannuation at AMP before moving to Mercantile & General Re (now Swiss Re) to work as the Head of Pricing and Product; after a few years travelling around the world, he returned to Swiss Re and then made the move to KPMG (where he has been for over 15 years). At KPMG, James has worked across all 28 Australian life insurers in either an advisory, audit or deal capacity.
Natalie Eckersall, Outcome Director of New Policy and Customer Services at MLC Life Insurance, leading approximately 150 people.  She was previously General Manager of Claims for over 5 years, and has been with the same organisation, currently known as MLC Life Insurance, her entire career (spanning over two decades). However over this time the company has transformed several times over.
She started within Aviva's Australian life insurance operations, which was acquired by NAB in 2009, and merged with NAB's other life insurance subsidiary (MLC) in 2010. MLC Life Insurance became a specialised life insurance business in Australia, when Nippon Life Insurance Company acquired a majority stake in the business in 2016. Throughout her time at the organisation she has worked in a number of different roles, starting in the actuarial team (and spending over a decade in the valuation team).
Leigh Watson, Head of Life and Health in Australia and New Zealand at Swiss Re, where he leads a team of over 100 people. He has been in the role for over 3 years now. Prior to this, he spent almost a decade and a half in leadership positions at MLC and NAB, joining MLC in 1995 and continuing within the wealth arm of the bank (after it acquired MLC from Lend Lease in 2000). 
While he was based in Sydney when he started with MLC, he held a number of overseas roles including regional CEO of MLC in Asia (which involved the leadership of MLC's joint ventures in Hong Kong, Indonesia and Thailand), and COO of NAB in Asia (covering operations in Hong Kong, Singapore and Tokyo).
Before MLC, Leigh held roles with Manulife (in the Corporate Actuarial team in Hong Kong and running a joint venture in South Korea for a few years). Leigh immigrated to Sydney from London in his early twenties after completing university and commencing his actuarial career in the UK.
Actuarial Leadership – Breaking through Barriers
The interviewees all agreed there were no barriers to actuaries attaining broader leadership positions, but each gave their views about areas actuaries need to develop beyond their actuarial training.
Perspective 1: Leigh Watson
Leigh's view was that for actuaries it may be "less obvious" for them to move into broader leadership, with it being more likely actuaries pursue careers that stay close to the technical emphasis at the heart of the profession.
In reference to pursuing different roles, Leigh introduced the concept of adjacency, which he explained as taking roles which "build on what you've done" (i.e. aren't in a completely different field), but at the same time allow you to experience something new. He gave the role of a marketing actuary as an example – for an actuary working in valuation, this can take you towards the "front of the business".
To facilitate adjacency, Leigh recommends you "don't go back" (to where you think you have already been), even if it is the more obvious thing to do. Look for new adventures and challenges; this will allow different avenues to emerge in one's career.
Leigh suggested big banks and the like are a "platform for many career avenues", and one shouldn't be afraid to ask to take on different roles within such organisations. For example, Leigh was asked to run NAB's Custody business (leading 650 people as the market leader in the field), dealing with institutions as clients. This led to his interest in reinsurance, as this was the union of two of his passions – life insurance and institutional clients.
Perspective 2: Brett Clark
Brett discussed "keys to success" which allow actuaries to reach these positions. The heart of leadership is moving people towards the same vision and goal which you share together; communication skills and simplifying the complex are abilities which actuaries need in order to lead people to these goals.
He explained that often actuaries work in the insurance, banking and wealth industries, which are highly regulated and therefore highly complicated in nature. Therefore mastering communication and being able to synthesise complicated concepts with simplicity are highly valuable.
As actuaries there is a temptation to leave things complicated or even further complicate them. However to reach leadership, making ideas simple and communicating them clearly is the key to engaging broader ranges of people and helping them understand what it is that we want to achieve.
Perspective 3: Natalie Eckersall
Natalie stated that "leadership is all about emotion and connecting people" and stressed the importance of ensuring teams understand and connect with the big picture to create meaning and purpose. It is the skill which allows them to prioritise what is most important and achieve the goals they set out to achieve.
Thus for an actuary to be an effective leader, they need to learn when to focus on the details, and when to focus on the emotion and the people.
Perspective 4: James Collier
James commented that actuaries often have a tendency to be more risk averse when considering applying for jobs. They may believe they need more knowledge – or a higher awareness of what may go wrong –  before jumping into a leadership role, and thus shy away from taking opportunities. He illustrated this by saying sometimes "an actuary who knows 99% of a job, won't take on that job because they don't know the last 1%". James' advice was to jump onto opportunities to grow, and back the abilities you have.
Secondly, he said that in wider leadership roles, where you lead people with different aptitudes, abilities and motivations, you need a skillset that goes beyond the technical – a behavioural skillset that includes negotiation, conflict management, active listening and presentation skills.
The next instalment outlines the key leadership strengths of actuaries and gives insight on how to reach leadership positions (including the role of education and mentoring).
Related Reads:
Related video:
CPD: Actuaries Institute Members can claim two CPD points for every hour of reading articles on Actuaries Digital.