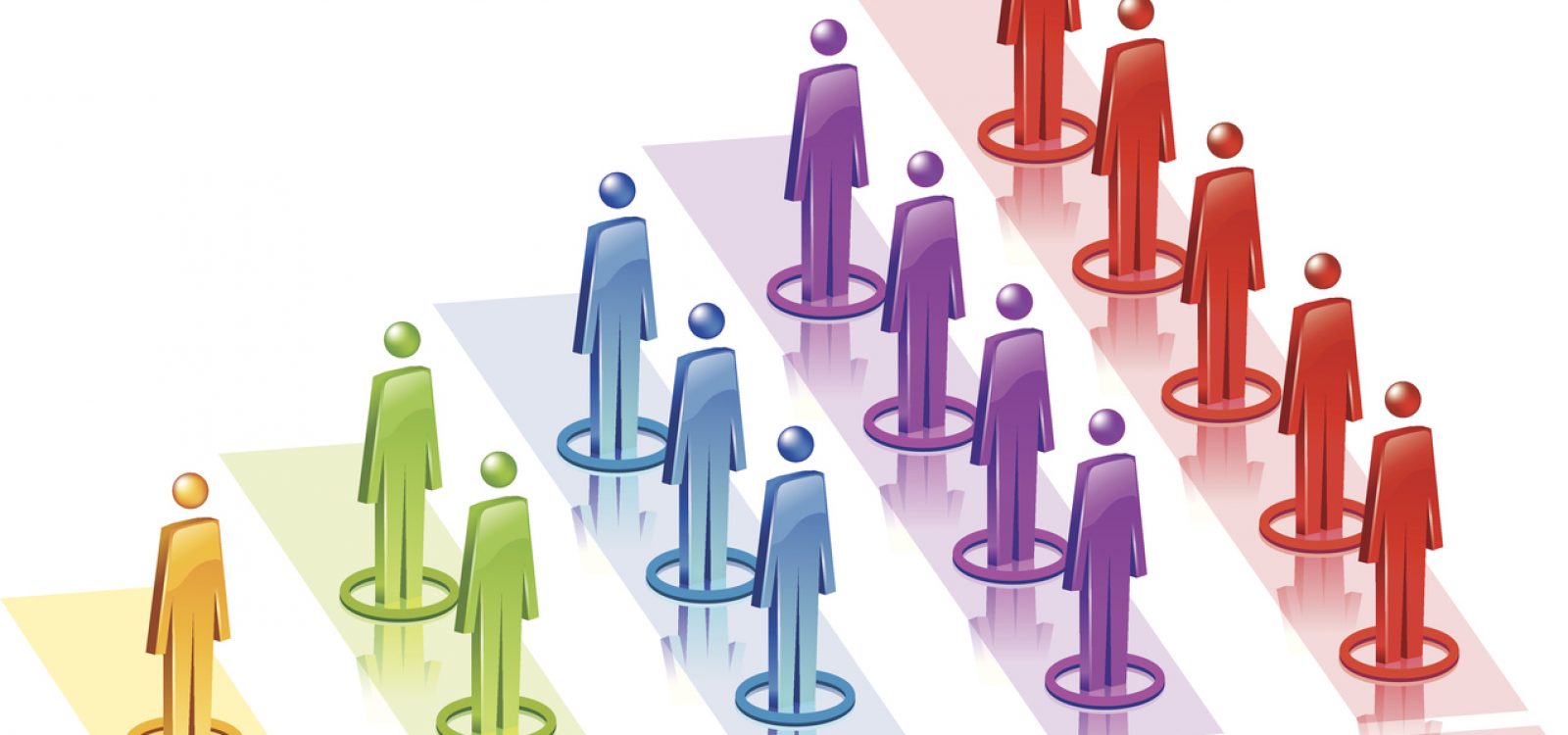 Actuaries at Play
Stats, nothing but stats
Jennifer Lang, author of the blog Actuarial Eye, writes about her recent experiments with the 'Census table builder' – a data tool that includes a map visualisation function. 
When I'm looking for inspiration for a post, I occasionally wander through the ABS website. If you've never tried it – have a look! It's amazing what you can find there.
So the Actuaries Digital Editorial team asked me when I was going to post about the Census. Sadly the ABS' official release date of 27 June almost exactly coincided with my busiest period at work (our company has a 30 June year end), so I still haven't had a chance to really play around with 2016 data.
In the meantime, I've been playing with a tool that has been around for a while, but I hadn't seen before – Census table builder. It even has a map visualisation function, which is very easy to use.
Government high schools
In line with my previous interest in private and government schools, I've made a map of proportion of children who went to government high schools in 2011 (2016 data isn't fully available yet). You can (for free) pick up all sorts of different statistics about the population, and look at absolute values as well as proportional values, by a variety of different geographical categorisations.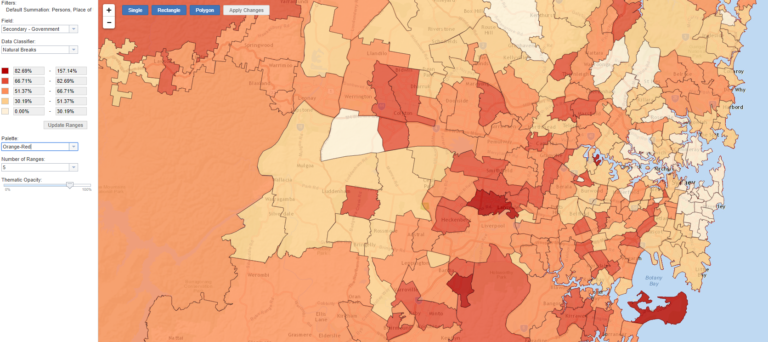 Playing with the very cool map views there led me to a few other cool map views I've come across lately.
Bike lanes in Sydney
The University of NSW has been analysing cycling data from people who use Rider log app. The graph below shows the bikes in Sydney at 7pm (on average). It does show the effectiveness of the bike paths – they are so obvious in the map, with cycling deserts also quite obvious. And if you look closely, you can see people riding around Centennial Park, over and over.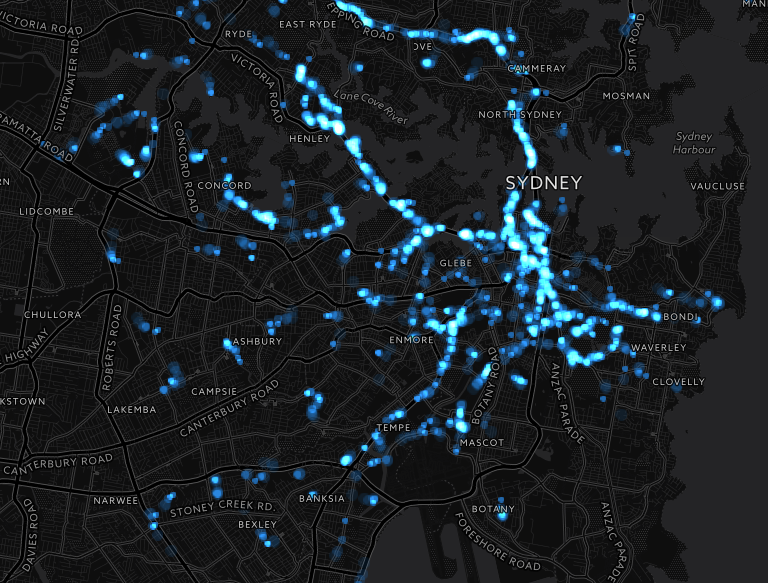 And Uber has just released (at Uber Movement) statistics of Sydney travel times, showing travel times at different times and dates, and enabling a whole lot of different ways to analyse them.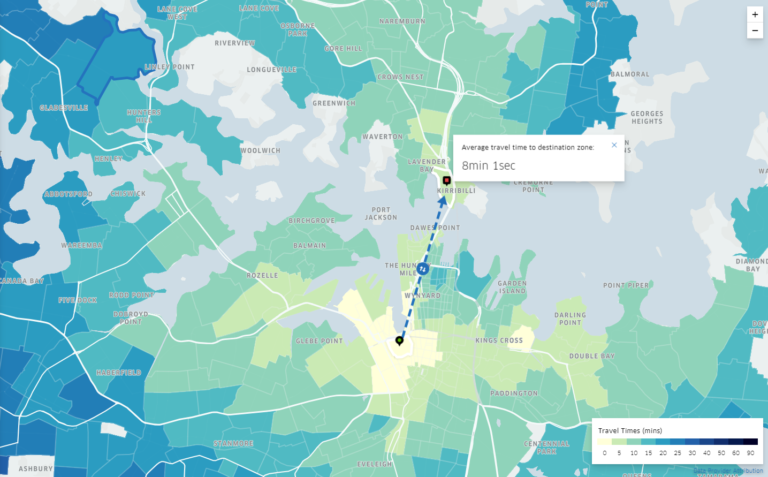 This graph shows the average travel time from my work to Kirribilli during the weekday evening peak. Interesting thing for me was that the places that are within 5 minutes of my work included a small part of the eastern suburbs – apparently the Cross City Tunnel does work in some situations.
What interesting data visualisations have you come across lately? Feel free to comment below.
---
I share the indignation of many of my friends and colleagues at the completely useless Postal Survey into Gay Marriage. HILDA, the most comprehensive longitudinal survey of Australians, reveals that 67% of women and 59% of men agree that homosexual couples should have the same marriage, parenting and employment rights as heterosexual couples. So a survey (if properly conducted to sample all Australians) is unlikely to result in a no outcome.
Unlike most, though, I'm also indignant for the ABS. In an environment when the ABS continues to have big funding cuts every year, surely there was a a better way the ABS could use $122m. In the age of big data, the ABS could be a national treasure. But not if it is distracted running a vote that is a "survey" purely for political reasons and not its core business.
Read the original article on Actuarial Eye here.
CPD: Actuaries Institute Members can claim two CPD points for every hour of reading articles on Actuaries Digital.